The Art of Smart
With the help of funky nonprofit Fresh Arts, local creatives learn the business of making great art.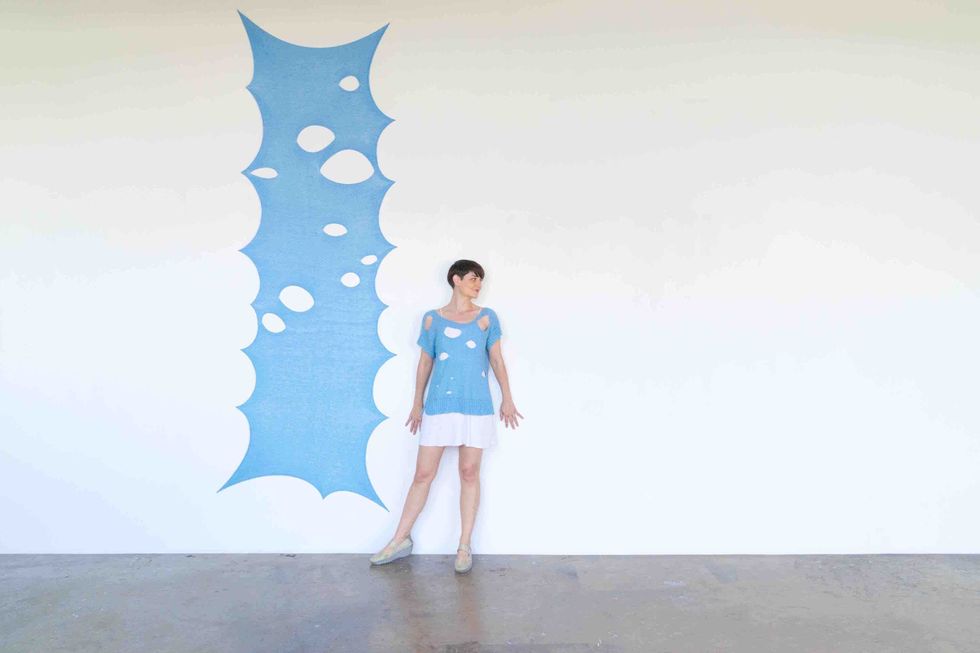 Houston's status as one of America's most culturally rich cities depends heavily on the economic survival of its emerging art scene — the collectively run art spaces, hole-in-the-wall theaters, and forward-thinking multidisciplinary artists and performers who infuse the city with creativity. But making art comes with real expenses, and figuring out how to do the work and pay the bills can be daunting.
---
That's where Fresh Arts comes in. Founded in 2012 after the merging of two nonprofit artist advocacy groups, Fresh Arts Coalition and Spacetaker, Fresh Arts, operating out of its space in The Silos at Sawyer Yards, provide artists and arts orgs the tools they need to sustain a practice, build audiences, and manage the business of making great art. Marci Regan Dallas, who came on board as executive director in 2016, points out that many artists, who aren't used to thinking about running a business, operate day-to-day without a long-term strategic plan. "We're trying to put a dent in that with the artists we work with."
Programming includes career-building workshops, covering such topics as grant writing, fundraising, and basic business skills. And Fresh Arts' Artist INC Houston is an intensive, eight-week course in which 25 selected artists learn entrepreneurial skills specific to the needs of their chosen medium, both as a group and through one-on-one mentoring. This year's sessions begin March 13.
Houston fiber artist Claire Drennan participated in last year's Artist INC, and was impressed by the practicality of its curriculum. "I am much more comfortable now applying for a grant or reaching out to a gallery," says Drennan, also noting how welcome she felt among her fellow participants, which included a choreographer, a belly dancer and a food stylist. "I had never met a choreographer before the program," she says. "It was nice to be able to get feedback from my peers and hear what they struggle with."
In addition to practical advice and training, Fresh Arts also provides fiscal sponsorship for artists and groups without 501(c)(3) status who wish to apply for grants and solicit tax-deductible contributions. (The application process was accelerated for artists impacted by Hurricane Harvey.) Meanwhile, on Fresh Arts' user-managed website, visitors can learn about local artists, performers, ensembles and organizations, a process that assists various groups in growing their audiences.
"There are really interesting, great cultural things happening in this city right now," says Dallas. "You kind of have to dig for it a little bit, and that's one of the things we and our partners … are working on, to make it all easier for people to find."
Above: Last year, eco-friendly textile designer and fiber artist Claire Drennan participated in Fresh Arts' Artist INC program, through which she gained practical skills — and lots of confidence.
Art+Culture