'The Pill' 2.0
Houston researchers may be closing in on a major game-changer in reproductive health and sex: a birth control pill for men.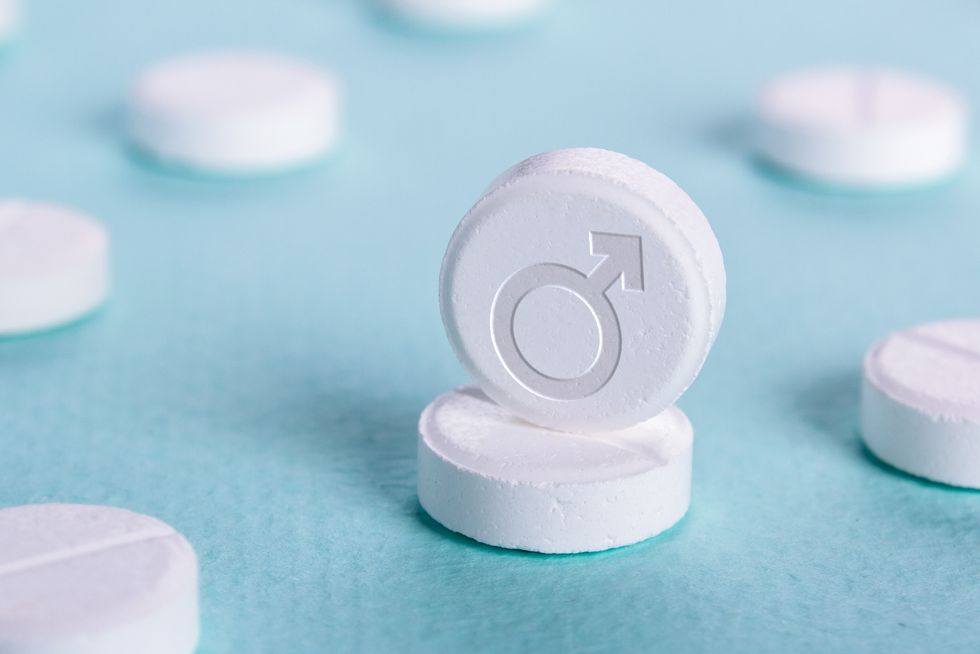 What if there were "the pill" for men?
---
Imagine that it would work the same as the one for women, which became popular for contraception in the '60s, helped kick off the sexual revolution, and has been used by hundreds of millions of women worldwide to avoid unwanted pregnancies ever since? Imagine a new way for men to engage in sex, without condoms, and still ensure their own quite temporary and occasional infertility, as needed. 
Are you imagining? Well so is Martin Matthew Matzuk, director of the Center for Drug Discovery at the Baylor College of Medicine in Houston. In fact, he's spent a good part of his adult life working on a project long abandoned by the pharmaceutical industry: a male contraceptive pill. "The idea is you can come up with a formulation that will disrupt the motility of the sperm, effectively making the man sterile," he says, "but the goal is to make a man temporarily sterile, so when he stops taking the contraception, he can then once again father children."
Matzuk is seated in a conference room on the same floor as the Center's recently finished laboratory in the Med Center and is flanked by his colleagues Nick Simmons and Steve Palmer, who are also participating in the research. As Matzuk sees it, this work is about much more than better sex without fear of consequences for the average dude. It's about no less than the continued viability of life on Earth. "Since I have been on this planet, the population has doubled," he says. "I am an avid scuba diver and have seen the impact so many people have had on this planet first hand, on the reefs in places like Cozumel and Palau." 
Male contraception could help further limit unwanted pregnancies around the world, but since there has been a largely effective solution for women (the birth control pill) and men (condoms), it was not seen as a top priority among researchers. To wit: The Gates Foundation, which has a focus on family planning in developing countries — and helps fund Matzuk's research — committed some $600,000 to research male contraception in 2017; this compares with the foundation's commitment of $375 million for family planning programs focused on women and adolescent girls through 2020.
While hundreds of thousands of dollars can buy a lot of lab mice, Baylor's lab actually relies on what are called "DNA-encoded chemical libraries." These libraries can contain tens of millions — even billions — of different molecular combinations, each of which might hold a potential solution to male contraception, curing cancer, or any other host of treatments. Cutting-edge tech at the lab allows scientists to test these potential solutions relatively efficiently. 
"The idea is to create contraceptive that is not hormone-based, like the women's pill is," he says. "A hormone-based solution can cause side-effects, which we have seen with women, and we would like to limit that as much as possible."
Should the team find the right molecular formulation that works in men, this might also eventually be offered in a woman's contraceptive. They may then also be able to combine the resulting contraceptive with anti-microbial compounds that could help prevent the transmission of HIV or other diseases through sex. 
So how close is the team to a breakthrough? It is uncertain, but the race is on, and the team appears confident. In 2012, Matzuk co-authored a paper that identified JQ1, a molecule that binds with BRDT, a protein present in the testes which is essential for fertility. "We found that JQ1 reduces sperm counts and motility to induce an infertile state in male mice without altering hormone levels or mating behavior," says Matzuk. "What's more, when they stopped taking the compound, their fertility returned back to normal." 
Every day they inch closer to viability — and presumably a very large payday. But that, insists Matzuk, is not the point. "We are fortunate to be working in conjunction with the Dana-Farber Cancer Institute, and have strong grant support from institutions that include the National Institutes for Health, the Welch Foundation and the Gates Foundation, that allows us to do this work," he says.
There is the question, however, of whether or not men will be willing to take a contraceptive of their own accord, and always remember to do so. And whether or not, when asked by their partners if they're on the pill, they will always tell the truth.
"That question," says someone in the room, "is beyond the scope of our research."
Art+Culture