The Shape of Sound
In Loop38's new concert series, art and music intersect in ways never before heard.
Lynn Lane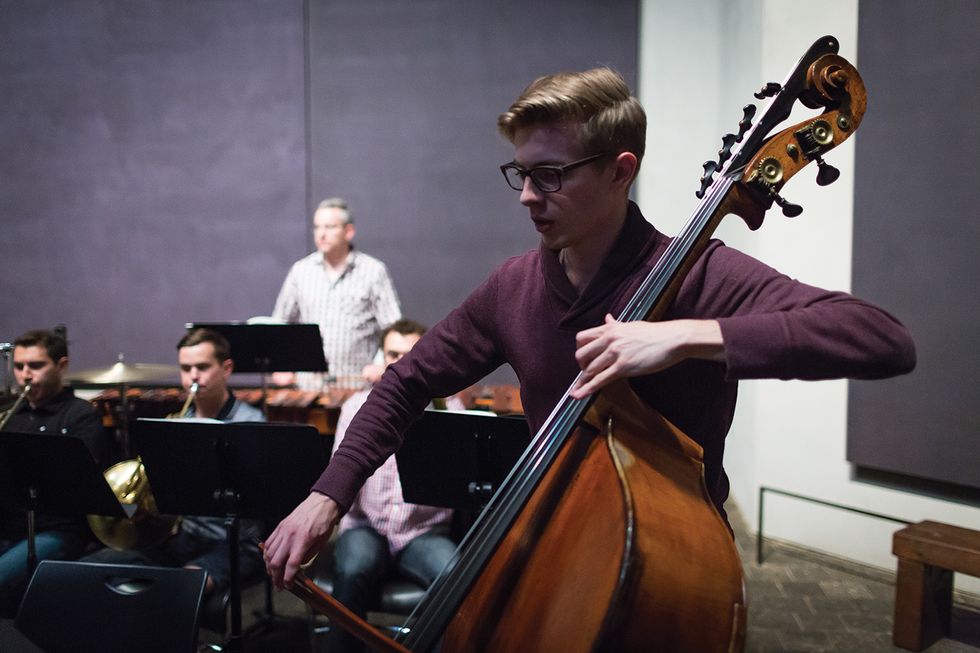 Tucked into a corner within the maze of galleries and studios that is Sawyer Yards, members of Houston's 16-piece music ensemble Loop38 are preparing to perform a brand-new composition — but instead of reading notes on a staff, they use the complex, abstract painting "Time," by Nergis Mustafa, as their score. 
---
Conceived by artist Rob Gladstone, the performance is part of a series in which Loop38 (named after Houston's 38-mile 610 freeway) presents musical interpretations of works by visual artists. The free concerts — lines, shapes and other visual gestures, instead of notes and rests, are interpreted as sounds — take place at Yards the second Saturday of each month.
"We are learning there are many, many possibilities," says pianist and Loop38 co-founder Yvonne Chen. "Does a circle equal an arpeggio? Or is it a chord with a full, rounded sound? Is a bigger circle louder in volume? What if it's shaded in?"
Like much of Mustafa's art, "Time" incorporates colorful drawing and collage, and speaks to her Pakistani heritage. The music Loop38 created begins with a Middle Eastern groove played by percussionist Craig Hauschildt, and a sensual solo by violinist Jacob Schafer that mirrors the swirls of lines and colors in Mustafa's painting. 
Dissonance is introduced, along with some theatrical moments, such as the sound of sirens played from the balcony. Gradually, calm is restored, and one by one, each musician except for harpist Caitlin Mehrtens disappears into the hall, still playing their instruments, their sounds growing more distant, like traces of history lost in time.  
For their Dec. 8 show, the group has collaborated with painter Ellen Hart, whose recent work concerns how light reflects off White Oak Bayou. "This is a way for me to dig into what I'm already doing, and expand on that," she says. "It's teaching me a lot about my work."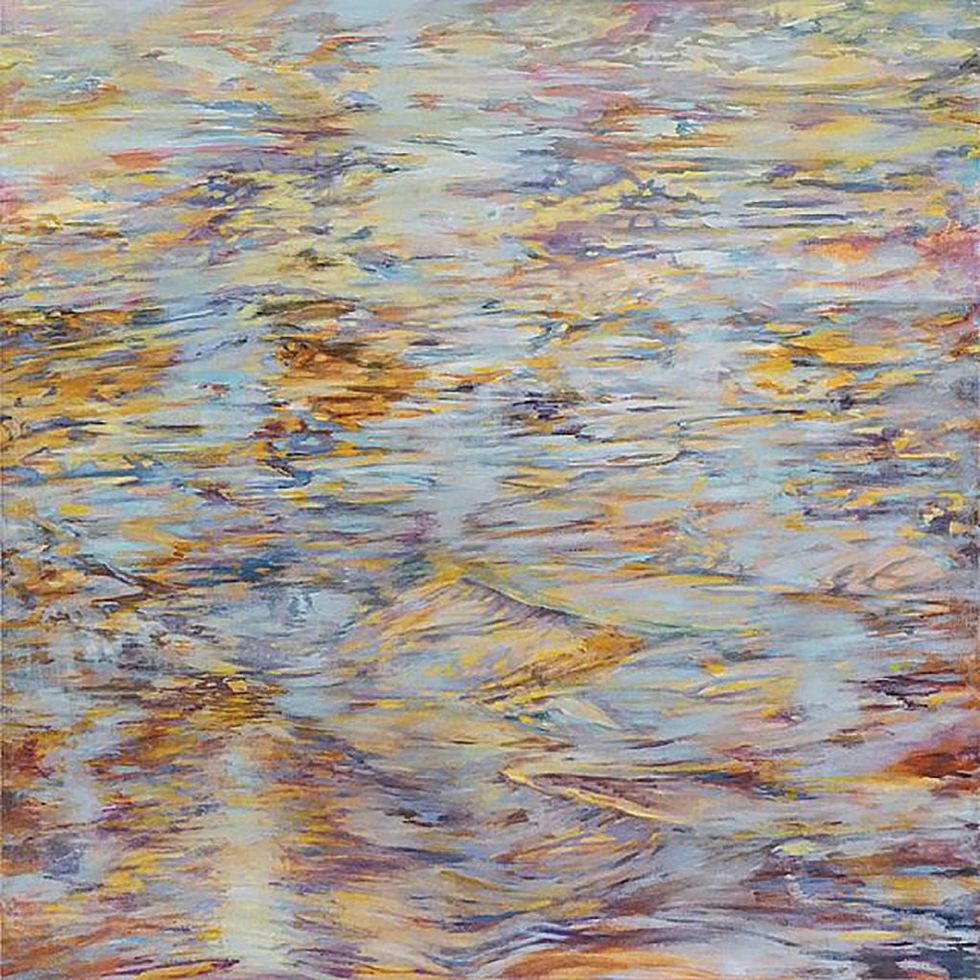 Now in its third season, Loop38 has wowed audiences with performances of complex, meticulously notated works by some of this century's heaviest composers, including Georg Friedrich Haas and George Lewis. But the second-Saturday series has pushed the classically trained masters to explore a looser, more improvisational approach to performance. 
"This is an exercise for us to get out of ourselves," says Chen. "To listen and get to know other people, and break down barriers."
Art+Culture