The Traveling Spirit Mobile Bar Revs Up, Offering Pandemic-Friendly Pours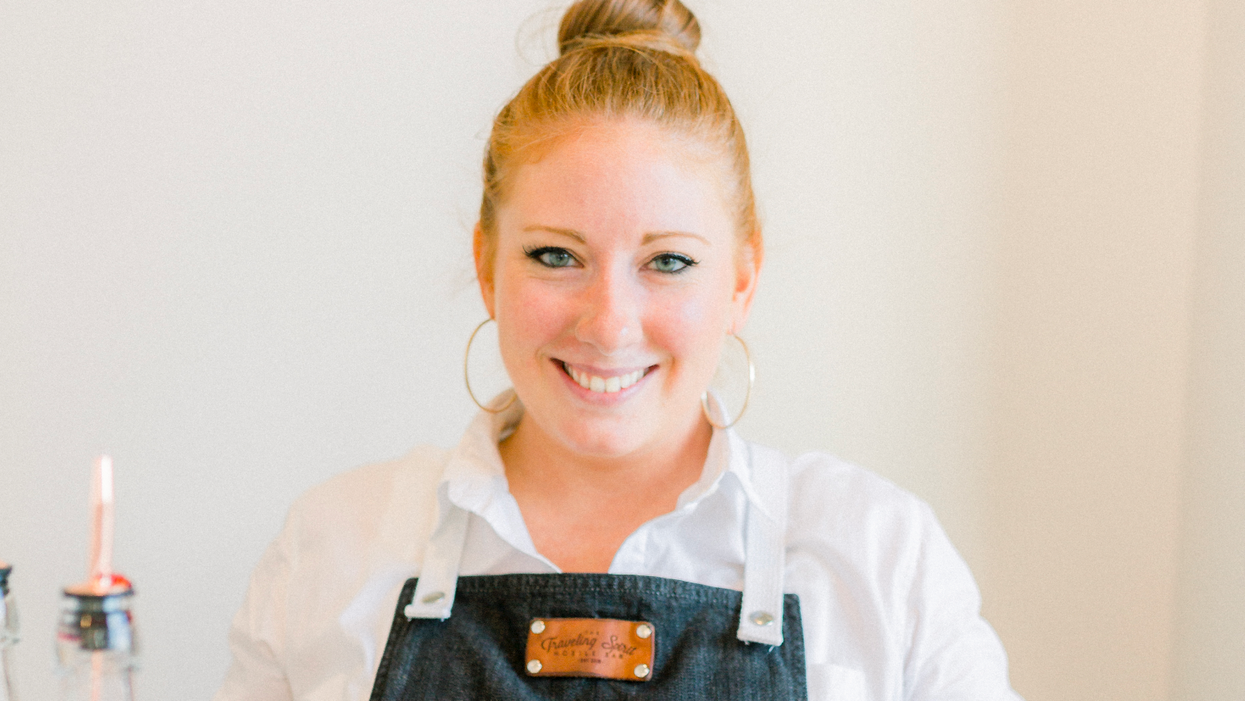 In a year when spirits are running low, Rachel Carlson is slinging some of her own! Carlson is serving drinks and spreading joy with her Instagram-worthy mobile bar company, Traveling Spirit.
---
The native Houstonian, 33, remodeled the 1959 Cardinal caravan — which she's named Betsy, in honor of her late mother — into the city's first camper bar with the help of her brother-in-law and his friend in 2018, following a successful career in the restaurant industry. Traveling Spirit is a stylish solution for gatherings of any size, a way to replace uninspiring makeshift bars — you know, the ones typically dressed in a standard white tablecloth — with a charming focal point.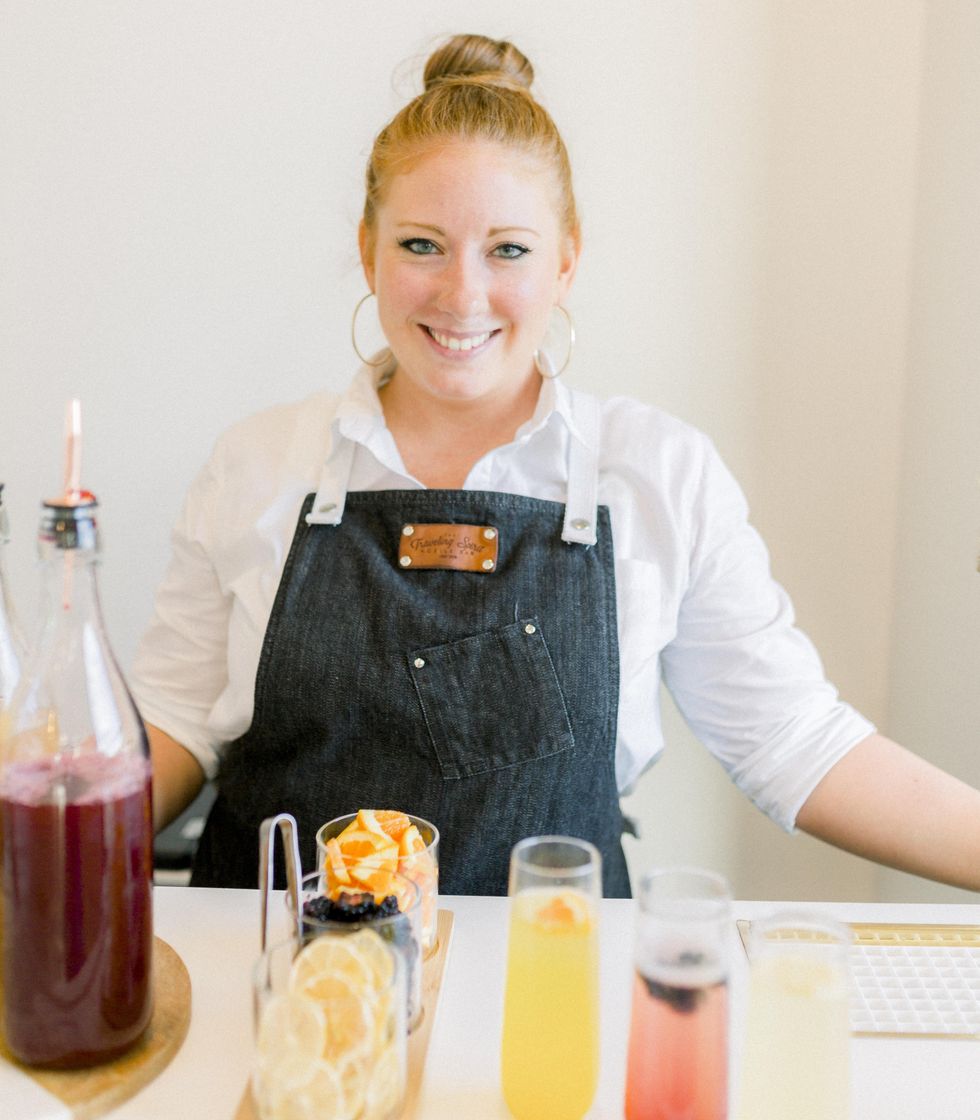 Rachel Carlson
As Covid continues to place limitations on the size and scope of parties, Betsy is on the ready to pull up at any al fresco function, equipped with three windows, a dual-tap kegerator and ice wells to display beautiful bottles of bubbly. The fully insured bartending company offers four different packages, including various combinations of pour, mixer and craft cocktail services, TABC-certified bartenders, and essentials like napkins, straws and more.
Growing up in Kingwood, Carlson aspired to become a chef since fifth grade. After high school, she studied at the Culinary Institute of America in New York before working in fine-dining establishments for acclaimed restauranteurs like Jean-Georges Vongerichten, Mike Isabella and Gabriel Frasca, all over the country.
Upon returning to her hometown, she pursued a side-hustle as a day-of wedding planner, during which time she noticed the lack of lavish drink stations at otherwise high-end receptions. Taking to Pinterest, she discovered the camper bar, a popular concept from Down Under that was slowly making its way to the States. She bought Betsy a month later, built a business from scratch, and quickly established an impressive clientele that includes the Houston Texans, Kendra Scott and Lyft.
"I think my background makes me uniquely positioned for this line of work," says Carlson, whose list of crowd-pleasing signature cocktails includes blackberry-sage Moscow mules, spicy margaritas and honey-fig sours. "It gave me the training, my focus, all the planning and prepping skills. I understand flavor profiles and balance and acidity and colors because I cooked for so long and had to do it in that aspect."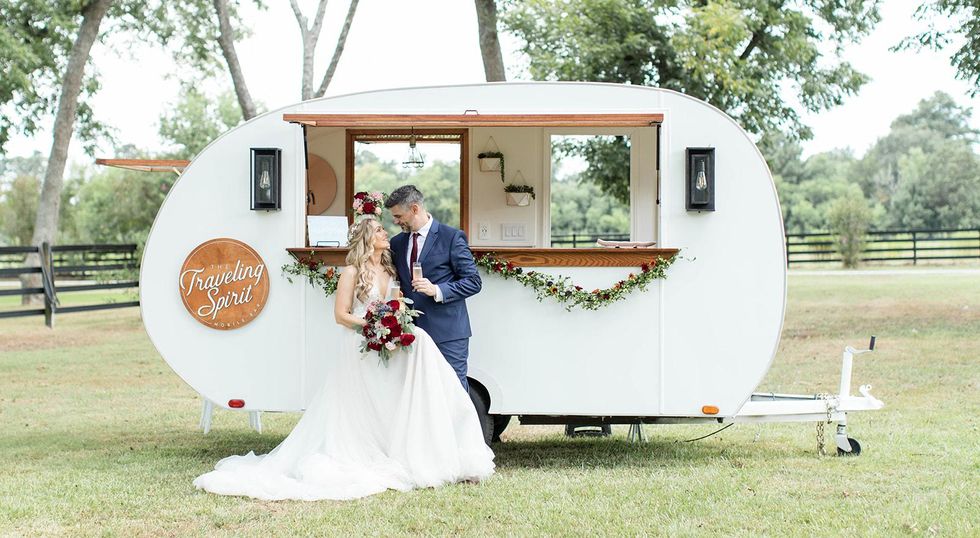 Due to Texas liquor laws, the Traveling Spirit does not provide the booze, but has garnishes, homemade syrups, fresh squeezed juices and mixers on hand. The company also collaborates with local vendors to offer upgraded tossware, glassware rentals, décor and custom handwritten menus.

In 2019, Carlson debuted the Bubble Bar, with prosecco on tap, and although the coronavirus has delayed the launch of additional mobile bars, she has plans to expand with more options coming in the near future. Looking forward, her hopes remain high.
"The bars might be smaller, the events might be smaller, but people still want to find fun and creative ways to celebrate things," she says, "and we really are the best-case scenario."
Food