'Cursed Cauldron' Pops Up at Industry Haunt on Friday the 13th, Serves Spooky Sips through End of October
THE VEIL IS thinning! So sayeth the Instagram page of The Cursed Cauldron, a brand-new, Halloween-themed pop-up bar scheduled to pour beginning Friday, Oct. 13, through Oct. 31. From 4pm to 2am daily, The Cursed Cauldron will transform the popular late-night restaurant industry hang Ninja Ramen, located at 4219 Washington Ave., into an immersive, Instagram-worthy environment, serving handcrafted, eye-popping Halloween-themed cocktails infused with herbs, spices and local artisanal syrups from Levels of Grandeur.
---
To summon The Cursed Cauldron to life, long-time hospitality professionals Alexis Mijares and Angelique Cook Cavazos cast a spell upon Ninja Ramen owner Christopher Huang and redecorated the space to resemble a cross between a witches apothecary and a Spencer's outlet circa 1977. While definitely not for the kiddies, The Cursed Cauldron will certainly appeal to any grownup witch or warlock with a passion for black lipstick, black lights, black fishnets — and ramen.
Each evening, while sipping such supernatural spins on classical favorites, including the Hexpresso Martini and Sex Magic on the Beach, patrons will encounter wandering fortune tellers, Tarot card and aura readers, and other enchanting denizens of darkness. Curated shots, spirit-free (i.e. non-alcoholic) drinks, and shareable cocktails like the Bruja's Brew — made with Cantera Negra Reposado, Creme de Cacao, Macadamia nut, coconut milk, Mexican vanilla, and high-grade ceremonial chocolate — will also be on the cocktail menu.
Other libations include Lilith's Lullaby, with Cantera Negra Blanco, Chili Liqueur, pomegranate, rose water, hibiscus, beet, orange, and lime; and Coven's Calling, a blend of Aviation Gin, dry sherry, elderflower, sage, black pepper, lemon, and Fever Tree Tonic Water. And in addition to the aforementioned ramen, char-boo-terie boards and other bewitching food items will also be available.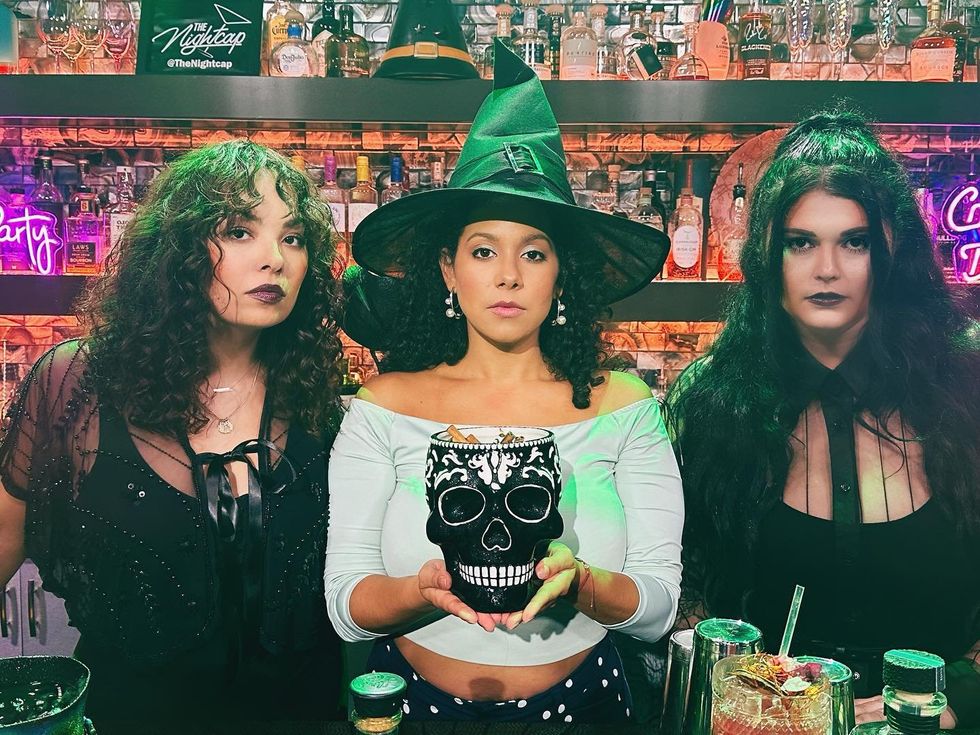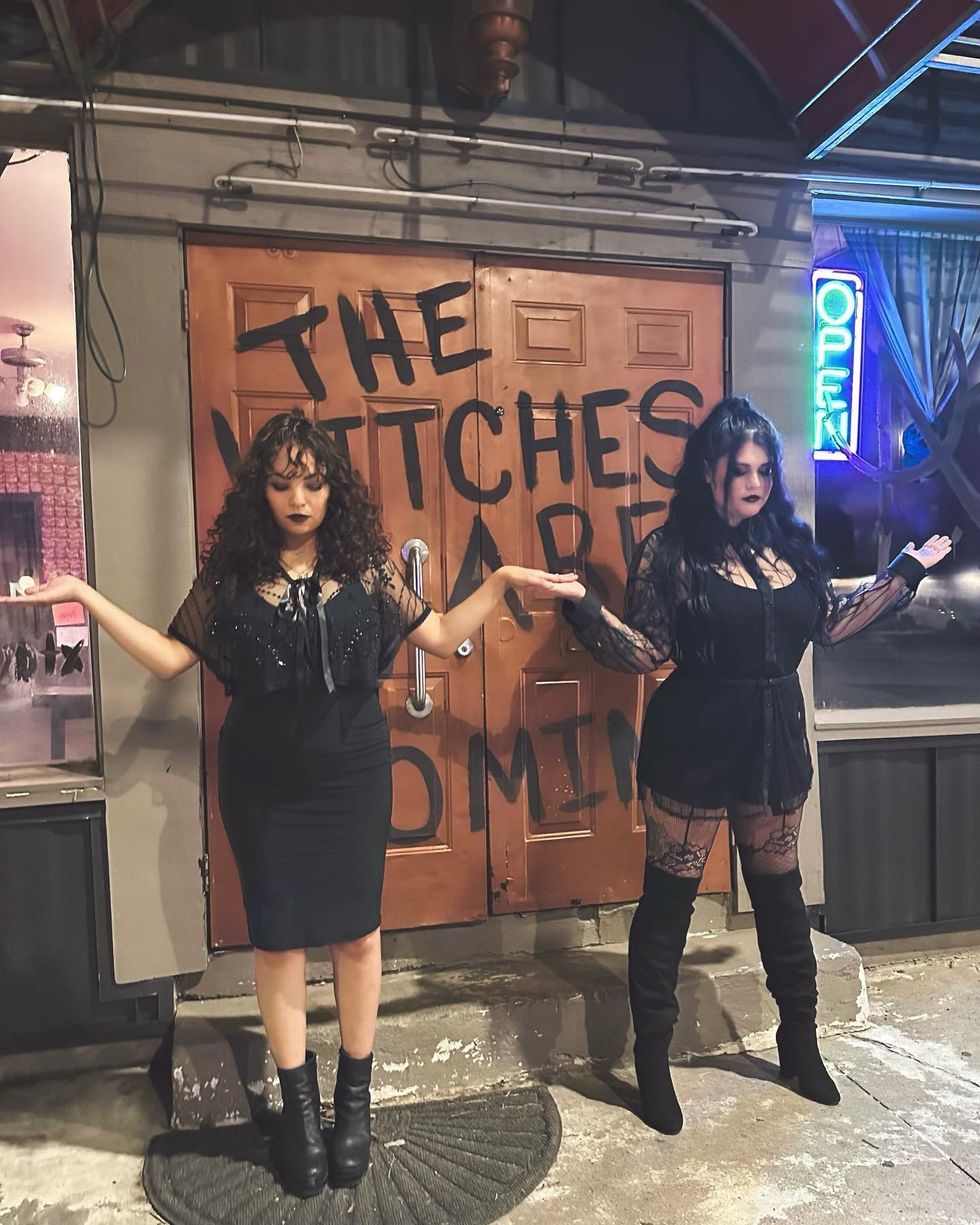 Food