Veg Out and Go Green: Summer's Foodie-Fab Trend
Nuray Taylor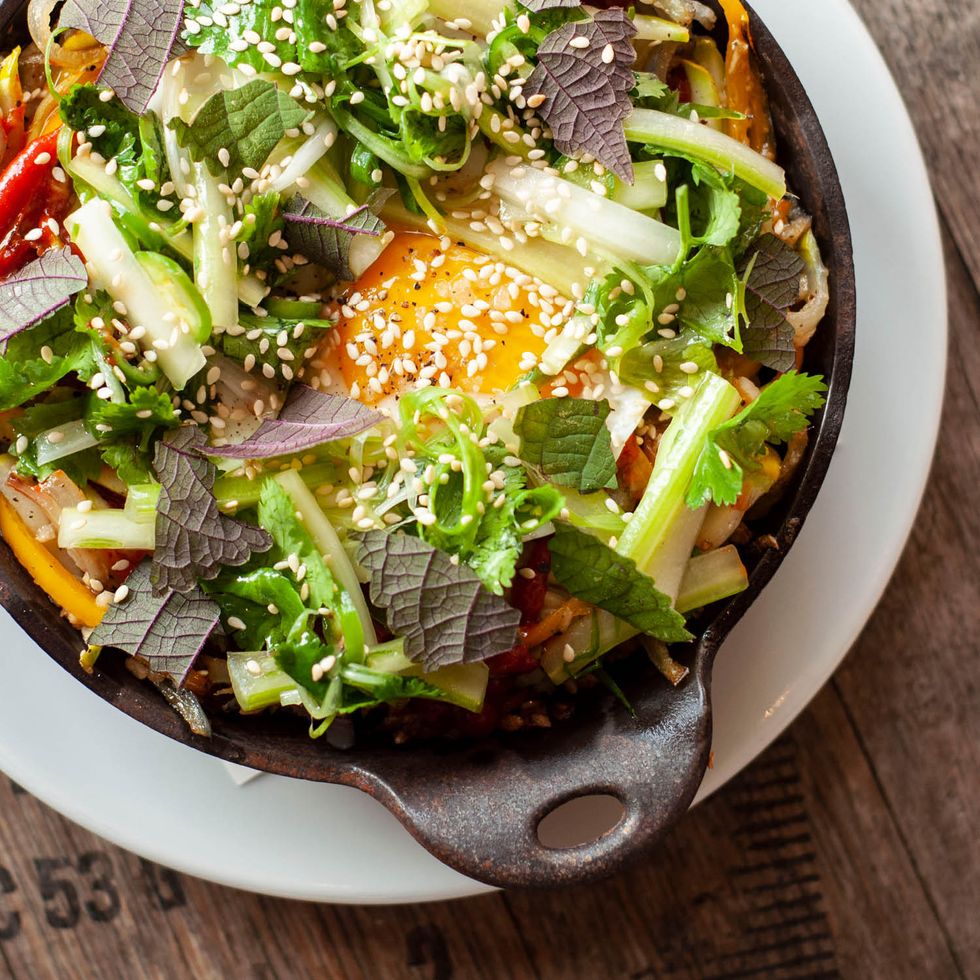 Summer in H-Town is always a good time to veg out — and this year, it's easier than ever, with the addition of delicious new vegetable-centric dishes, menus and restaurants all across town.
---
Salad-bowl-serving national chain Sweetgreen celebrated the grand-opening of its first Houston restaurant in Rice Village yesterday, spotlighting its relationship with local farmers and two only-in-Houston menu items: the garlic-chili shrimp salad, and a warm "superfood" bowl. The light and bright space is a stone's throw from Mendocino Farms' new outpost, a similarly fast-casual farm-to-table chain that opens soon.
Meanwhile, at UB Preserv, chef Nick Wong recently released a new menu featuring vegetarian-friendly takes on guest favorites, alongside new veggie-centric items. Try the duck-egg curry with basil, or the seasonal summer squash with yogurt, papadam, almonds and chickpeas.
And chef Stephanie Hoban, chef-owner of Heights hot spot and vegan restaurant Verdine, recently announced she is shuttering her longtime food truck, Ripe Cuisine, in order to focus on expanding offerings at the brick-and-mortar. Catch Ripe in its final days at the Urban Harvest Farmer's Market this weekend.
AT TOP: "The Best Part of Rice" at UB Preserv
Dispatches