Anticipate — or Escape! — Holiday Madness at a New Tranquil Hideaway Inside the Galleria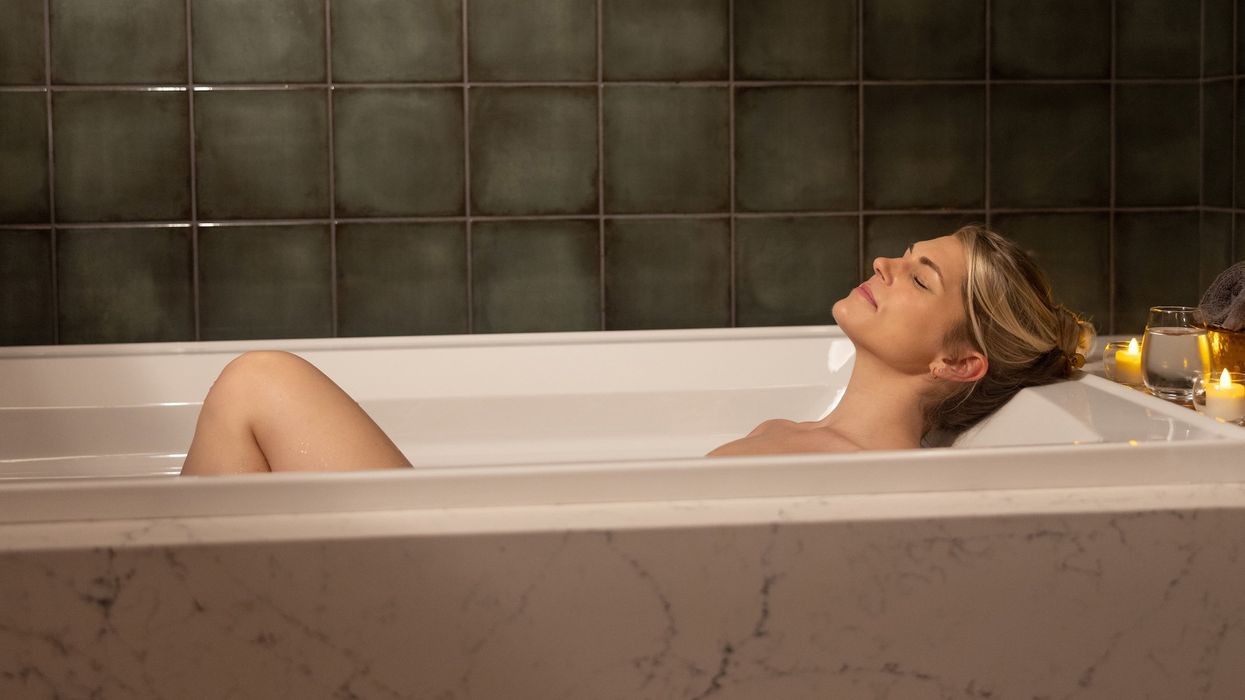 JUST IN TIME for the holiday rush, a tranquil hideaway has opened in the Galleria. Located on the third floor near Neiman Marcus, Woodhouse Spa allows you to forget you're inside the largest shopping mall in Texas, as the peaceful, urbane environs — moody neutral tones with natural elements — surround spagoers.
---
Founded in Victoria, Texas, this new location offers all the traditional spa services in addition to new mood care options coined rituals. Upon booking, you'll choose how you want to feel after your services: options range from balanced to energized to calm. (Who doesn't need an extra dose of calm during the holidays?)
The meditative mood soak ritual is a signature service at Woodhouse. It includes dry brushing, which is a sensory sea mineral bath enriched with a unique combination of oils to bring out your selected mood and a massage, plus a lava bracelet to take home infused with your chosen oil blend.
For those not into baths, there's a large salt therapy room to clear your thoughts, skin and lungs. Pro tip: You can order a healthy lunch to be eaten in the salt room.
Even the facials can change your mood while making your skin glow! To feel connected and resilient, try the holisticminkyti facial that uses acupressure, connective tissue massage and probiotic application to regenerate and deeply stimulate the skin.
After a late night at a holiday party, recharge with a holistic body detox, another signature service. This 90-minute experience starts with a full-body dry-brush exfoliation, followed by an application of sea minerals and a rebalancing body mask. Finally, all the nutrients are sealed in with a supportive cream that's enhanced with a detoxifying serum.
While the Galleria location is perfect for busy shoppers, there are more than 70 Woodhouse Spas across 21 states. There was previously a location of Woodhouse in the Tanglewood area; it closed in 2016.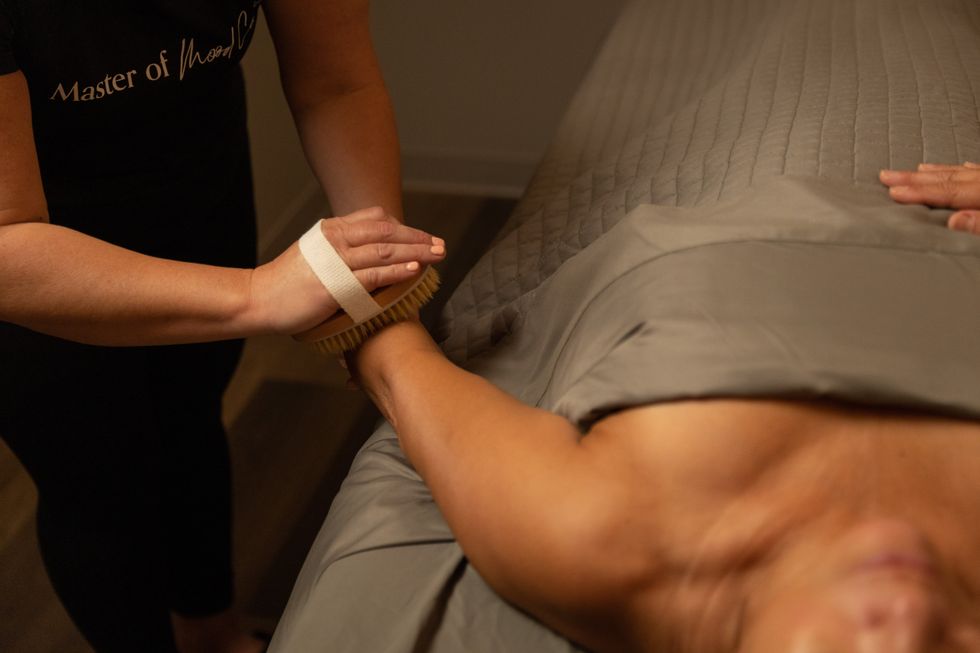 Dry Brush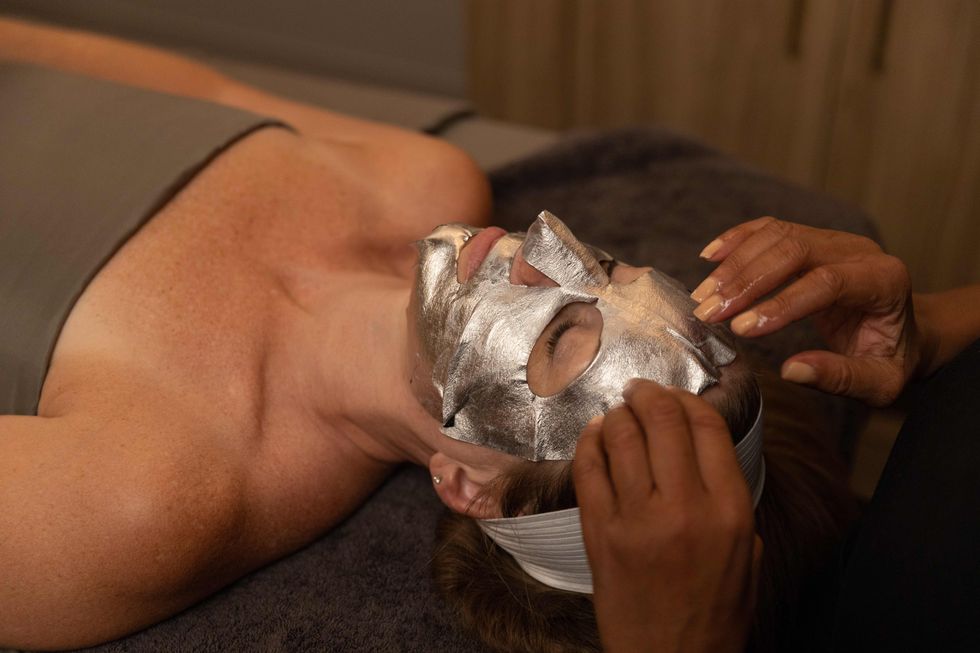 A face mask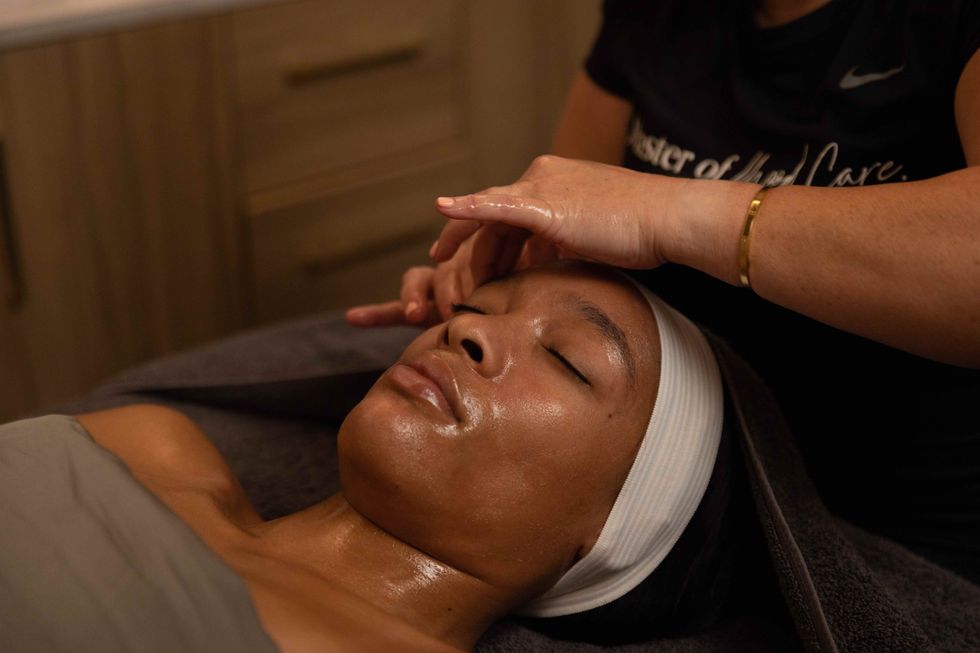 A facial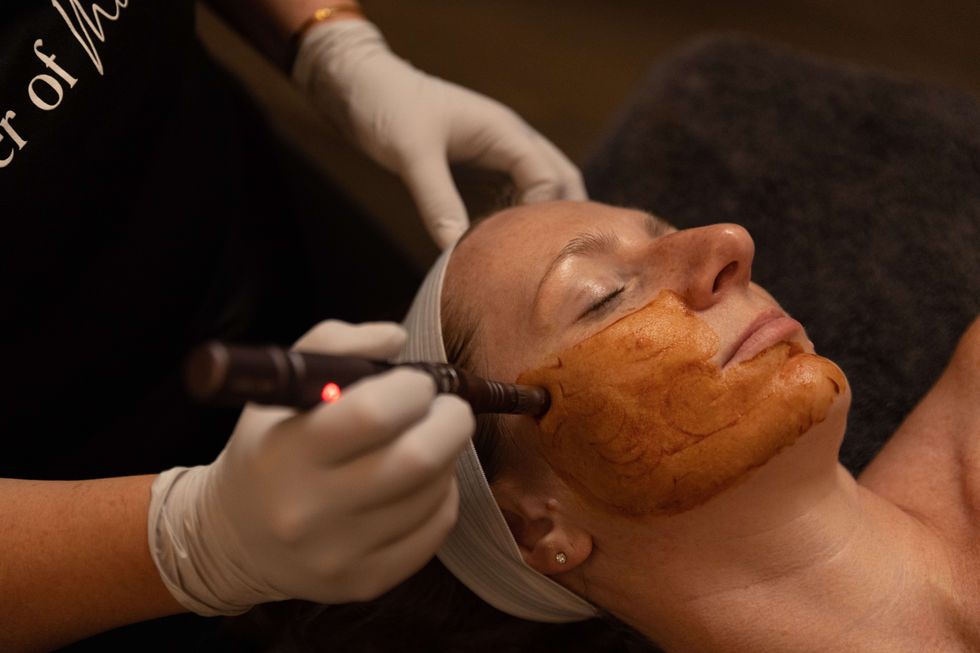 Facial services
Related Articles Around the Web
Style