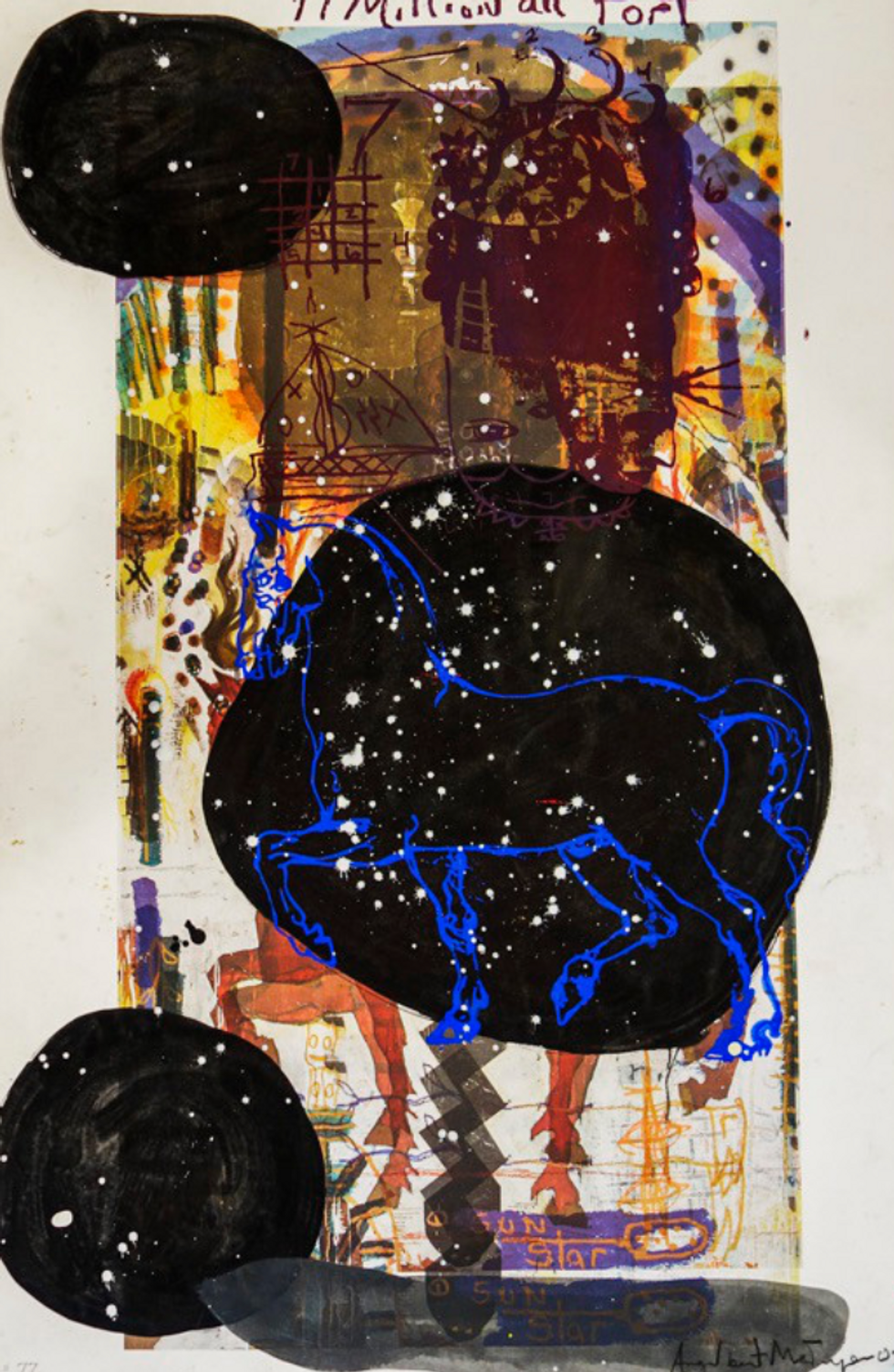 Houston may have one of the most generous artist communities anywhere. And, tomorrow night, many of that community's leaders are coming together to fight a terrible blight at The Art of Stopping Human Trafficking.
---
Art lovers are asked to join hosts Curry Glassell and Jason Fuller at the beautiful Wynden Houston in the Galleria area for a posh party and art auction featuring moving works by the likes of Rania Daniel, Molly Gochman, David Graeve, Terrell James, Sharon Kopriva, Layla Love, Angelbert Metoyer, Cruz Ortiz, McKay Otto and Weihhong. Proceeds will benefit Children at Risk. Additional information about tickets and auction items is available here.
The intersection of art and the struggle against human trafficking is also on full display at George Bush Intercontinental Airport. In association with Children at Risk's fundraising and awareness-building efforts, Houston- and New York-based Red Sand Project has also created a massive installation on a mesa on the airport grounds. The installation features red-hued sand poured into crevices, forming an organic abstract image 700-feet wide.
AT TOP: "Seventy-Seven" by Angelbert Metoyer, on sell at The Art of Human Trafficking
Art+Culture