Dolly-Loving, Behind-Baring Brad Bransom Had a Good Time with Our, Um, Cheeky Questionnaire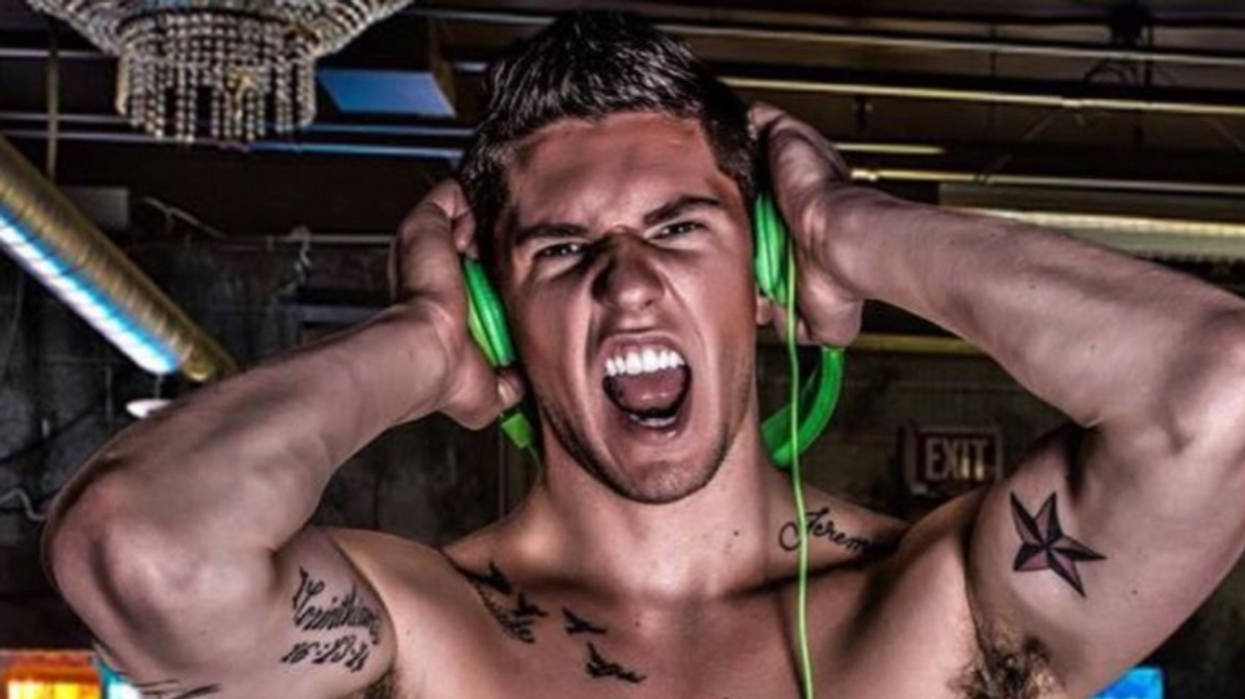 BRAD BRANSOM, AN oncological radiation therapist by trade, has a sunny disposition. Which is weird since his popular Instagram page, boasting nearly 14,000 followers, is full of moons. What can we say? The guy loves to post daring derrière shots! Here's how the audacious influencer, who puts his wide reach to use as one of the faces of the Institute of Anti-Aging, and who really loves him some Dolly Parton, answered our 20 questions.
---
What accomplishment are you most proud of? Graduating college with a degree in radiation therapy. It really jumpstarted my life and brought me so many good things.
Name three things on your bucket list. 1) To write a youth book about childhood cancers. The story will be a fun-fiction with the oncology parts being informative. 2) I want to go to Giraffe Manor in Kenya. 3) I would like to learn Spanish.
When you were a child, what did you want to be when you grew up? A power tumbling Olympian. I came close!
If you weren't doing what you currently do for a living, what would you be? Probably a struggling actor roaming Hollywood looking for my big break.
Don't be modest: What's something you love about yourself? I love my humor – I am truly hilarious. I also love my butt.
What do you appreciate most in others? Loyalty is what I appreciate most in others and what I always look for in friends.
What's something you can't go without for more than a day? Iced coffee and my SkinMedica Lumivive serum.
(photo from @thebransomexperience on Instagram)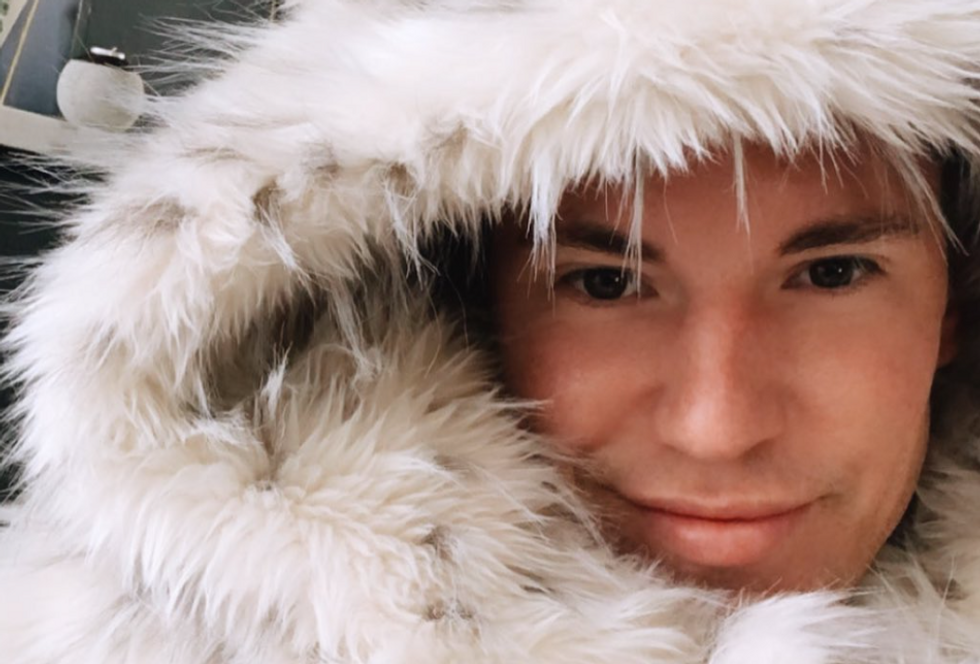 (photo from @thebransomexperience on Instagram)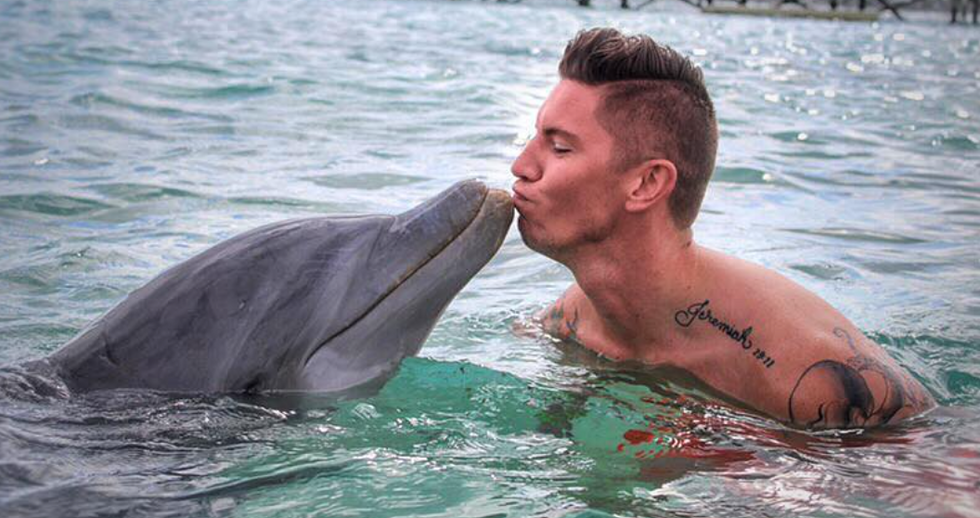 (photo from @thebransomexperience on Instagram)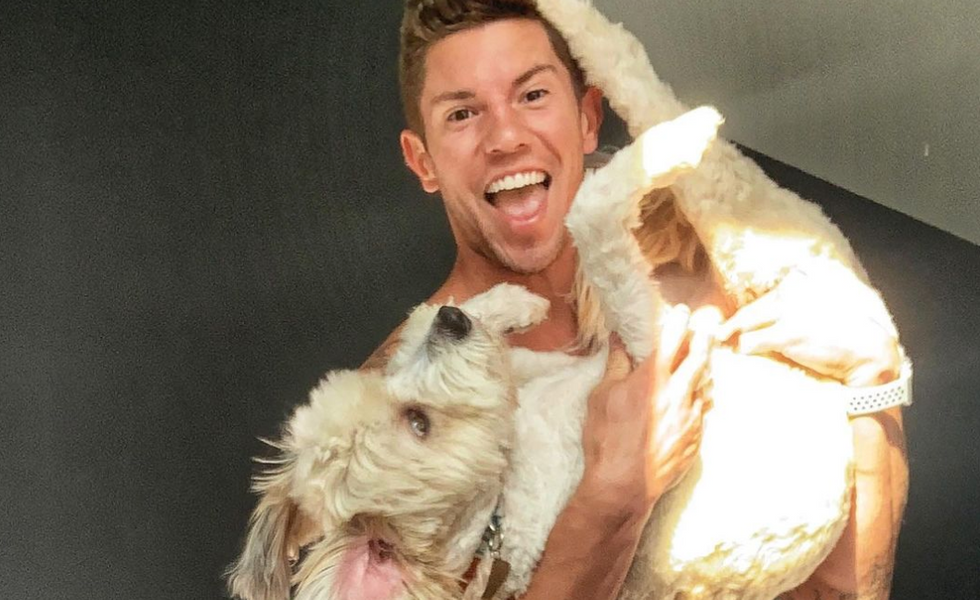 With Punk, 'the rescue doodle' (photo from @thebransomexperience on Instagram)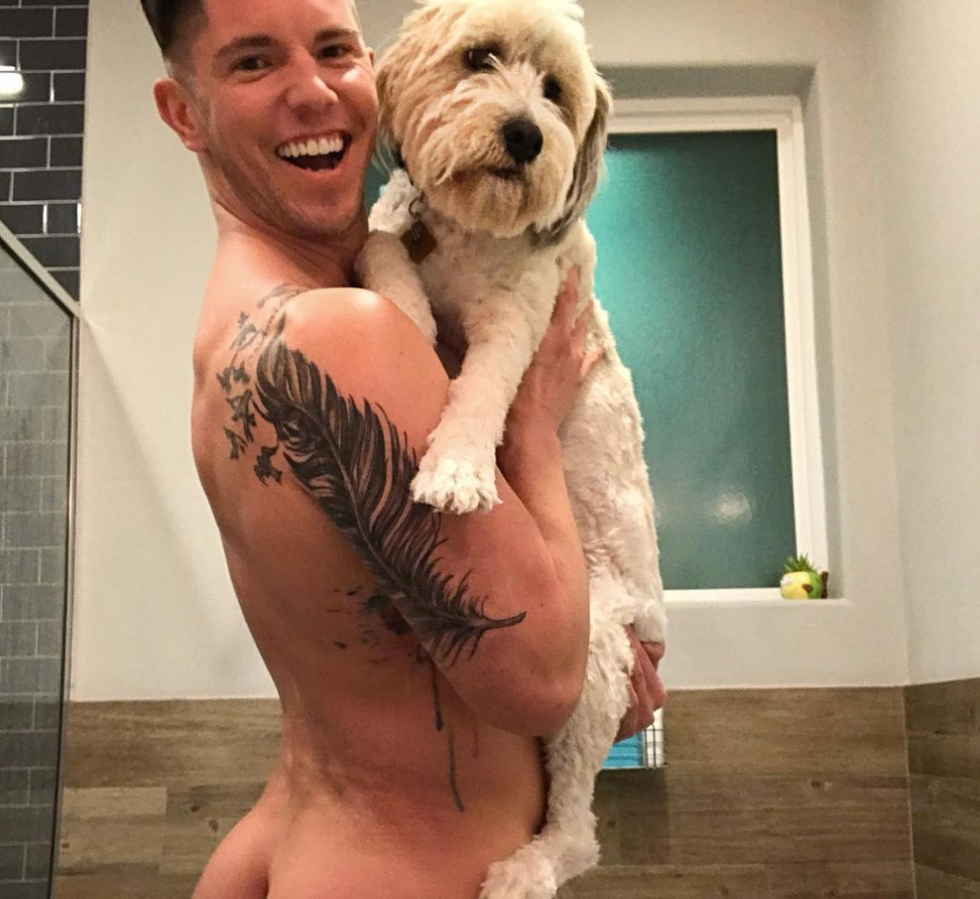 (photo from @thebransomexperience on Instagram)
You have an unexpected day off in Houston. How do you spend it? By calling all my homies over and having an epic week-day-pool-party.
Is there a new restaurant or bar in town you're loving? Although Rosie Cannonball isn't new, it is a must-do!
Finish this sentence: Skinny-dipping is…Not mandatory, but highly preferred.
Name-drop time: Who's the most famous person you've ever met (and how did that happen)? Dolly Parton is the most famous person I've met. That happened through complete determination. However, Fortune Feimster once said I was extremely handsome in Austin.
Tell us about your closet. Something new you love, and also something old? I love my new Louis Vuitton sneakers. But I also love my cowboy boots that my dad bought me when I was younger (they come out for the Rodeo).

Your porn-star name is your favorite thing to cook plus your where you want to go on your next vacation. Go! UberEats Croatia
Your alternate porn-star name — they have those, you know — is your favorite Houston restaurant plus the label on the undies you're wearing right now. El Tiempo SAXX
What would you choose as your last meal? The family-portion-size chicken parmesan from Prima Pasta.
The dinner party question: Name three people, from now or any time in history, you'd invite as your perfect guests. Dolly Parton, Miley Cyrus, and my late Memaw.
Is there a charitable cause you support, and why that one? Big Brothers Big Sisters. We have many friends in the organization and see firsthand all the good they do.
What's something about you people would find surprising? For one semester of college, I lived in my parent's RV with my golden retriever, Libby, and floated the river every day in San Marcos.
Who would play you in the movie of your life? Meryl Streep. She can do anything.
In five words or less, what's your advice for living a happy life? Experiences are greater than things.
People + Places