Duos, Trios and Teams: 'Authentic Relationships' Help Explain Bayou City Life's Meteoric Rise
Al Torres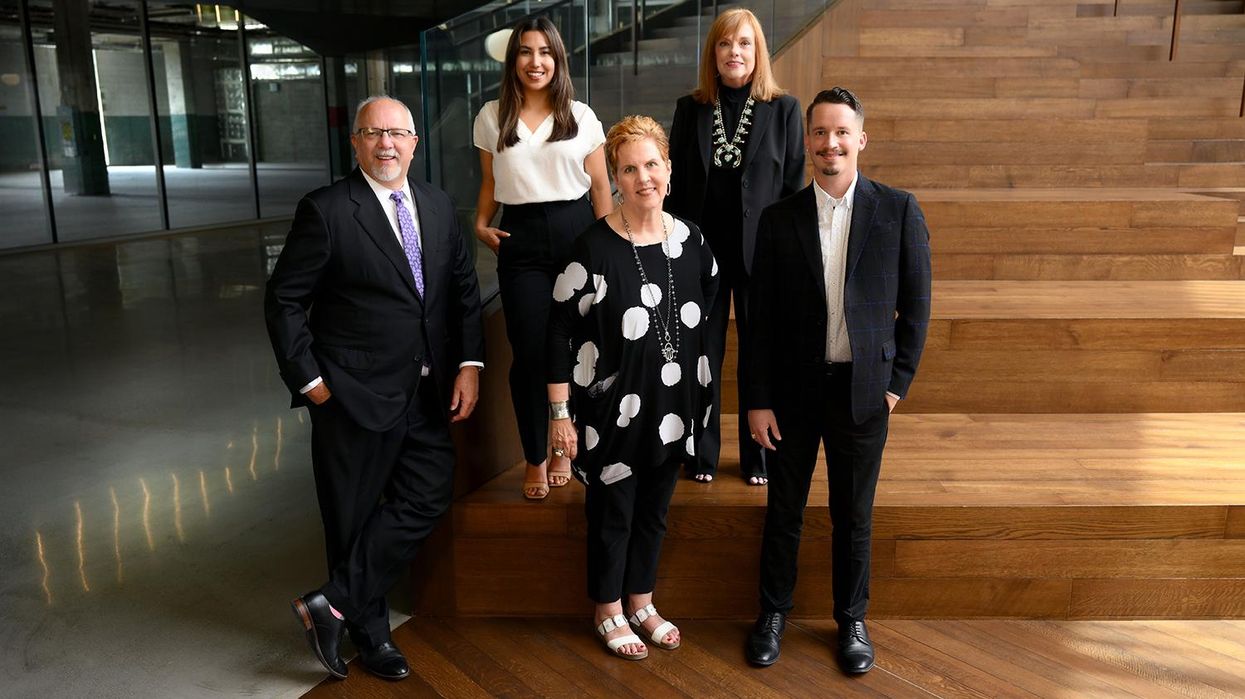 WHAT IS THE relationship between the partnership/team? And how did it come about? Bayou City Life began as a partnership with married partners, Becky Davis and Mark Standridge. They have been deliberate in adding strategic partners to the team since joining Compass in 2019.
---
Tell us about your business. What's unique about what you do and how you do it? The Bayou City Life Group is a dynamic team of experienced Realtors with over $100 million in sales since our founding in 2016, a meteoric rise showing how Houston home buyers and sellers flock to our team's trusted, expert brand of service.
Led by 30-year+ Houston Heights residents Mark and Becky, the team shines in the quirky close-in neighborhoods of the Inner Loop and just outside the Loop, especially the Greater Heights. Veteran Heights Realtor Sandy Steitz and bilingual agent Ericka Contreras, round out the team supported by Operations Manager Robert Atmar and backed by the resources and technology of Compass Real Estate.
When it comes to navigating the urban niceties of historic renovations, minimum lot size, transitioning neighborhoods, and ever-changing flood risk, there's no better team to count on than one that has seen it all.
What's special about your approach? With a client base and track record as diverse as the city they call home, the team shines when it comes to helping buyers and sellers envision and experience a fresh slice of life in the Bayou City. From empty nesters downsizing or returning to urban living to busy professionals looking to balance a smart investment for the future and quality of life today, working with their team ensures you get well-rounded advice on the right move at the right time to the right place.
One of the team's signature services is Becky's Best Bungalow Bets, the self-proclaimed real estate nerd's weekly curated digest of the best new listings in the Heights, along with other insider tips on Heights living. With over 1,400 Heights homes reviewed over the past six years, no Heights homebuyer should go shopping without it, and every Heights seller wants to make the list. With such a winning formula to serve buyers, sellers, and investors, Mark and Becky are frequently called upon to do real estate coaching and training at the national level, raising the bar for residential real estate professionals while expanding their network to better serve their clients for wherever life takes them.
What would you be willing to share with others about the secret of success? The secret to this team's success is in the authentic relationships formed with clients. Bayou City Life provides the best advice when there is a genuine understanding of what really matters to clients, throughout the buying or selling process, so that it can be made into their reality. Today, Bayou City Life's earliest clients are now some of the team's best friends, with relationships based on a deep trust that extends far beyond the real estate transaction.
What's up next? With the market gradually normalizing after a long period of record low inventory, the team looks forward to a better experience for home buyers and sellers in 2023, free from the frenzy of an imbalanced market. A more balanced market enables a team with their level of experience to shine as they help buyers evaluate more choices and sellers put their best foot forward on the market. They can do all of this with direct advice and tools like the Compass Concierge program to finance upgrades and improvements prior to the sale.