Beasts of the Earth
The glamour and gall of H-Town designer-provocateur Nicholas Phat Nguyen's gowns and get-ups may have no better backdrop than the Houston Zoo — a world of animal intrigue, botanical splendor and imposing rocky ramparts. Journey with us there, into the wild.
Jhane Hoang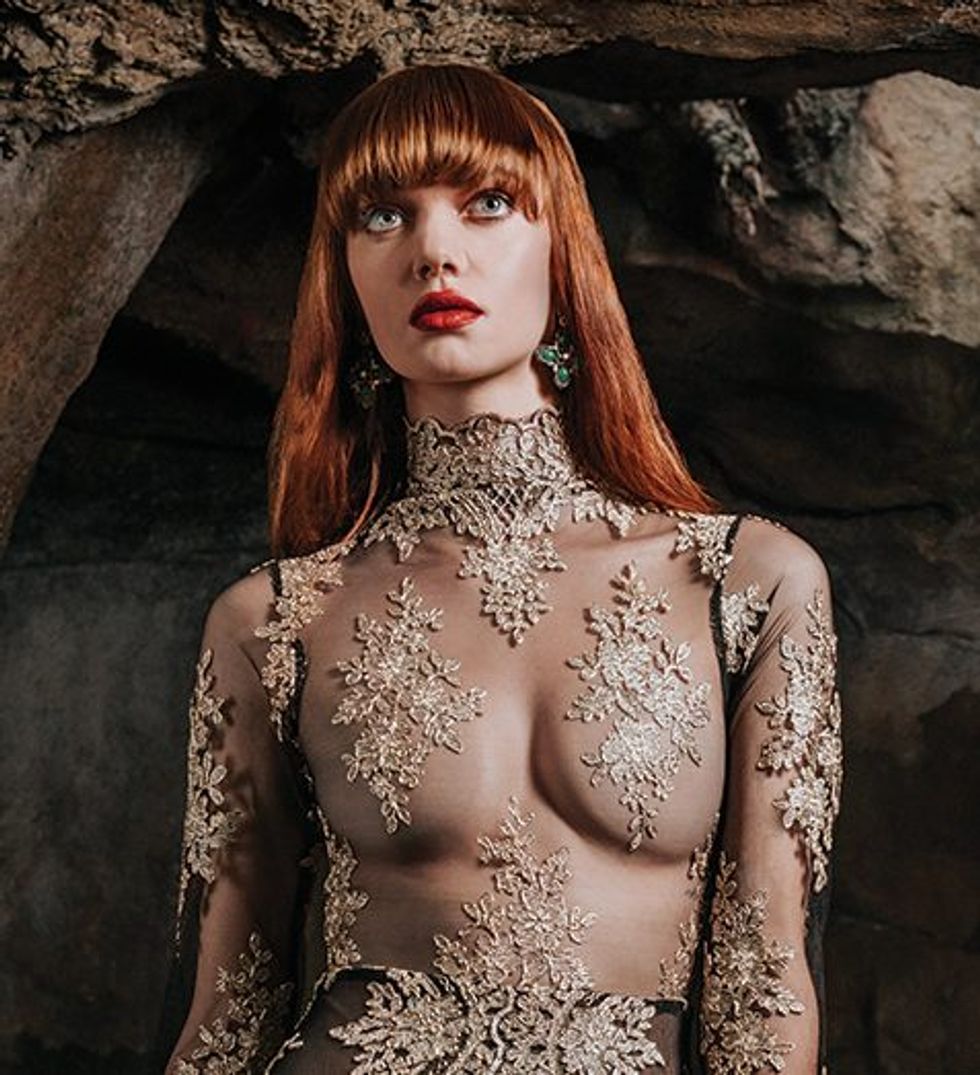 Editors' Note: We're thrilled that one of our favorite Houston creatives, fashion designer Nicholas Nguyen, made the cover of the city's LGBT magazine of record this month. But don't forget, before he hit the cover of OutSmart, his work was featured as the cover story in our March 2019 issue. Here's what happened when CityBook and Nguyen went to the Zoo!
---
Nicholas Phat Nguyen, 29, moved to Houston by himself at age 15. The family he left in Vietnam was dubious of his dream to move to the U.S. and become a fashion designer, but Nguyen says that "after school and many life lessons, I decided to follow my heart."  
For Nguyen, following his heart meant thinking with his head: He graduated from UH with a degree in international business in 2014. "I believe that everything in life is business," he says, "and that once you have a talent and passion, skill can always be taught." And sure enough, Nguyen combines his talent, passion and self-education to create prodigiously beautiful — and unapologetically sexy and statement-making — garments.
His Mysterious by NPN line, now in its sixth collection, is designed "to reflect who I am," says Nguyen, who returns to his home country to visit his studio twice a year and stays for a couple of months at a time, working with craftspeople to create the clothing. "Fifteen years in Vietnam, 15 years in the U.S.A. The designs definitely have the combination of both cultures — a little of the East and a little of the West, and voila."
Over the years, his unique formalwear for men and women has evolved from darker themes to more colorful concepts, and designs with striking large silhouettes and daring cutouts and whimsical flourishes, tracking Nguyen's own growth. "I've never felt so free in my life. I've followed rules my whole life, not because I wanted to but because I was too afraid to break them. Afraid of being myself, afraid of being rejected. 'What if my clients don't want to wear my clothes because I'm too wild?'
"But I was wrong. All of my clients who come to me are strong, bold and not afraid to be different."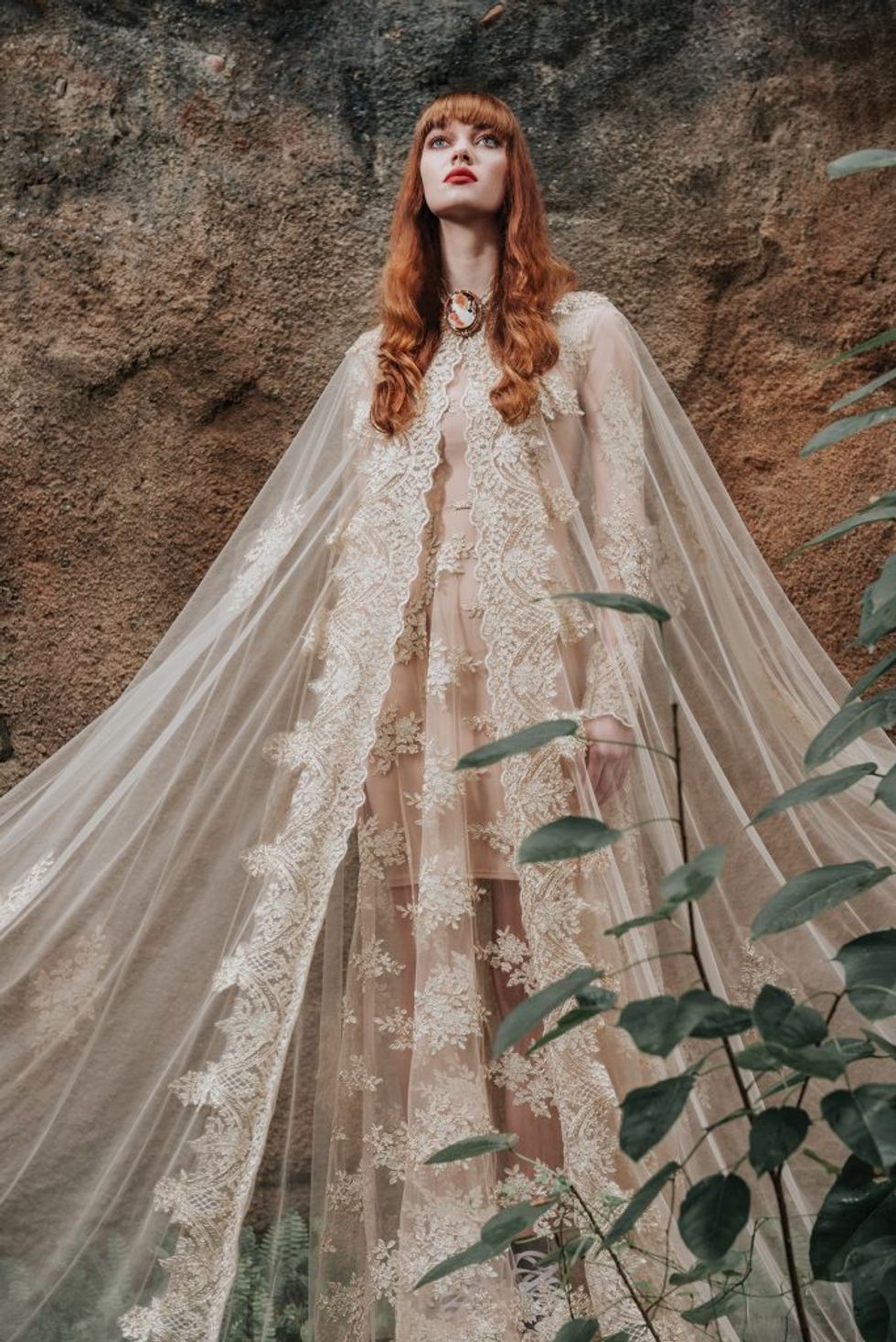 WooJoo gown, 2015. With Victorian cameo, $22,500, at Tenenbaum Jewelers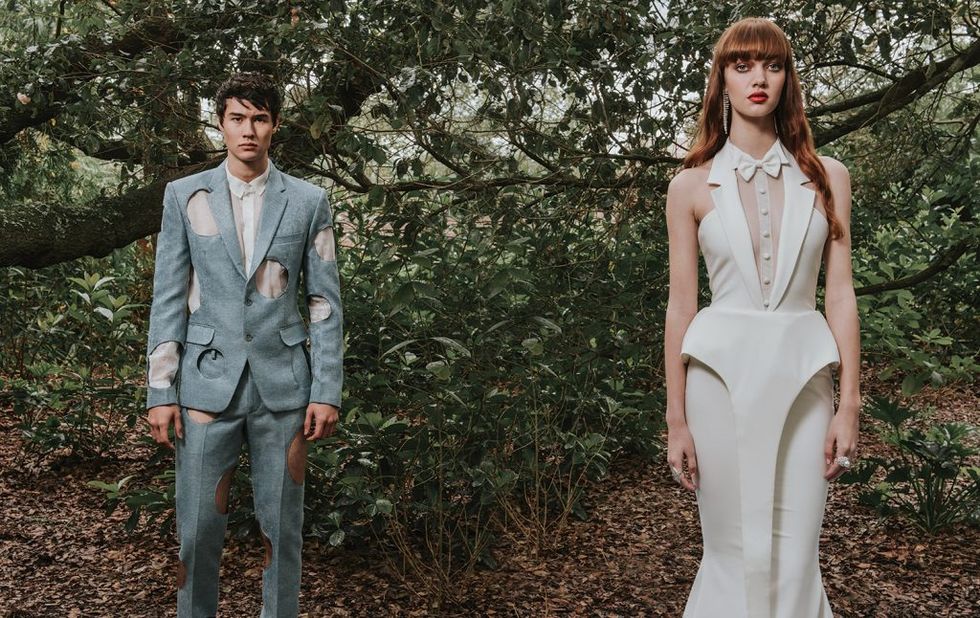 On him: Blue Holes suit, $1,950, by custom order. On her: Tuxedo wedding gown, $9,825, by custom order. With pearl and diamond ring, $19,800, ring, $9,800, and earrings, $9,850, all at Tenenbaum Jewelers.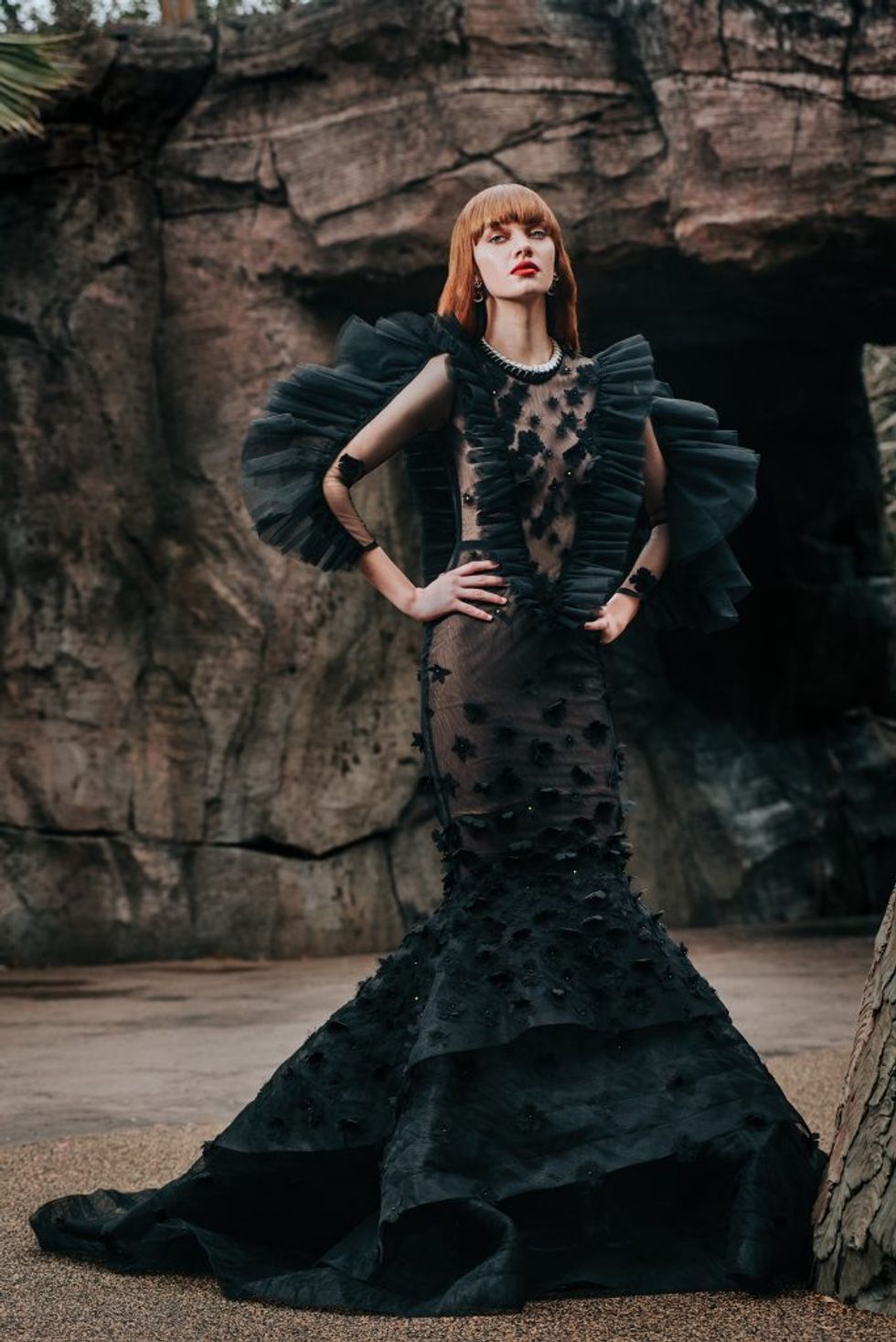 Black M Mermaid dress, $2,375, by custom order. With earrings, $37,800, and necklace, $168,500, both by David Webb at Tenenbaum Jewelers.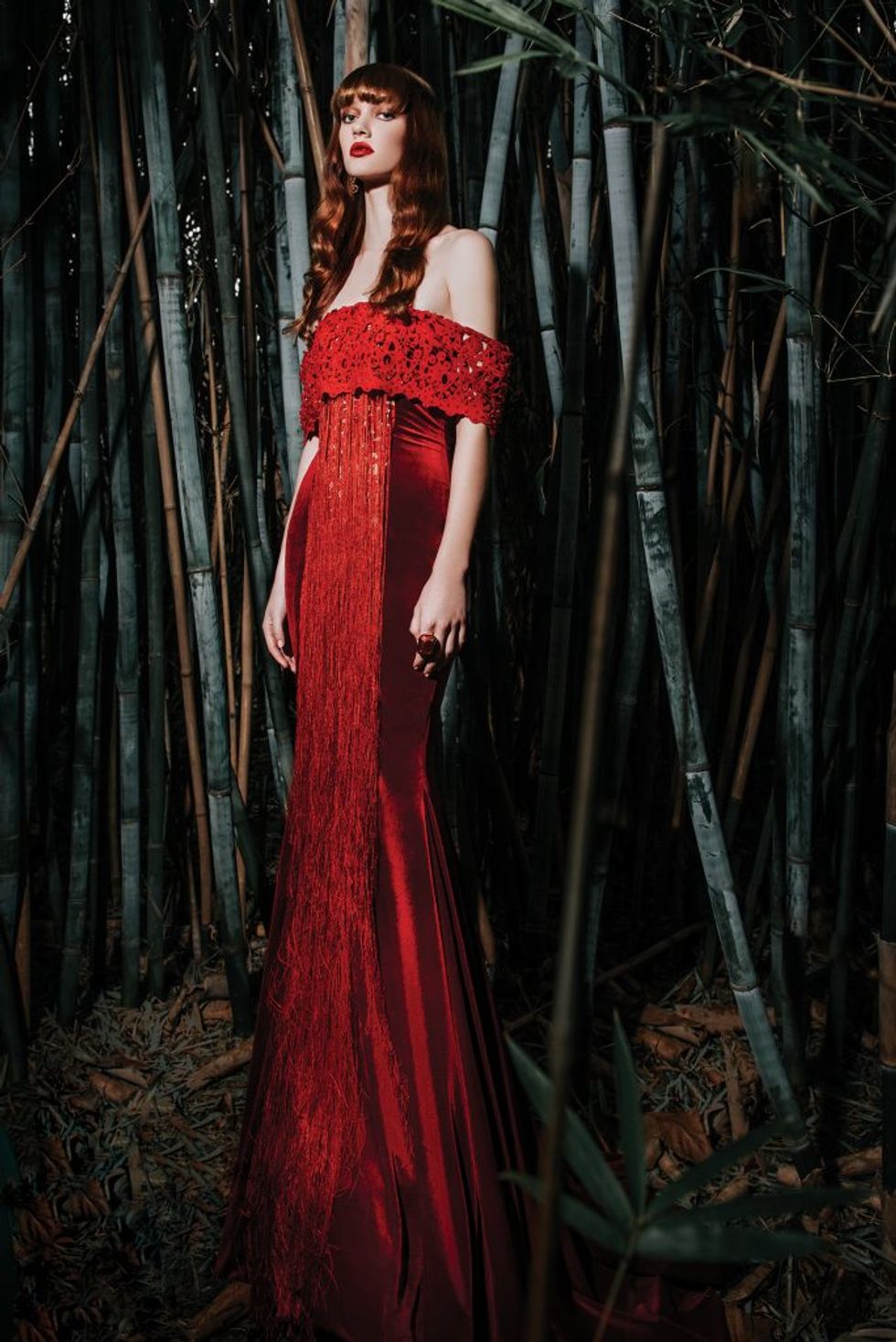 Letter T gown, $2,750, by custom order. With enamel earrings, $22,800, and ring, $18,500, both by David Webb at Tenenbaum Jewelers.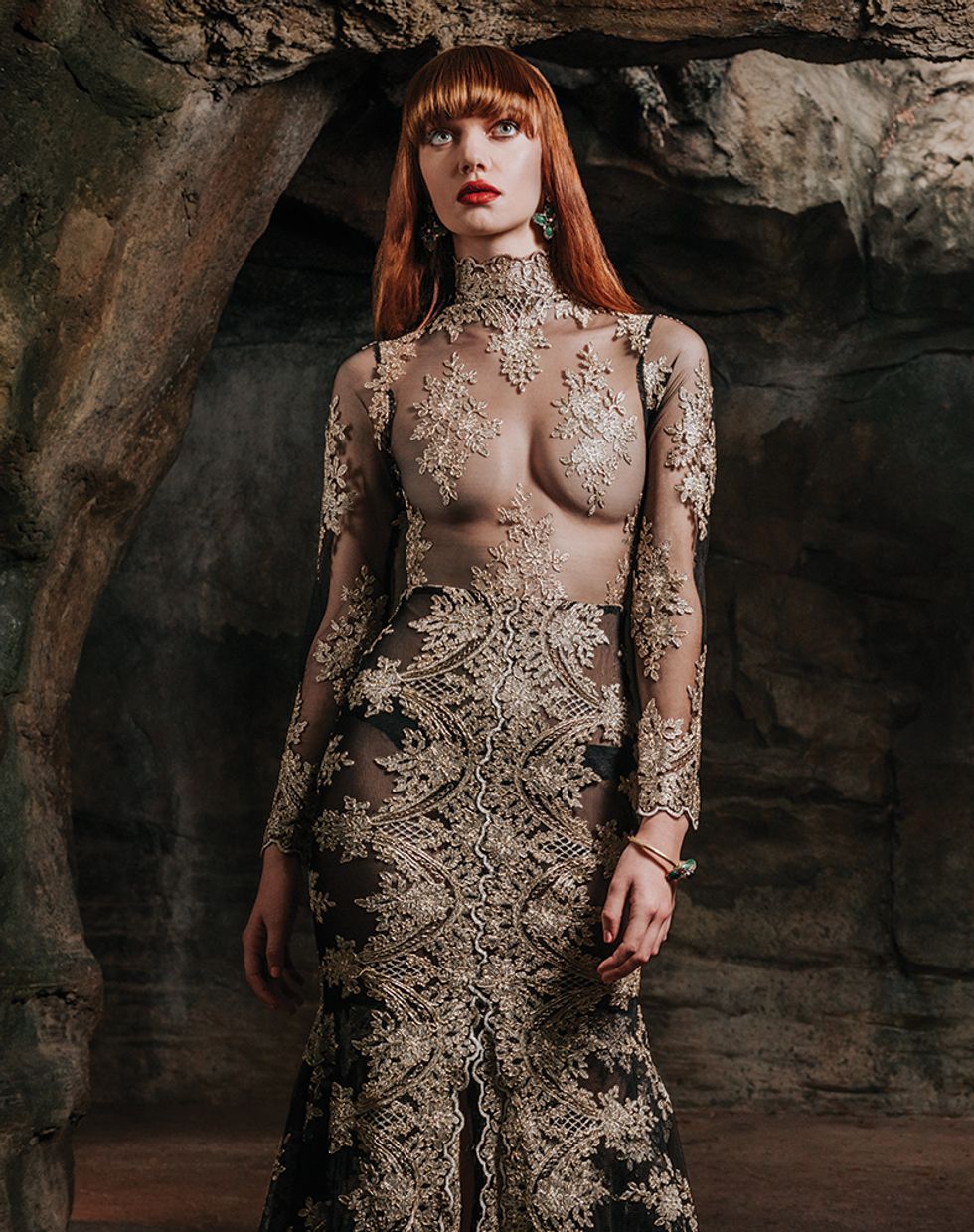 Jo gown, 2015. With jade cross earrings, $24,800, and ruby and diamond bangle, $9,750, both at Tenenbaum Jewelers.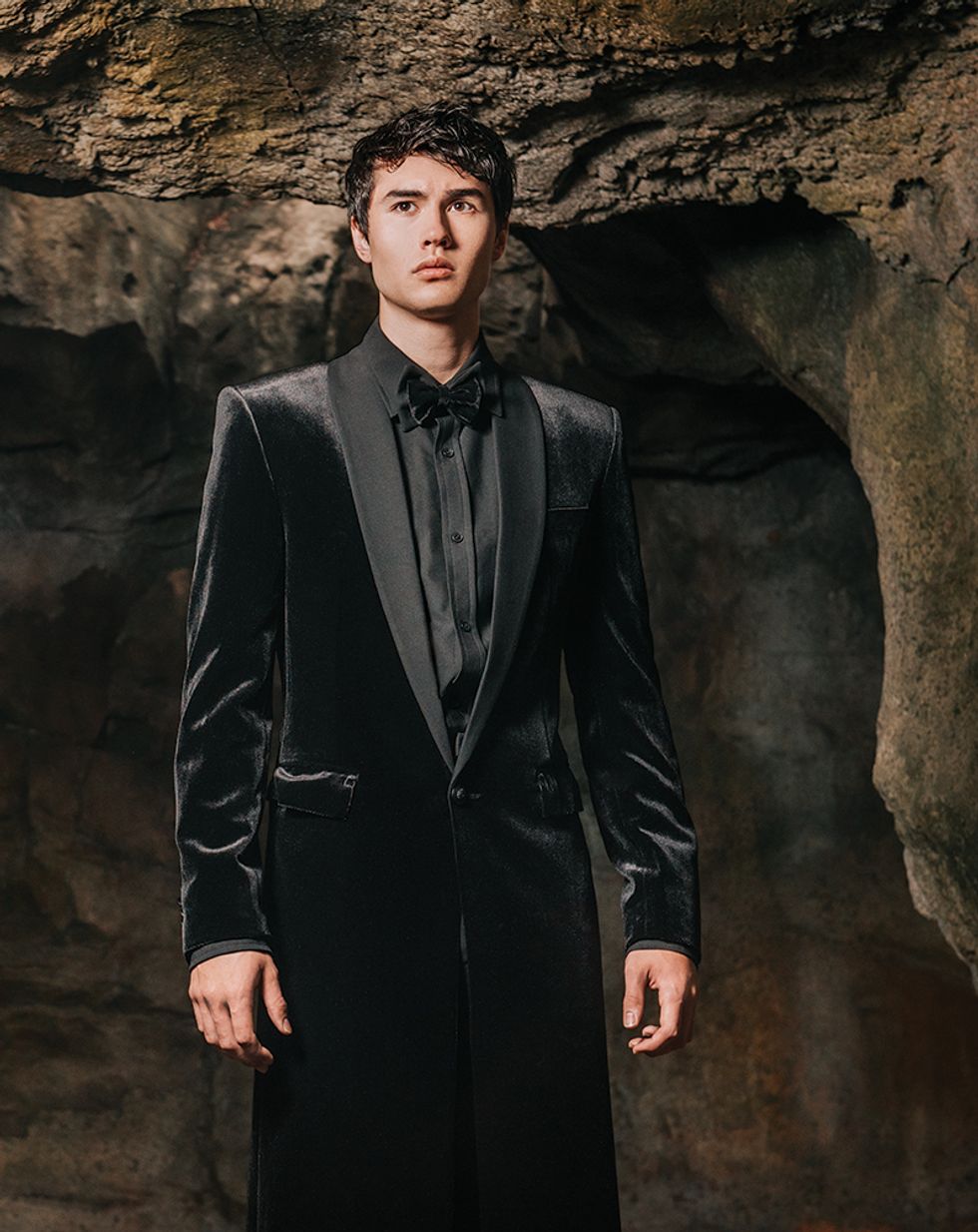 Velvet
suit, $1,850, and button-down shirt, $250, by custom order.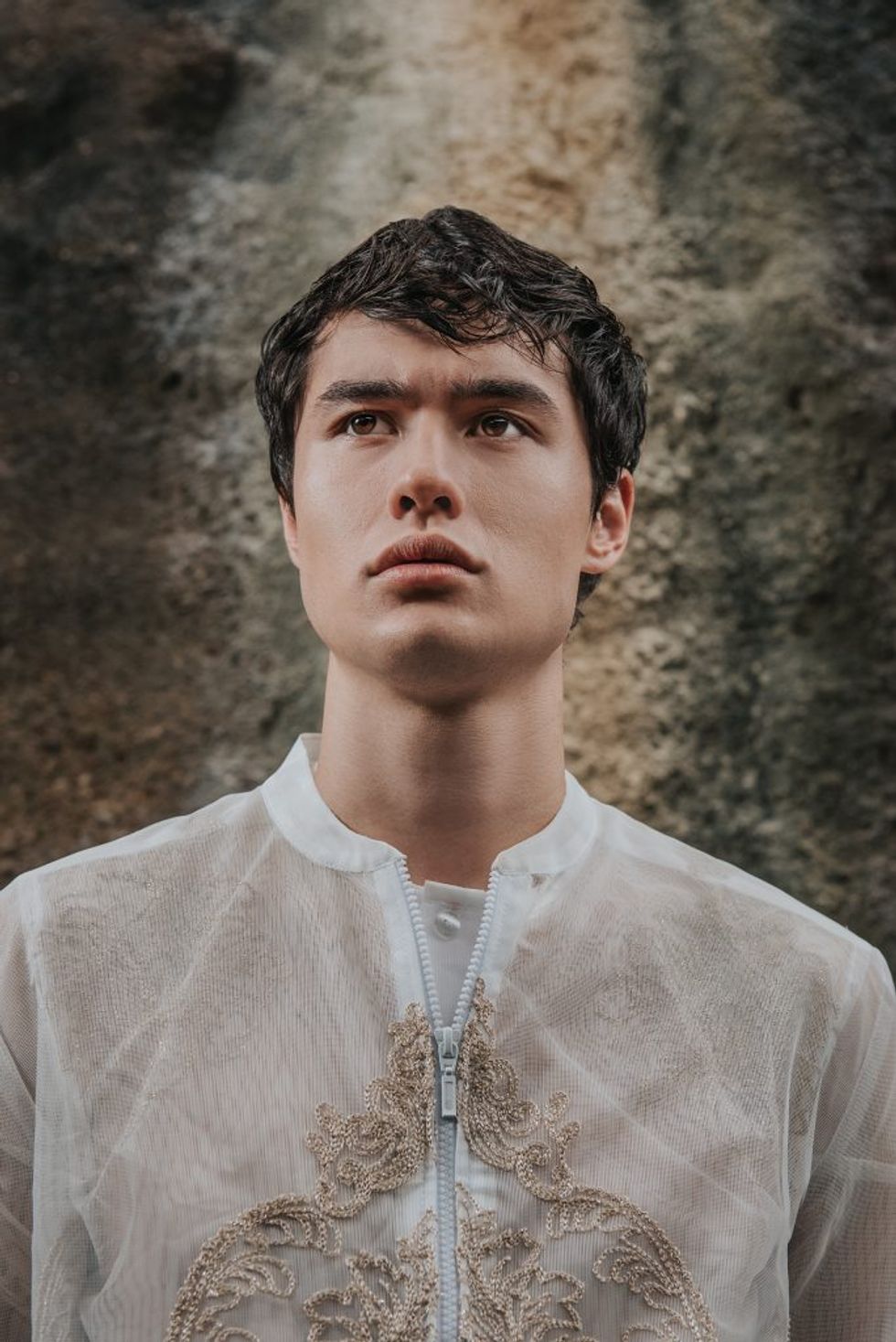 Sheer bomber jacket, $450, and sheer shirt, $150, by custom order.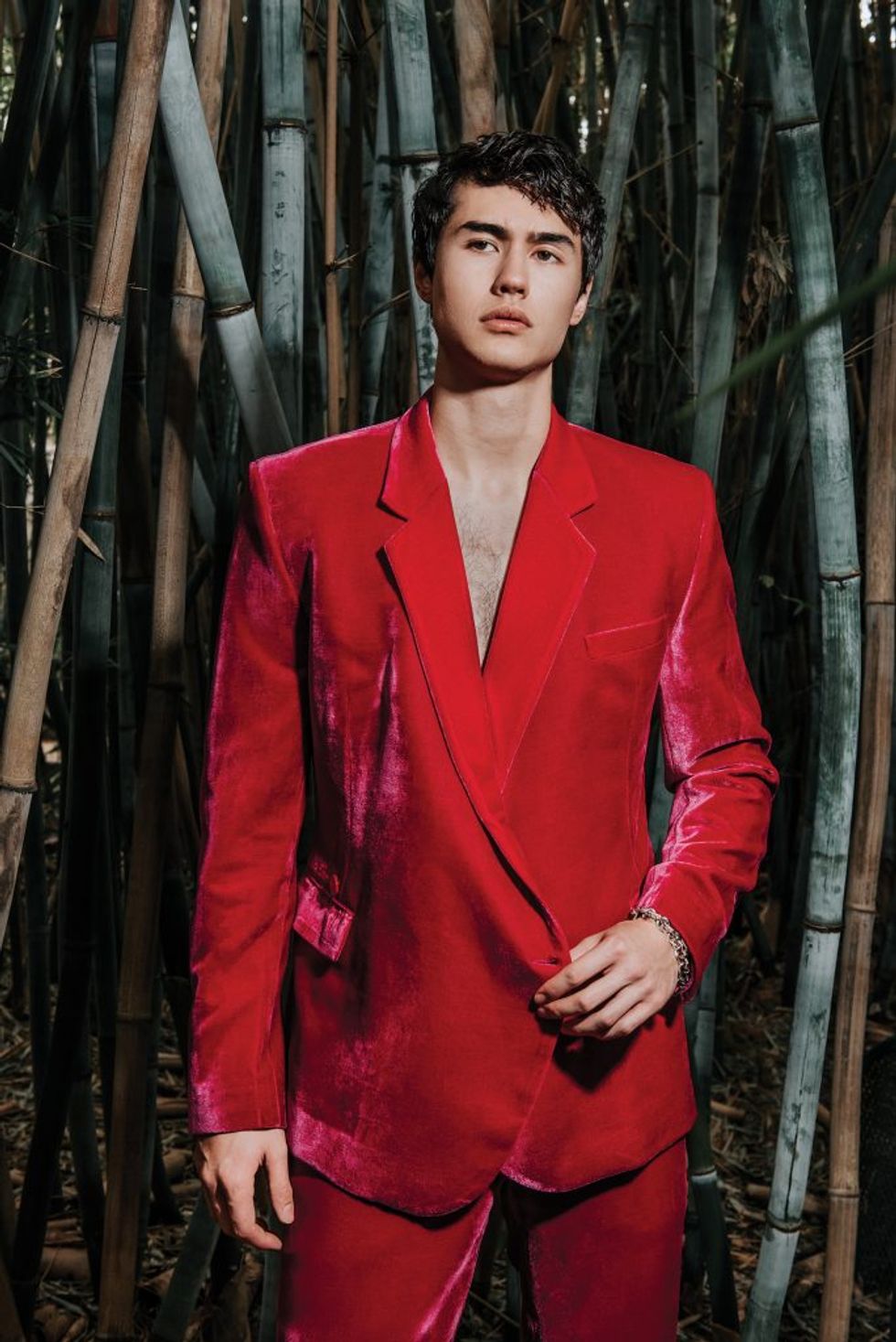 Hot pink velvet double-breasted suit, $1,850,
by custom order. With bracelet, $14,500, at Tenenbaum Jewelers.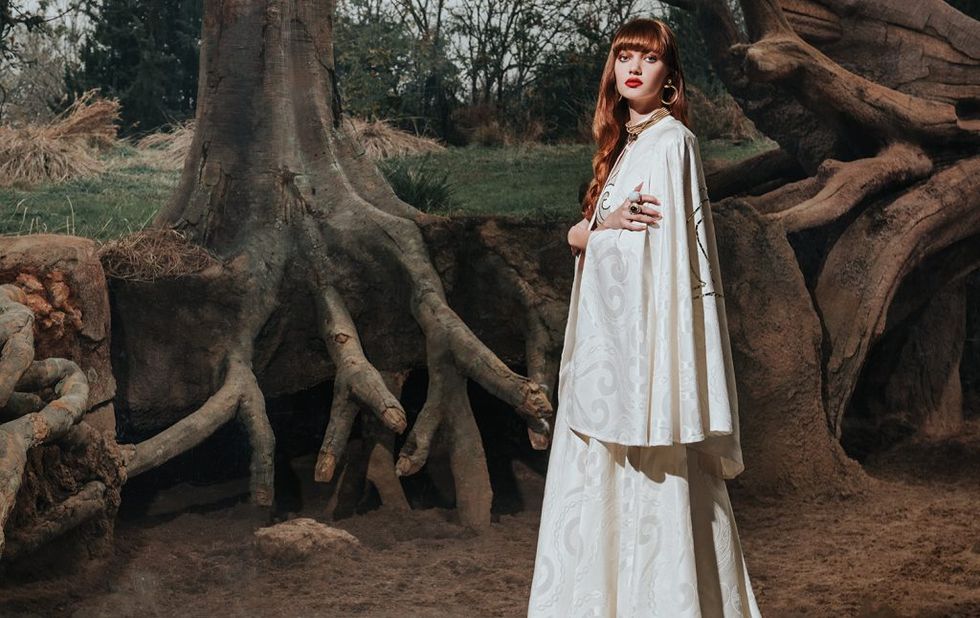 Carmel gown, 2015. With necklace, $15,850, by Cartier, earrings, $5,550, by Paloma Picasso, ring, $29,800, by David Webb, and garnet ring, $8,900, all at Tenenbaum Jewelers.
Style+Culture