Beautiful Mind
At the Houstonian's elegant and tech-savvy Trellis Spa, the future of facials has arrived.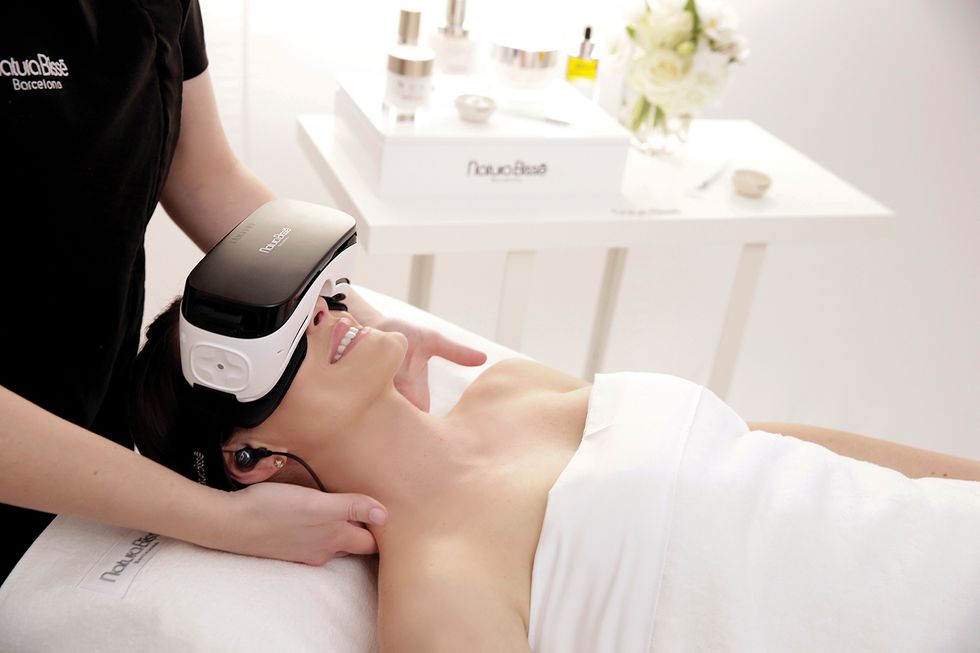 The soothing sights and sounds of a spa day can reclaim a sense of well-being and rejuvenate a cluttered mind, with the help of unplugging from technology and social media. But the oasis-like Trellis Spa at the luxurious Houstonian Hotel & Club actually uses technology — to clients' advantage.
---
The brand-new Natura Bissé Mindful Touch facial, available beginning May 1, promotes a deep state of relaxation of both body and mind by utilizing virtual-reality technology. For the first seven minutes of the treatment, recipients wear goggles — in place of the usual eye mask or face wrap — that take them away to a picturesque destination, "really getting you into a meditative state," says Spa Director Renae Cassum. "The visuals are amazing, and it truly offers an escape."
In addition to the standard relaxing spa music — exotic-sounding, light instrumentals — a soothing voice occasionally fills the room, prompting clients to "keep relaxed," and "keep breathing." After true relaxation and mindfulness has sunk in, the technician proceeds with the rest of the hour-long treatment, which uses a silicone mask to penetrate moisture in the skin, and specific massage techniques to lift and firm the face.
As virtual reality gains in popularity, Trellis' captivating experience combines a traditional spa service with the wave of the future. And while a visit to one of Houston's most serene spa destinations is always a nice retreat, seven minutes behind the goggles may take you away entirely. houstonian.com/thespa
Uncategorized