Ben Berg's Mod American Diner Will Open Later This Year in the Heights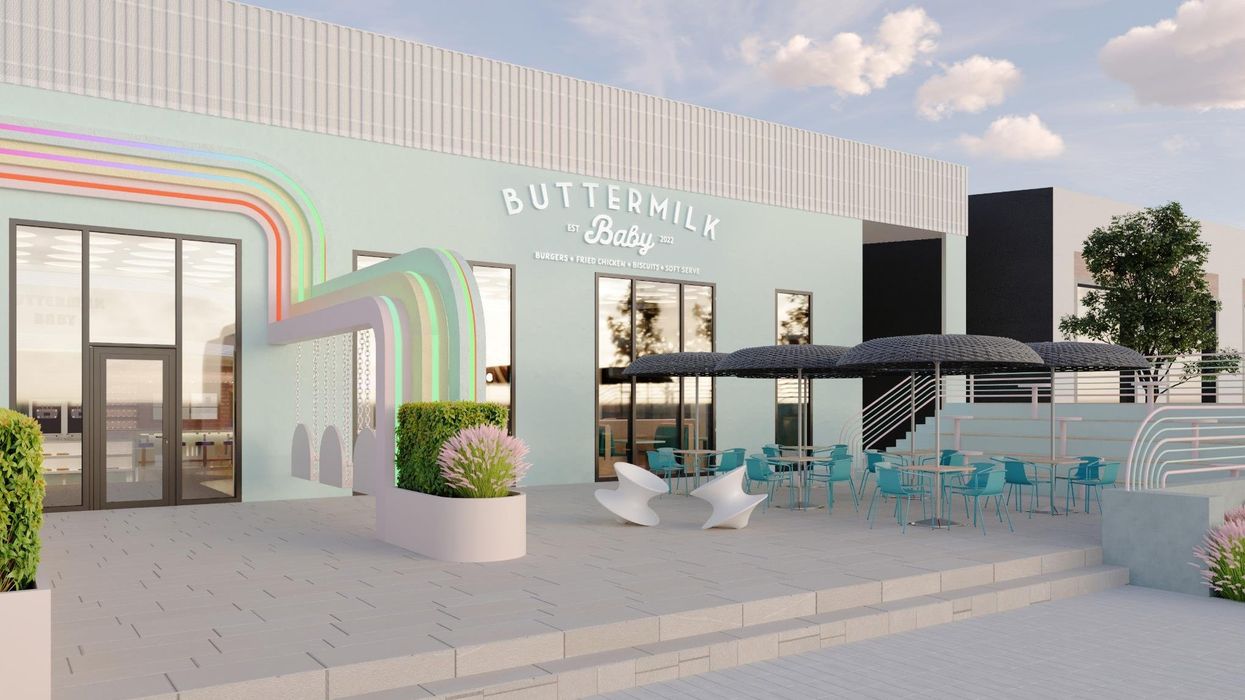 A MOD TAKE on a retro-savvy soda fountain, Ben Berg announced that his Buttermilk Baby restaurant will open this fall in the M-K-T Heights development.
---
Renderings of the all-American diner reveal a minimalistic yet colorful aesthetic, with neon lights and fun furniture dotting a sizable patio. As for the food? Expect Berg's spin on diner food, a la fried chicken, burgers and biscuits, served in a fast-casual setting. "Our goal is to create an experience-driven concept that evokes happy childhood memories for adults and that they can now share with their kids," said Berg, a dad of two, in a statement. "It really will be a treat for Houstonians of all ages."
Speaking of treats, Buttermilk Baby will have a mouthwatering ice-cream bar featuring Carvel soft-serve, milkshakes, sundaes and ice-cream cakes. "Carvel has my favorite soft-serve and is the originator of soft-serve ice cream," continued Berg. "With the brand being from the Northeast, I am happy to bring it to my new home. And everyone should try a Fudgie the Whale Cake at least once in their life!" (Fudgie boasts layers of ice cream, fudge, chunks of cookies and more — we're sold.)
Berg Hospitality Group is also slated to open a pair of brand-new concepts next-door to Berg's original B&B Butchers & Restaurant on Washington in April. At Benny Chows, Berg will, for the first time, explore Chinese cuisine, including dim sum bites and classics like Peking duck, along with a sure-to-be exquisite filet mignon-and-broccoli. Expect Chinese-inspired design elements and, upstairs, a rooftop bar boasting a coveted skyline view. Known as Canopy Social, the third-floor space will have a retractable roof and an indoor-outdoor decor scheme, a la rattan furniture, water features and tons of greenery.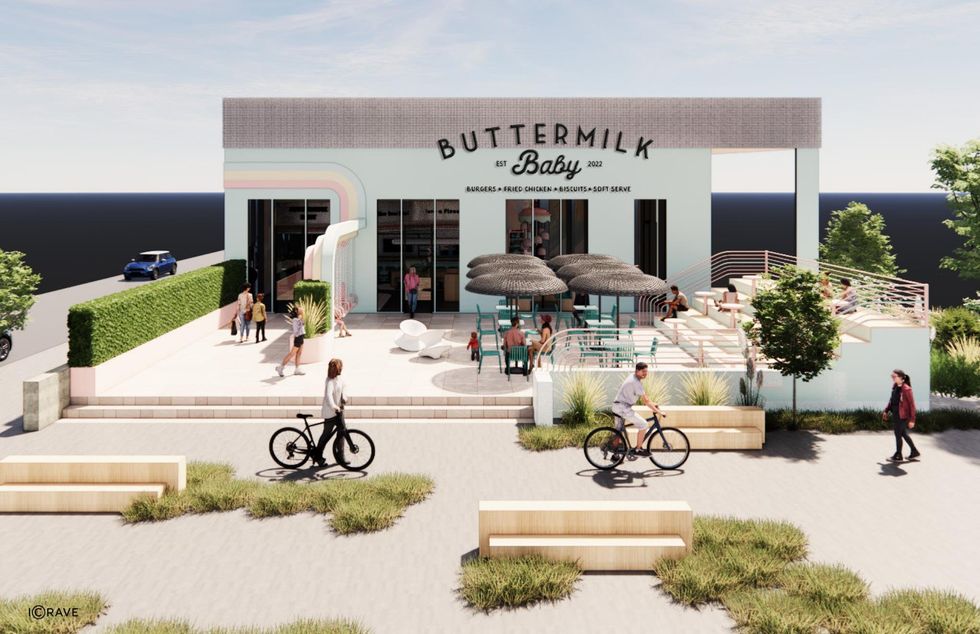 A rendering of the forthcoming Buttermilk Baby at M-K-T
Food