Birds of a Feather at Le Colonial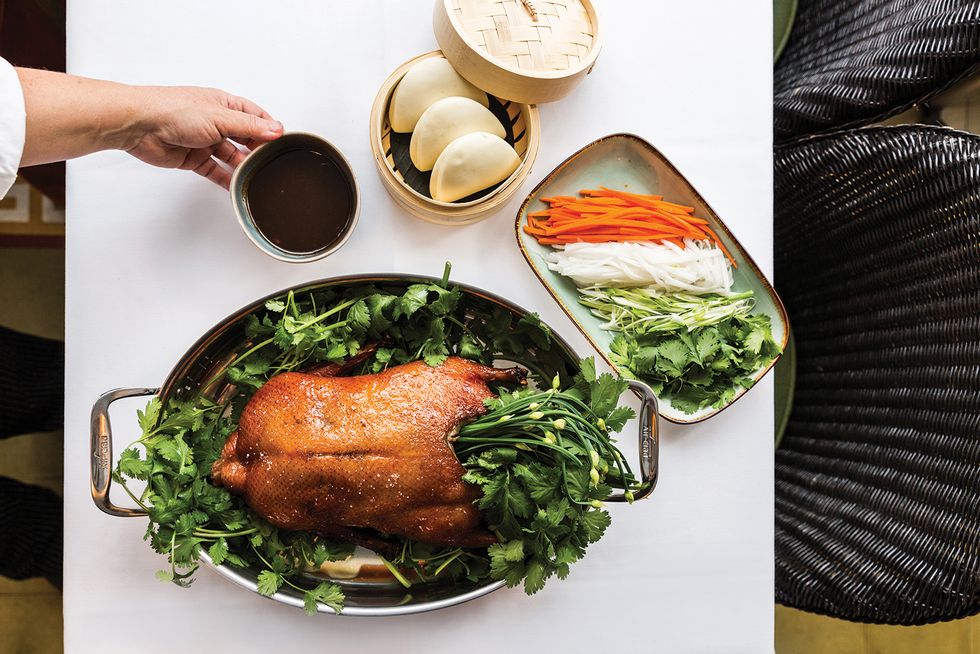 The River Oaks District's sexy-scene-y Le Colonial  (713.629.4444) has welcomed award-winning executive chef Hassan Obaye — formerly with La Table — to its culinary team helmed by Nicole Routhier.
---
The duo has collaborated on the launch of a new menu, which touts items like the coveted Long Island duck with bao, or steamed bread rolls. The dish, which also comes with hoisin sesame sauce and brown sticky rice, requires 48 hours' notice and serves up to four.
And on the lighter side, there's the Goi Bo, or the spicy beef carpaccio salad, drizzled with sweet-chili-and-agave dressing. And the Sup Bi Ngo is a sweet and creamy coconut-squash soup, topped with spiced pumpkin seeds.
Food+Travel