Can't Dine In? Take Out and Take Care!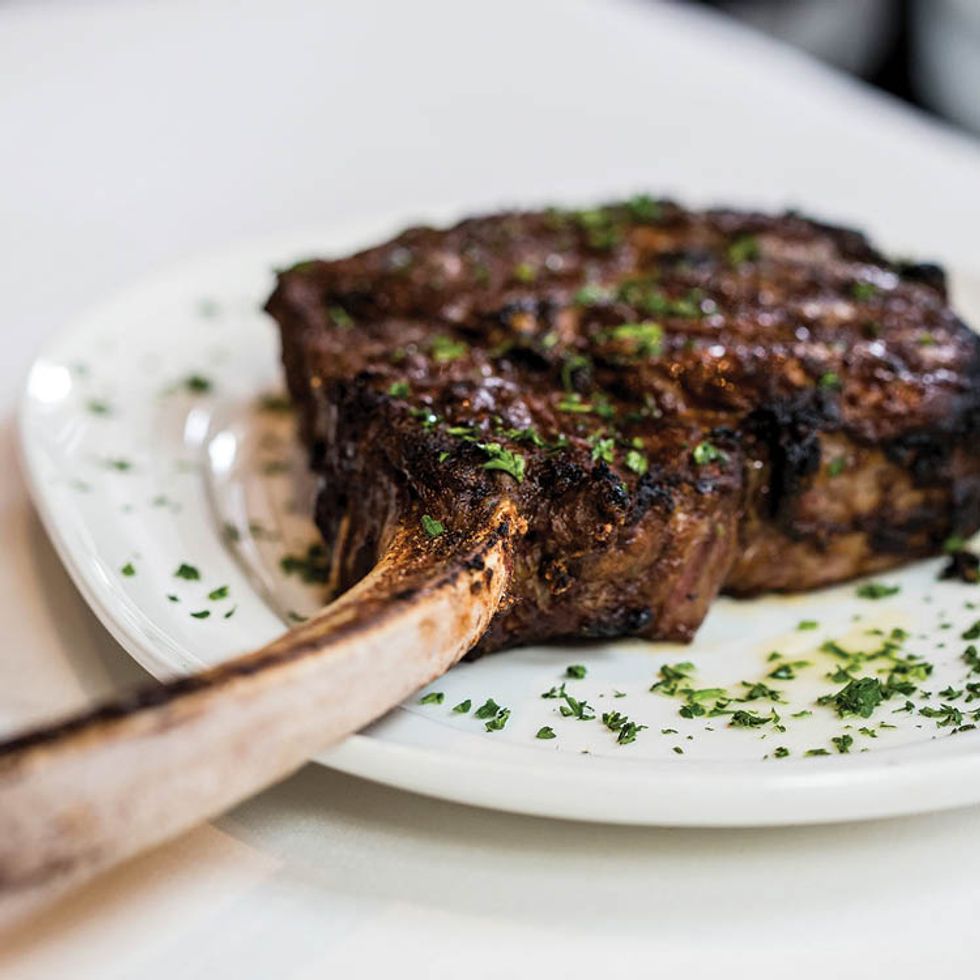 Yesterday marked the beginning of a 15-day mandatory closure for bars, while restaurants are mandated to serve their food via delivery, drive-through and pick-up orders.
---
As restaurants struggle to wrap their menus around what the COVID-19 pandemic will mean for the industry as a whole, several local and national concepts are incentivizing Houstonians to continue to patronize their businesses.
All of the Landry's concepts — including Grotto, La Griglia, Brenner's on the Bayou, Cadillac Bar, Mastro's, Willie G's and others; find the full list here — are offering a 10 percent discount on take-out and delivery orders.
The Berg Hospitality group announced specials at the B&B Butcher Shop: A take-home dinner for two includes two appetizers, an entree for two, three sides and two desserts, all for $135 plus tax. In addition to the regular deli menu, special cuts of meats — including Texas wagyu hamburgers and hot dogs for at-home grilling — are also available. Customers can utilize curbside pickup, DoorDash and Favor; for orders over $100, a B&B manager will personally deliver the order to your door (within a three-mile radius of its Wash Ave location).
On the west side of town, B.B. Italia offers a similar setup: A "family feast," including salad, pasta and cannoli for four people, is available for takeout for just $45, while B.B. Pizza's large pies are buy-one-get-one-free.
All Adair Concepts restaurants have launched new curbside menus with family dinners that feed about five people. The menus are available for order over the phone and online, and include giant portions of shrimp and grits (Eloise Nichols), fajitas or street tacos (Los Tios), pecan-crusted chicken (Adair Kitchen) and filling rice bowls (Bebidas). Betsy's in Evelyn's Park and Skeeters are also offering their greatest hits via curbside pickup and third-party delivery.
In Upper Kirby, Relish Restaurant & Bar proffers rotisserie chickens and buckets of fried chicken for the whole fam, in addition to a selection of dishes from its main menu. And Memorial's still-new Ember & Greens has family meals for four priced at just $44, with free delivery for orders of $25 or more within a three-mile radius.
Field and Tides in the Heights has rolled out a new type of loyalty program: After a diner places a third to-go or delivery order, he or she will receive a $50 gift card for a future dine-in meal. FM Kitchen and Bar tempts diners with 15 percent off take-out orders (online code is FM2020) plus a 20 percent add-on bonus to those purchasing gift cards. Uchi is also handing out $25 gift cards, valid only for dine-in use when restaurants reopen, with each curbside carry-out and delivery order from its new to-go menu. And at Frank's Americana Revival, customers who carry-out will receive a $20 gift card for future use.
Several vendors at Downtown food court Finn Hall are also incentivizing with discounts: Craft Burger is offering 20 percent off; Oddball eats is waving delivery fees on apps and offering 15 percent off with code Quarantine2020.
Eunice has unveiled a new curbside concept dubbed MawMaw's Menu. The limited menu updates daily with a combo of the Gulf Coast cuisine restaurant's signature items and comfort-food classics — think gumbo, red beans and rice, home-style biscuits and more. Check Instagram for today's menu, then call the restaurant or email curbside@eunicerestaurant.com.
Thirsty? Max's Wine Dive and The Tasting Room are offering 50 percent off wine with carry-out orders; entrees are $15 each and come with one or two sides, and a purchase of two entrees gets you a bottle of wine.
Meanwhile, Perry's is also offering curbside pickup with a new three-course menu for $45 per person, and also offers a two-course lunch for $29. And while you're home, why not dine like a king? Tony's is offering free home delivery (for orders of $75 or more) within five miles of its Greenway Plaza location, 11am-8pm.
AT TOP: The tomahawk steak at Mastro's, photo by Kirsten Gilliam
Dispatches