Live Theater Returns — to Your Front Lawn
Lawrence Elizabeth Knox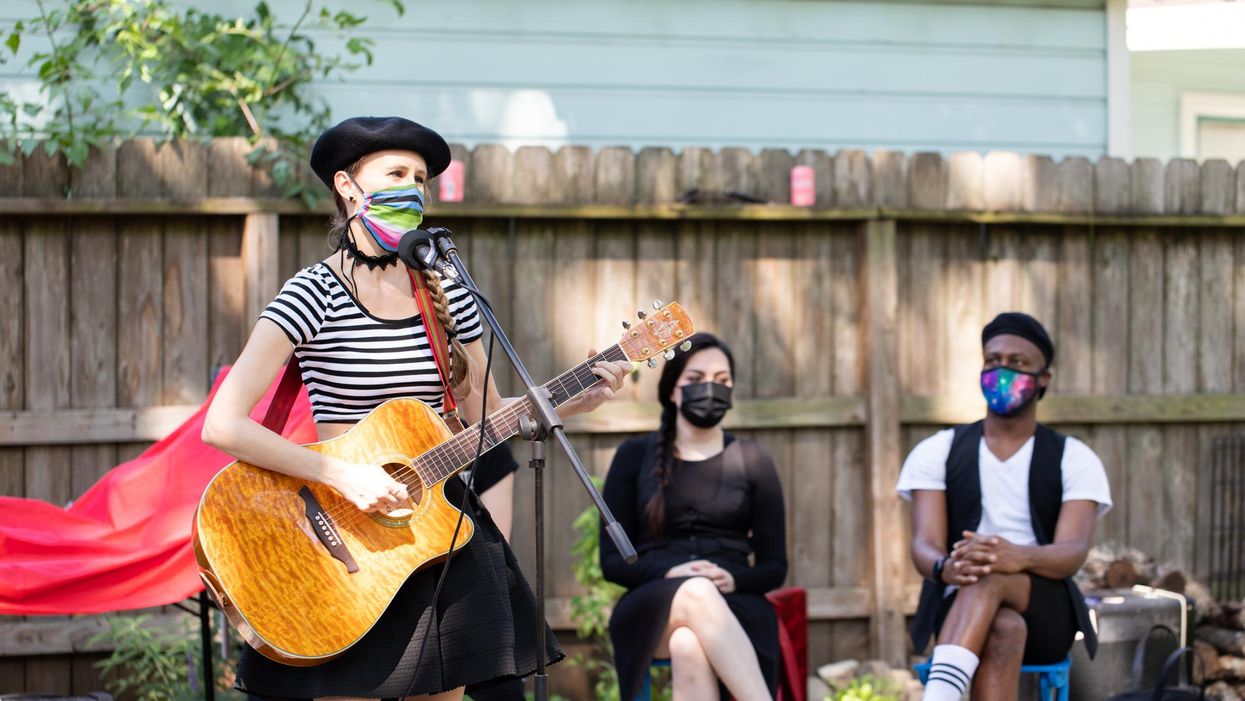 KNOWN FOR PRODUCING edgy and experimental new works, Catastrophic Theatre was, like most theaters around the world, sidelined for its 2020-2021 season. But founders and artistic directors Jason Nodler and Tamarie Cooper dispatched troupes of "fearless thespians" to perform in front lawns all over H-Town last year — and the site-specific "Drama Squad" shows enjoyed a sold-out run in the fall.
---
Now, The Drama Squad returns with all-new material beginning this weekend, through May 9. Performances of original shows by Catastrophic artists — including Afsaneh Aayani, Tabitha Bounds, Greg Cote, Tamarie Cooper, Juan Sebastian Cruz, Bryan Kaplún, Scott Lupton, Mara McGhee, Erin Rodgers, Alli Villines, Muhammad Khaerisman, and Abraham Zeus Zapata — are available to book on Saturdays and Sundays at 1pm and 4pm.
The participating performers have been divided into two teams, and each team produces different content, ranging from puppetry to magic to comedy to dance. Interested parties can book one or both teams; bookings must be made three days in advance, and the location is of the purchaser's choosing, provided it meets a few basic requirements, including a maximum audience size of 10 people.
Catastrophic intends on continuing the site-specific performances for as long as in-person theater remains compromised.
Art + Entertainment