A Dynamic Concoction of International Acts, 'Dance Salad' Festival Returns This Weekend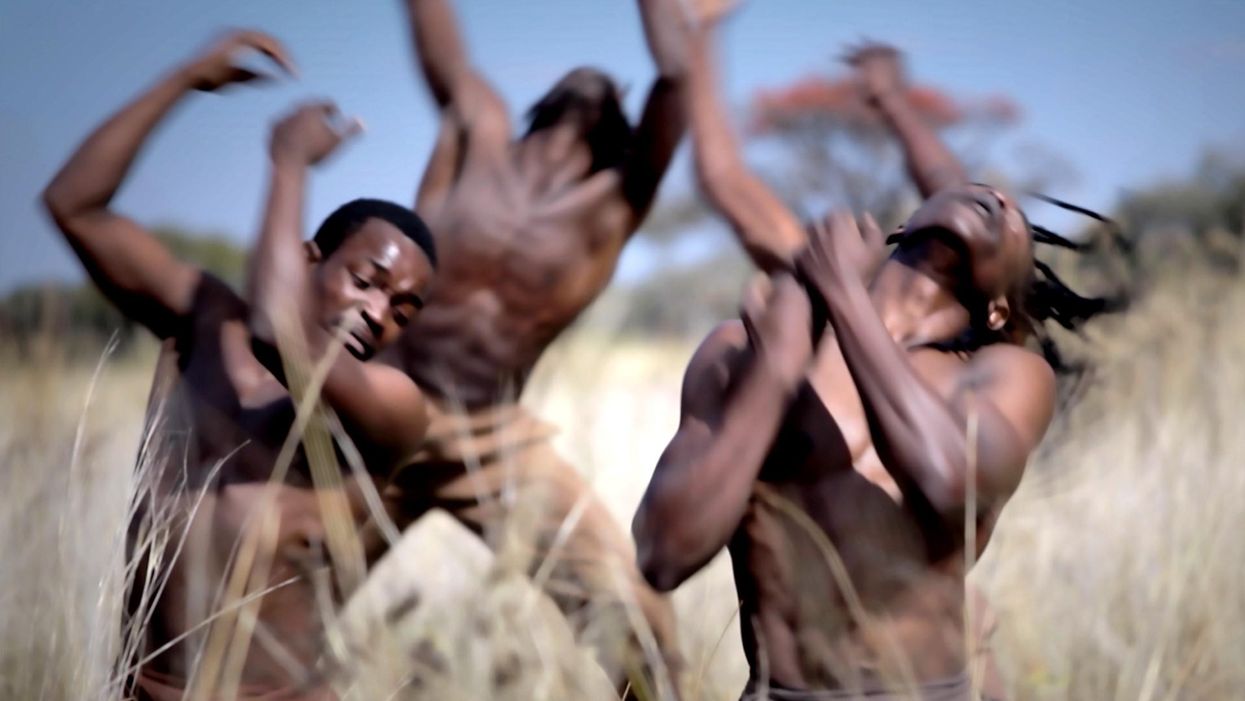 AFTER AN UNFORTUNATE two-year hiatus due to the pandemic, the annual Dance Salad Festival returns to the Wortham, with performances April 14-16 by six different internationally renowned dance companies. The pandemic has been especially brutal for dancers, and now, with the festival just days away, after months of lockdowns and travel bans, Dance Salad founder and artistic director Nancy Henderek is more than ready to exhale. "It's close enough that I now believe it might happen," she says. "I'm so happy!"
---
Now in its 25th year, Dance Salad gives Houstonians the opportunity to check out what's happening globally in the world of dance, with artists from Denmark, London, Germany, France, Belgium and Zimbabwe performing repertoire that blurs the lines between classical ballet and contemporary dance. "I bring in many different choreographers and companies and mix them together on the same stage on the same night," says Henderek, who describes her carefully curated festival as a "salad," in which unique ingredients are combined to produce a delicious meal. "I like to expose people to different kinds of dance," says Henderek. "Dance can be and express so many different things."
Scheduled for all three nights of the festival is a presentation of Dunia Dance Theatre's film and live performance, Making Men. Sierra Leone-born choreographer and Dunia Dance Theatre founder Harold George, who is based in Belgium, created the work with four dancers he met while in Zimbabwe. The dancers also became the subjects of the Making Men film, directed by Antoine Panier.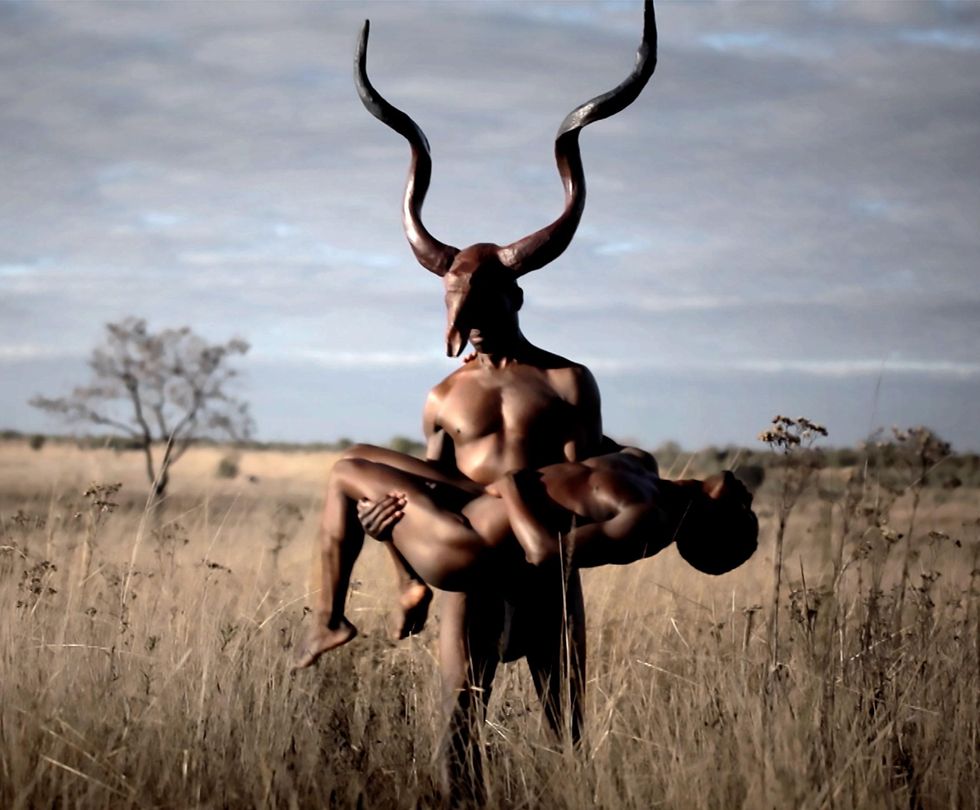 Dunia Dance Company's 'Making Men' (photo by Antoine Panier)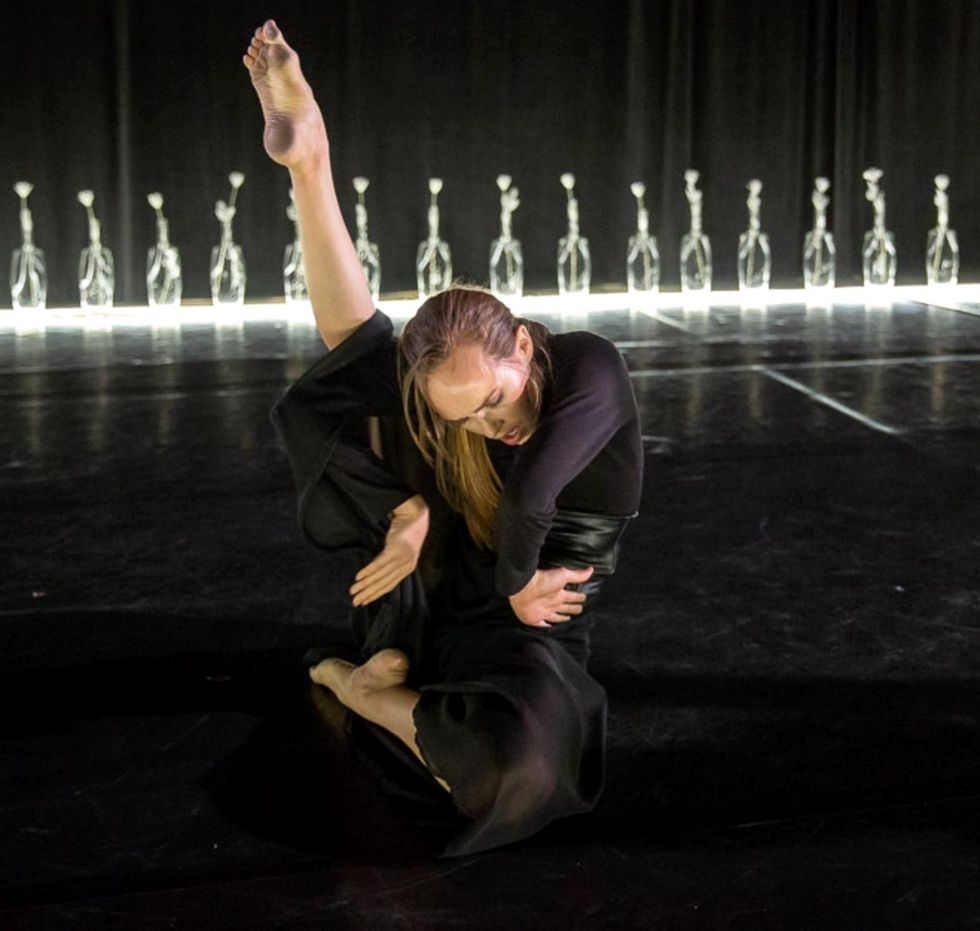 Laboration Art Company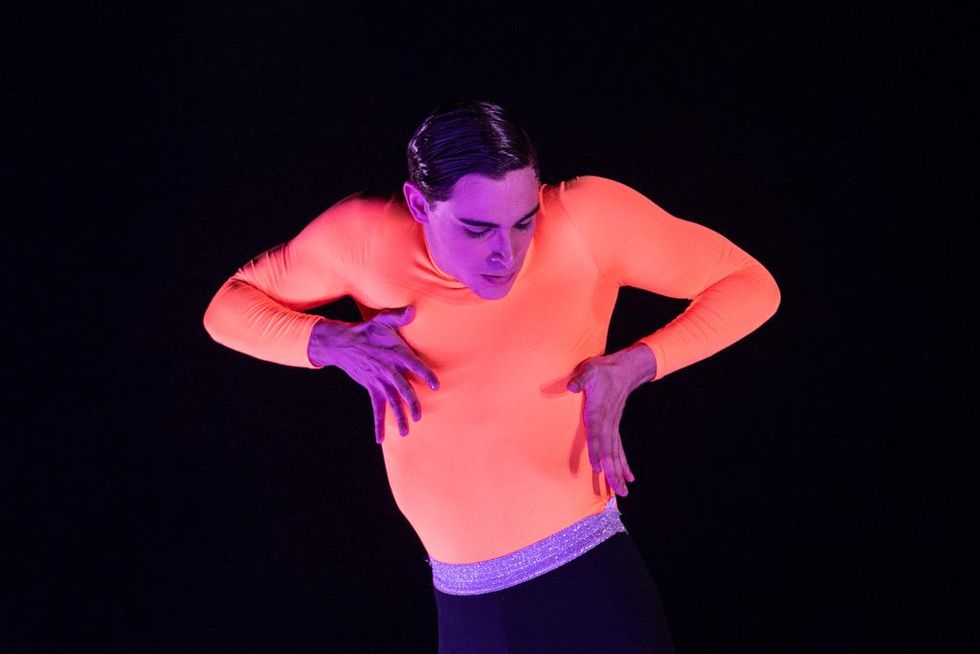 Royal Ballet of Flanders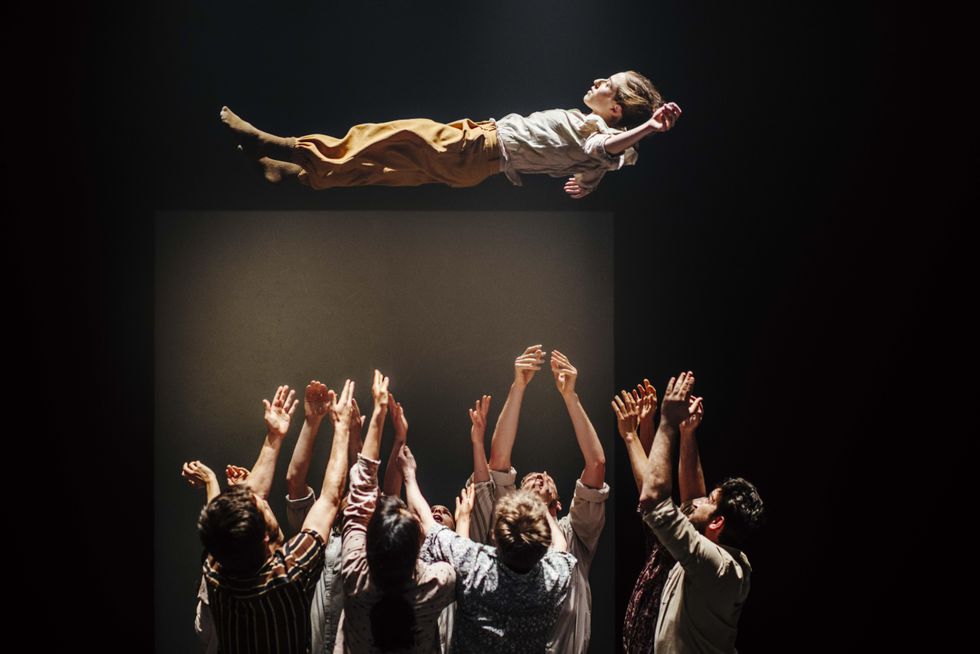 Hofesh Shechter Company's 'Grand Finale' (photo by Rahi Rezvani)
In addition to deconstructing masculine and patriarchal stereotypes through dance, which George ironically refers to as "the least masculine activity I could find," Making Men reveals the African roots of what we might call "white" modernism. George, along with Sebastian Kloborg of the Royal Danish Ballet, will be a guest speaker at the Dance Salad Choreographers Forum at the MFAH on Wednesday, April 13.
Also scheduled for all three nights of the festival is a performance by London-based Hofesh Shechter Company. Featuring eight dancers and five musicians, who perform onstage playing music composed by Schechter for guitar, harmonium, suling (bamboo) flute, Turkish zurna, Egyptian dof drum, viola and cello, Grand Finale draws its inspiration from the sinking of the Titanic, with bold, and at times almost violent ensemble movement and theater that is both exhilarating and terrifying to watch.
For Henderek, who began Dance Salad 25 years ago while living in Belgium, there is a certain creative "juice" choreographers and dancers possess which fuels their passion for and commitment to their art. "But everyone has creative juice in them," says Henderek. "I remember watching and being amazed by somebody making hamburgers in a restaurant. This guy was flipping his hamburgers in such an artistic way to make the most perfect hamburger you could ever want to see in your life. I guess I put that into dance terms, and you can see where it goes!"
Art + Entertainment