Barnstorm Rumbles into MATCH for Two-Week Dance Festival
BEGINNING JUNE 6, after a two-year break from in-person performances imposed by the Covid-19 pandemic, Dance Source Houston's annual Barnstorm Dance Festival returns to MATCH. The festival features a diverse lineup of Houston- and Texas-based dance makers with three programs of 19 live performance works, as well as a new dance-on-film program. All four programs will run twice during the two-week festival, and the weekends include post-show artist talks.
---
Now celebrating its 17th anniversary, the nonprofit organization Dance Source Houston supports choreographers and companies in the Greater Houston area through a wide range of programs and resources. On Saturday, DSH honored its founder, renown lighting designer Christina Giannelli, with SPARK, a special event to help raise funds for the 2022 festival and DSH's 2022-2023 programming. Attendees got to take to the dance floor alongside the "who's who of Houston's Dance community."
Several dancemakers scheduled to perform at Barnstorm Dance Fest have appeared in Houston CityBook, including Nigerian-born choreographer Kemi OG, who will perform "Internal Dialogues," which combines Afro-fusion and contemporary African dance styles to illuminate "the internal world of a black woman." Also on tap is the ubiquitous Adam Castaneda, artistic director of The Pilot Dance Project. For the festival, the company will revisit "Weaving Northside," an ensemble work inspired by the history of Houston's Near Northside. This being Houston, many styles beyond ballet and contemporary dance are represented in the festival, including Argentinean tango from Two To Tango, featuring Mauro Marcone and Jennifer Mabus; hip-hop from Social Movement Contemporary Dance; and Indian classical dance performed by Sadhana and Bhavana Gollapudi.
More information about the festival, including a complete line up the participating dancers, companies and filmmakers, can be found on the Dance Source Houston website.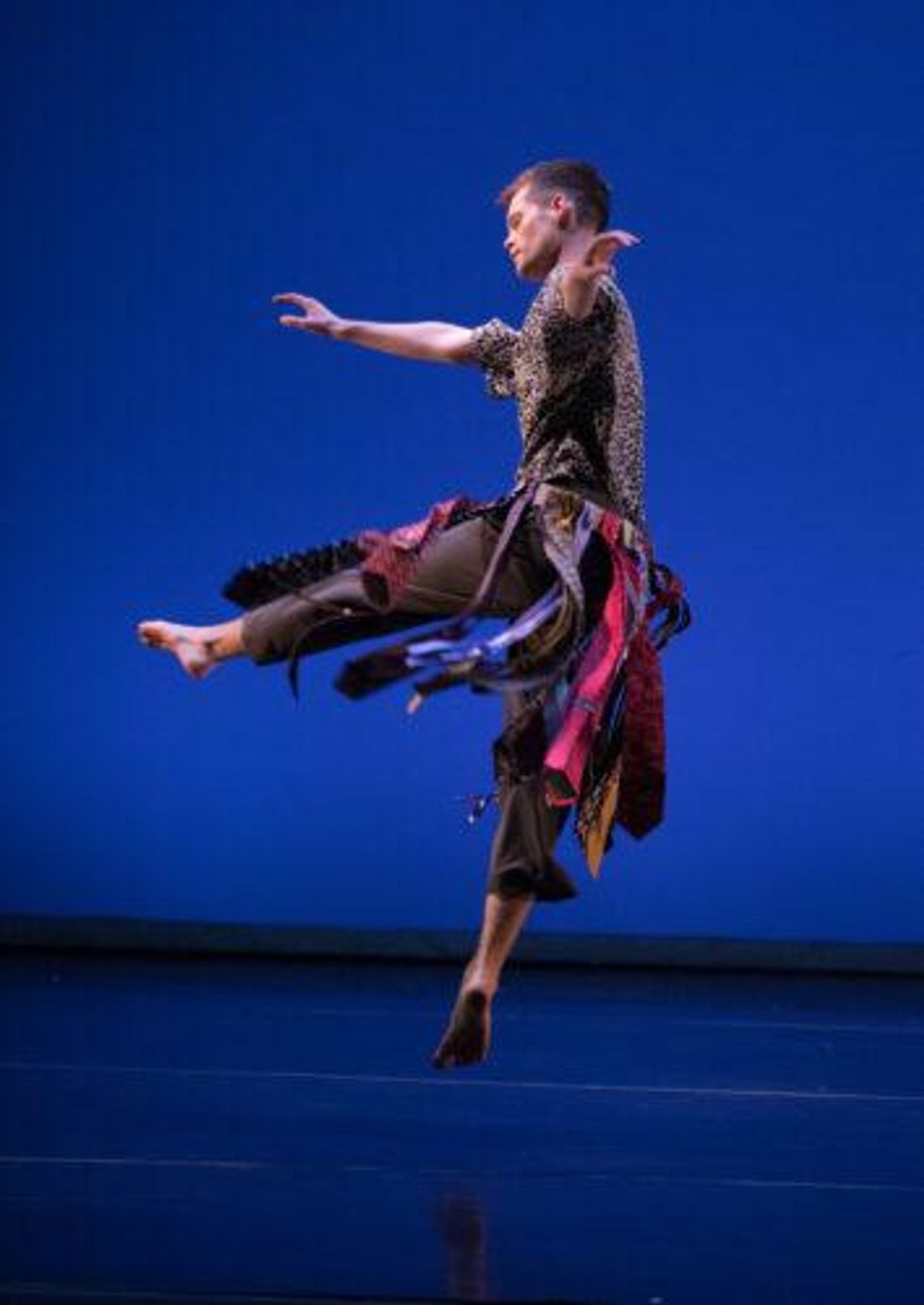 Shaun Keylock (photo by Blaine Truett Covert)
Art + Entertainment