This Weekend: Breakdancing Choreographer — and a Superstar Tween Dance Troupe — Make Moves at MATCH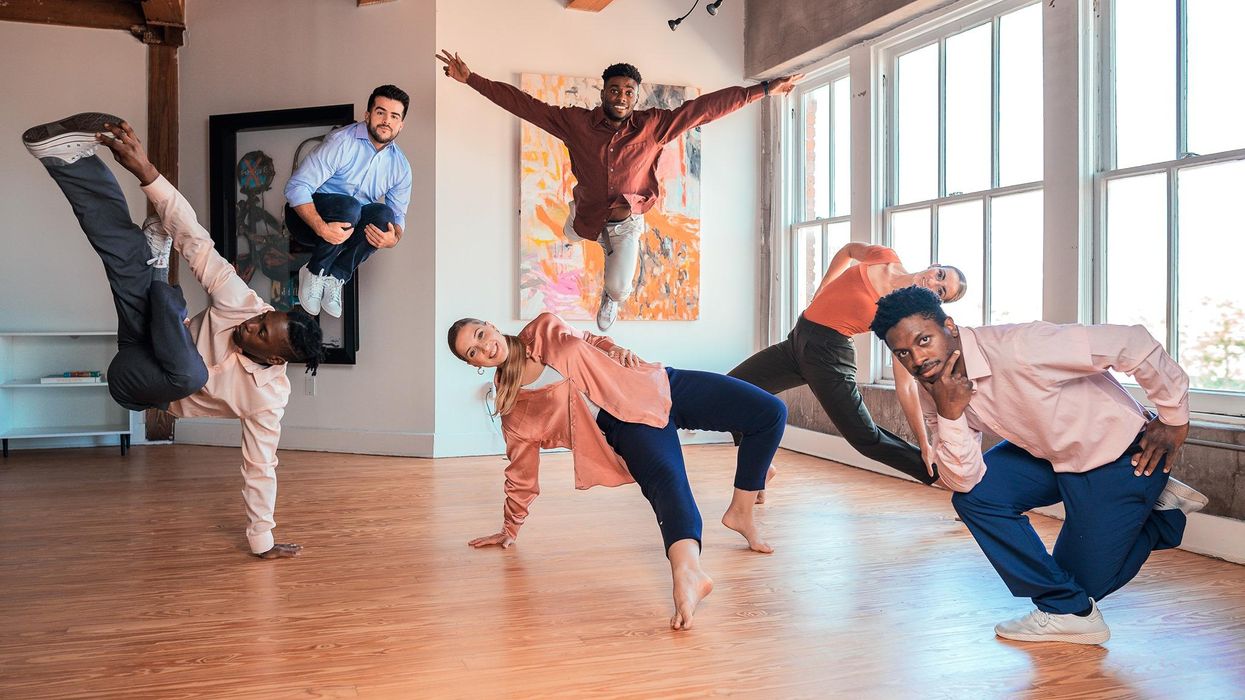 IN 1973, A first-of-its-kind performance by Twyla Tharp Dance with the Joffrey Ballet changed the dance world. Combining contemporary dance, classical ballet, and a then-burgeoning, multi-disciplinary art form called hip-hop, Tharp invited a crew of graffiti artists to spray paint the stage backdrop live while her dancers shimmied and pirouetted to the sunny sounds of The Beach Boys.
---
On Jan. 12-13 at Midtown Arts & Theater Center Houston (MATCH), Mezclada Dance Company presents its own 21st-century take on hip-hop culture, house dance, breakdancing, and salsa in their first public evening-length work, All of the Above. The title is a succinct statement of purpose from a company dedicated to developing and blending existing forms of street, classical, and modern dance to create something new.
"If you ask what dance styles will be involved," says Mezclada's 27-year-old artistic director Joel Aguilera when asked what to expect to see this weekend, "the simple answer is, 'all of it.'" As a Colombian American, Aguilera grew up hearing and experiencing Latin jazz and salsa dancing in its many forms. At Westside High School, he took classes in hip-hop, house dance, and breakdancing (or "breaking") and later earned his BFA in dance at UH. Taking the Spanish word for "mixed" as the name of his company, Aguilera began developing his hybrid style of choreography in 2018, and formally founded Mezclada Dance Company last year.
Though versatile in many styles, Aguilera names breakdancing as his primary focus as a dancer, and feels there is much more to be done with the art form. With that in mind, All of the Above incorporates a performance by guest company NorthBeast, a lively, thoroughly entertaining Houston breakdancing troupe made up of dancers all under the age of 12. "They're very, very talented," says Aguilera. "Hip-hop is all about community, and I wanted to reach out and bring that community into a space that is not super common for hip-hop."
Set to a score of groovin' '70s-era Latin jazz and salsa, with clave patterns guaranteed to keep the feet moving, All of the Above will be performed by Mezclada's diverse core dancers, including Aguilera and his new bride and assistant director Lizzy Aguilera, with Julia Cipriani, Hector Cisneros, Sonia Engman, Sydni Lee, Kenny Louis, Jeffrey Louis, and Elyssa Vega rounding out the cast. Each dancer specializes in a certain style of dance, and in performance, Aguilera expects each person in the audience will see something relatable, and at the same time, see something entirely new.
"Our goal is to find unity within diversity," says Aguilera, "and create an art form that has not yet been made."
Art + Entertainment