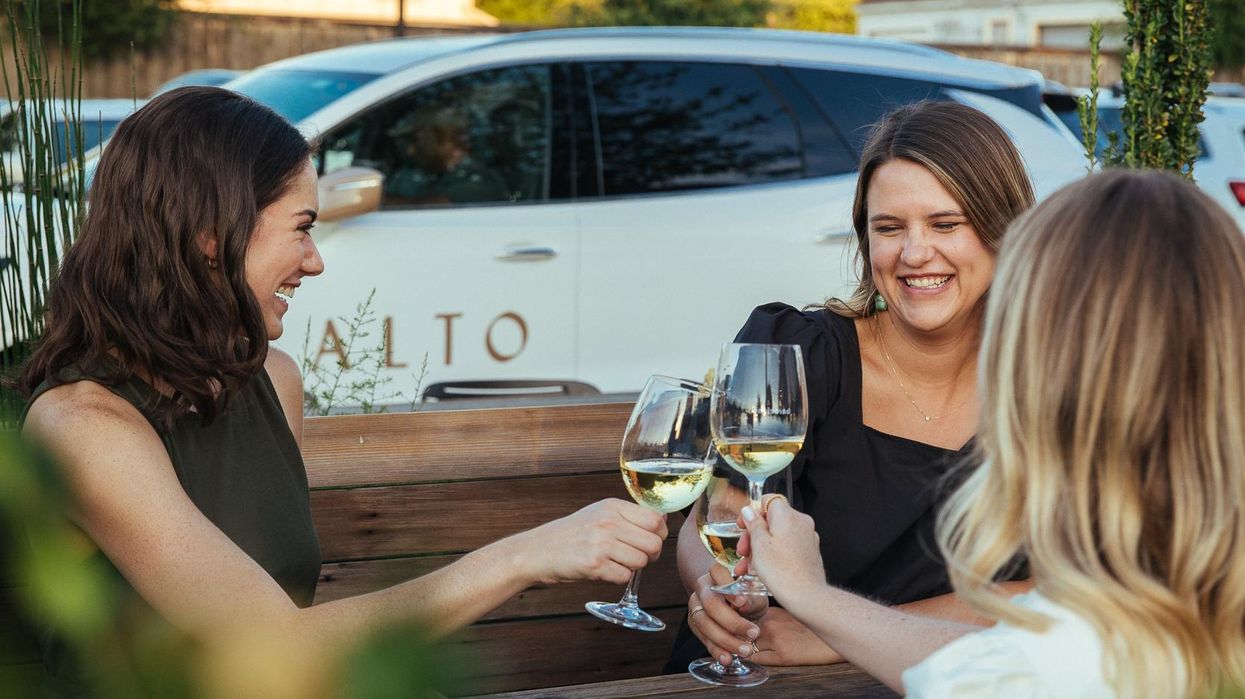 HOUSTON FOODIES ARE out this month, and those in the know are getting from restaurant to restaurant in the rideshare service that has taken the industry by a storm.
Alto started driving in Houston in late 2020, and it has quickly become a favorite way to get around. The experience is unparalleled. Think luxury SUVs with leather captain chairs, thoughtful amenities like complimentary water and umbrellas, and even curated playlists to choose from in the Alto app. Those who have ridden know that Alto is more than a ride from point A to B, but a journey to be enjoyed — because the recap of every dish on the ride home should be just as good as the dinner.
Community is at the heart of Alto. Rather than hiring independent contractors, Alto has hired W-2 employee drivers who are trained and supported by a local Houston team. The service also offers a Membership that unlocks Alto benefits as well as unique offers from Houston partners. Those who join Alto's exclusive Membership gain full access to the Alto fleet during the busiest "Members Only" hours, savings on every ride, and Alto's prescheduling feature for booking rides in advance (Pro tip: Lock in your ride when you lock in your dinner reservation!). Join a community of adventurous, in-the-know Houstonians, at only $12.95 a month.
Alto shared the top pick-up and drop-offs that make up their Members most recommended spots — and also happen to be celebrating Houston Restaurant Week! — so you can plan the perfect night out.
Trattoria Sofia A top drop-off among Alto Members, we recommend Trattoria Sofia for authentic Italian with the perfect atmosphere.
The Annie Cafe Another frequent destination, The Annie Cafe and Bar serves classics, totally reimagined.
MAD Houston A spot as innovative as your Alto. Book a ride to MAD for a night of tapas with a twist that are sure to be a new adventure.
Ouzo Bay The Alto team's go-to modern Mediterranean spot for a perfect night out.
B&B Butchers and Restaurant This upscale steakhouse and traditional butcher shop is a classic Alto favorite.
FLORA A must try this month — FLORA is a culinary journey through the small towns of Mexico with a Texas touch.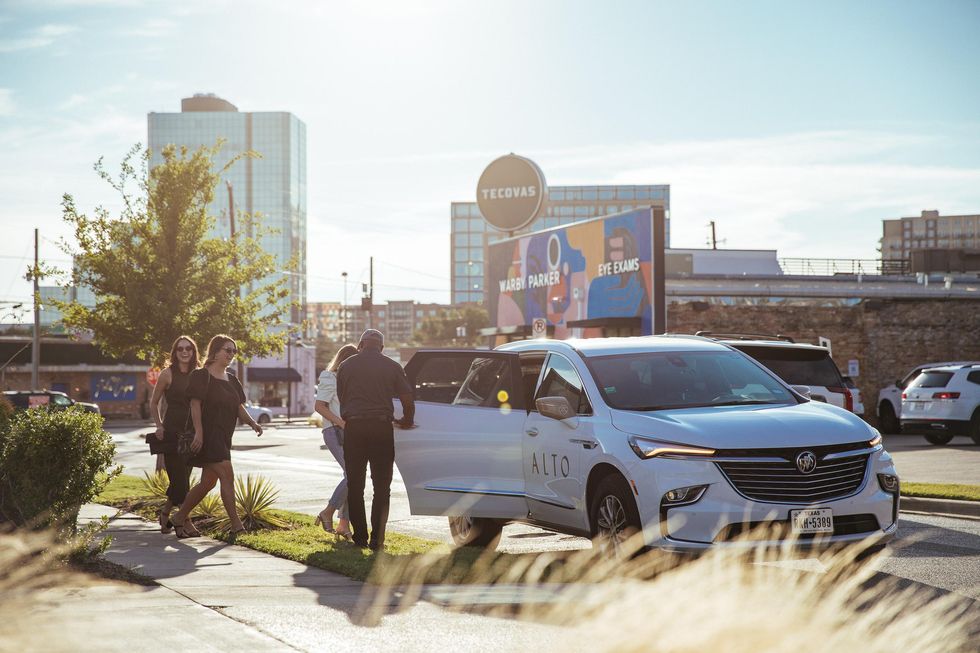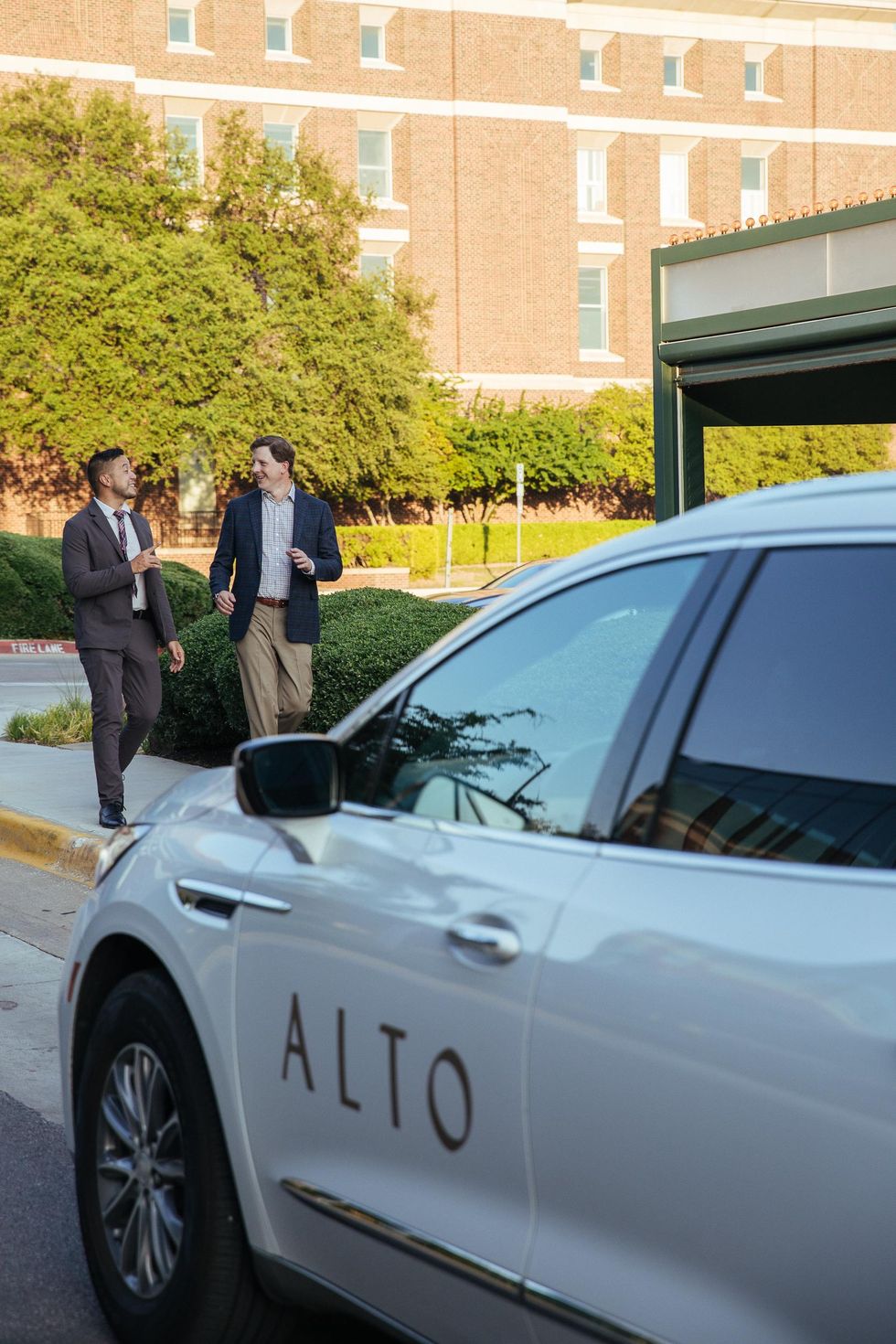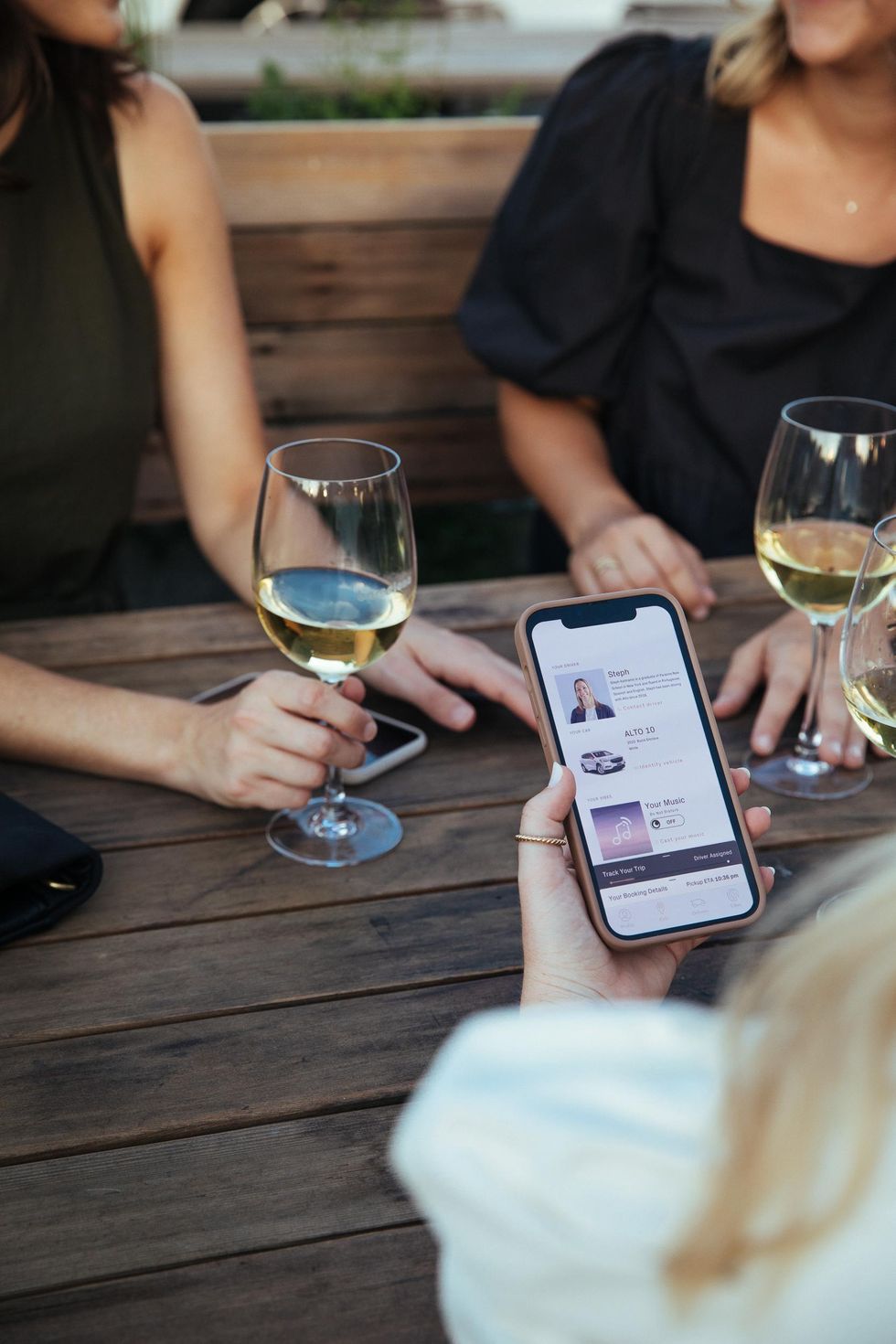 HOUSTON HAS A few favorite playgrounds — the Texas Hill Country, Aspen, Cabo. But none are more beloved than the sultry, always just a bit scandalous Big Easy, whose towering new Four Seasons has been described as a must-hit by H-Town's travel-savviest. It's the perfect place to stage CityBook's annual Sexy Issue fashion shoot highlighting swimwear, lingerie and other racy little numbers right off the runway from Gucci, Versace and much more, oui?
Carved from the historic mid-century skyscraper formerly home to World Trade Center New Orleans, the Four Seasons and Private Residences New Orleans underwent a $450 million renovation and has reopened where Canal Street meets Old Man River. Just steps from the French Quarter and across the way from the Harrah's casino complex now being expanded and redeveloped by Caesar's, the hotel is a sparkling, bustling showplace of marble columns and Dom Perignon toasts under a mammoth crystal-dripping lobby chandelier — with a sleek cabana-happy pool deck overlooking the river and touting a delightful herbed frosé. Nobody's had so much fun on the Mississippi since Huck Finn.
Unique details abound, from the speakers pumping jazzy rock tunes underwater in the pool and the spa's citrus-scented massage inspired by Sazerac cocktails, to the fabulous Miss River restaurant's signature chicken that's buttermilk-marinaded and fried whole. Miss River's chef Alon Shaya, by the way, is only one of the James Beard-winning chefs under roof; Donald Link presents Chemin à la Mer on floor five, where you can nibble foie gras while watching paddle boats go by.
But, then again, you may never leave your beautiful room, especially if you're lucky enough to stay in the corner Presidential Suite, which has, among other well considered luxuries, a team shower of Carrera marble and lots of peekaboo glass. Now that's sexy.
Photography by Jhane Hoang
Styling by Todd Ramos
Art Direction by Patrick Magee
Hair and Makeup by Edward Sanchez
Models: Joao Diniz, Luke Keogh, Ally Rosinsky and Marion Sealy
Styling Assistance by Aldyn Gremillion
Shot on Location at Four Seasons Hotel and Private Residences New Orleans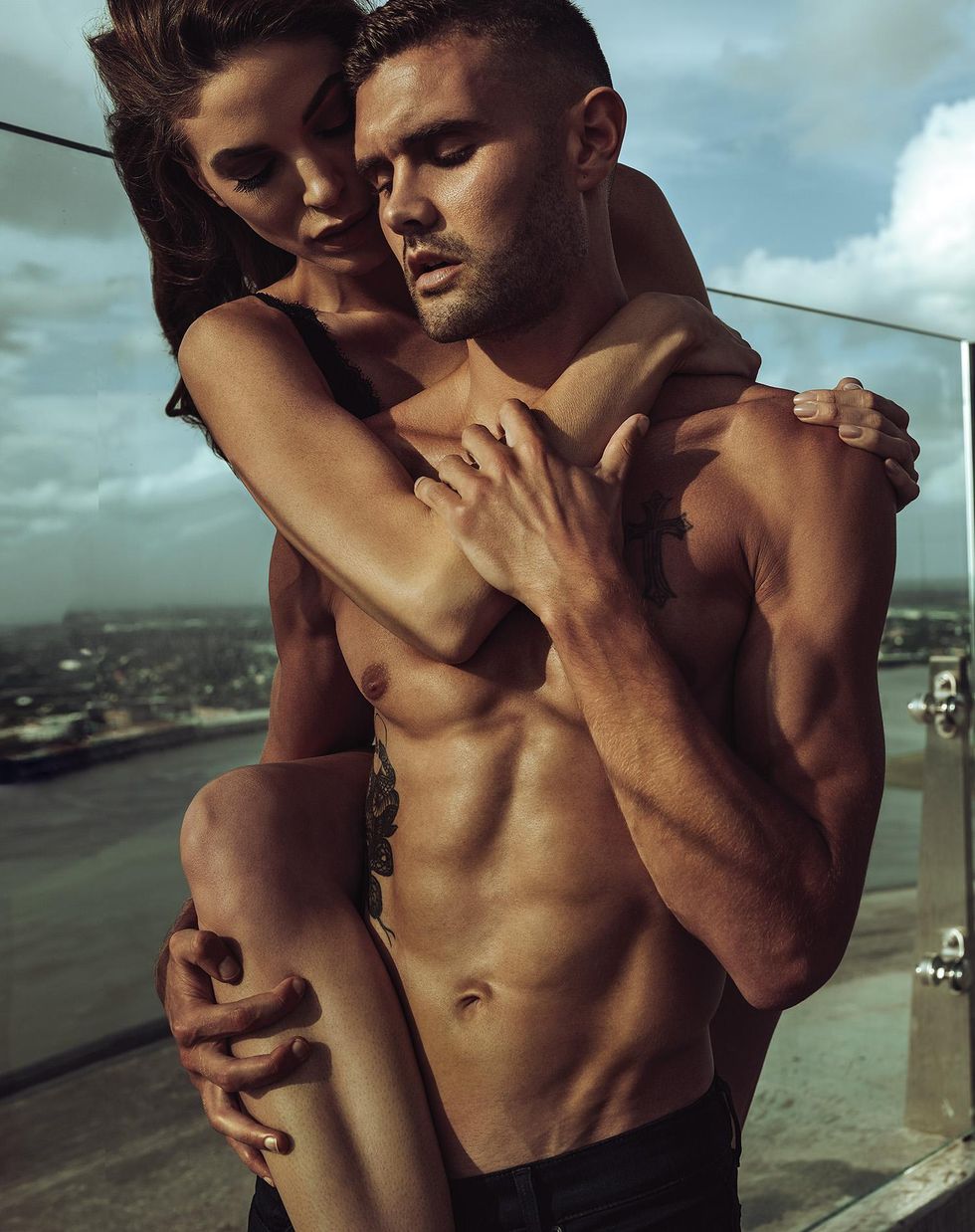 On Luke: Jeans, $189, by Seven for all Mankind at Neiman Marcus. On Marion: Negligée, $40, by Simone Perele at Neiman Marcus.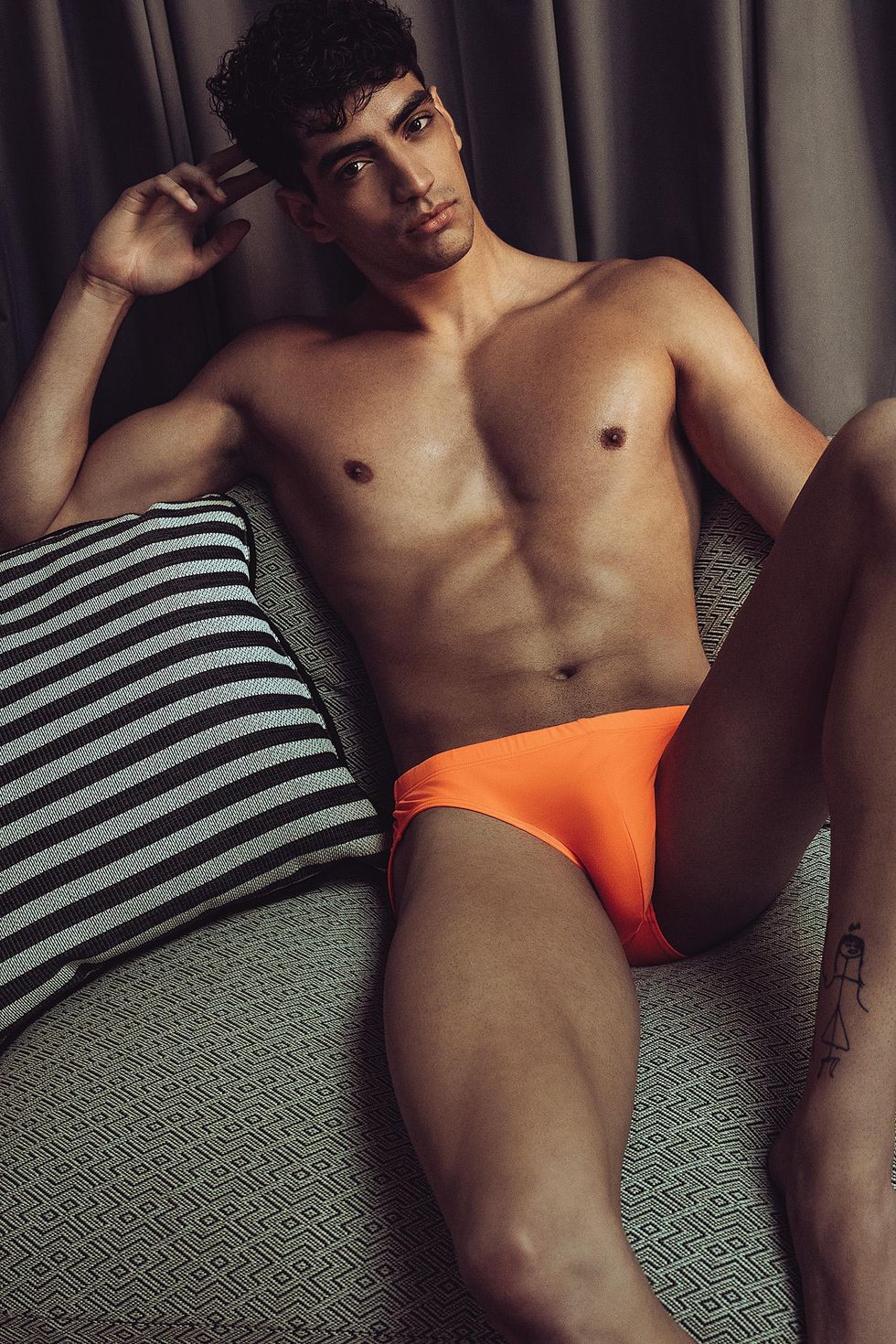 On Joao: Orange speedo, $19, by Aimpact on Amazon.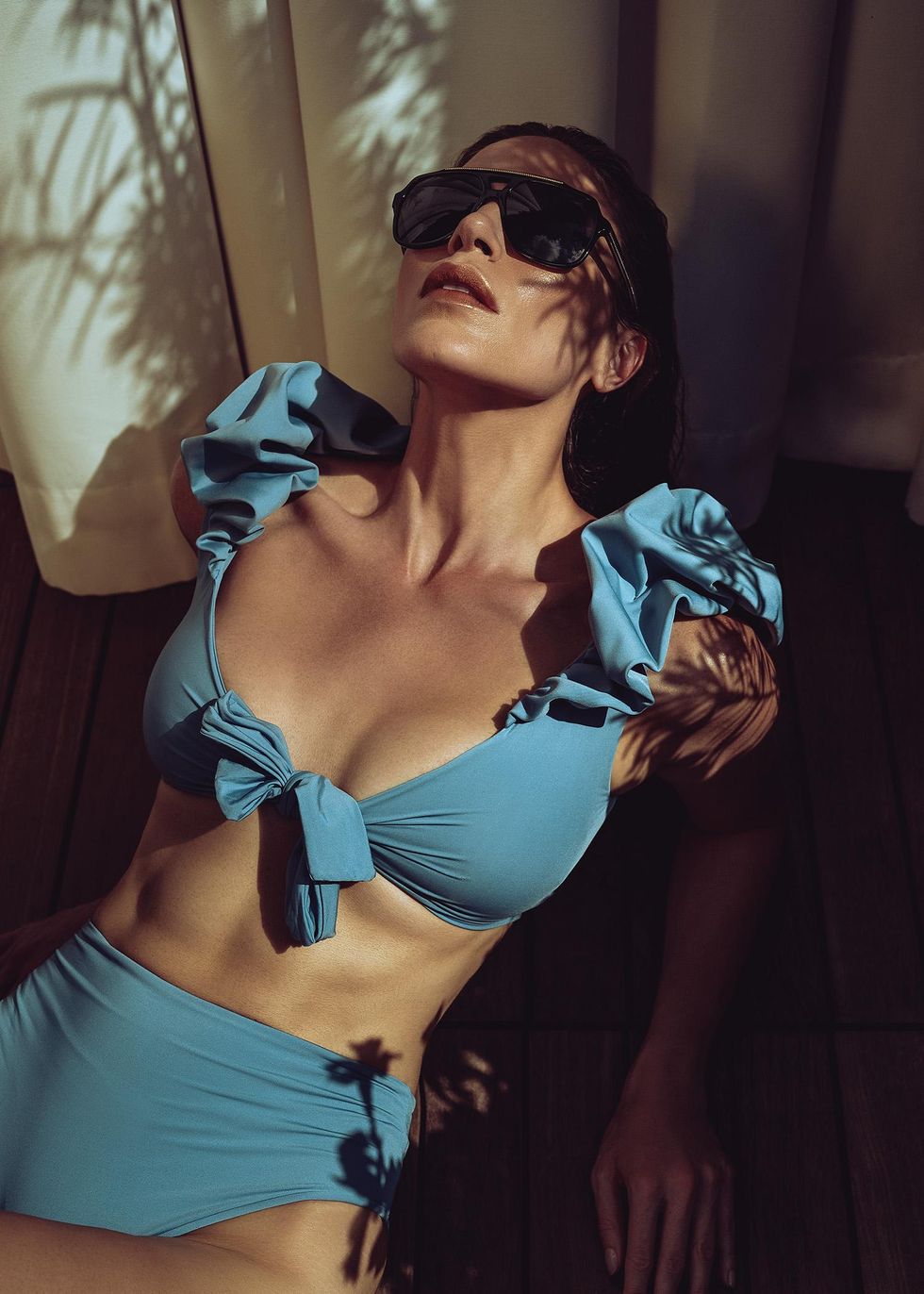 On Marion: Swimsuit, $330, by Maygel Coronel, and sunglasses, both at Tootsies.
On Marion and Joao: Custom swimwear by Cesar Galindo.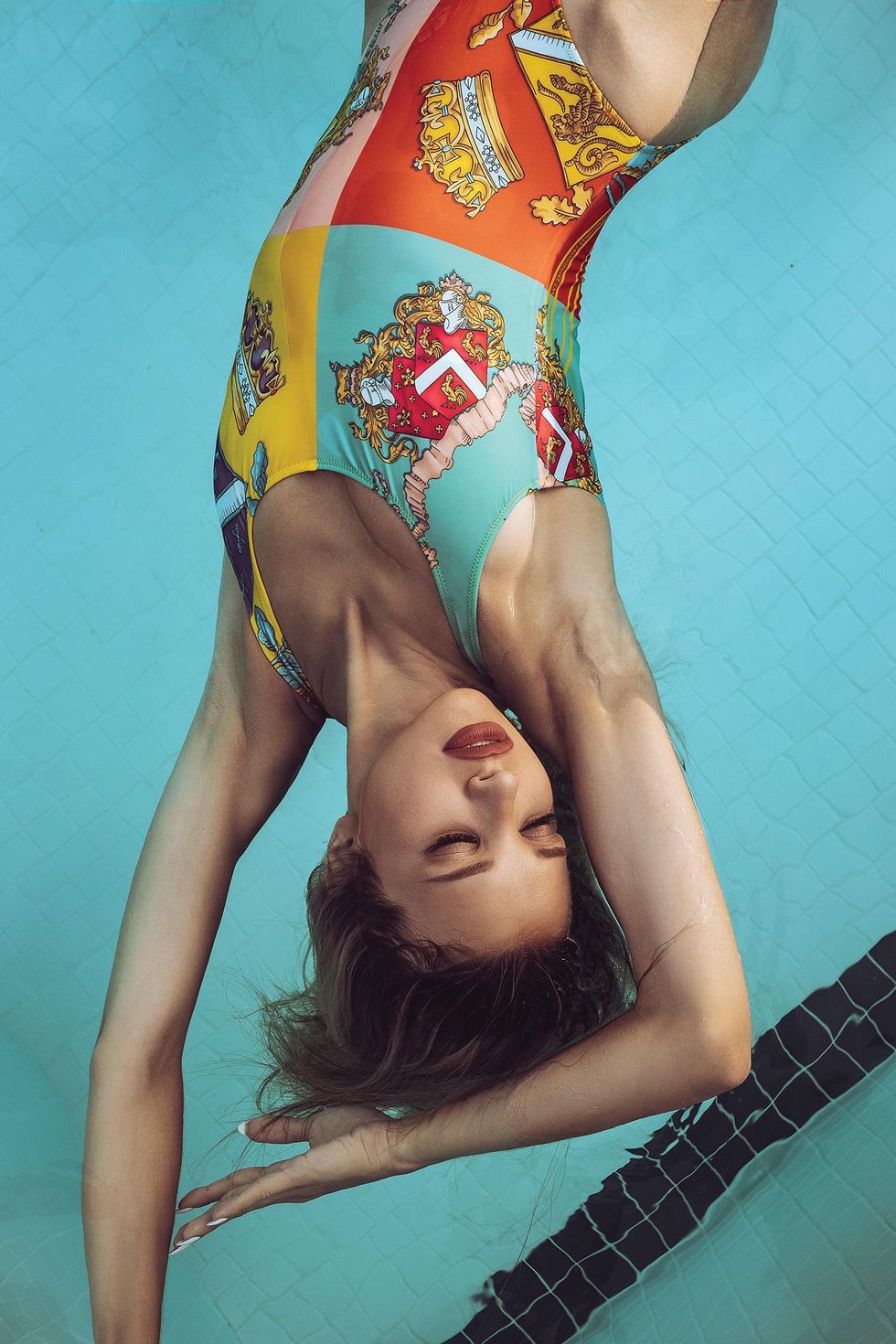 On Ally: One-piece swimsuit by Versace.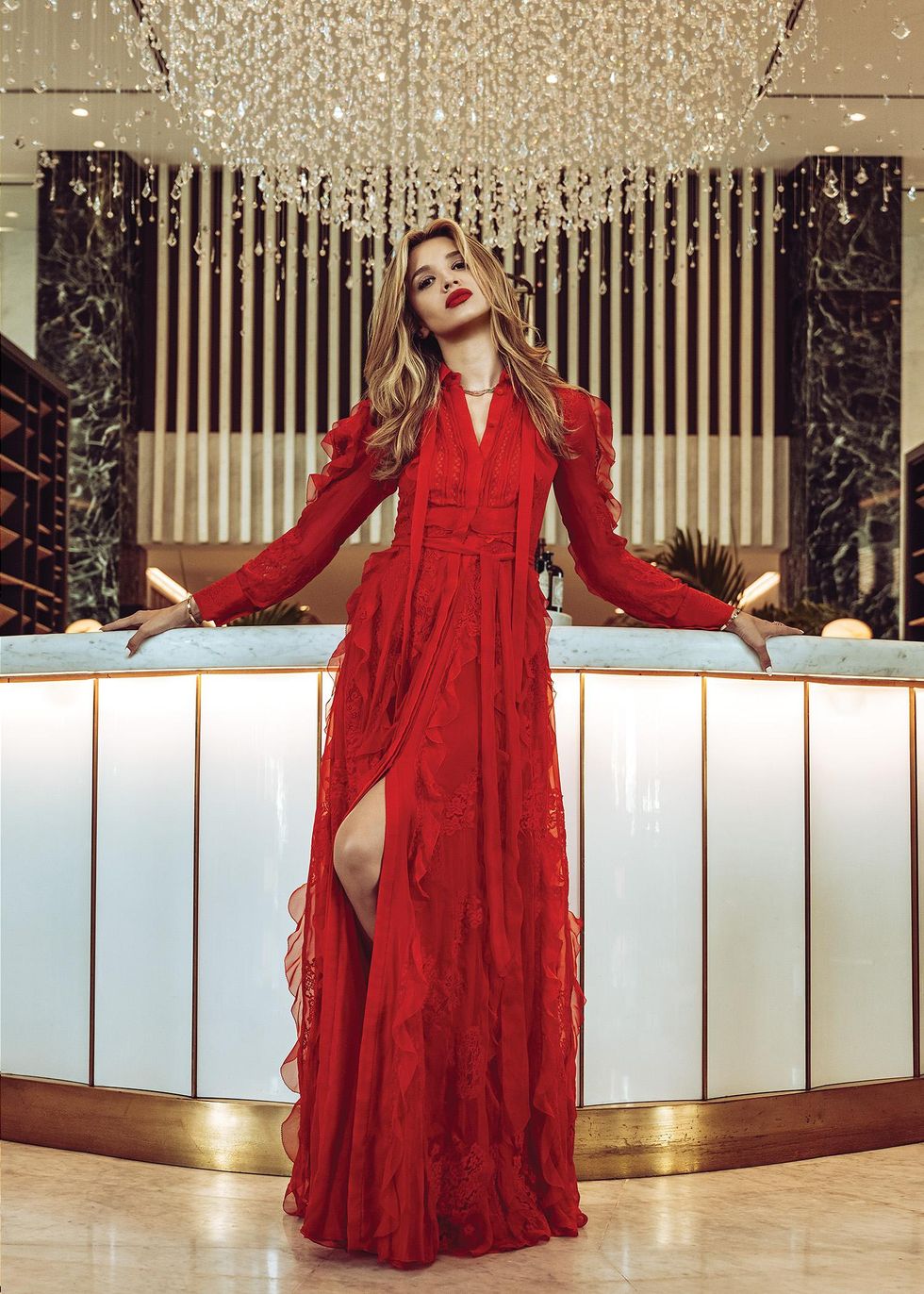 On Ally: Gown by Valentino with diamond necklaces, yellow-gold bangles and a rose gold ring, all at Valobra Master Jewelers.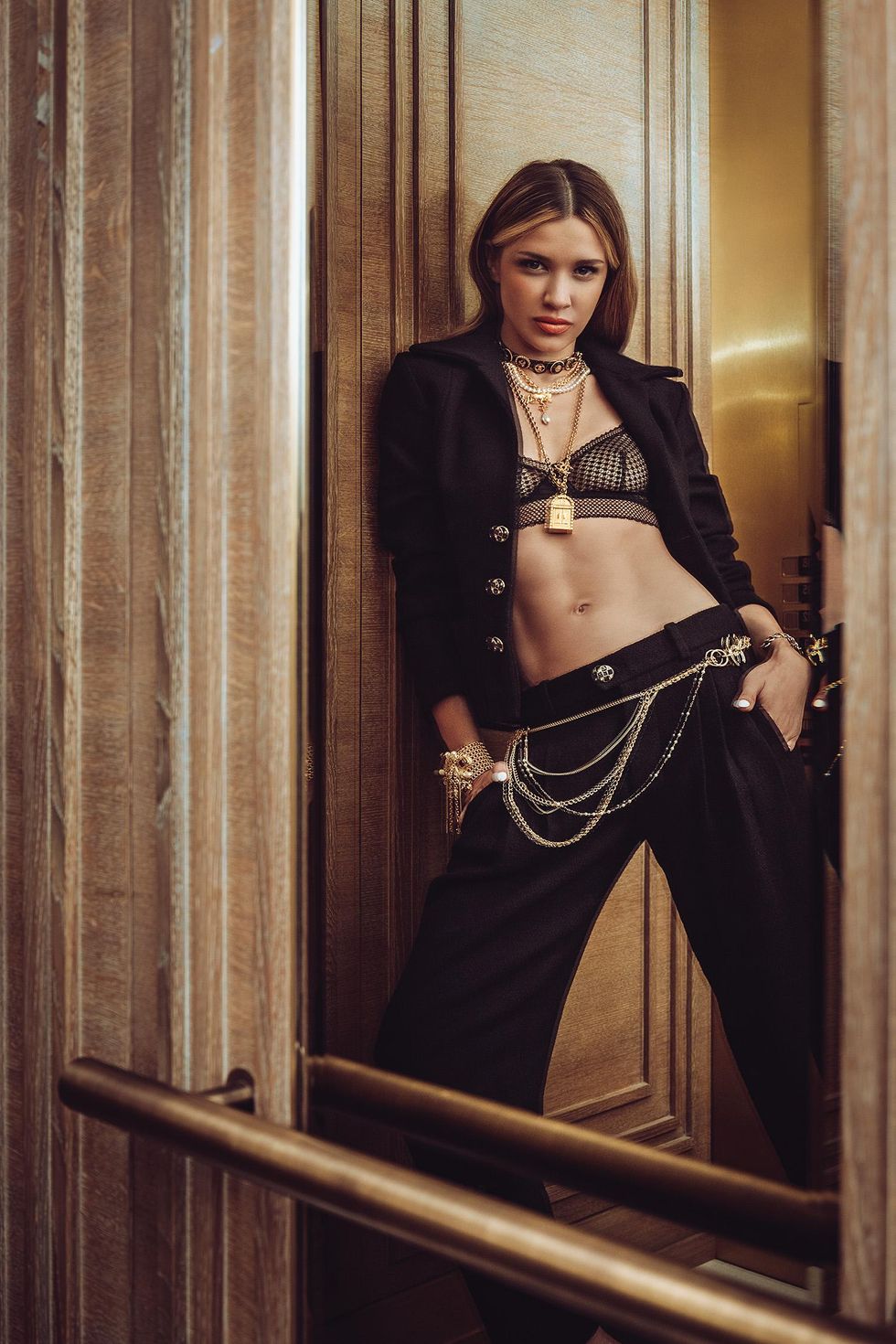 On Ally: Suit, belt and jewelry, all by Chanel; Bella bralette, $125, by Else at Neiman Marcus.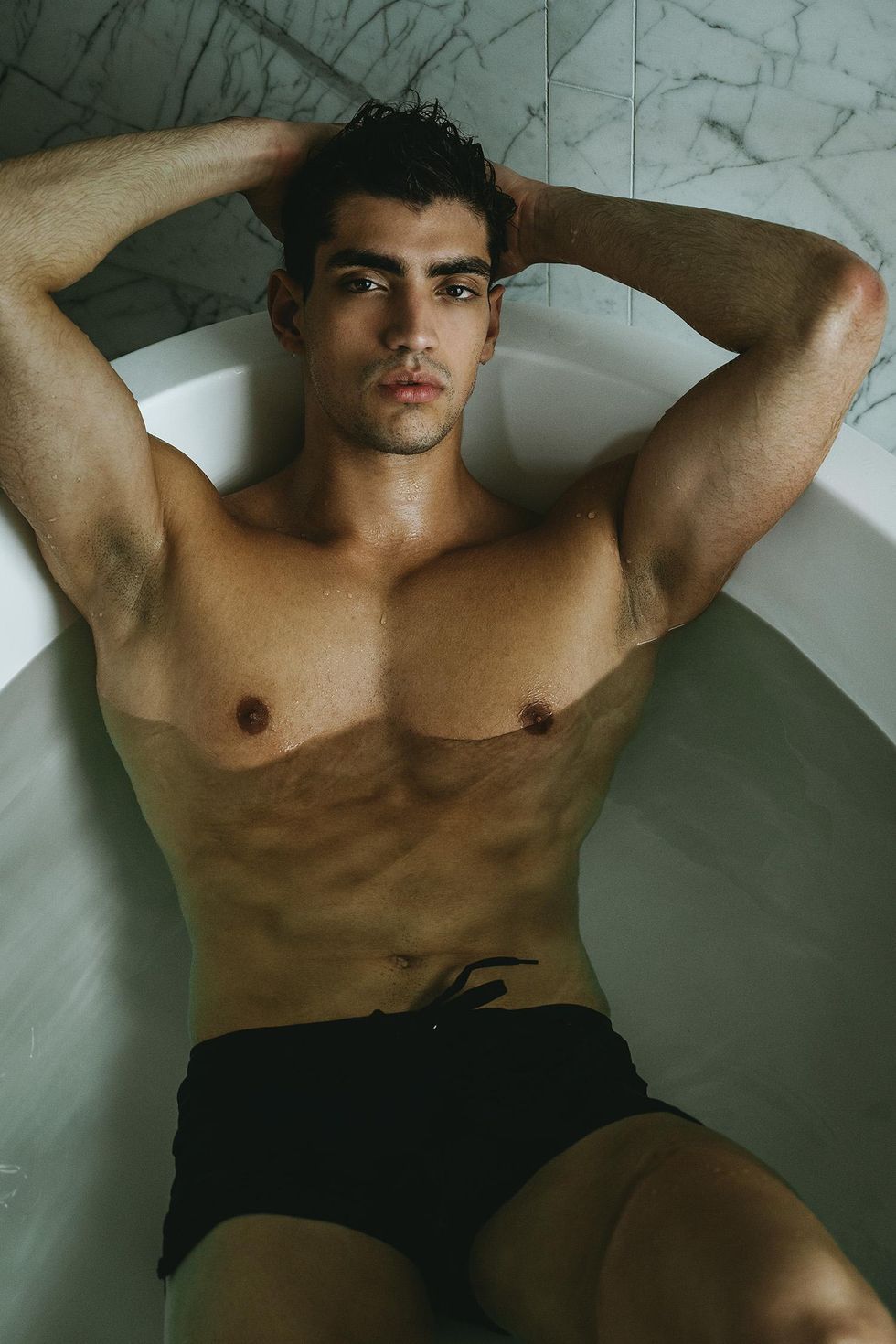 On Joao: Swim trunks, $22, by Coofandy on Amazon.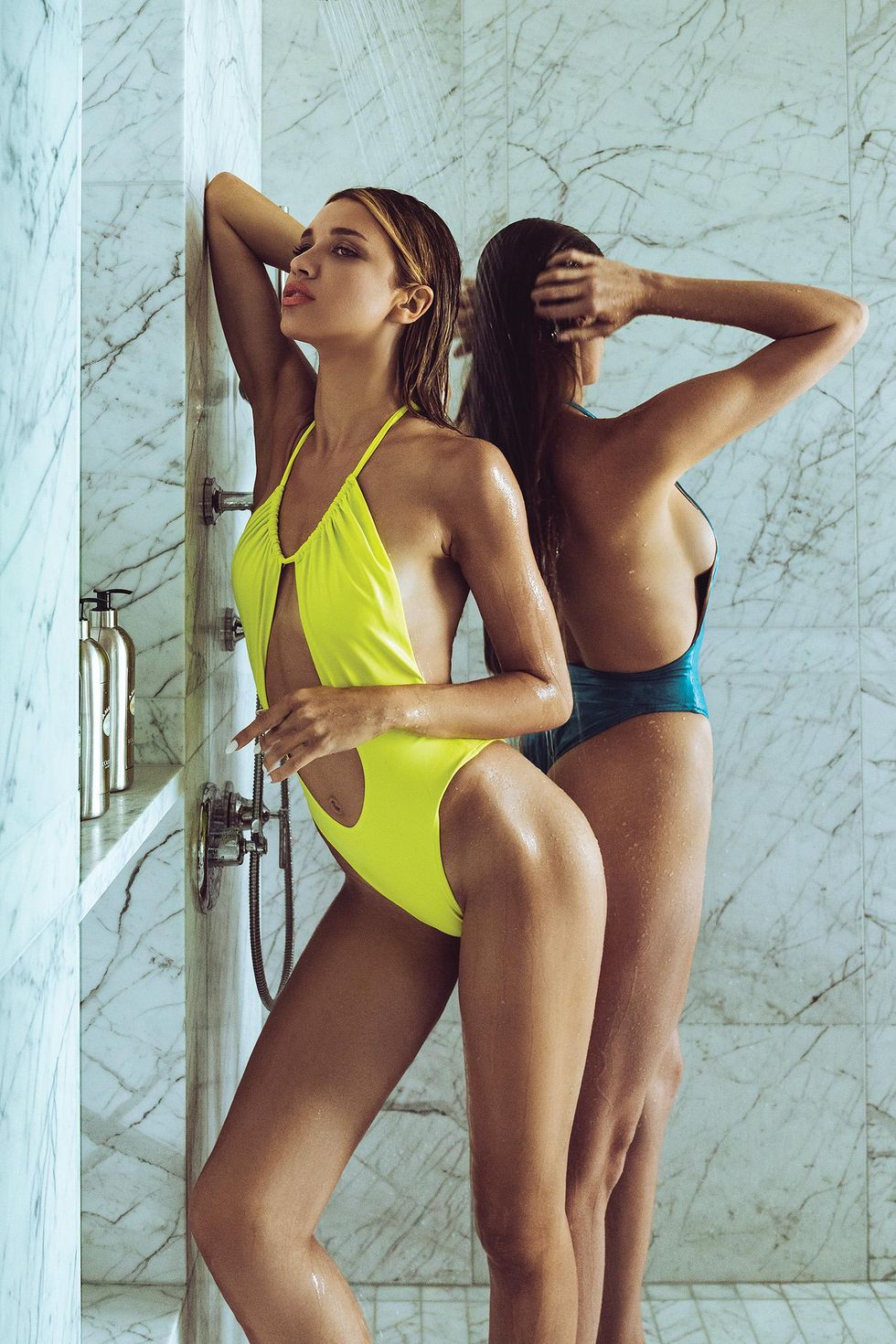 On Ally and Marion: Custom one-piece swimsuits by Cesar Galindo.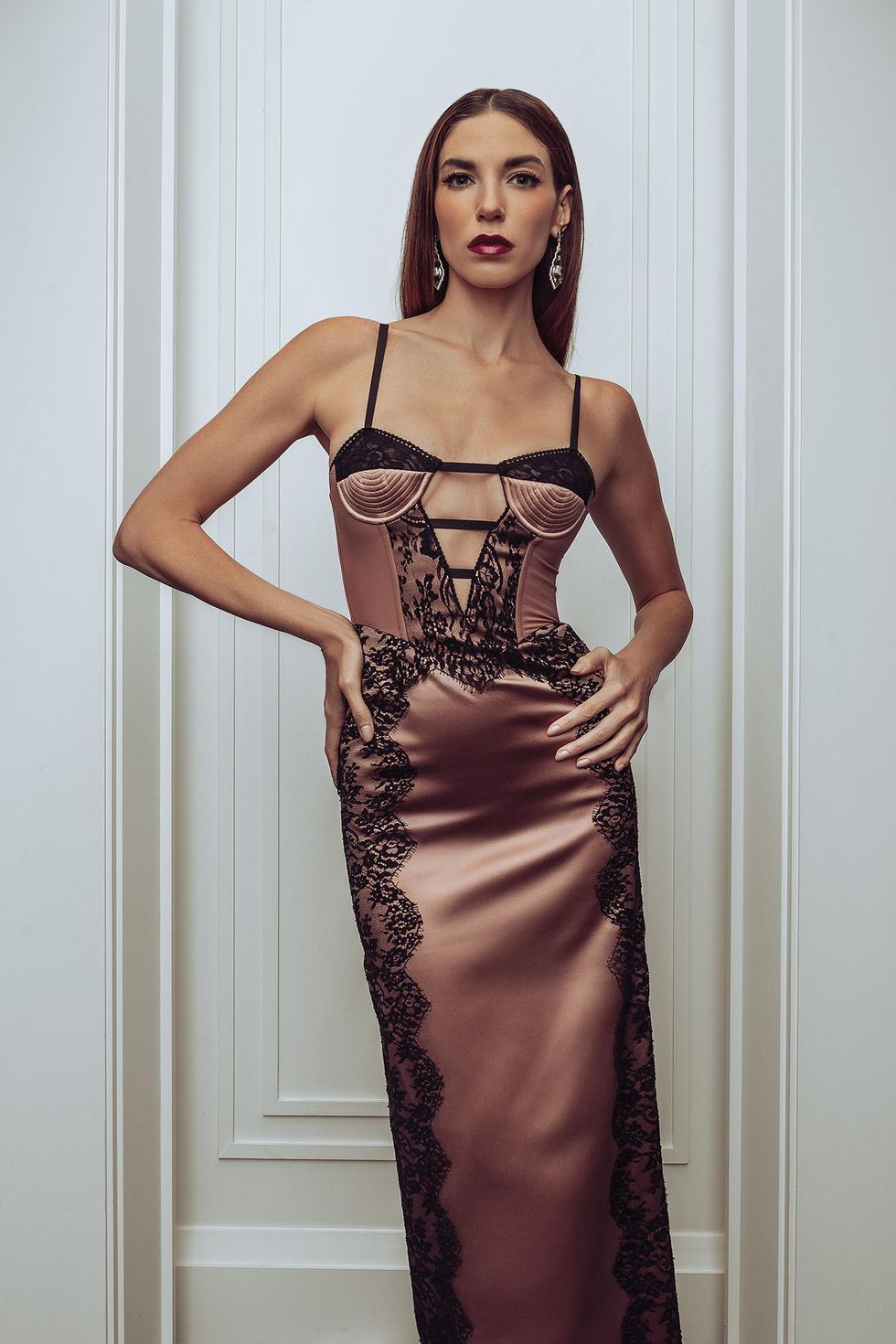 On Marion: Dress by Gucci with onyx and diamond earrings by Valobra Master Jewelers.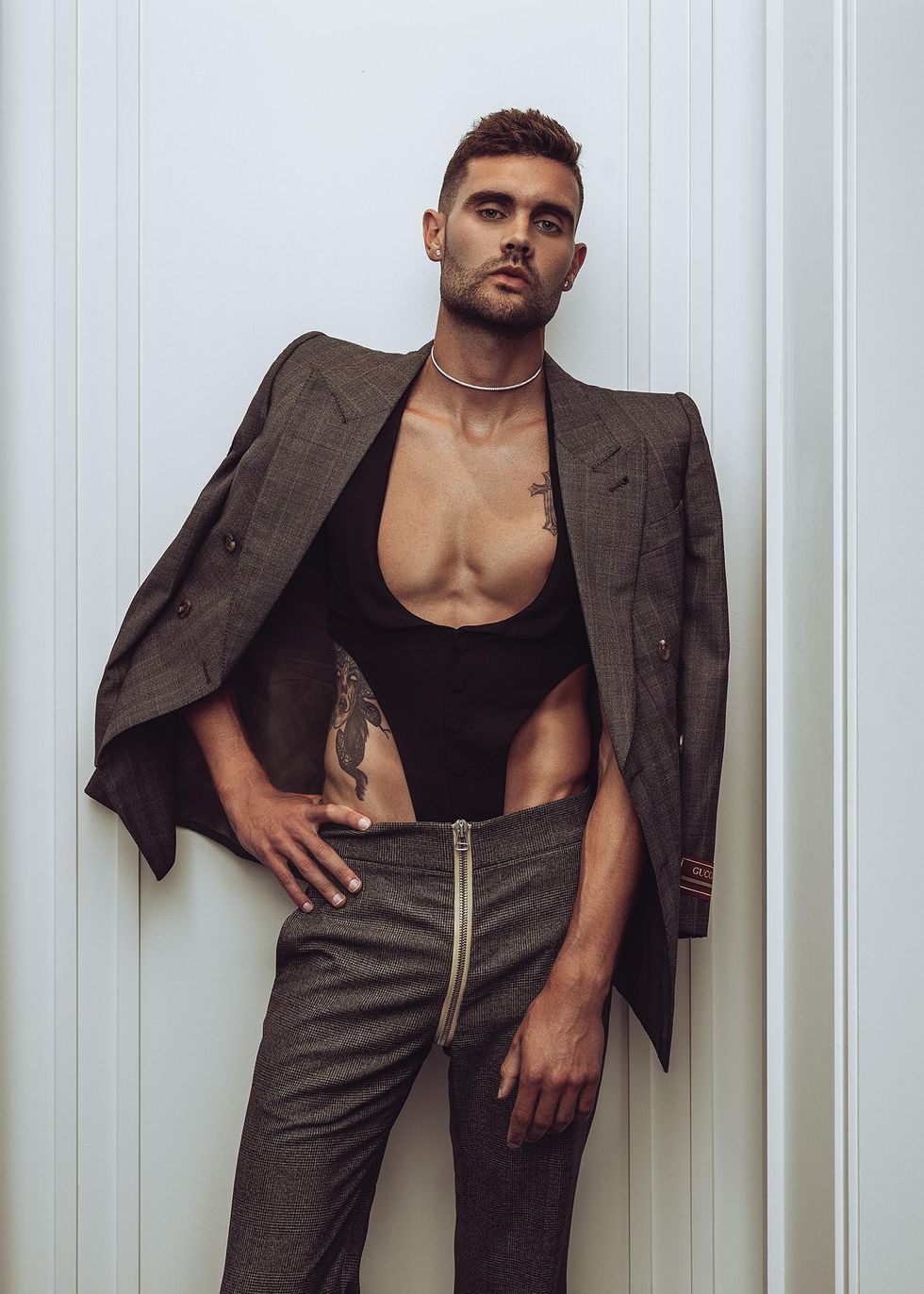 On Luke: Three-piece suit by Gucci with diamond choker and studs by Valobra Master Jewelers.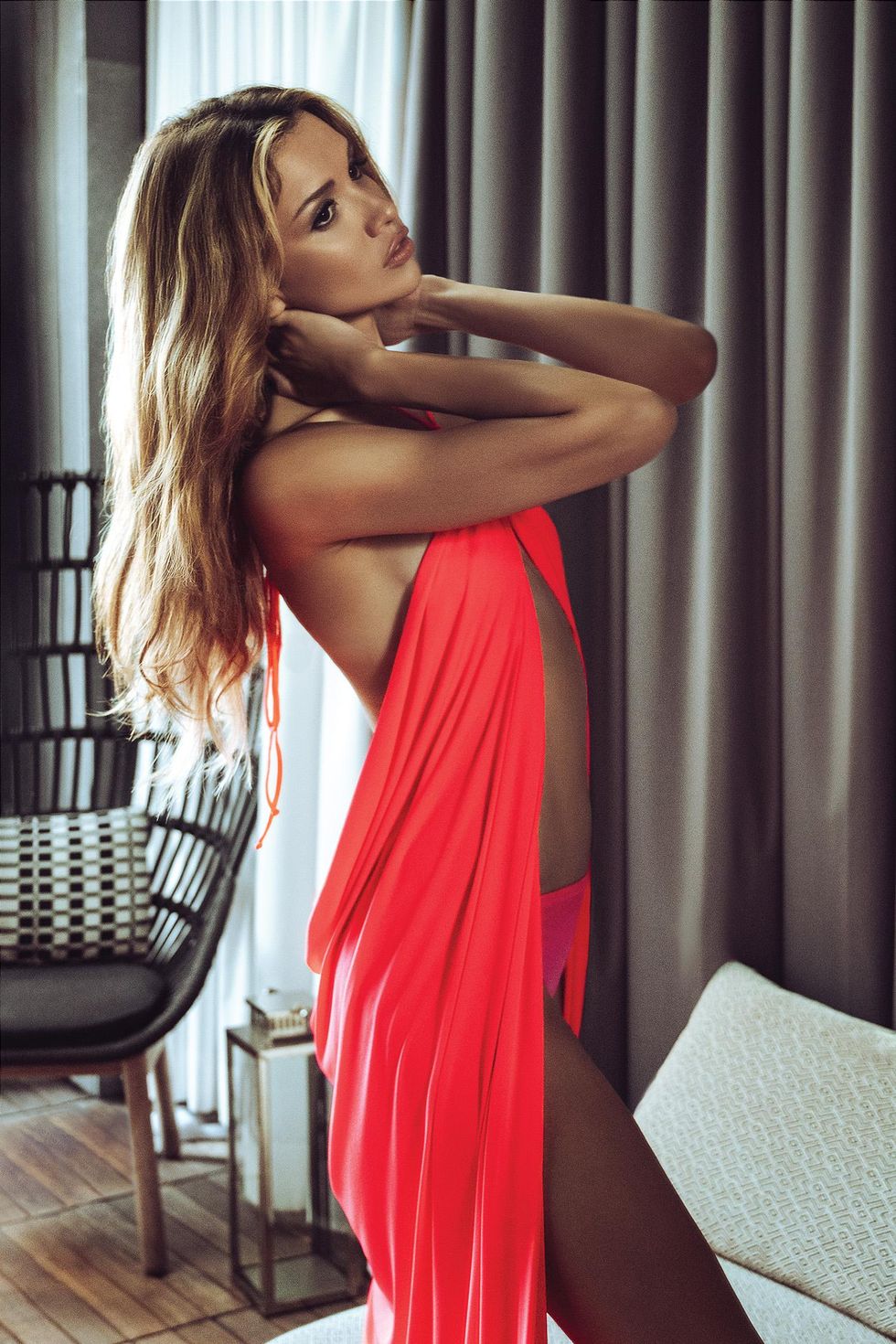 On Ally: Custom swimwear by Cesar Galindo.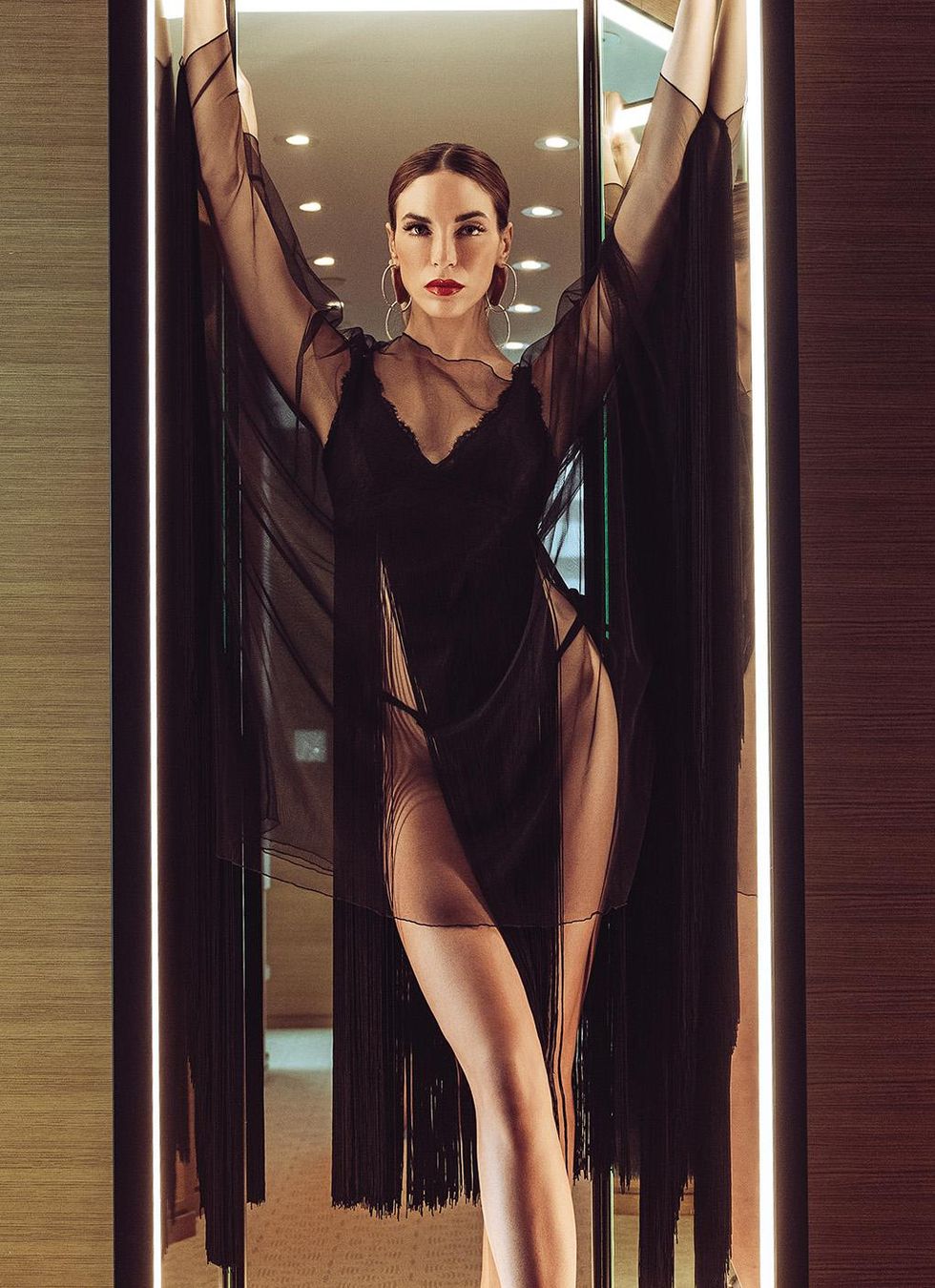 On Marion: Custom lingerie by Cesar Galindo.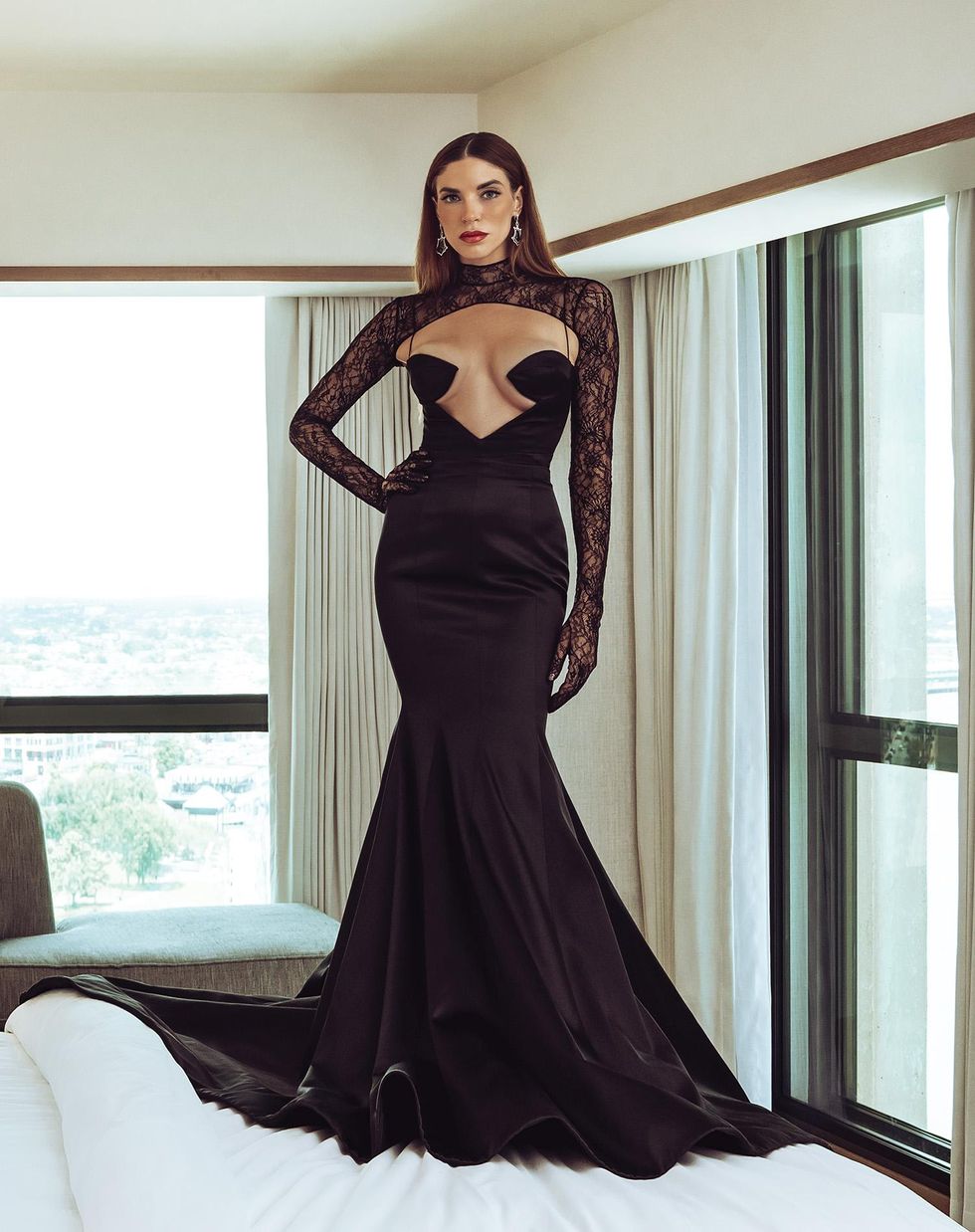 On Marion: Dress by Gucci, black onyx earrings from Valobra Master Jewelers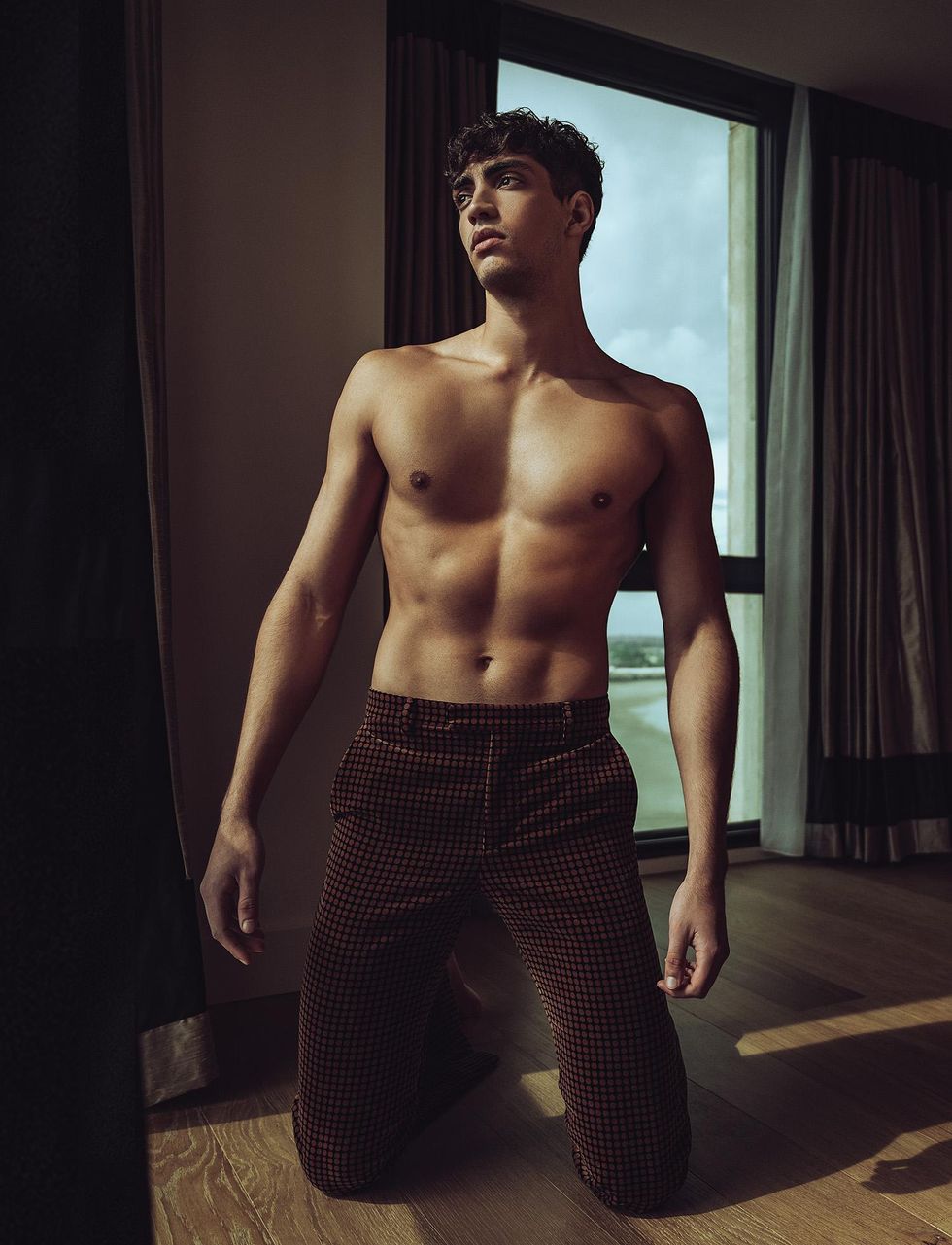 On Joao: Pants by Gucci
Style
FOR THREE YEARS, a production crew trekked across Texas, capturing stunning footage of species like the mountain lion and the blind catfish and vistas from the Chisos Mountains to the Gulf. In July, Deep in the Heart, narrated by none other than Matthew McConaughey, was released on steaming platforms. And this month, a companion coffee-table book by the same name is available, featuring photos depicting the state's diverse landscapes and awe-inspiring wildlife, along with important information about conservation.
"Whether we deserve the responsibility or not, we as humans decide which animals have a future, which go extinct, and how much habitat will be allotted," says filmmaker Ben Masters, a Texas A&M grad who previously directed the feature-length documentary The River and the Wall, which garnered high praise at SXSW in 2019. He and his team, which includes Jay Kleberg and Katy Baldock, selected the best images captured during production and wrote the accompanying text for the 250-page book, published by Greenleaf Book Group out of Austin. Chapters include ones on black bears, bison, white-tailed deer, coastal birds, ocelots and aquifers.
"Wildlife today does not exist by accident or circumstance," continues Masters. "Conserving wildlife is a choice we make, and a choice we must make, for we depend on the same landscapes and water."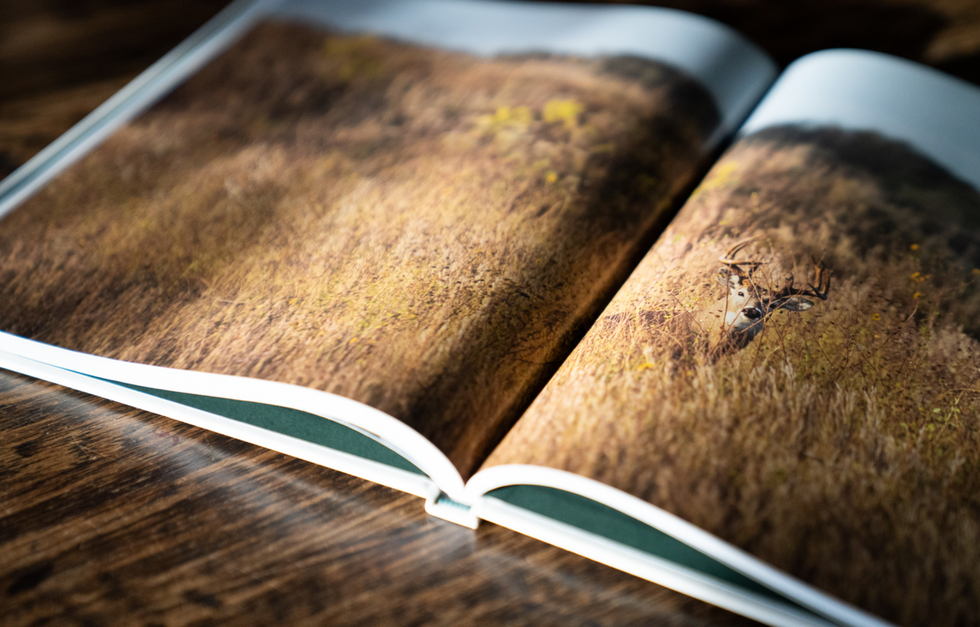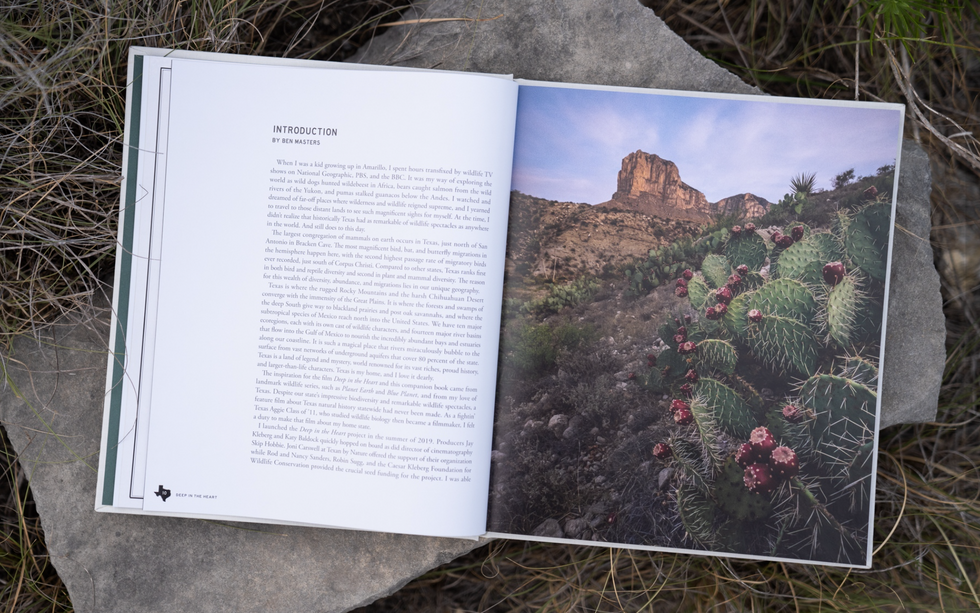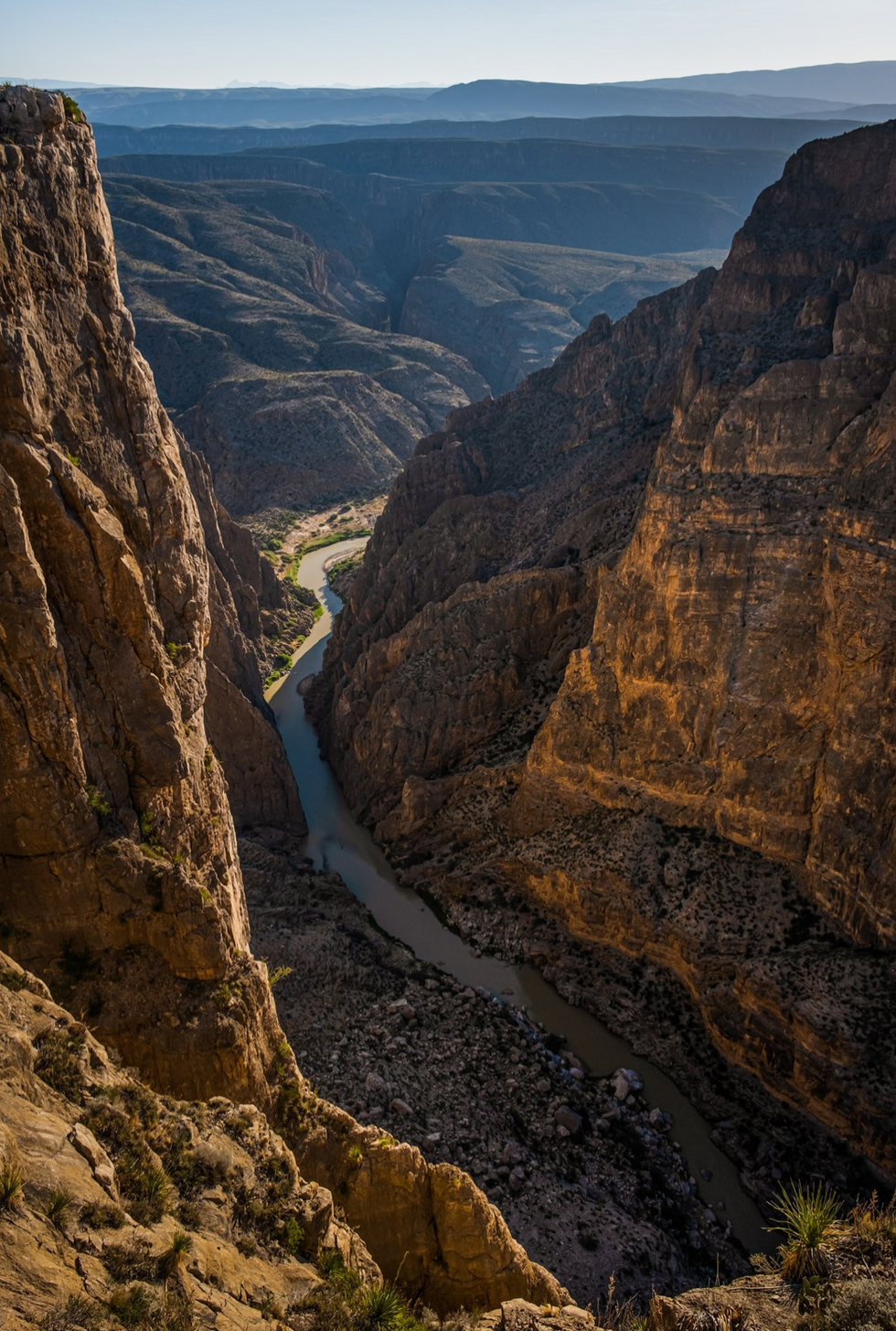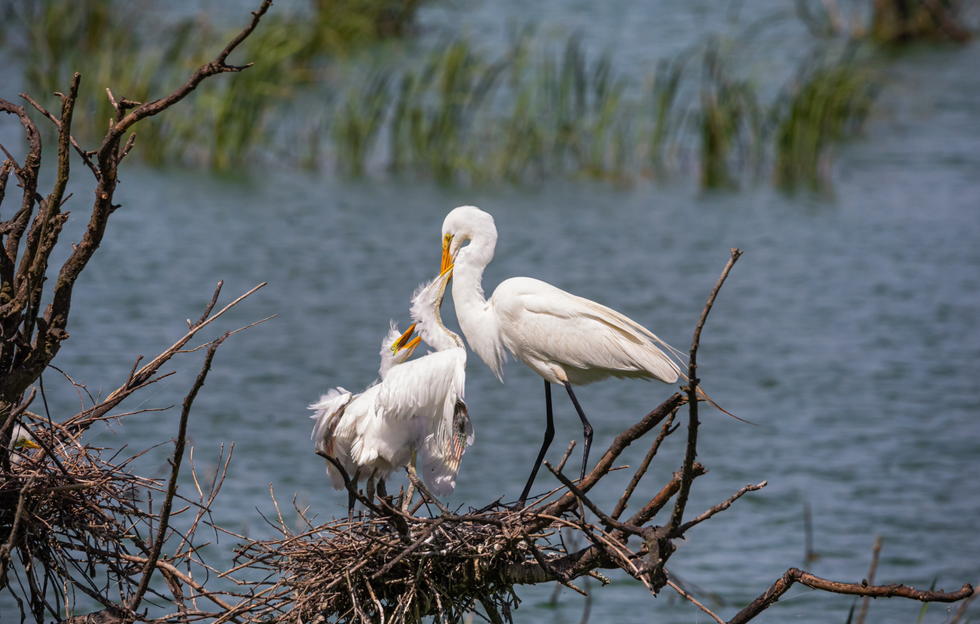 Art + Entertainment