Bring the Family to Enjoy This Record-Breaking Animated Film Celebrating Ukrainian Culture at Discovery Green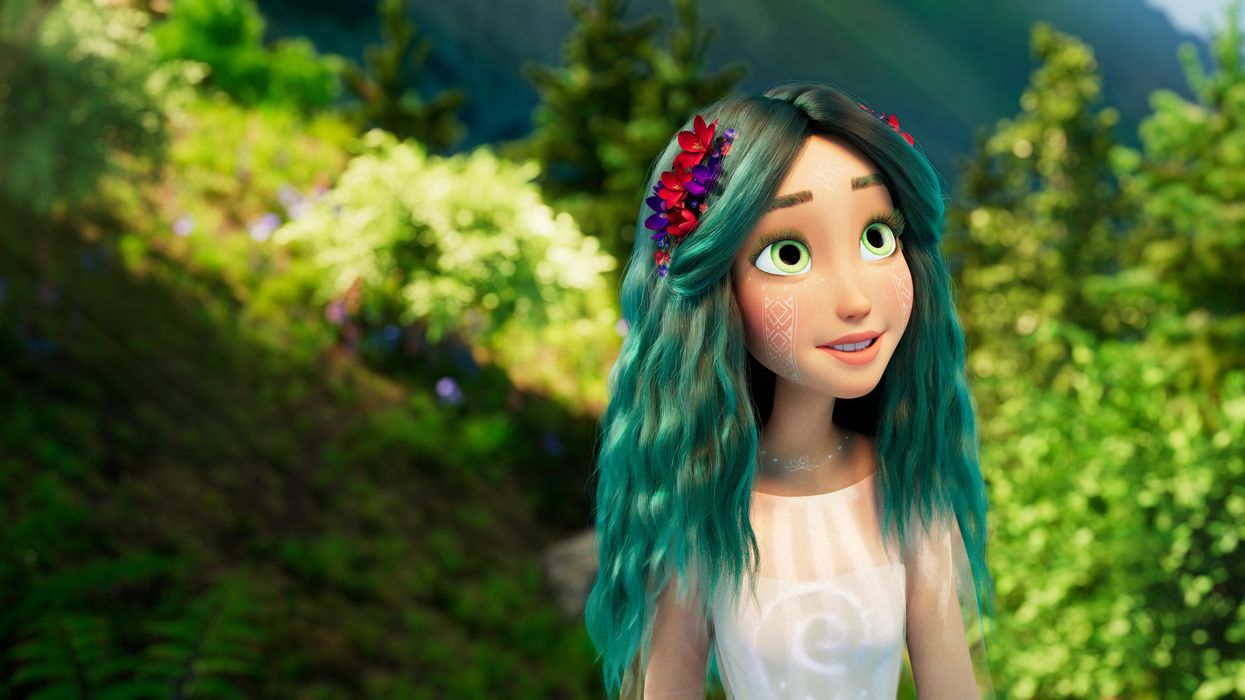 TOMORROW, JULY 29, at 7pm, Discovery Green celebrates Ukrainian culture with a special screening of Mavka: The Forest Song. The kid-friendly, computer animated fantasy film features a romantic story, plenty of cute forest creatures and humor, and lots of edge-of-your-seat (or blanket) excitement. With Houston temperatures finally out of the danger zone, the free family friendly event is a great way to chill out and enjoy the summer at one of downtown's most attractive and greenest of green spaces.
---
Based on the play The Forest Song by poet and activist Lesya Ukrainka, the film draws inspiration from Ukrainian and Slavic folk mythology, as well as modern day issues regarding the well-being of our planet. (Ukrainka was born in 1871, and wrote while living under the Russian tsarist autocracy that held control over Ukraine at the time.)
In the movie, Mavka is a wide-eyed teenaged nymph with moss-green tresses who has been chosen by the supreme spirits to become the new guardian of a lush, magical forest. When Mavka meets and quickly falls for a talented hunk of a musician named Lucas, who in addition to playing a mean flute is on a quest to find a mysterious tree with the power to give life, her commitment to protect her enchanted world from meddling humans is put to the test.
Seven years in the making, the film was produced by the Ukrainian studio Animagrad, whose animation team, despite the ongoing war with Russia, were able to complete the project by working in bomb shelters and other displaced locations. Sets and exteriors appearing in the film are based on actual Ukrainian locations, Ukrainian fashion designer created the characters distinctive costumes, and the majestic soundtrack features modern adaptations of Ukrainian folk songs. Mavka premiered in Ukraine on March 2, 2023, and set box office records in the country.
Before the screening, Houstonians are invited to visit the Ukrainian Cultural Booth and explore the traditional art of Petrykivka painting and other crafty activities. "This is an opportunity for the local Ukrainian community to give back, and to say thank you for the outpouring of love and support during these difficult times," said president of the Ukrainian American Cultural Club of Houston Iryna Marchiano in a press statement. "It is also an opportunity for Houstonians to learn more about the centuries-old cultural heritage and traditions that the Ukrainian people are fighting to protect."
Art + Entertainment