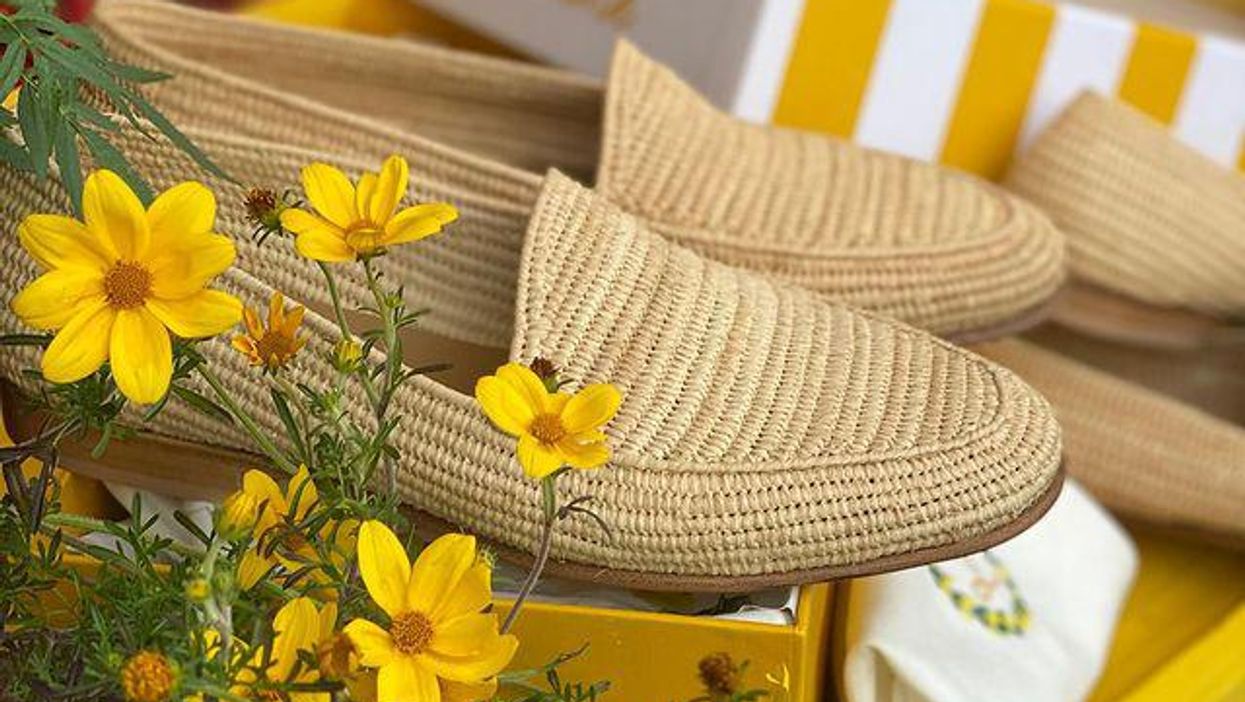 SOUTH FLORIDA-BASED Italian shoe line Concetto Limone will make its Texas debut at a cocktail reception at Valobra Master Jewelers (2150 Westheimer Rd.) on Thursday, April 29 from 5-7pm. The evening of "All Things Italian" will transport guests immediately to the coast of southern Italian as they sip on Italian wines, Aperol Spritzes, Negronis and Limoncellos while feasting on an assortment of Italian hors d'oeuvres from Houston's beloved Tony's. Invited guests will have the first glance in Texas on the Concetto Limone line and the opportunity to purchase unisex styles on Thursday evening and all day Friday at a trunk show at Valobra.
Drawing inspiration from across continents, cultures and generations, and from the chic style of Palm Beach and the Amalfi Coast, Concetto Limone is the quintessential footwear choice for the discerning individual's resort attire. Concetto Limone is a Miami-based luxury house that specializes in the micro-production of artisan footwear and designer goods. With world-class craftsmanship, advanced production methods, and an array of rich materials, Limone creates proffers impeccable design that elegantly infuses historical motifs with a modern sensibility.
In February of 2020, Concetto Limone, led by Houstonian Marcus Spagnoletti and Matthew Chevallard, launched its first line of unisex products, the Limone Loafer, in the Miami Design District.
The hand-woven natural raffia loafer loafers and mules are meticulously sewn together by hand by master craftsmen and craftswomen with a distinct design language. Raffia is made from the segments of the leaves on the Palmyra palm, a tree native to Madagascar that offers breathable textile. Each pair is adorned with calf leather lining, a cushioned insole, and natural rubber outsole — inspected and touched by over 12 sets of hands through a production process that ensures that attention to detail and technical innovation is paramount for these statement pieces.
Valobra Master Jewelers has been creating jewelry for 115 years, beginning in 1905 in Torino, Italy as the official master jeweler to the Italian Royal family. Being the fourth-generation master jeweler, Franco Valobra continues this legacy by creating the most exquisite one-of-a-kind pieces of jewelry made in the Houston showroom and offering luxury timepieces to clients and the community. Valobra Master Jewelers, situated in the heart of River Oaks in Houston, also has locations in New Orleans and Lugano, Switzerland.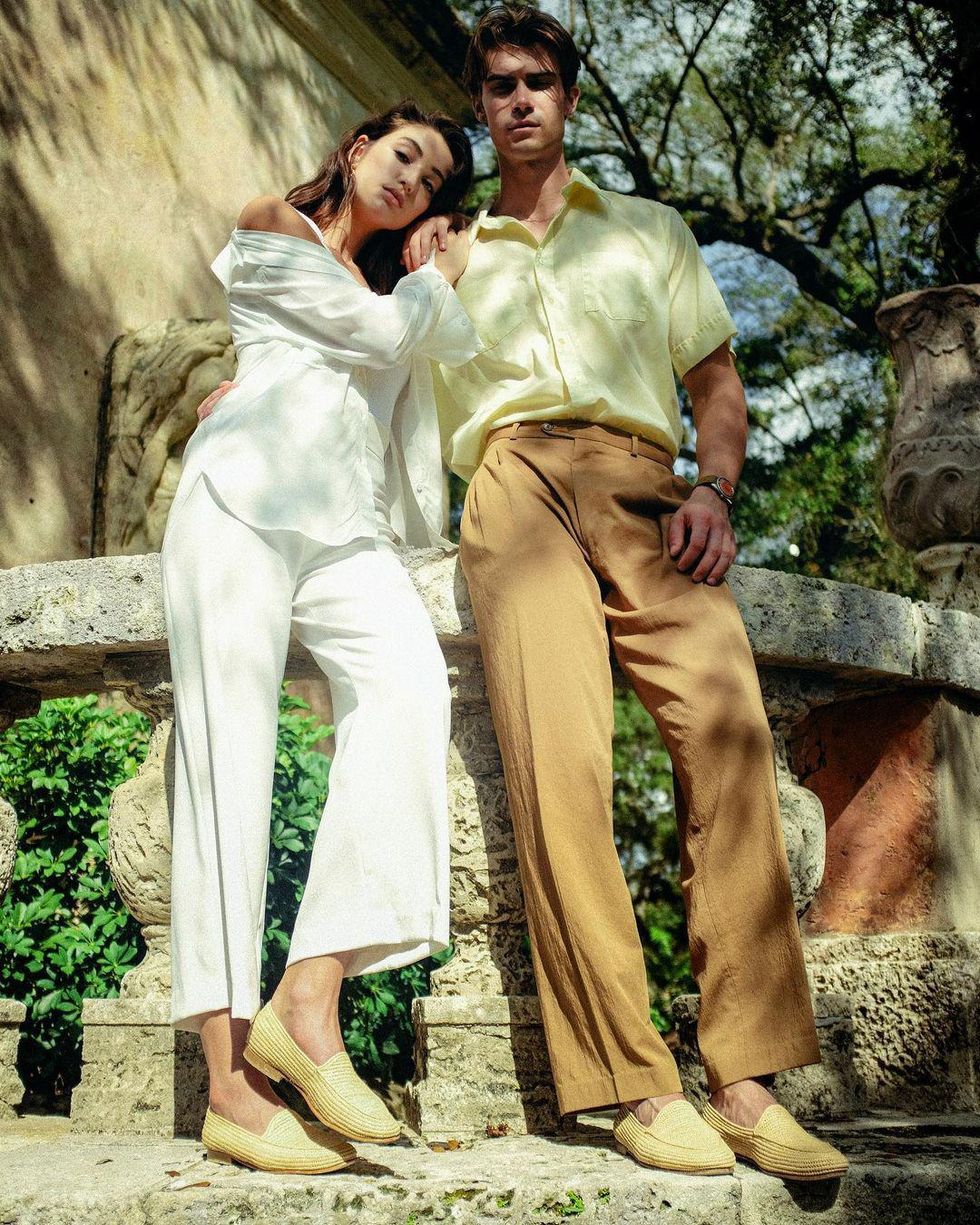 Related Articles Around the Web
Style
THE BOOM CONTINUES. Some 11,348 homes changed hands in the Houston area in April, totaling just under $4 billion in sales — up 86 percent from Covid-struck April of 2020, says the Houston Association of Realtors. "Low interest rates inspired consumers to snap up high-end homes in April at a pace never before seen," says HAR in a statement, "sending prices to new highs while keeping home inventory at historic lows." Single-family home sales were up more than 47 percent, to 9,107, the biggest one-month year-over-year surge ever. And, keeping with the recent trend, the priciest homes — those priced $750,000 or more — are setting the curve; sales in that category were up "a staggering 164.3 percent." Here are the 10 multimillion-dollar manses that led the way.
Home + Real Estate
AFTER 2020'S FAD of sourdough starters and parking-lot pastry swaps subsided, many continued to bake. Some even turned their newfound talent into a business.
In Houston, several Filipino home bakers have found success over the past year, perfecting traditional breads and desserts from the Philippines — pandesal, bibingka and leche flan — and incorporating customary flavors like ube (purple yam) and mango into non-conventional bakes, like babkas and Basque-style cheesecakes. They craft the goods in their own kitchens, and sell them at Filipino restaurants across Houston, like Gerry's Grill in Chinatown, On Da House in Sugar Land, and Flip 'n Patties in the Energy Corridor.
"Coming from food truck life, we've always had to collaborate with other businesses," says Flip 'n Patties' Don Jante, who opened a brick-and-mortar outpost of his popular Filipino longanisa burger truck in 2017. "It benefits both parties and gives our guests different varieties of tastes and experiences."
For Karen Guntalilib, who opened On Da House tapioca in December 2019, taking on pop-ups was just as crucial for her restaurant as it was for the bakers. "We started ordering goods from local businesses, a lot of whom got laid off. We decided to do pop-ups to help them, and at the same time get some traffic at the shop."
This reciprocal pop-up model is not new, but it is extra special in a community whose centrifugal force is food and extended family. The mutual support takes on additional meaning when many of the home-bakery businesses were born out of a need for income following job loss, and are serving a community in which so many work on the front lines in health care.
"Restaurant pop-ups are super important for small start-ups like us," says Jai Duque, who started Ube Co. HTX — already known for its ube tart made with cream cheese, milk and an in-house ube jam — in 2020. "[The restaurants] allow us to use their space at no cost, since we do not yet have the capability to have our own."
Plus, partnering with restaurants yields more personal encounters. "We get to stay in the store, and we get the chance to meet our customers and really showcase our products to them," says Marie Yeo, a former F&B supervisor in the hotel industry who started Bask Pastries — with indulgent burnt cheesecakes in flavors like Earl Grey — when she got laid off due to Covid.
"Gone are the days where businesses bash and tear down each other to be able to survive," adds Duque. "We believe that the business culture has evolved due to the difficulties our society has been experiencing. Everyone has been really supportive of each other."
Food