Is This Jubilant Town the Christmas Capitol of the South?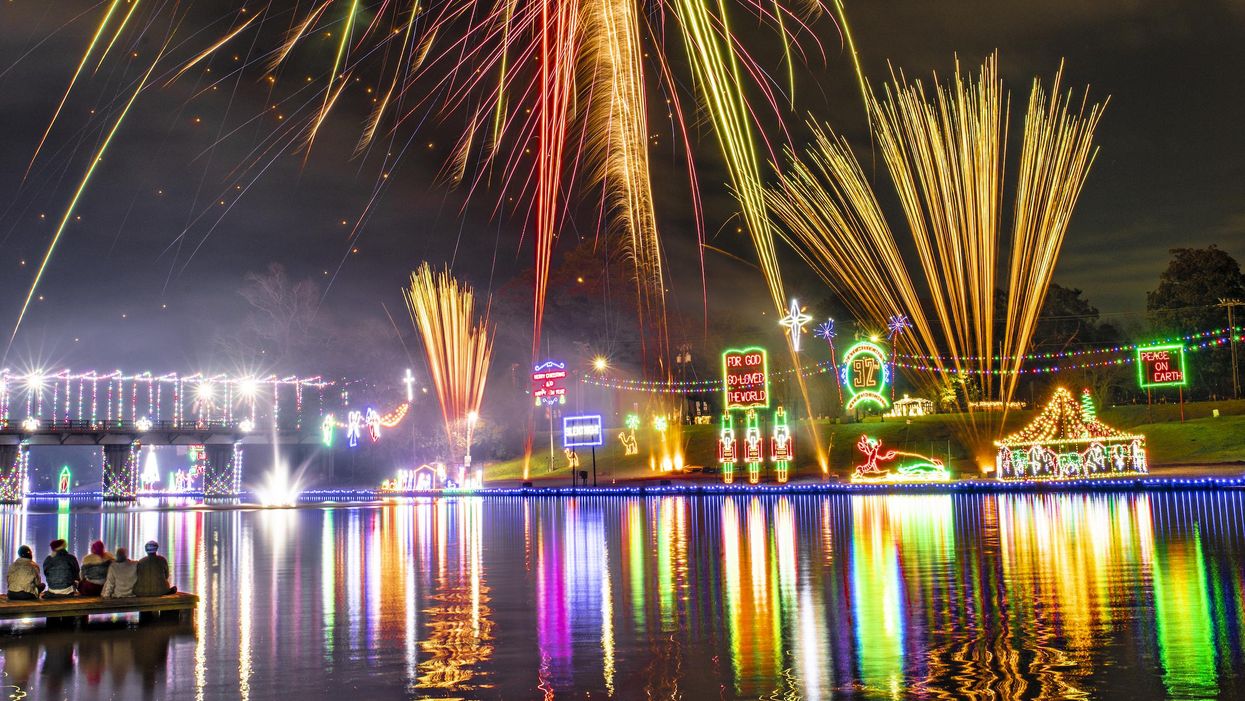 FOR THOSE SEEKING a true Southern-style Christmas celebration, there's no better place to visit this season than Natchitoches (pronounced "NAK-a-tish"), the oldest city in Louisiana, and home to the Christmas Festival of Lights.
---
Now in its 95th year, the festival has grown dramatically since its humble beginnings in 1927, when the Superintendent of Utilities hung a handful of Christmas lights along downtown's main thoroughfare, Front Street. The 45-day celebration now boasts more than 300,000 lights, transforming downtown Natchitoches and the banks of Cane River Lake into a shimmering landscape of holiday colors every evening through Jan. 6.
During the week there are parades, tours of historic homes, and a special Holiday Kids Fest on the downtown riverbank. Weekends feature live blues, gospel and Zydeco music on the Riverbank Stage, followed by a jaw dropping fireworks display over the water.
The revitalization of Natchitoches began with the 1989 release of Steel Magnolias, starring a powerhouse ensemble of Southern actresses, including Dolly Parton and Julia Roberts. The film was shot on location in Natchitoches, and after its release, curious fans flocked to the small town, transforming it from a sleepy hub for heritage travelers into one of the South's major tourist destinations.
Superfans will want to make a pilgrimage to the Steel Magnolia House bed and breakfast, a beautiful, pre-Civil War home featured in the film. Another option for fancy lodging close to downtown is the Samuel Guy House, a plantation home built in 1850, now located next to the historic American Cemetery, where Steel Magnolia M'Lynn, as played by Sally Field, had her Oscar-worthy meltdown.
Natchitoches is home to several family-owned restaurants, each with its own unique history and menus. For a hearty, early morning meal, you can't go wrong with Lasyone's Meat Pie Restaurant, a local favorite founded in 1967 by butcher James Lasyone, who developed his own secret recipe for finely ground meat pies. Be sure to try one of Lasyone's sweet and spicy Louisiana crawfish pies with your eggs and Creole hash browns.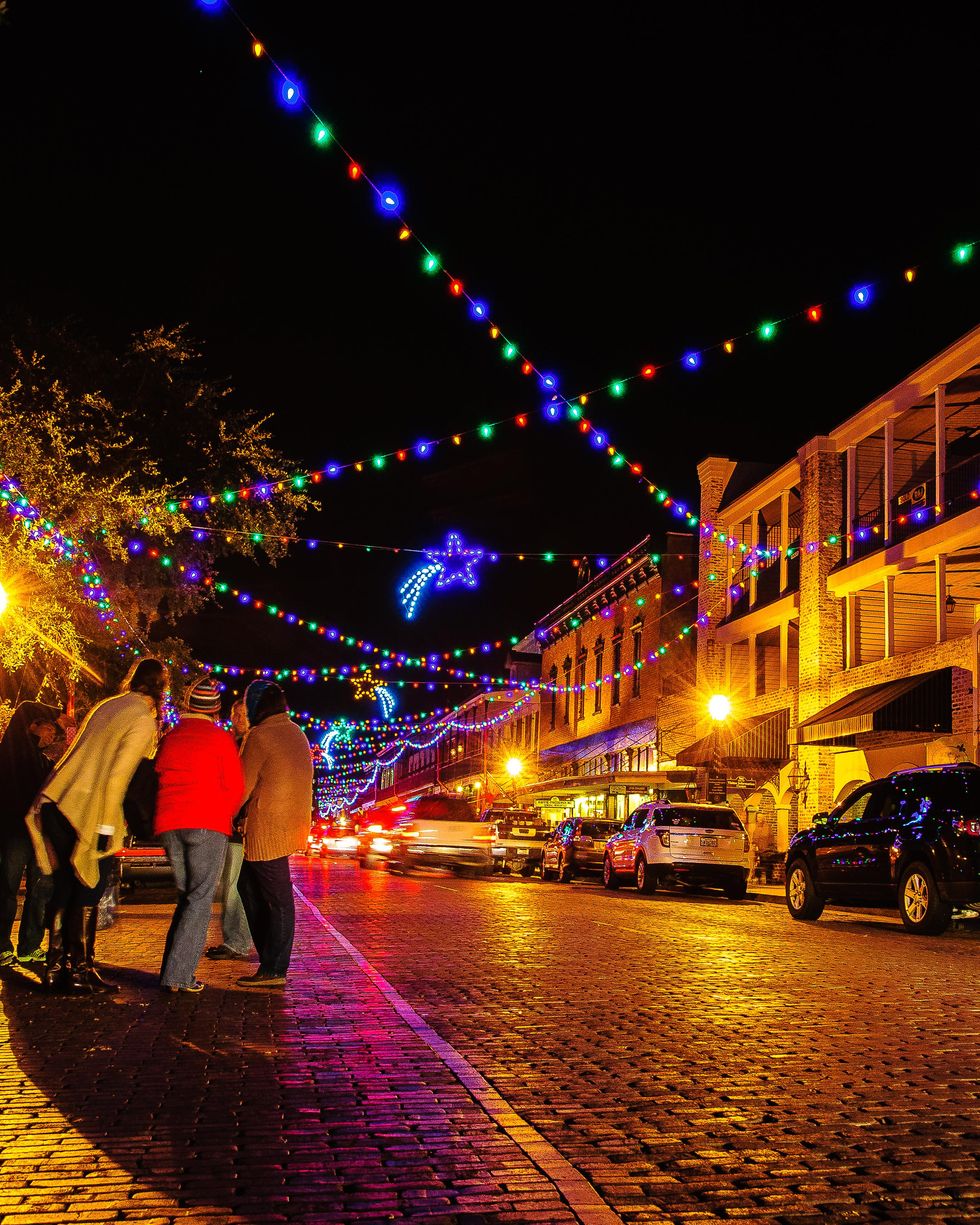 By Karen Hoyt, courtesy Natchitoches Convention and Visitors Bureau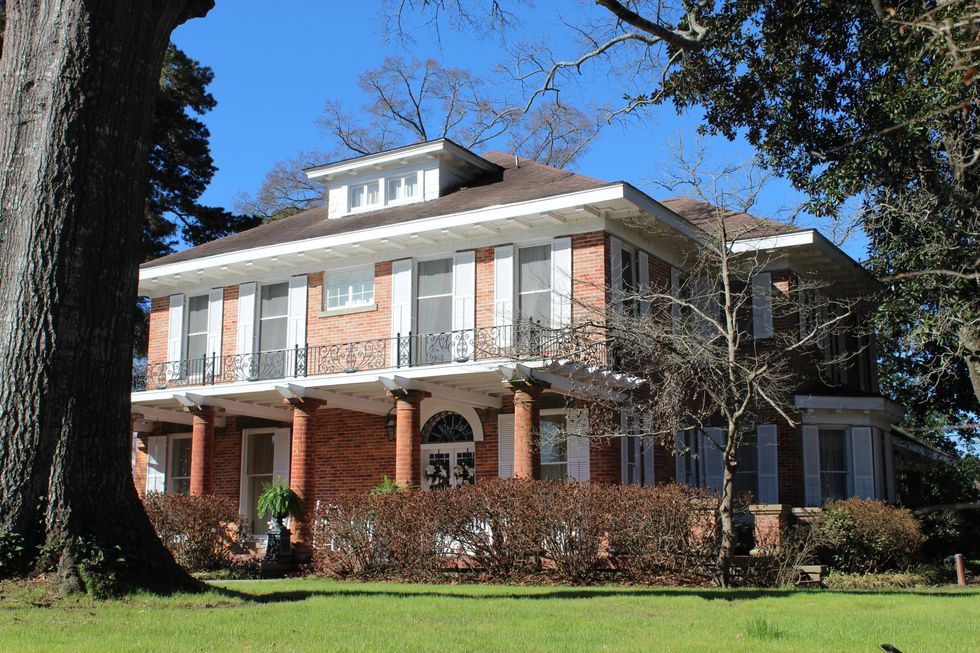 Steel Magnolias House Bed and Breakfast / courtesy Natchitoches Convention and Visitors Bureau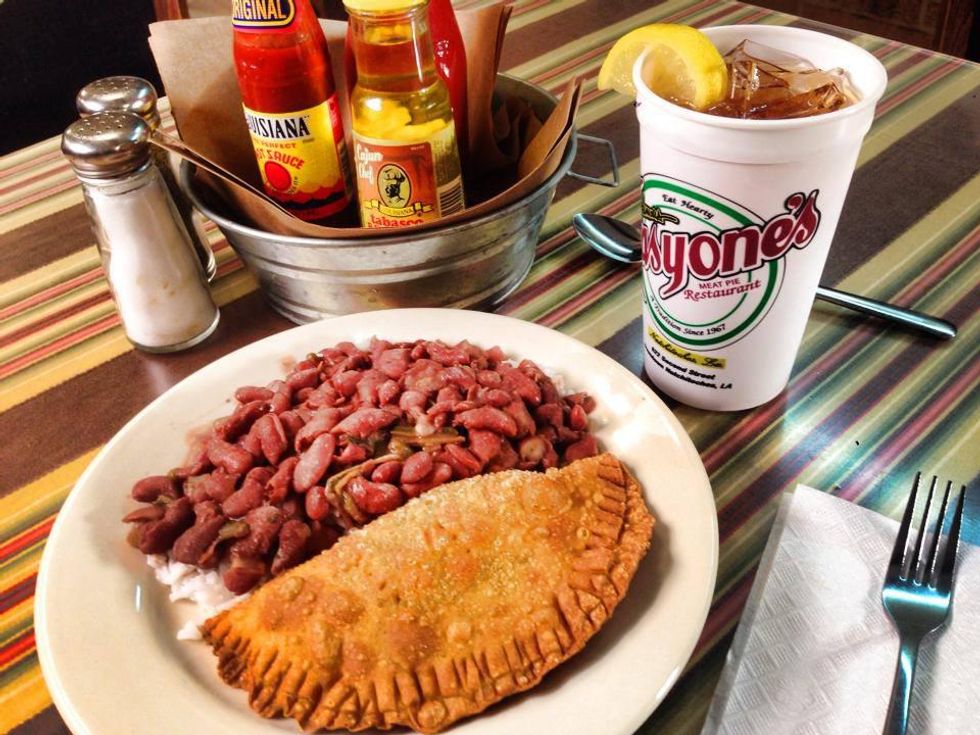 Meat pies at Lasyone's / courtesy Natchitoches Convention and Visitors Bureau
For a more upscale yet still homestyle breakfast experience, add Mariner's Restaurant to the itinerary. Located at the edge of Sibley Lake, this chef-owned and operated restaurant offers breathtaking views of the surrounding water, and a dock where the occasional wedding proposal takes place. For starters, try the perfectly herbed deviled eggs with Southern fried chicken and boudin egg rolls with tabasco pepper jelly for dipping. Mariner's brunch menu features several creatively reimagined basics, like the Watabeag eggs, named in memory of the family's camping trip to the Ontario lake, and dishes for more adventurous palates (and bigger tummies), like the BBQ shrimp served on top of jalapeño cheese grits.
During festival, most of the action is downtown, and food vendors are on hand serving Southern favorites for lunch on the go. But if you're driving or renting a car — and you should cos' there ain't no Uber in Natchitoches — head over to French Market Express, a gas station with restaurant-quality food, for a catfish sandwich, dressed with crispy lettuce and fresh tomatoes, and a baked-daily yam cake for dessert. Dining options include Grayson's Bar-B-Q and Cane River Commissary, a lively, local hub for both zillennials and seniors, serving a variety of cocktails, beers and Creole delicacies.
Meanwhile, back on Front Street, tourists looking for the perfect gift can shop local in a major way by visiting Kaffie-Frederick General Mercantile, Tres Bien Antiques, and the Natchitoches Art Guild and Gallery, which sells affordable artwork by talented local artists.
For more local color, and a chance to rest your feet, book a ride on the Cane River Queen Riverboat. This red, white and blue paddle-wheel boat makes it way slowly up and down Cane River, giving passengers a chance to wave at friendly homeowners and the occasional egret along the banks. When night falls, layer up and drive over to for Dark Woods' "Christmas in the Park," an immersive, outdoor trail of 300,000 LED lights, singing Christmas trees, and s'mores kits, perfect for kids and parents unused to life in the wild.
While Natchitoches is the ideal Christmas getaway for couples or families, there are many things to explore in this historical city all year round. For more information, visit www.natchitoches.com. Happy Holidays, y'all.
Festival stage / courtesy Natchitoches Convention and Visitors Bureau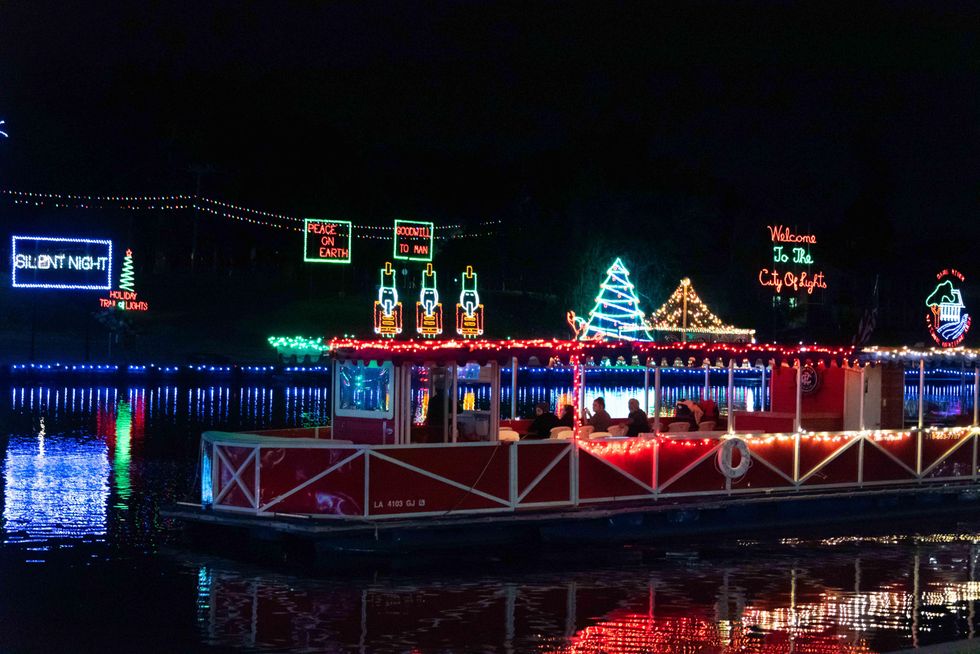 Cane River Queen paddleboat / photo courtesy Natchitoches Convention and Visitors Bureau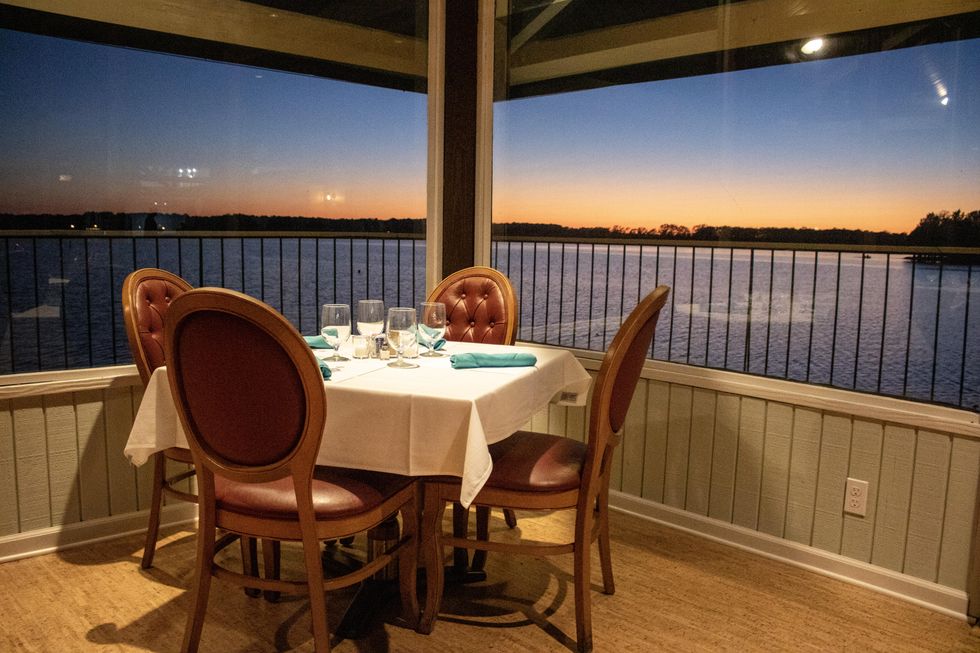 Mariner's restaurant
People + Places