Holiday Joy on Full Display at Special Jazz Concert on Sunday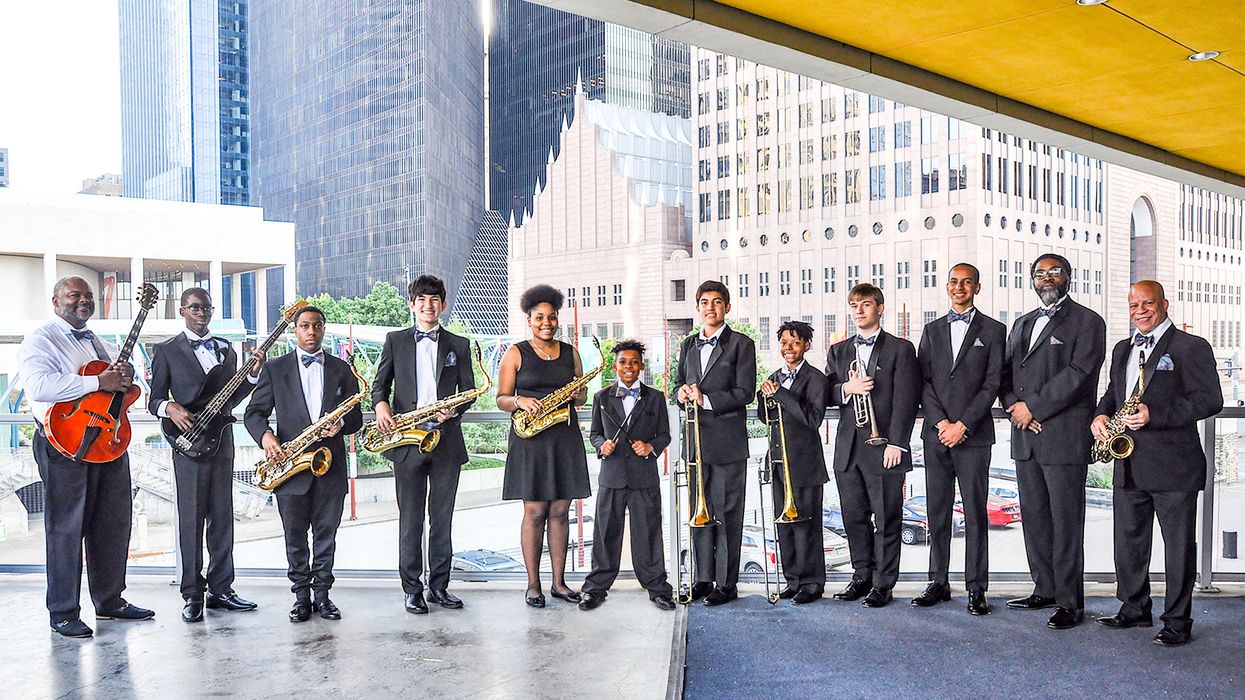 IT'S VERY MOVING to not only hear but to see young jazz musicians performing live.
---
A nervous glance from one instrumentalist to another as the director counts off a tune, the proud smile of a saxophonist who knows they just played a beautiful solo — these are moments that only happen when musicians are together and in their element, and they will be in full abundance Sunday, Dec. 19, when The Conrad O. Johnson Regional Youth Orchestra takes the stage at the Ballroom at Bayou Place for their Annual Holiday Joy Concert.
The event is to benefit The Conrad O. Johnson Regional Youth Education and Outreach Program, and will be hosted by Stephanie and Craig Howard, Owners and Managing Partners of the Ballroom at Bayou Place.
Named after the legendary Houston educator and Kashmere Stage Band director Conrad O. Johnson, the Regional Youth Orchestra is made up of musicians age 10 through 18 from the Greater Houston area, many from underserved communities. Directed by OluToyin Onayemi, a protégé of Johnson, the orchestra plays jazz standards, R&B hits and, of course, plenty of Christmas tunes, all arranged in the classic big band style with alternately swinging and funkified grooves.
While some of these young musicians are just barely taller than their instruments, they all share a mature, studious commitment to making music, and understand there are no shortcuts when it comes to "shedding" or practicing an instrument and working together as a team is essential.
The orchestra is a subsidiary of The Conrad O. Johnson Music and Fine Arts Foundation, which was chartered in 1999 to provide instruments for students in need and give young people the opportunity to study and perform music in an ensemble setting. The orchestra has toured and performed in such prestigious venues as Carnegie Hall and Lincoln Center in New York, and most recently played a series of cross-cultural concerts in California and Hawaii alongside fellow students of Japanese and Hawaiian heritage. It's been a year since the orchestra has performed publicly, and with classes and concerts scheduled for 2022, Sunday's concert will be infused with a special, celebratory energy.
Surely "prof" Johnson is smiling somewhere.
Art + Entertainment