Soul Provider
The legacy of iconic Houston band director Conrad O. Johnson lives on, in a tribute band and educational outreach.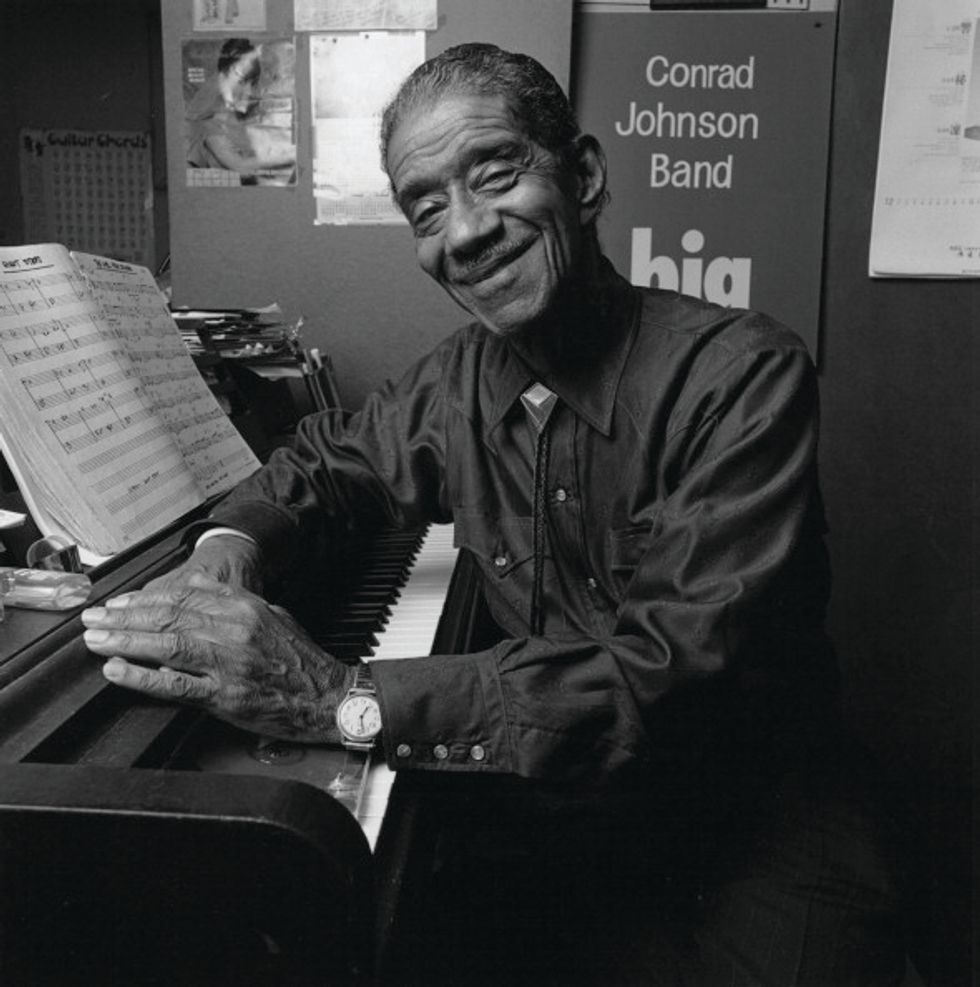 The influence of the late, great Houston band director Conrad O. Johnson is as pervasive as it was in the 1960s and '70s, when Johnson — known as "Prof" by his students — led Kashmere High's Stage Band to win several competitions across the U.S., playing arrangements of the funk hits of the day infused with the harmonic and rhythmic complexities of jazz. The 2010 documentary Thunder Soul, executive produced by Texas-born Jamie Foxx, documents a reunion of former members of the Kashmere Stage Band for a tribute concert to their beloved band director. Johnson, then 92, was in the audience for that special performance, and passed away two days later.
---
Johnson's legacy continues in the form of the ThunderSoul Orchestra, a 14-piece band featuring former members of the Kashmere Stage Band who perform their mentor's arrangements and compositions, as well as plenty of '60s and '70s funk and soul classics, in venues worldwide. On May 19, the group closes the Bayou City Music Series with a performance at the Water Works in Buffalo Bayou. ThunderSoul also promotes the value of music education through student workshops and screenings of the Thunder Soul documentary. "One of the things Prof instilled in us was to give back," says ThunderSoul saxophonist Reginald "Rollo" Rollins. "That's the way it was at Kashmere. If you graduated, you came back to work with the next group coming up."
Toward the end of his life, Johnson sought to ensure that mindset would continue. The Conrad O. Johnson Music and Fine Arts Foundation was chartered in 1999 to provide opportunities for kids to study and perform music in its Regional Youth Orchestra. The foundation also provides instruments to students in need, offers college scholarships and holds summer classes that correlate music with S.T.E.M. curriculum.
In July, the Regional Youth Orchestra travels to Los Angeles, where students will perform for and meet members of the city's Japanese community, as well as visit USC and UCLA. The Regional Youth Orchestra has previously performed at Carnegie Hall and Lincoln Center. "We use those venues to show kids what can be accomplished through the discipline of music, and to increase their self-esteem and decision-making skills," explains the foundation's executive director, Artie Onayemi.
Continued cuts to music and fine arts education throughout the nation's school systems is of deep concern for Rollins, who knows first hand the ripple effect playing music has on a young person's school performance and behavior. "If these programs are being shut down," says Rollins, "then the Conrad O. Foundation is an alternative. Because there are students who want to learn music, and we're here for them."
Wellness+Giving Back