Trend: Filipino Bakers Turn Covid Hobby into Booming Biz
Daniel Ortiz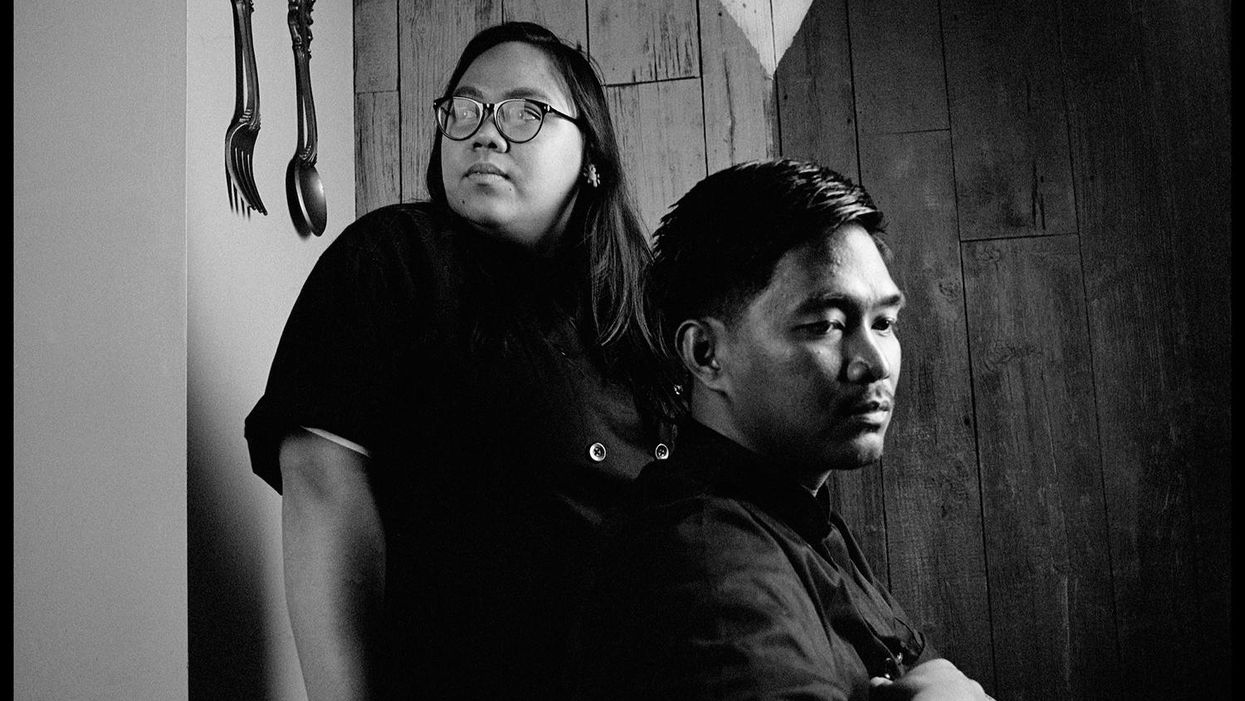 AFTER 2020'S FAD of sourdough starters and parking-lot pastry swaps subsided, many continued to bake. Some even turned their newfound talent into a business.
---
In Houston, several Filipino home bakers have found success over the past year, perfecting traditional breads and desserts from the Philippines — pandesal, bibingka and leche flan — and incorporating customary flavors like ube (purple yam) and mango into non-conventional bakes, like babkas and Basque-style cheesecakes. They craft the goods in their own kitchens, and sell them at Filipino restaurants across Houston, like Gerry's Grill in Chinatown, On Da House in Sugar Land, and Flip 'n Patties in the Energy Corridor.
"Coming from food truck life, we've always had to collaborate with other businesses," says Flip 'n Patties' Don Jante, who opened a brick-and-mortar outpost of his popular Filipino longanisa burger truck in 2017. "It benefits both parties and gives our guests different varieties of tastes and experiences."
For Karen Guntalilib, who opened On Da House tapioca in December 2019, taking on pop-ups was just as crucial for her restaurant as it was for the bakers. "We started ordering goods from local businesses, a lot of whom got laid off. We decided to do pop-ups to help them, and at the same time get some traffic at the shop."
This reciprocal pop-up model is not new, but it is extra special in a community whose centrifugal force is food and extended family. The mutual support takes on additional meaning when many of the home-bakery businesses were born out of a need for income following job loss, and are serving a community in which so many work on the front lines in health care.
"Restaurant pop-ups are super important for small start-ups like us," says Jai Duque, who started Ube Co. HTX — already known for its ube tart made with cream cheese, milk and an in-house ube jam — in 2020. "[The restaurants] allow us to use their space at no cost, since we do not yet have the capability to have our own."
Plus, partnering with restaurants yields more personal encounters. "We get to stay in the store, and we get the chance to meet our customers and really showcase our products to them," says Marie Yeo, a former F&B supervisor in the hotel industry who started Bask Pastries — with indulgent burnt cheesecakes in flavors like Earl Grey — when she got laid off due to Covid.
"Gone are the days where businesses bash and tear down each other to be able to survive," adds Duque. "We believe that the business culture has evolved due to the difficulties our society has been experiencing. Everyone has been really supportive of each other."
Food