Weathering Three Years of Cancellations — and a Devastating Fire — the Fresh Arts 'Thunder Ball' Rolls In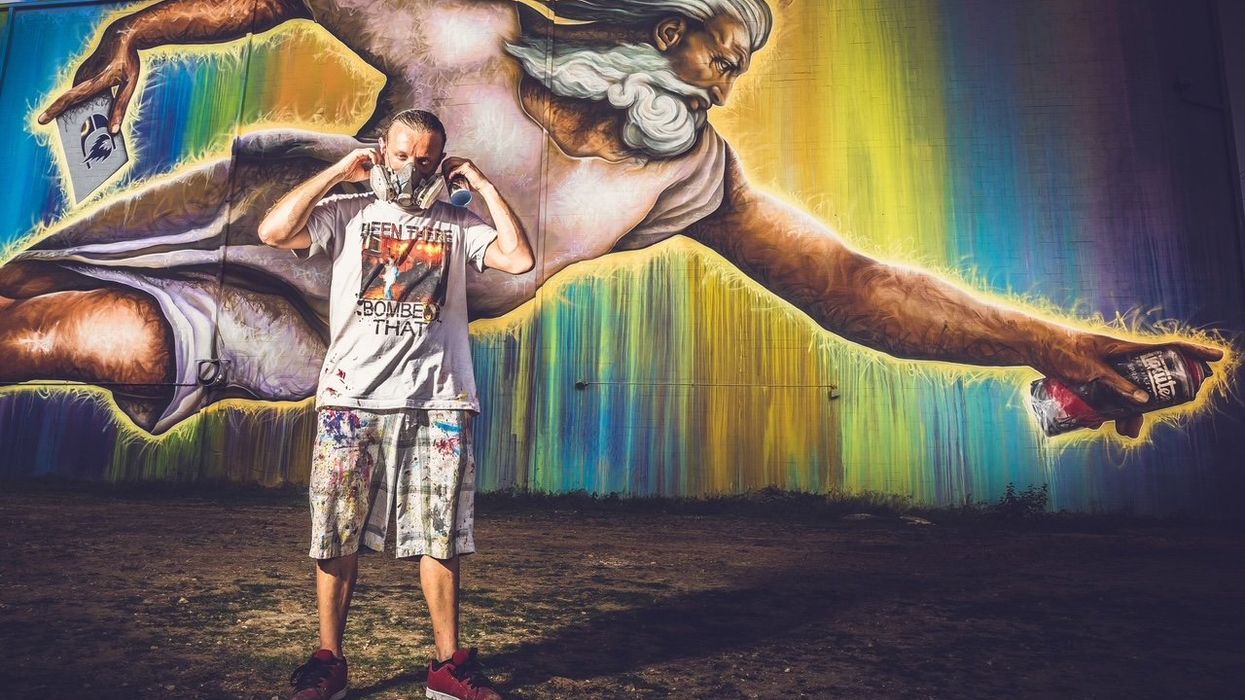 FOR THE PAST three years, due to COVID-19, Houston's artists' advocacy and support organization Fresh Arts has had to cancel its popular annual fundraising gala, which accounts for around 20 percent of its operating revenue. And this year's gala was nearly derailed by a devastating fire at Winter Street Studios in December, which destroyed several artist studios and displaced all of its tenants, including Fresh Arts.
---
As the clean-up continues at Winter Street, Fresh Arts' programs, services, and events will go on as well: Its 2023 gala The Thunder Ball takes place Saturday, Feb. 25, at Silver Street Studios. The swinging '60s-meets-007-themed soiree promises to be one of the coolest parties of the season.
The gala takes its name from Ian Fleming's classic James Bond novel Thunderball, and the film version's melodramatic title song as belted out with comedic virility by Tom Jones, who delivered the tune with so much passion he fainted in the recording booth after singing its final high note. Fresh Arts' legendary galas are known for being just as over-the-top, and the Thunder Ball will be no exception. Guests will enjoy "an electric party den filled with 450+ secret agents, hair band rockers, and glamourous villains," with creative cocktails (shaken, not stirred, of course!), tasty bites from local restaurants, casino games, and a silent auction of works by more than 50 emerging and established Houston artists. There will also be special performances by choreographer Leandre Douglas, burlesque aerialist Aerial Bambi, and Houston muralist Mr. D 1987, a.k.a. Sebastien Boileau.
Founded in 2012 upon the merging of Fresh Arts Coalition and Spacetaker, and led by executive director Angela Carranza, Fresh Arts provides artists of all disciplines free career-development resources and programming, and fiscal sponsorship for individuals and groups without 501c(3) ("nonprofit") status. (When we wrote about Fresh Arts back in 2018, its artist members had great things to say about the organization.)
Boileu learned much more about Fresh Arts and its mission when a friend on the organization's board nominated him to be a chair for the 2023 gala. "The first thing that stuck out to me was the Fresh Arts staff," says Boileau. "I was really impressed by the drive and passion of this small group working behind the scenes. When you see that, you can tell there's a strong foundation and that the organization really cares about artists."
Boileau promises his performance will be "immersive, fun, and unexpected," but wants to keep the details a surprise. "I'll be using multiple mediums," says Boileau. "One thing I will say is the outfit I'll be wearing is a big part of the show. Get ready!"
Thunder Ball will also honor two Houstonians dedicated to empowering the city's artists and creative community: Jorge Garza, founder of Segundo Barrio Children's Chorus, Houston's first bilingual children's chorus; and "art and philanthropy power duo" Dana and Taft McWhorter, who recently published a book titled 50 Artists: Houston. Houston poet laureate Outspoken Bean emcees, and DJ Gracie Chavez will be spinning all night. You can purchase a ticket for the Thunder Ball or make an underwriting pledge by visiting the Fresh Arts website.
Art + Entertainment