Here Comes the Sun! Cool Montrose Lounge Buzzes with New Coffee Shop-Cafe and Grand Opening Party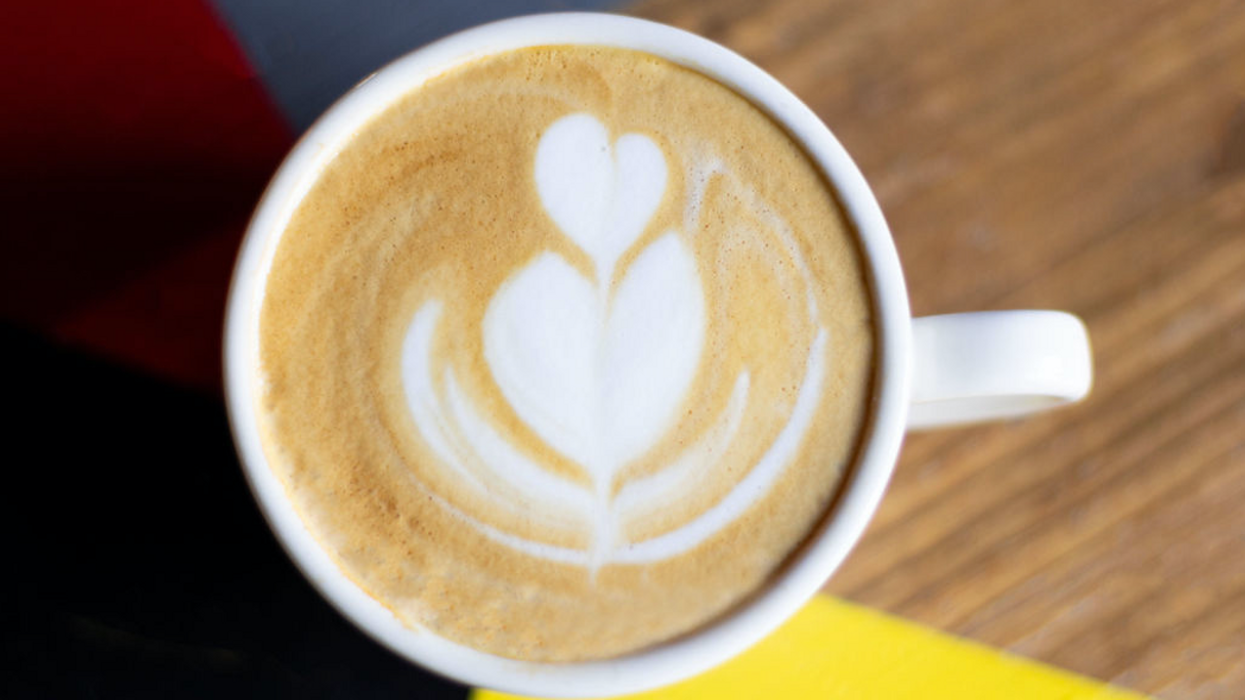 KNOWN FOR ITS diverse music, live DJ performances and as a venue created for electronic and dance music aficionados, The Flat is introducing Sunny Coffee at The Flat, a vibrant coffee bar concept. Spearheaded by its owner, the legendary DJ SUN, the addition to the beloved lounge aspires to foster creative connections and community through shared coffee cravings.
---
Sunny Coffee launches at The Flat this Saturday, November 18, 11am, with a stellar lineup of DJs including: Sabinin, DJ Goodfat, Malcolm Bravo, Morgan Morgan, Bad.Idea, Jordy, ERA and The Flat's DJ SUN. Coffee and music lovers in the Montrose community are welcome to the celebration, of which Houston CityBook is the media sponsor.
To bring the new coffee program to life, DJ SUN collaborated with Cruiser Coffee, a local roastery led by industry veteran Keith Adkins. Guests can expect a diverse selection of freshly roasted beans that mirror the broad spectrum of international flavors found in DJ SUN's extensive record collection.
"The Flat has always been a place where friends and neighbors can come together, and with our new expanded hours, coffee program, and chef partners, we're bringing a rare mix of coffee, music, and culinary options to our community," says DJ SUN. "We're not just offering coffee; we're offering an inviting space that complements our commitment to showcasing the best of Houston and fostering connections among our patrons."
Espresso martini at The Flat (photo by Fernanda Varela)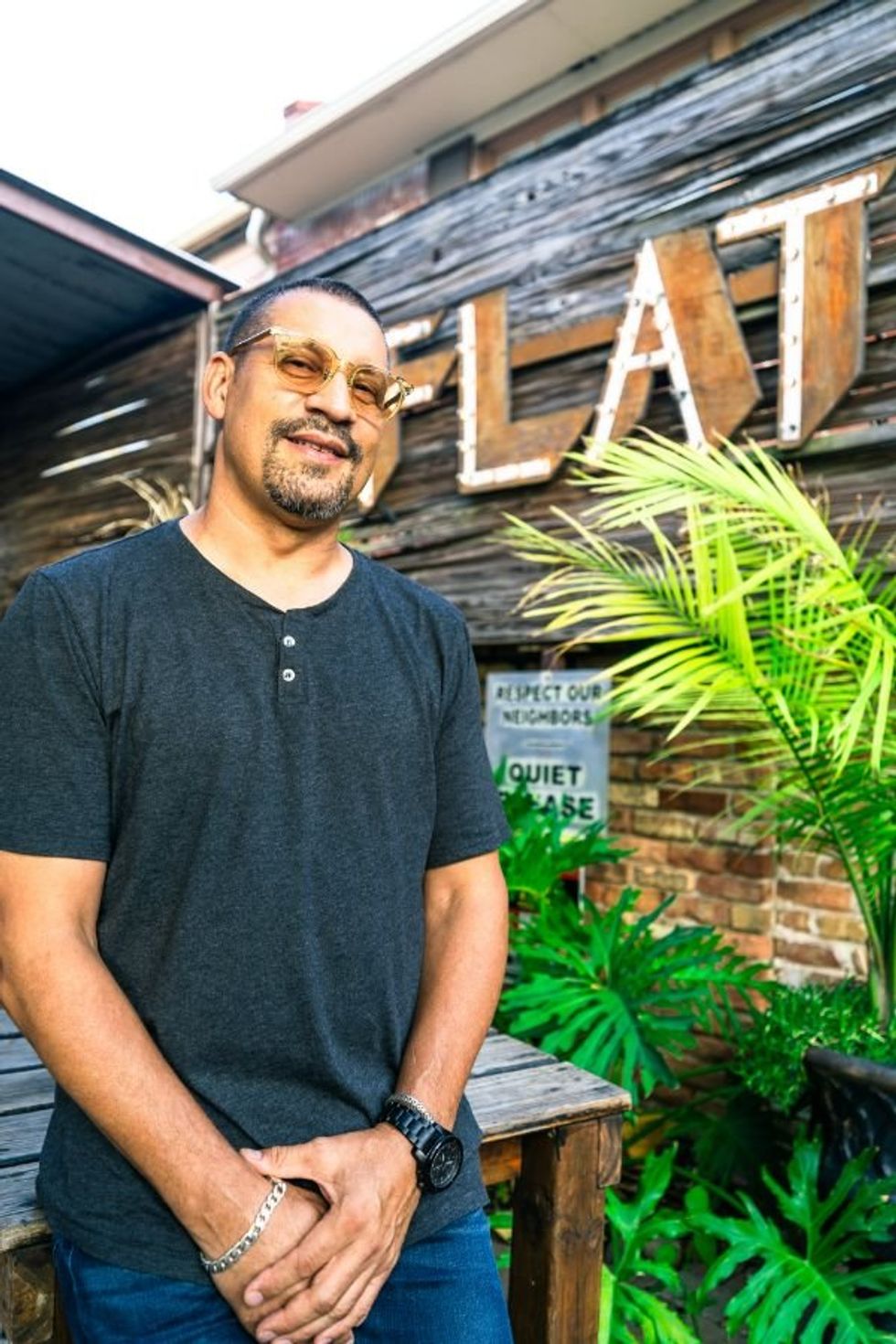 DJ Sun at The Flat (photo by Amil Velasquez)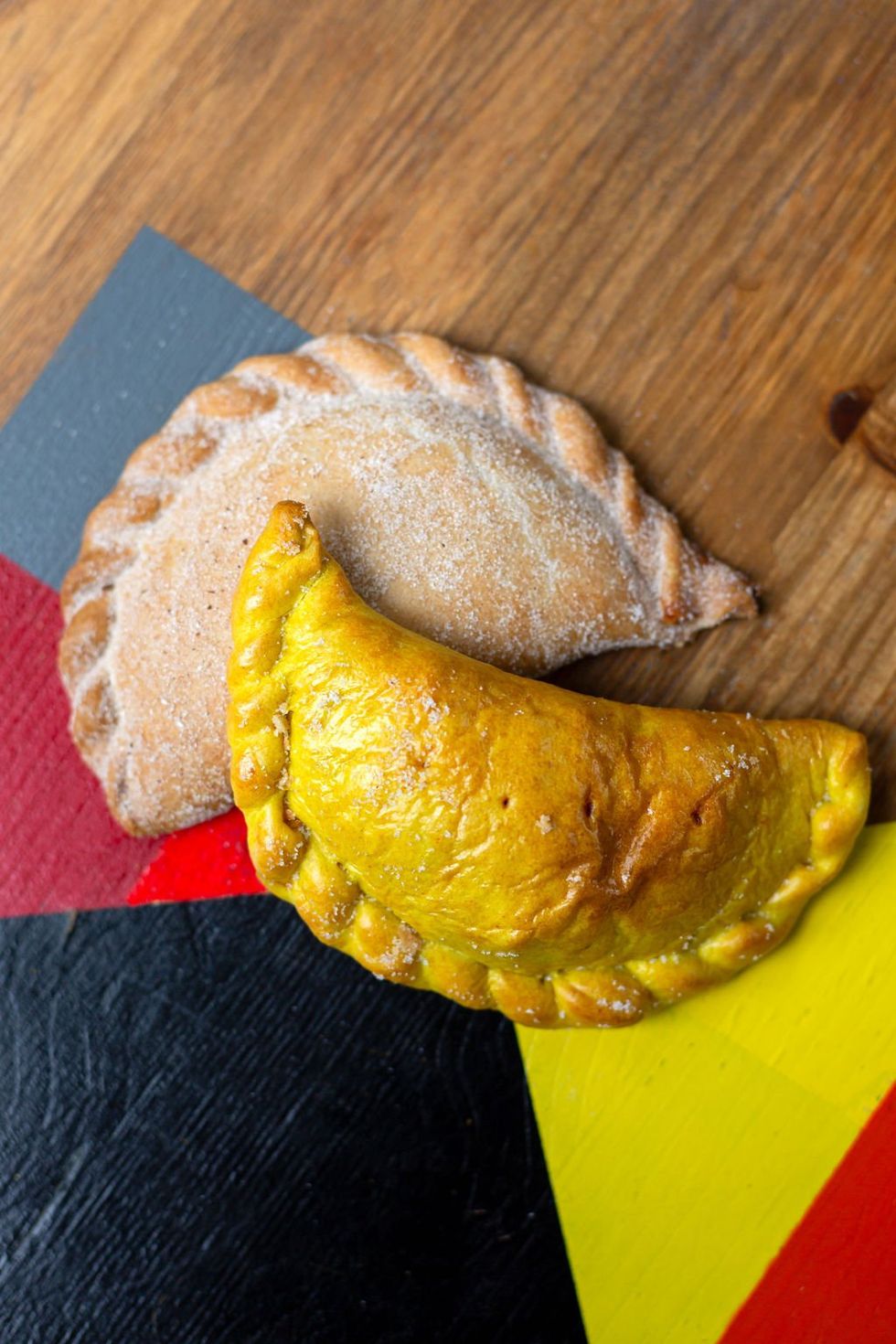 Treats at 'Sunny Coffee' at The Flat (photo by Fernanda Varela)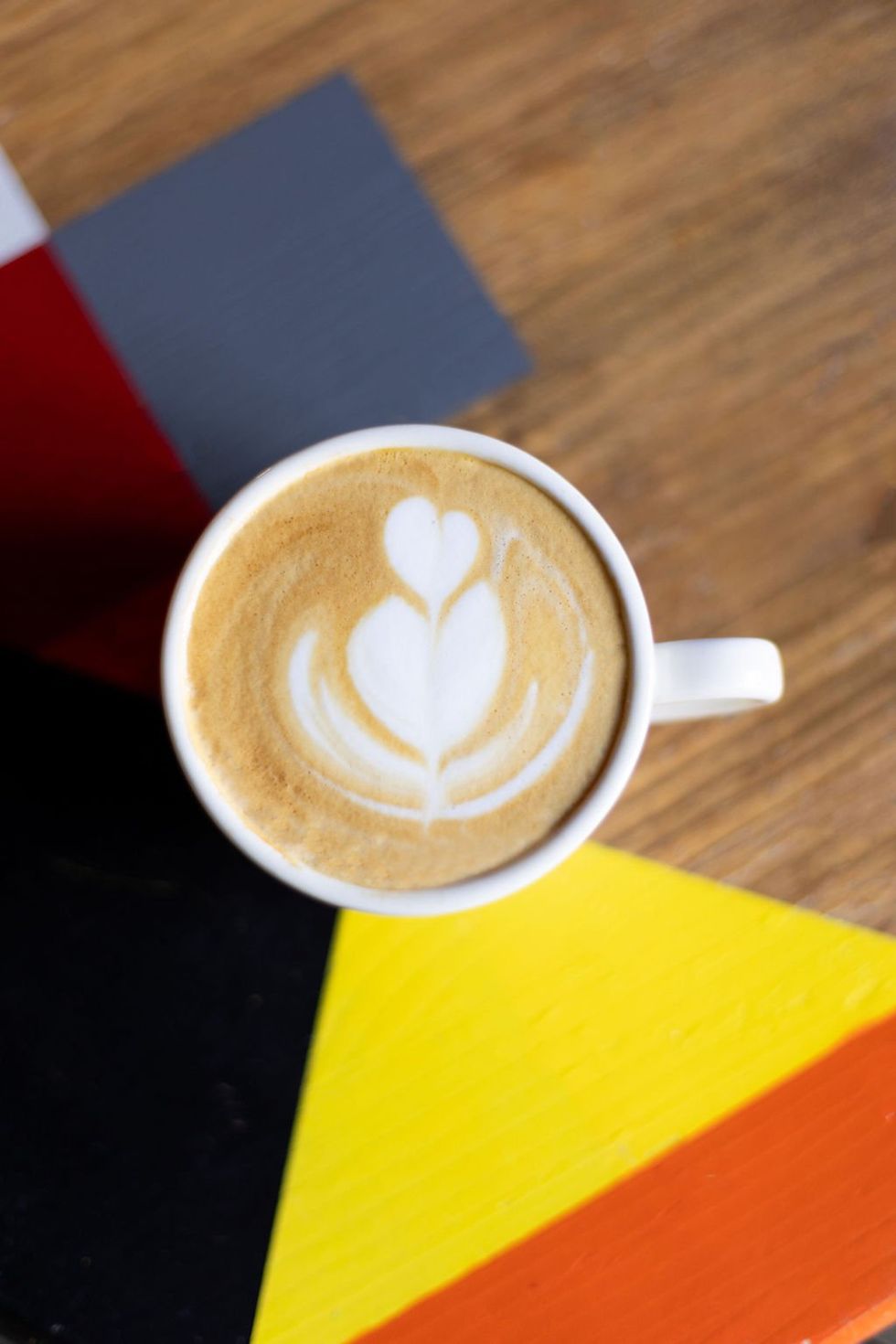 Cappuccino at The Flat's new 'Sunny Coffee' (photo by Fernanda Varela)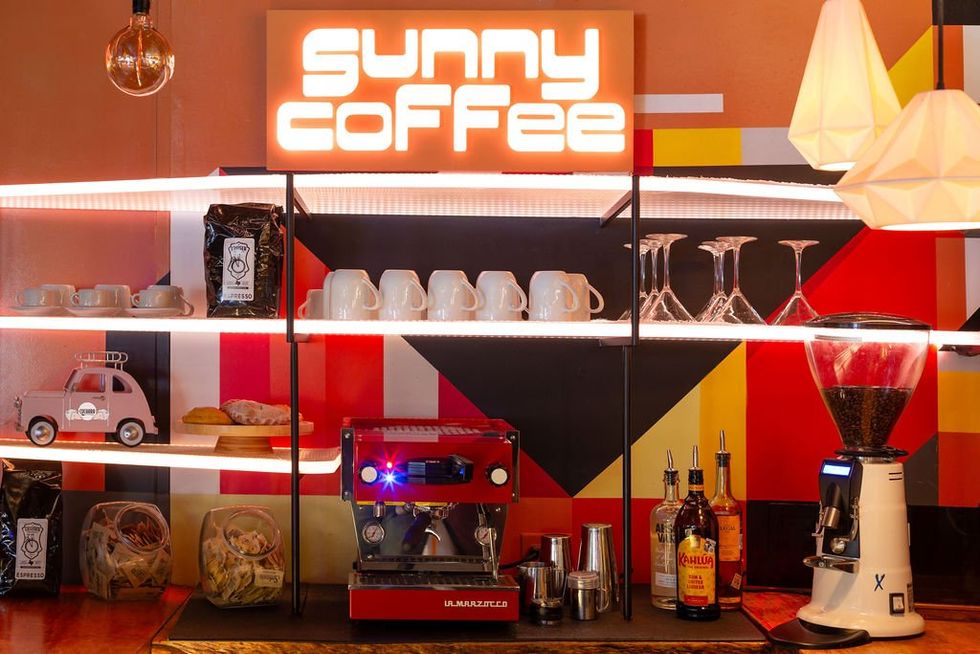 The Flat's new 'Sunny Coffee' program (photo by Fernanda Varela)
Anticipate a diverse menu of coffee options from classic espresso drinks to inventive specialty beverages crafted by its baristas. Whether you prefer a rich cappuccino, a refreshing cold brew, an espresso martini or a meticulously brewed pour-over, the new concept promises to perk up something for every coffee connoisseur. Alongside its espresso-based coffee drinks, guests should come hungry for brunch bites available for purchase from locally owned Cucharita and food trucks situated on-site. Inventive cocktails are also on offer, including an espresso martini, of course.
The vintage-furnished midcentury modern space curated by DJ SUN and Gin Design Group, has been artfully designed to welcome digital nomads and remote workers. A unique fusion of coffee culture and music makes it the right setting for those looking for a comfortable and quiet space to work or collaborate, whether they prefer the cozy indoors or the patio.
Thinking about the holidays and special events? The property offers over 2,500 square feet of indoor lounge and outdoor patio space for special events. With the addition of Sunny Coffee, The Flat extends its daytime hours, opening at 11am daily.