Dramatic HGO Opening Night Performance and Al Fresco Dinner Nets Nearly Half a Mil. No Bull!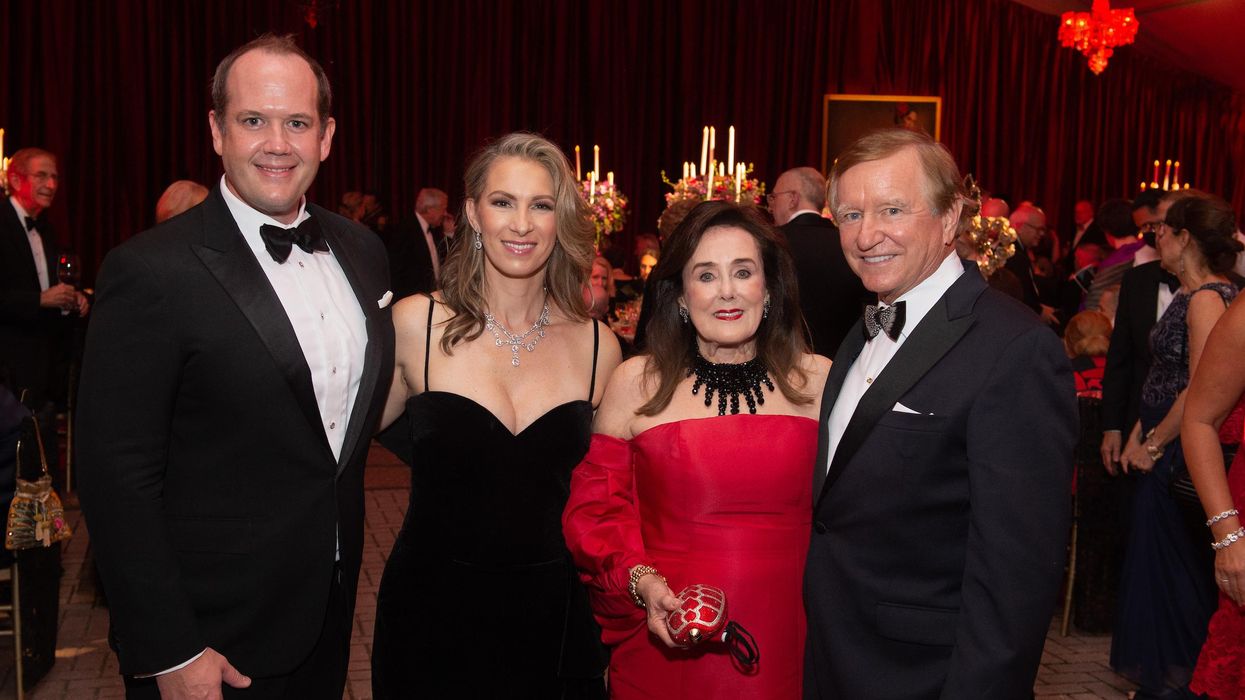 HOUSTON GRAND OPERA officially opened its first live season of shows in two years with a bold, colorful presentation of Bizet's Carmen followed by a fabulous crimson-tented dinner on Ray C. Fish Plaza just outside the theater.
---
The show, kind of a Fatal Attraction for the 1800s set amid the bullfights of Spain, stars Carolyn Sproule in the title role; veteran Broadway director and choreographer Rob Ashford directed. Before the curtain went up, new HGO general manager and CEO Khori Dastoor made welcome remarks to the black-tie crowd at the Wortham.
The dinner after was fabulous. "Chairs Betty and Jess Tutor welcomed guests to an alluring setting by The Events Company bursting with the same jewel tones of Ashford's production and accented with touches of black Spanish lace — a nod to Carmen's femme fatale dress," said an HGO rep. "City Kitchen Catering presented a colorful three course feast inspired by Carmen's Seville setting — poached shrimp and jumbo lump crabmeat salad with piquillo pepper remoulade [and] pan-roasted Red Bird Farms chicken breast with apricots, pistachios and a Madeira reduction."
For dessert: a tarta de Santiago with almonds, white chocolate mousse and coffee ice cream. Sherry was also served.
The event netted nearly $500,000, with VIP guests including Margaret Alkek Williams, Lynn Wyatt and Hallie Vanderhider.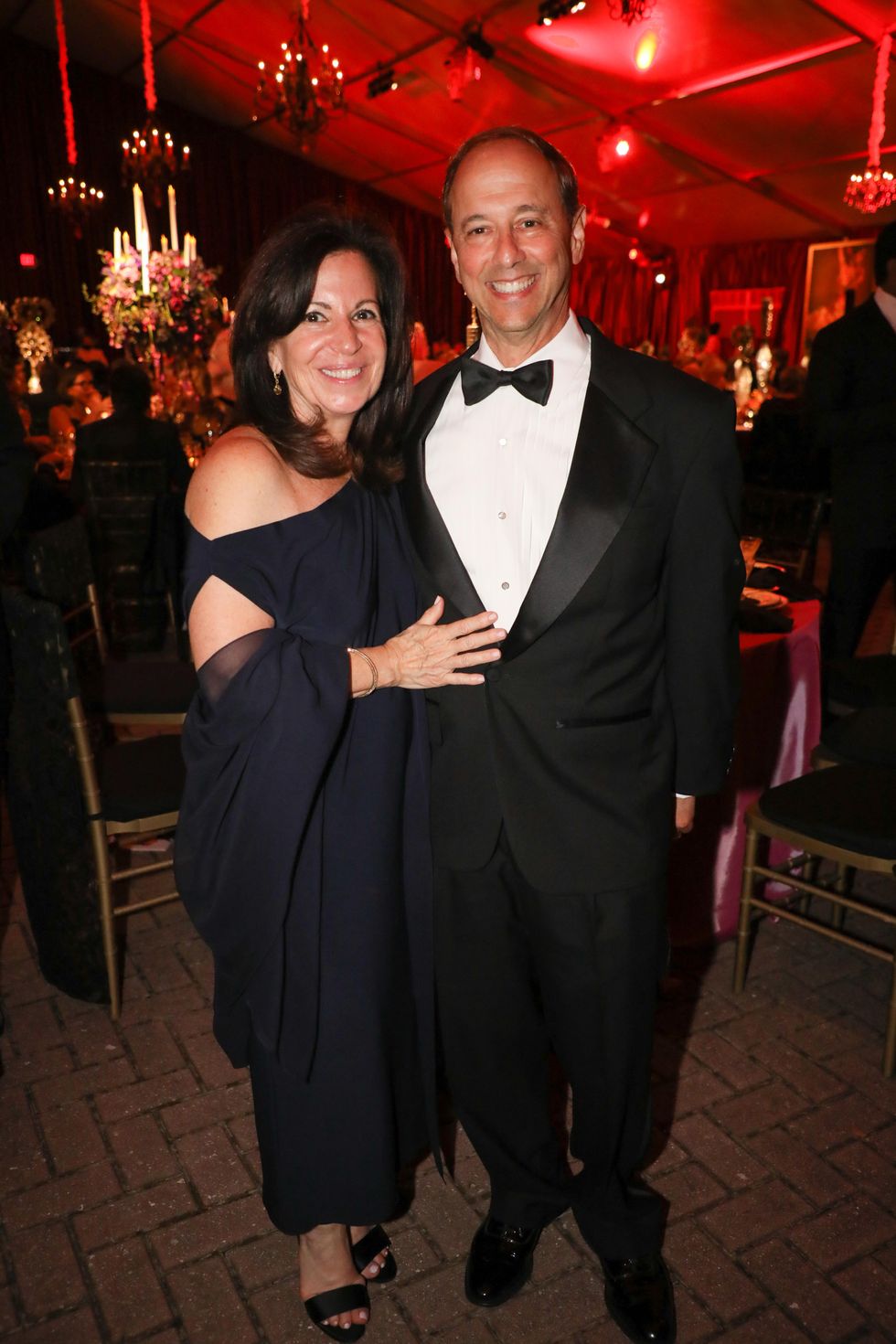 Andi and Stephen Berkman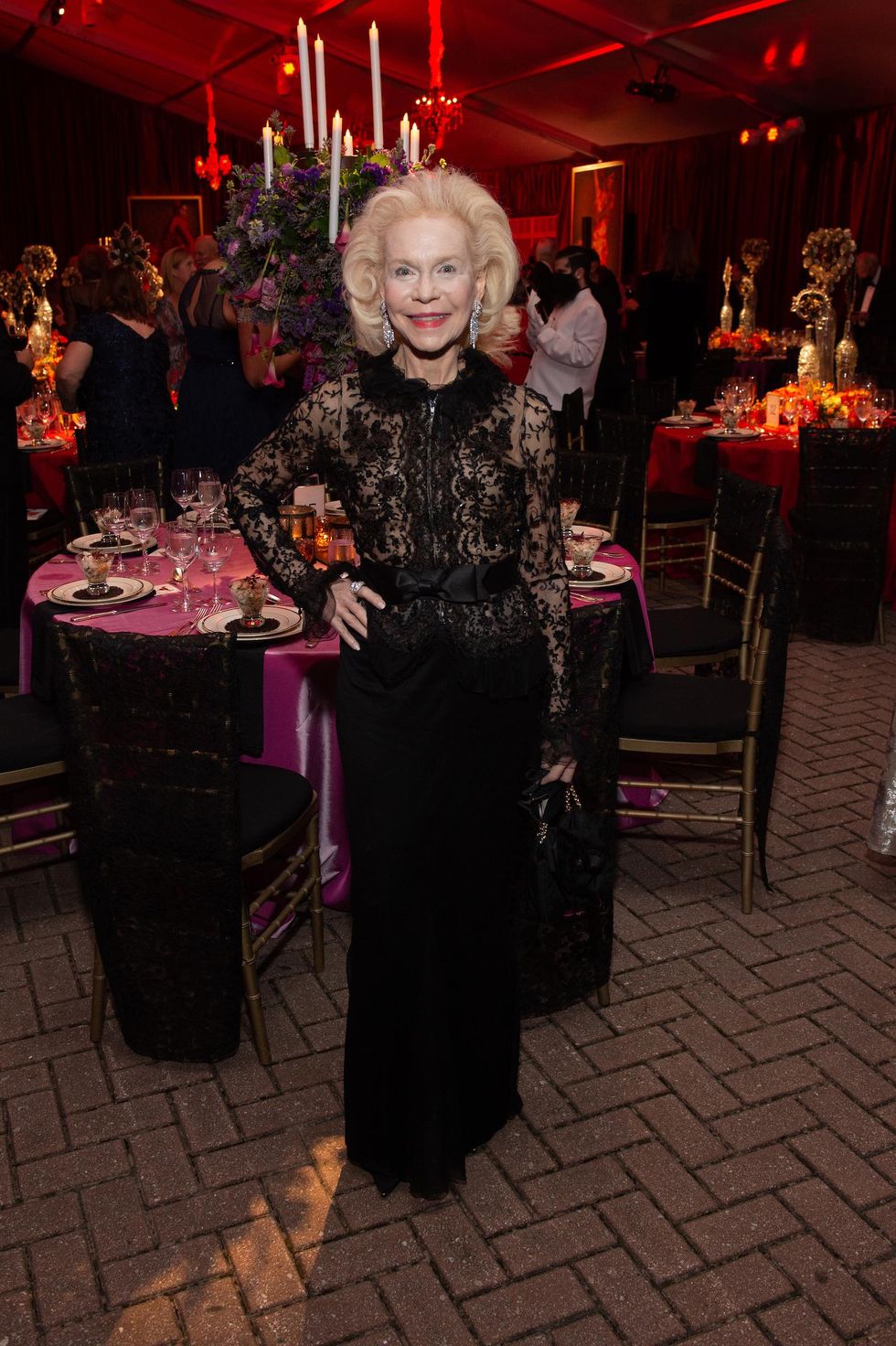 Lynn Wyatt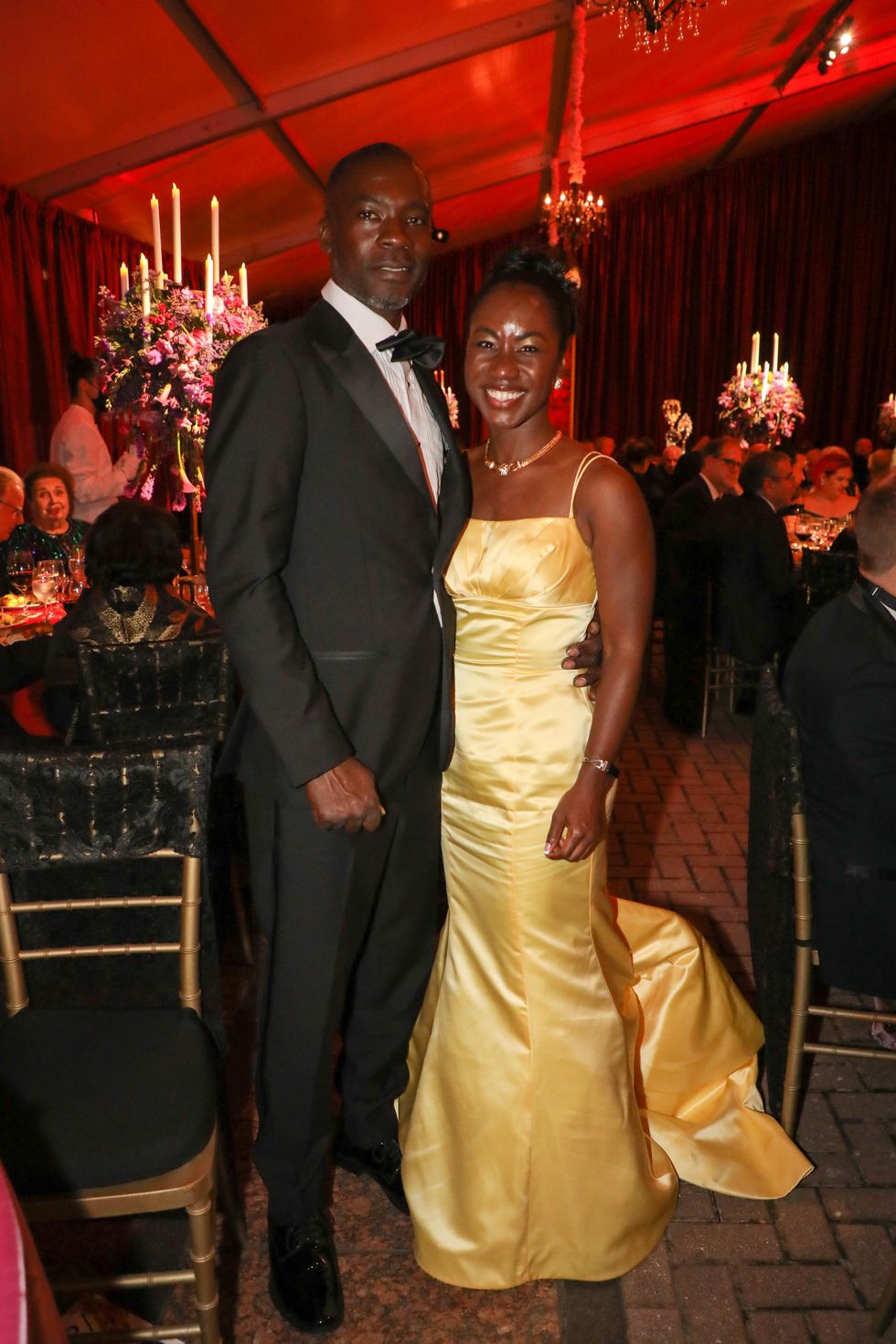 Brian Bunham and Allyson Pritchett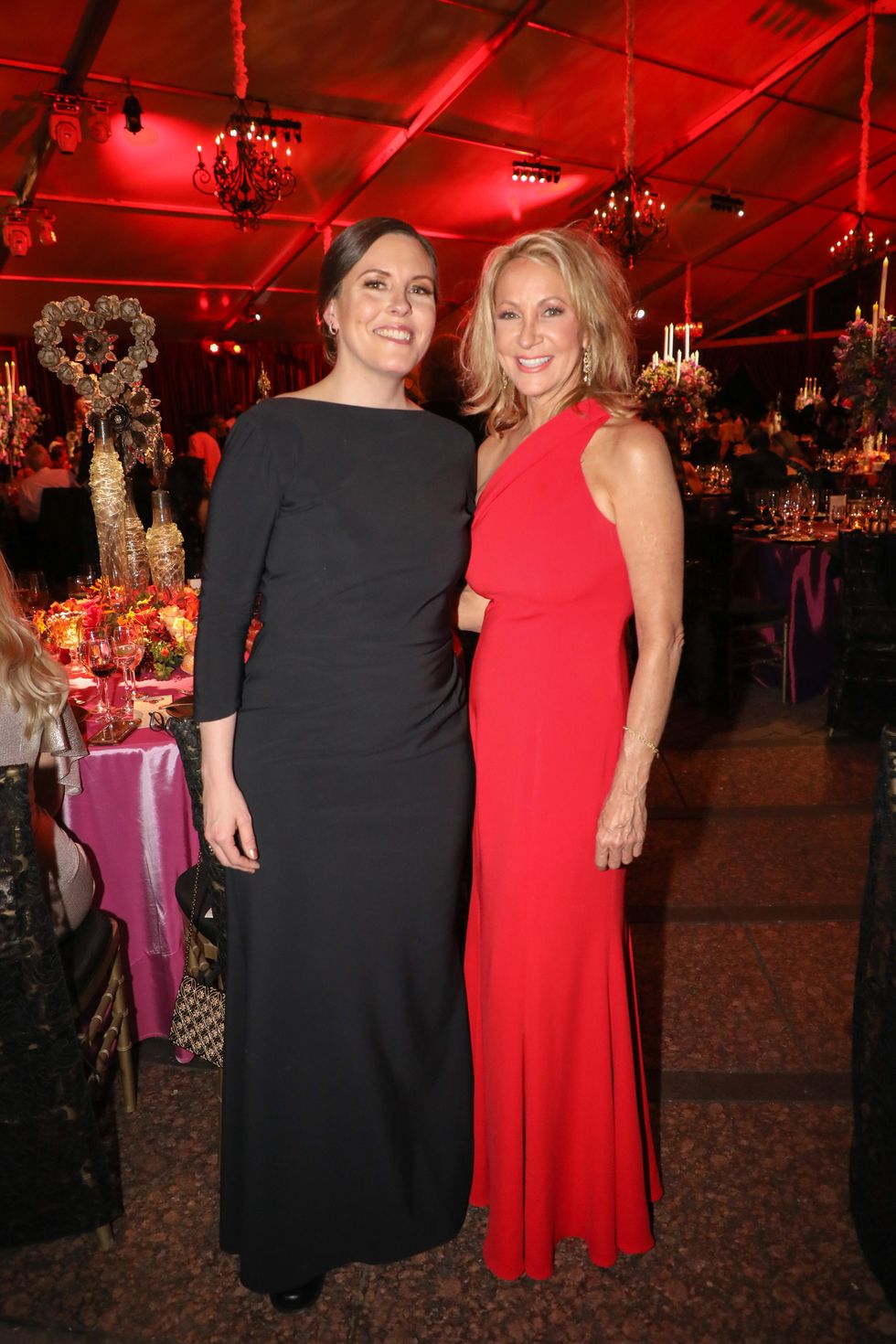 Brittany Williams and Leslie Siller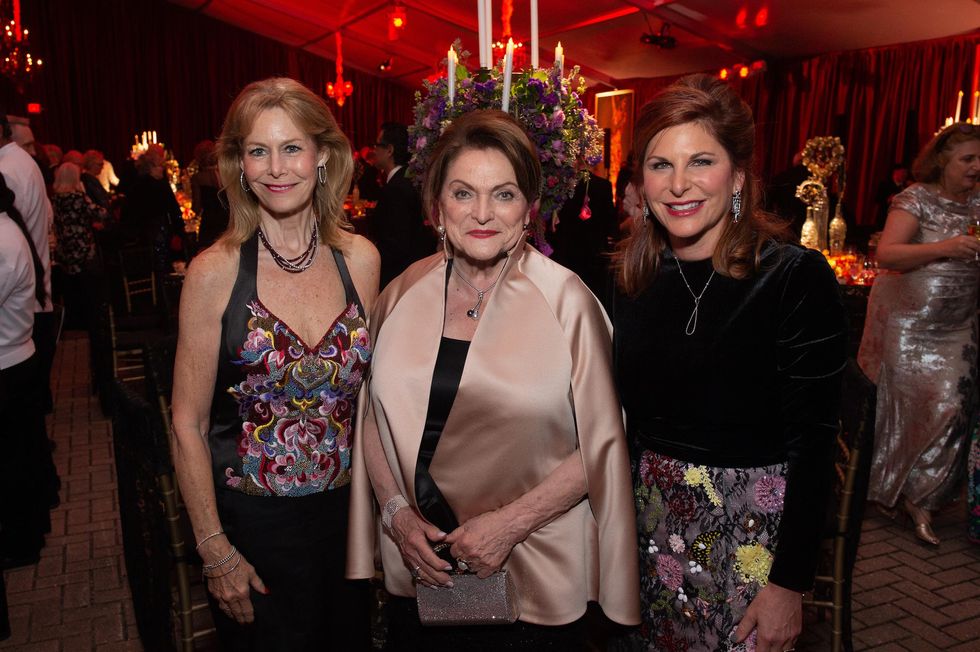 Cheryl Byington, Beth Wolff and Cynthia Wolff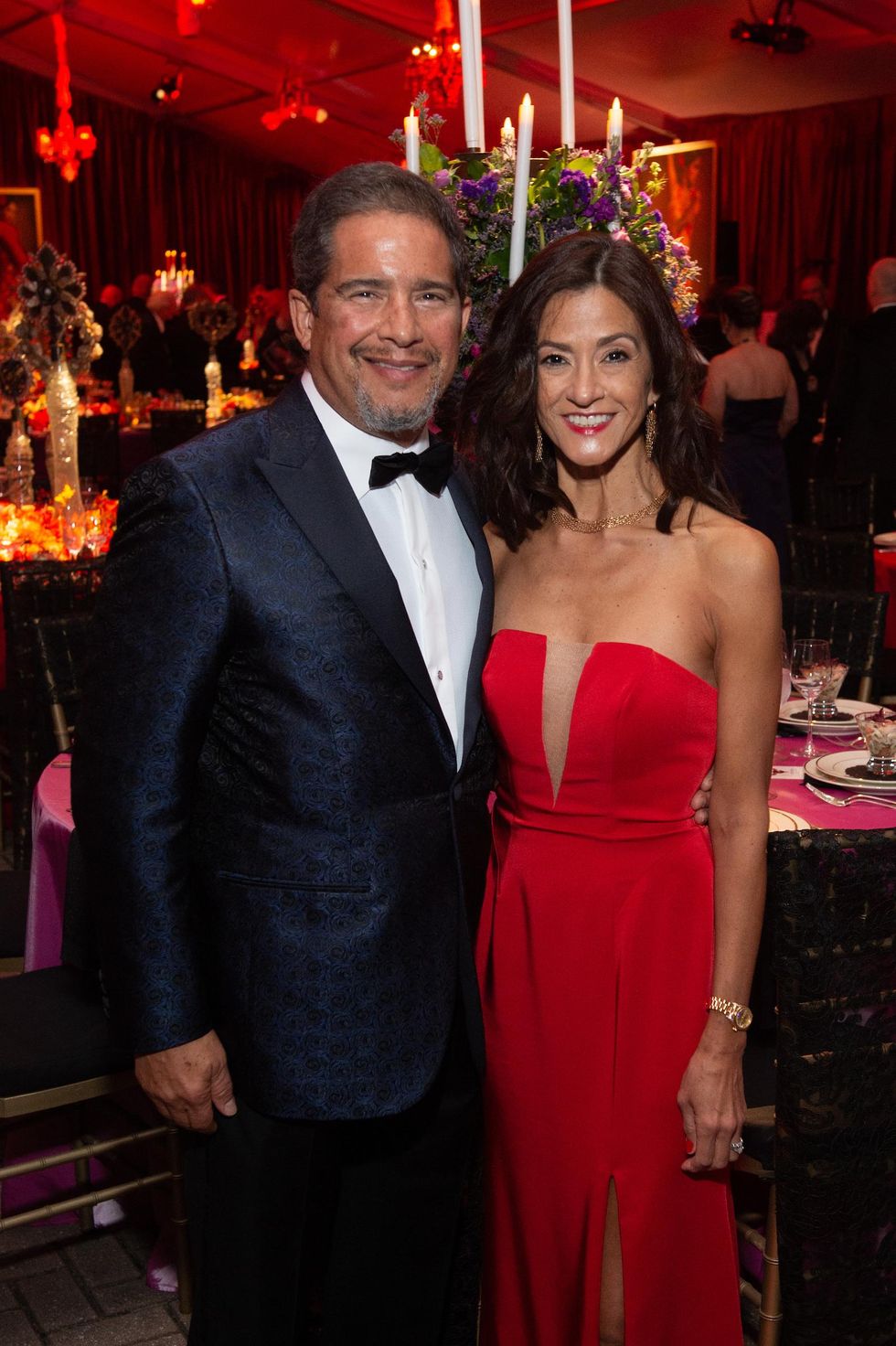 Chuck Silverman and Maria Victoria Varagas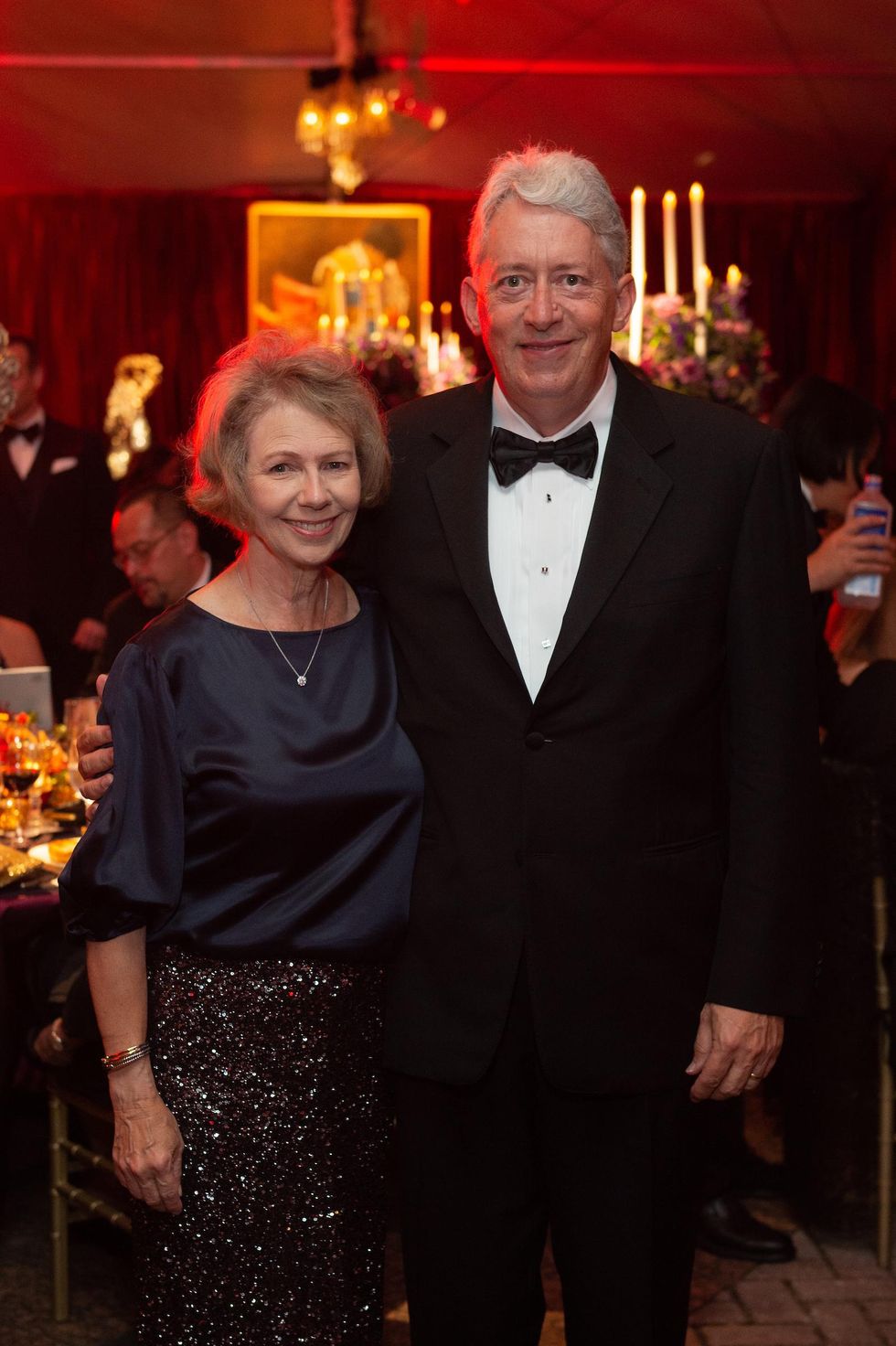 Jeff and Pat Sheets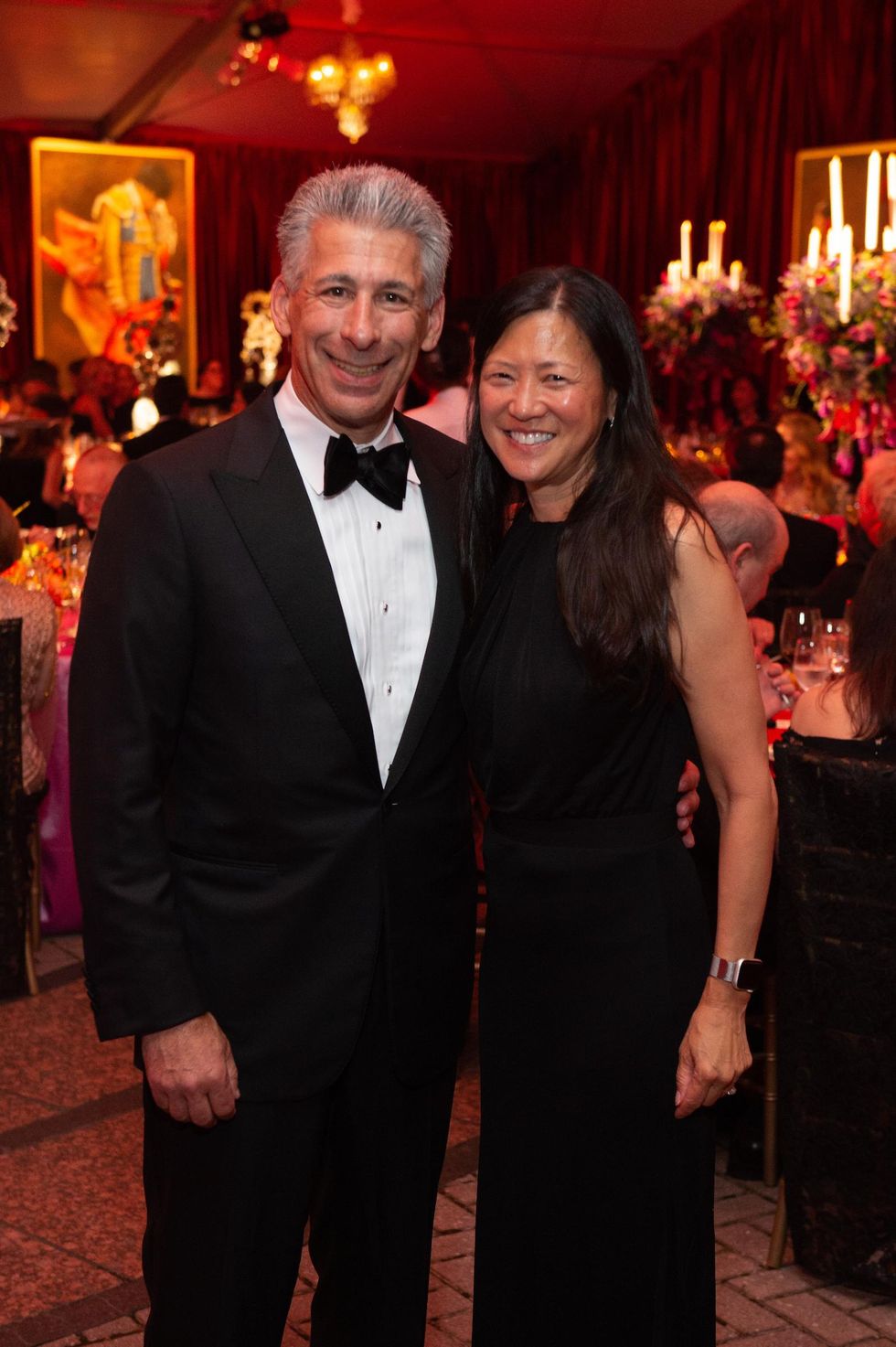 Joe and Claire Greenberg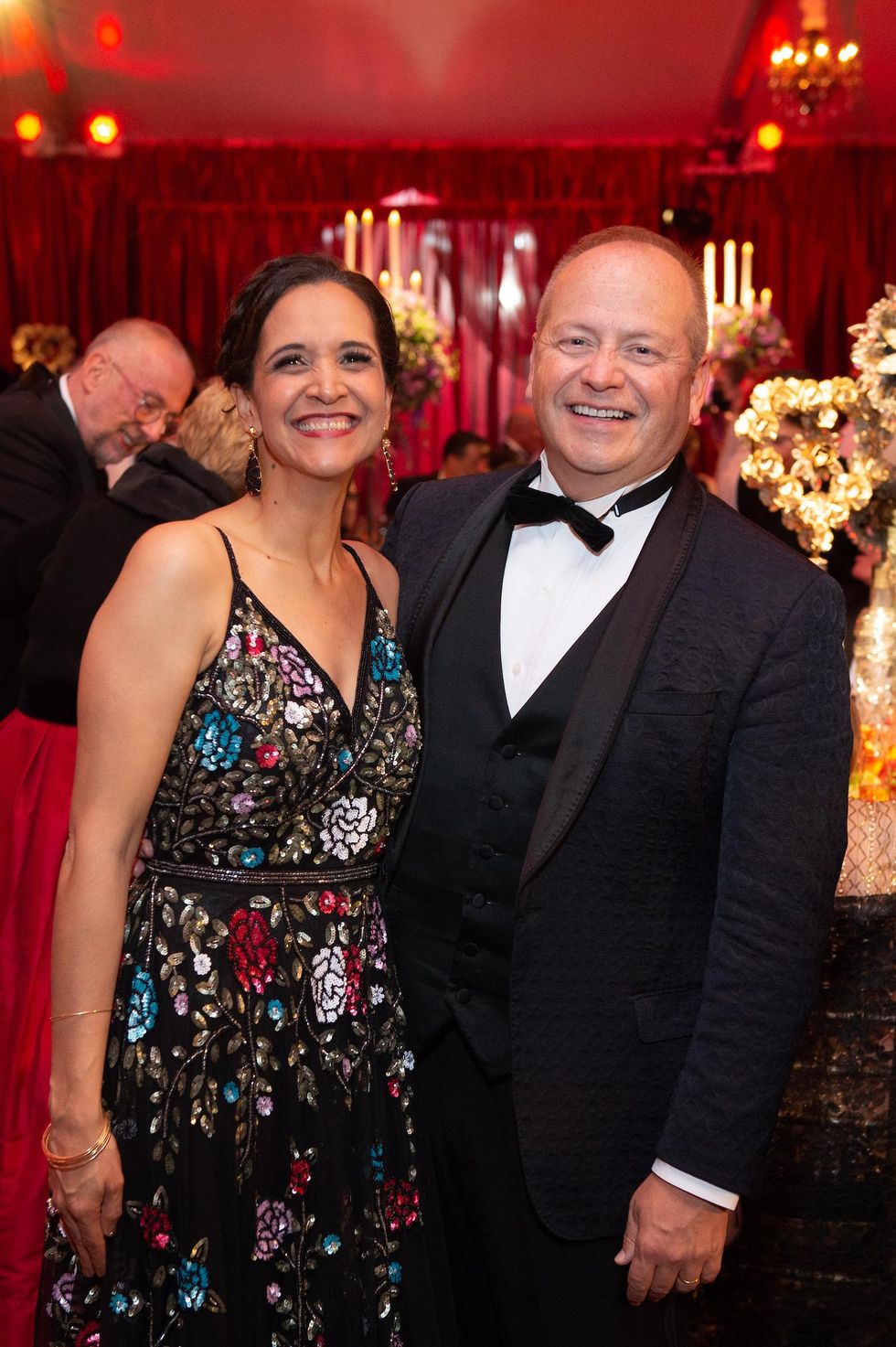 Khori Dastoor and Patrick Summers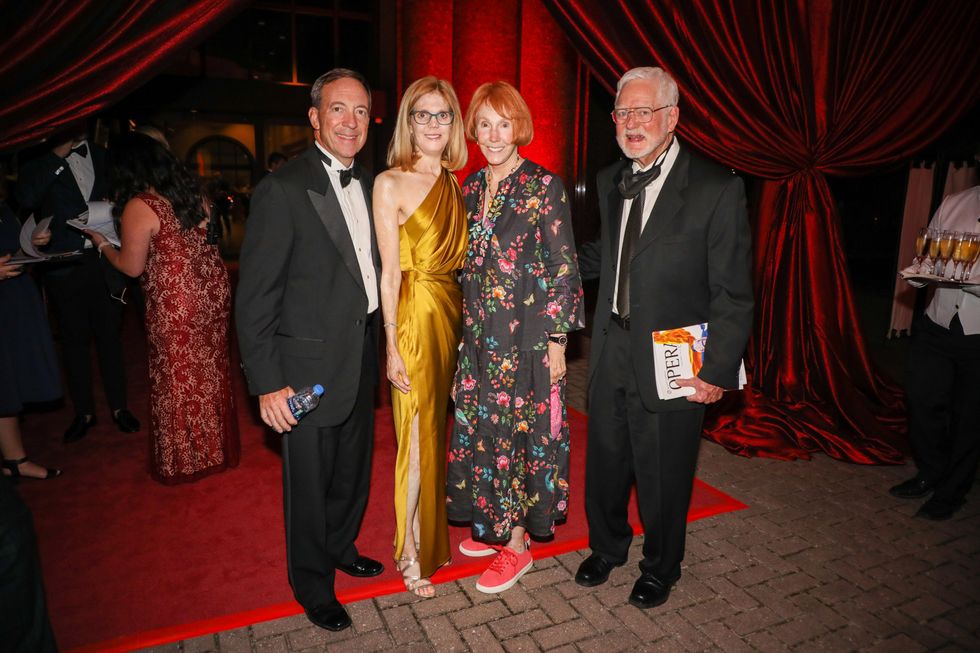 Rich and Stephanie Langenstein, Sandra and George Sneed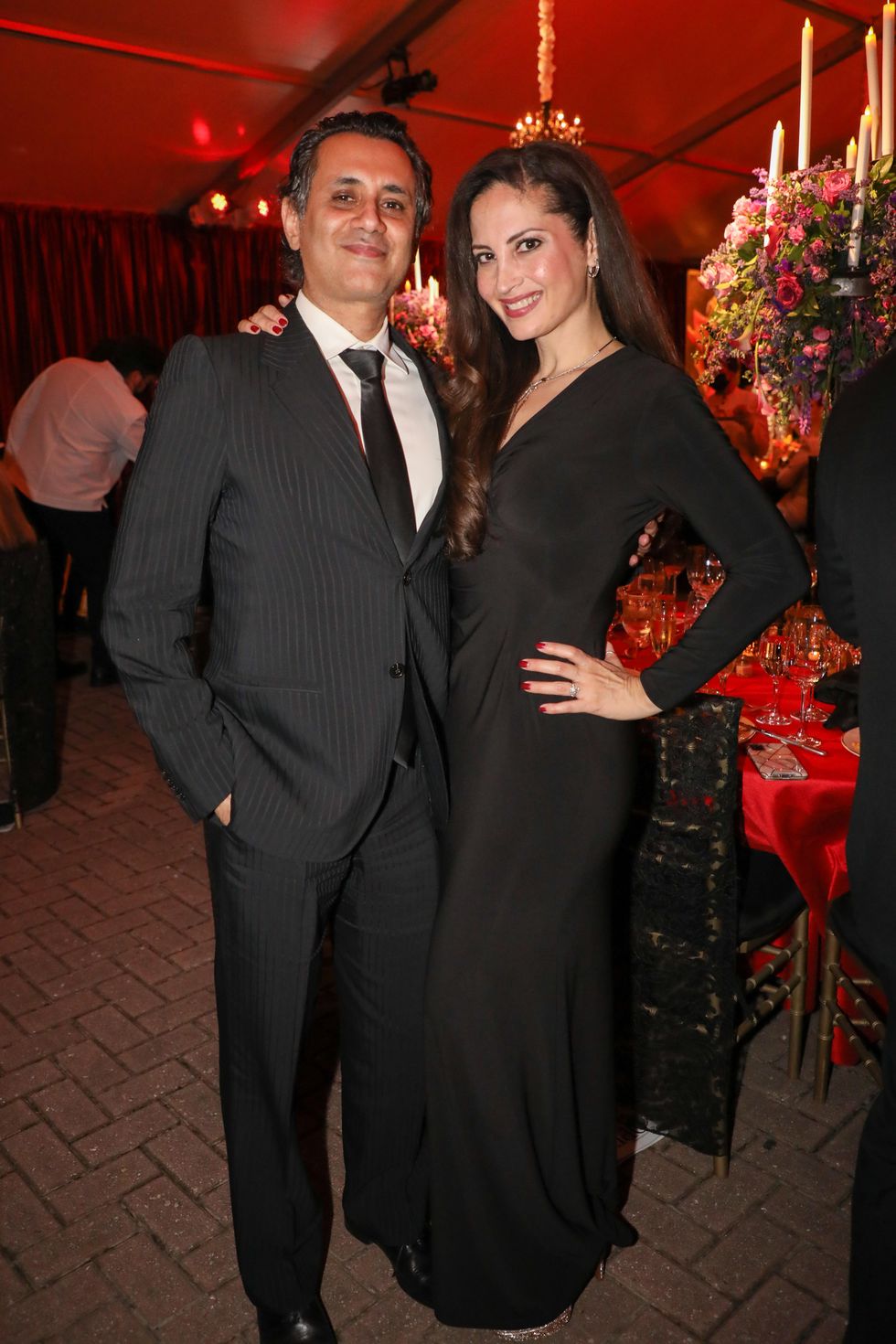 Sina Tazehzad and Priscilla Revis
Parties