HGO Yo-Pros Party With Compass and CityBook at C. Baldwin!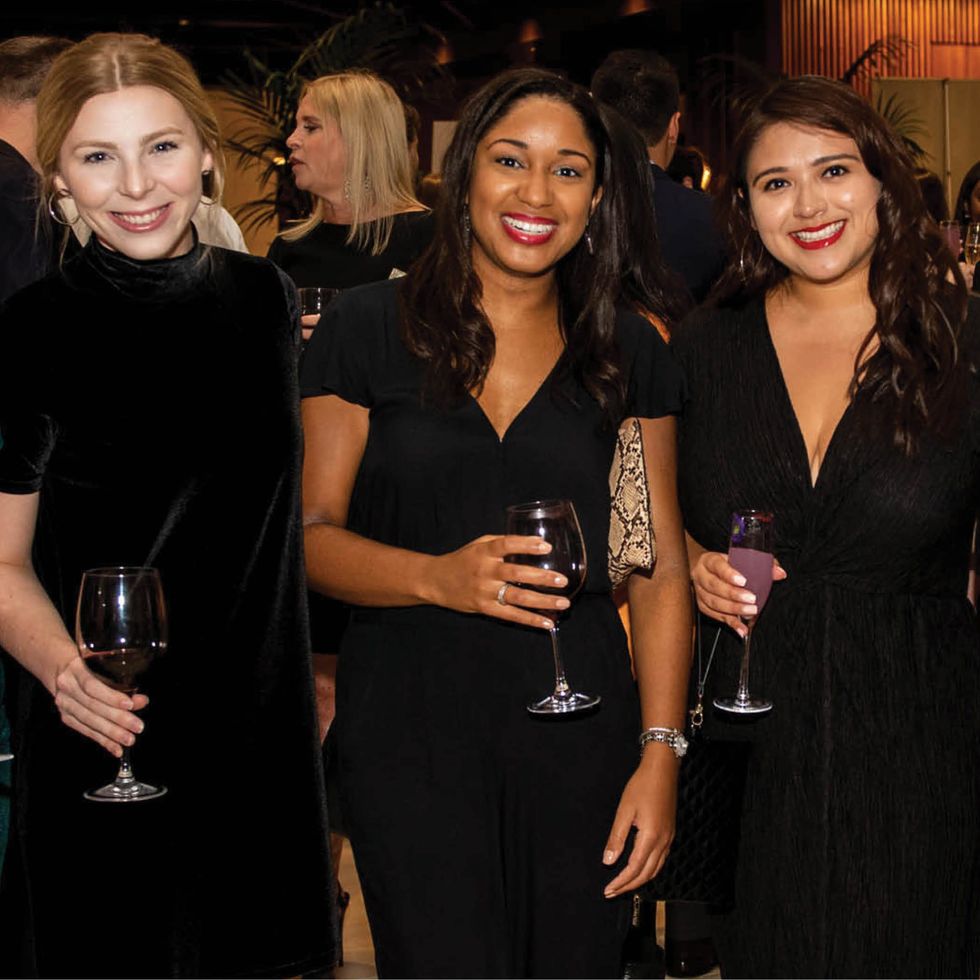 ---
Downtown's C. Baldwin hotel is cementing its place as the season's see-and-be scene. Just a few days after hosting a raucous grand-opening bash — complete with performances by Gloria Gaynor and Houston's own The Suffers — the party place threw open its doors once more for Houston Grand Opera.
HGO's young professionals group, Opening Nights, presented by Houston Methodist, toasted the company's new season at a cocktail soiree sponsored by CityBook with event partner Compass. More than 100 culturally engaged and chatty partygoers, dressed to thrill per the organization's fashion-forward rep, mingled about the first-floor lobby area, gathering under a showstopping chandelier hanging near the bar to take in the urbane patio views offered by a wall of floor-to-ceiling windows. The baritone voice of opera star and HGO Studio alumnus Federico De Michelis, accompanied by pianist Patrick Harvey, floated through the open room during a moving performance.
Celeb chef Chris Cosentino and company had fun dreaming up a fab menu — including the already-famous wood-fired pizza — and a specialty cocktail called The Magic Flute, inspired by HGO's Spring 2020 production of the same name. Other highlights included a first glimpse of Cosentino's brand-new Italian restaurant Rosalie on the C. Baldwin premises, and a sneak peek of the hotel's forthcoming Sloan/Hall boutique.
Dispatches