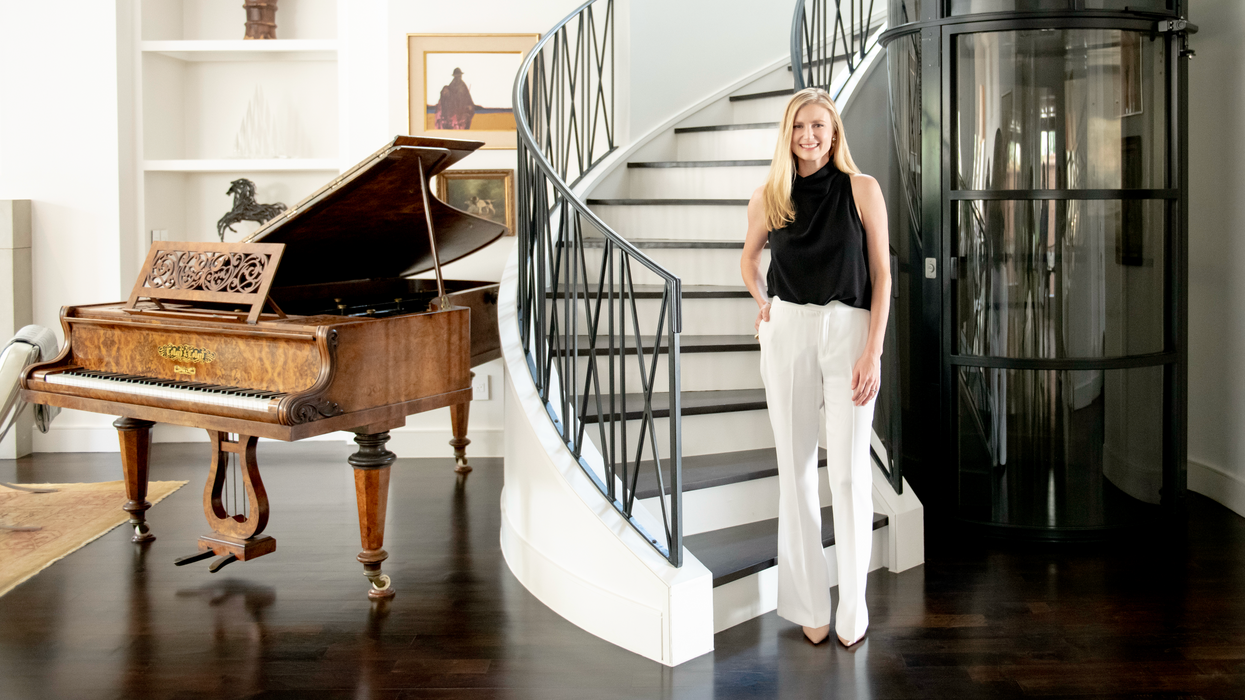 AS A FOURTH-generation Houstonian, Sarah Callaway Sulma has a unique and invaluable view of the city. Her deep seated connection to Houston led her down the path to becoming one the city's most well-respected, and renowned real estate agents. Sarah's natural passion for the real estate industry from a young age led her to where she is today. "I know that it sounds cheesy, but it is the truth! I wanted to be in real estate from a young age," Sarah shares. "The late-great restaurateur, Tony Vallone, put me together with real estate legend, Martha Turner, and Martha put me together with Cathy Cagle. The rest is history-13 years of success and counting!" Now with over 13 years in real estate and $55M+ in residential real estate sales, Sarah brings a rare combination of knowledge, skill, and advocacy to each one of her clients.
But her drive to build and maintain relationships consistently continues to help her advance in her real estate career. "Clients are the greatest investments. I am invested in helping them sell their home and find their dream home, and continue to invest in the relationship far after the transaction. A majority of my clients have already entrusted me through multiple repeat transactions over my 13+ years of experience thus far. I foster those relationships because I intend for them to last a lifetime."
713.299.9888, sarah.callaway@greenwoodking.com@caglecallaway.gk
PER THE SPLENDID tradition, Houston Ballet supporters who turned out for Opening Night over the weekend were treated to a fabulous dinner on the Wortham stage after the lavish production.
"More than 220 Onstage Dinner guests, donning cocktail attire, attended both the performance and sold-out post-performance dinner," said a rep for the company. "This year's performance included John Neumeier's A Midsummer Night's Dream, based on Shakespeare's joyous romantic comedy."
Besides celebrating the opening of the new season — and raising $250,000 in the process — patrons toasted Artistic Director Stanton Welch on his 20th year with Houston Ballet. Conveniently, it had been proclaimed to be Stanton Welch Day in the City of Houston.
"The dreamy décor, created by Bergner and Johnson, exuded an enchanted starry forest feel with arrangements of hydrangea, dahlias, roses and stock in jewel tones of sapphire, emerald and amethyst," noted the Ballet rep. "Tall arrangements of similar flowers with greenery and vines twisting around the stands held votive candles beautifully suspended from the branches."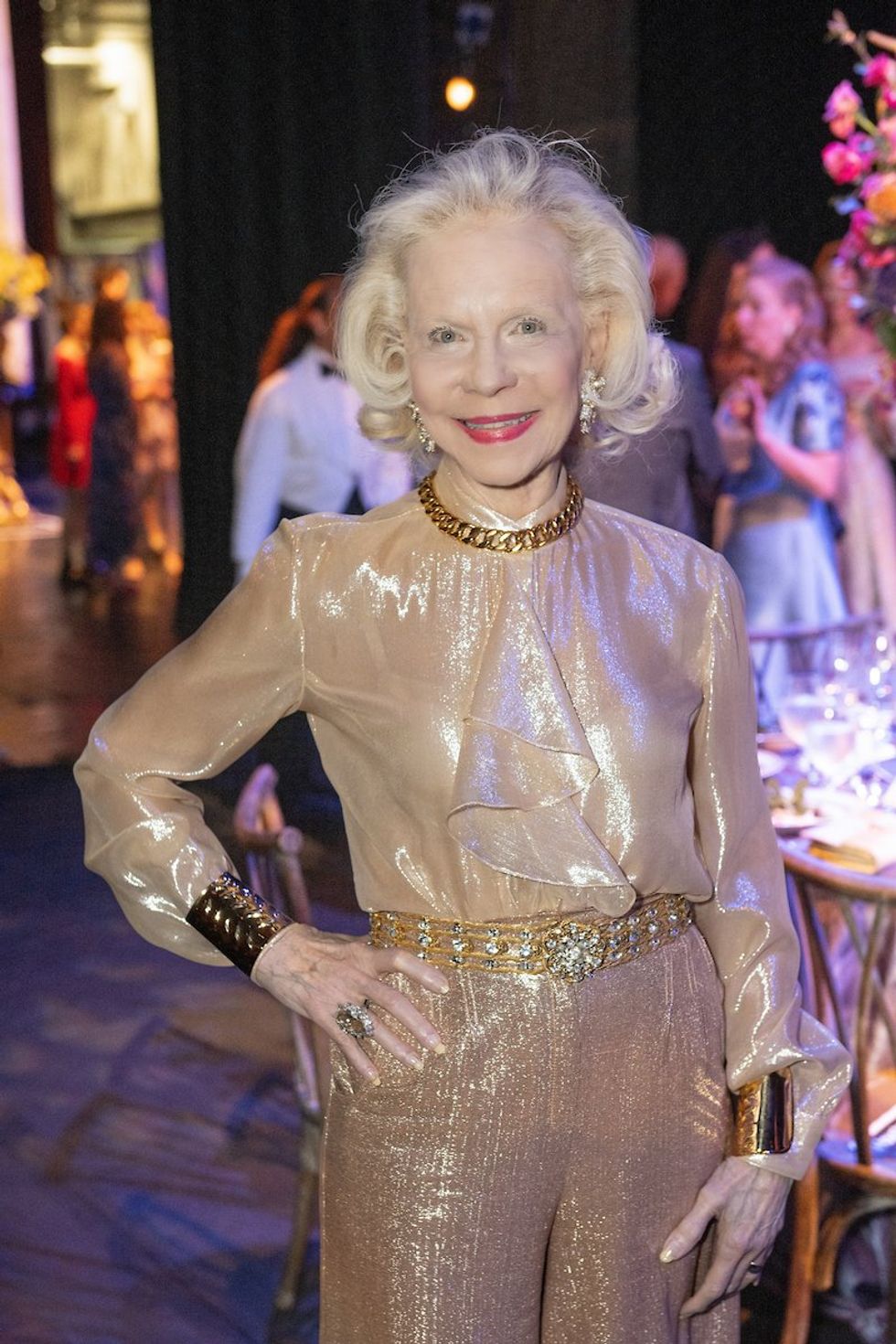 Lynn Wyatt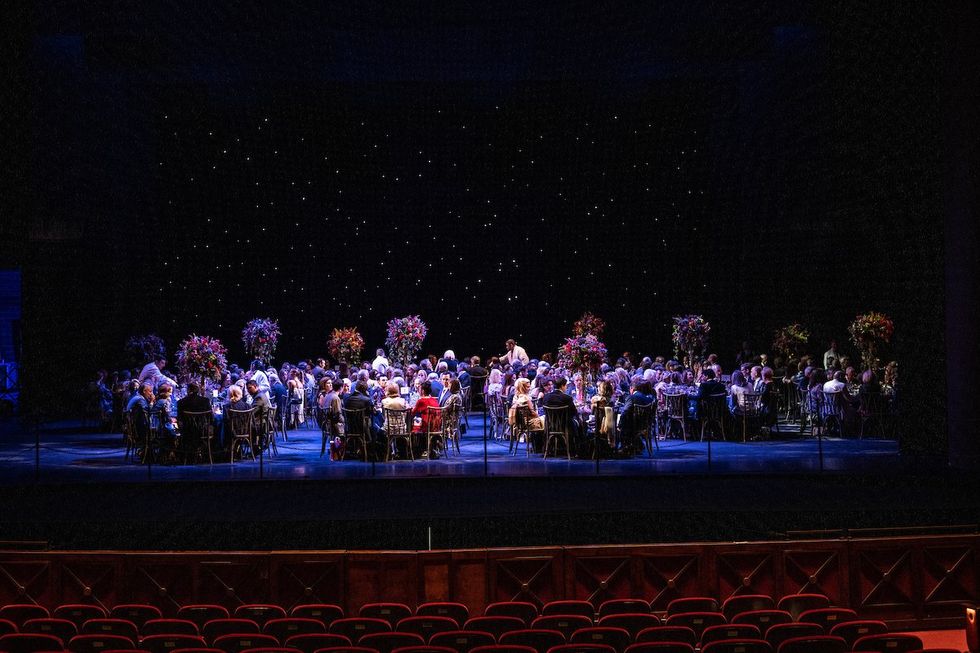 A starry dinner on the Wortham stage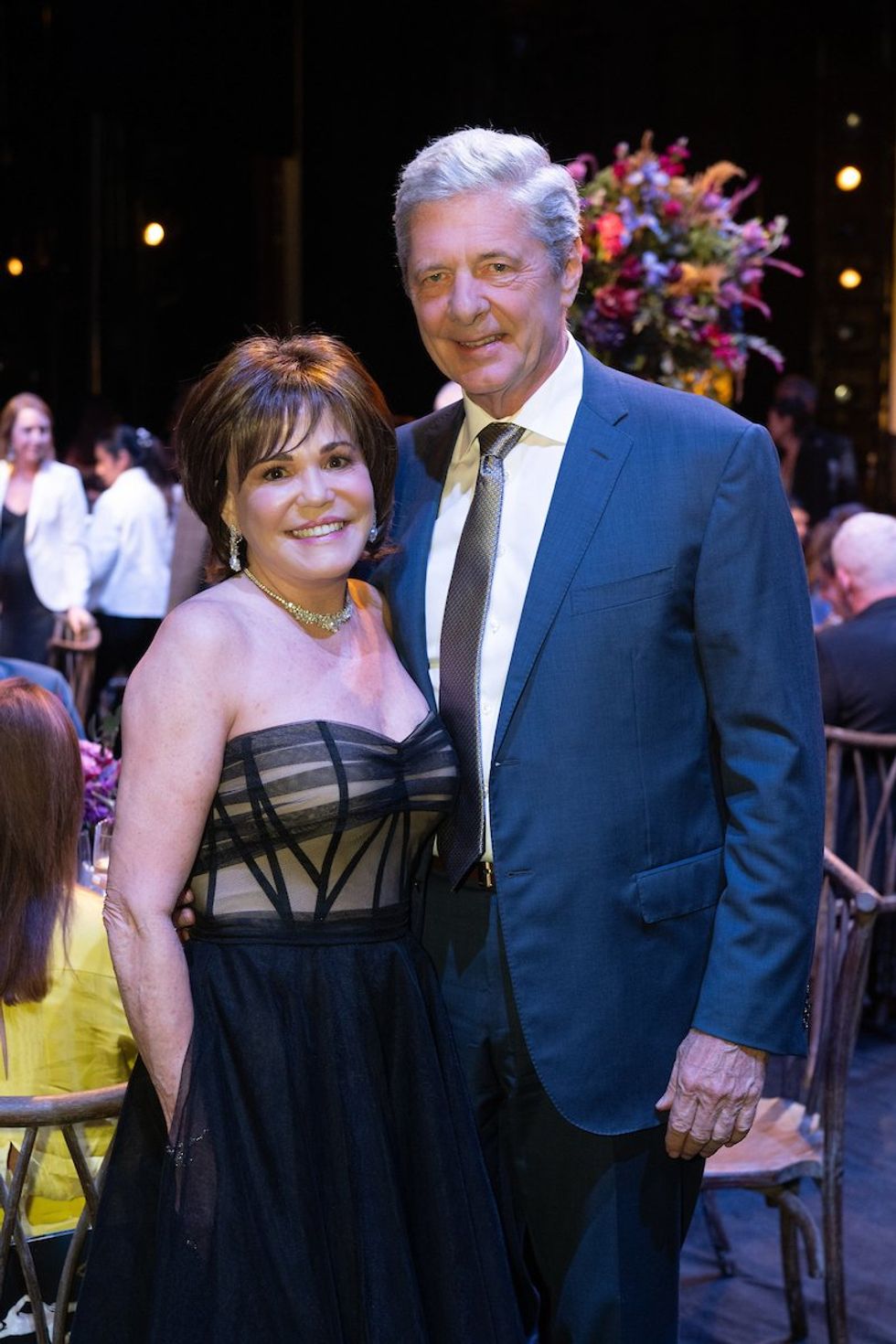 Hallie Vanderhider and Bobby Dees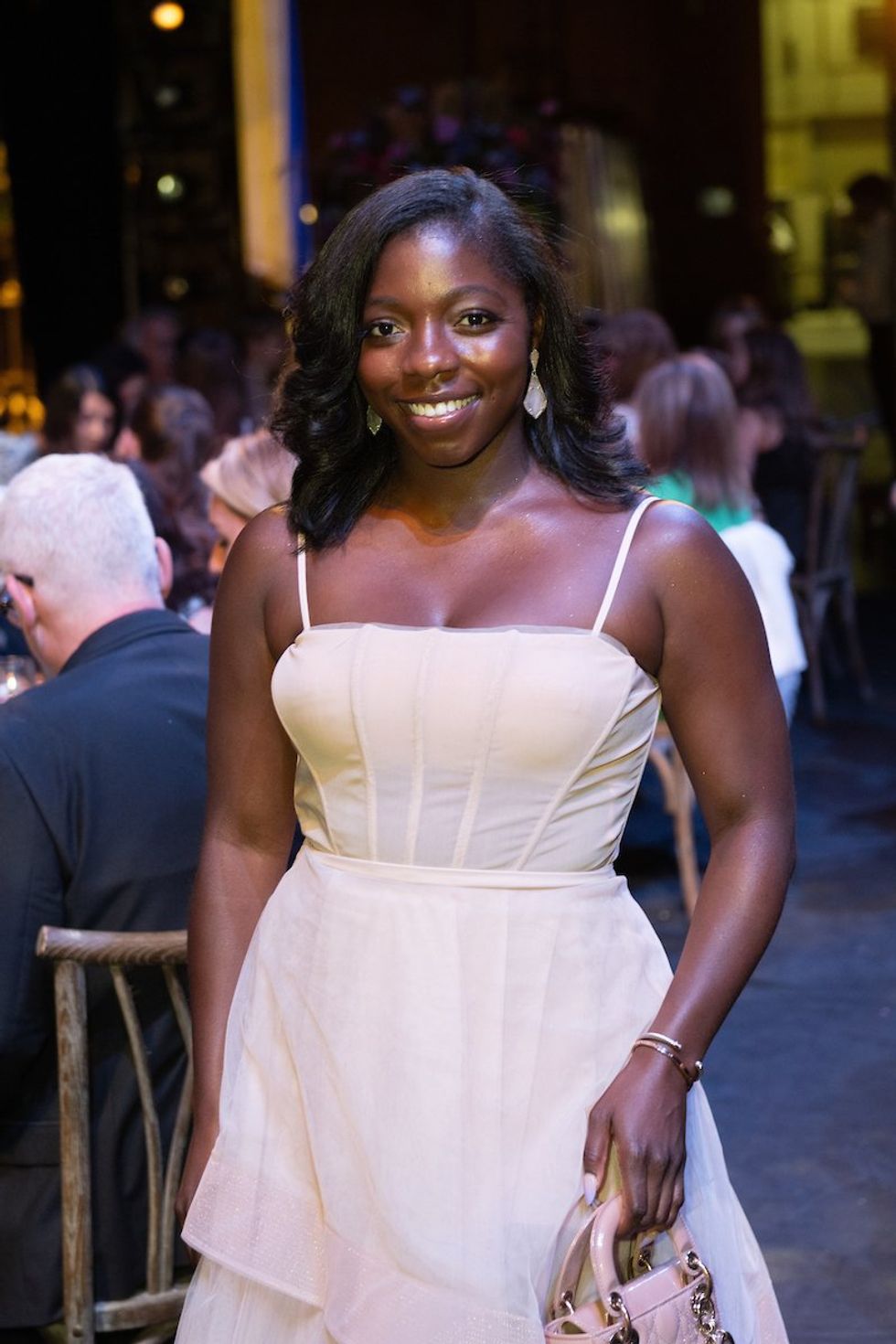 Zoe Cadore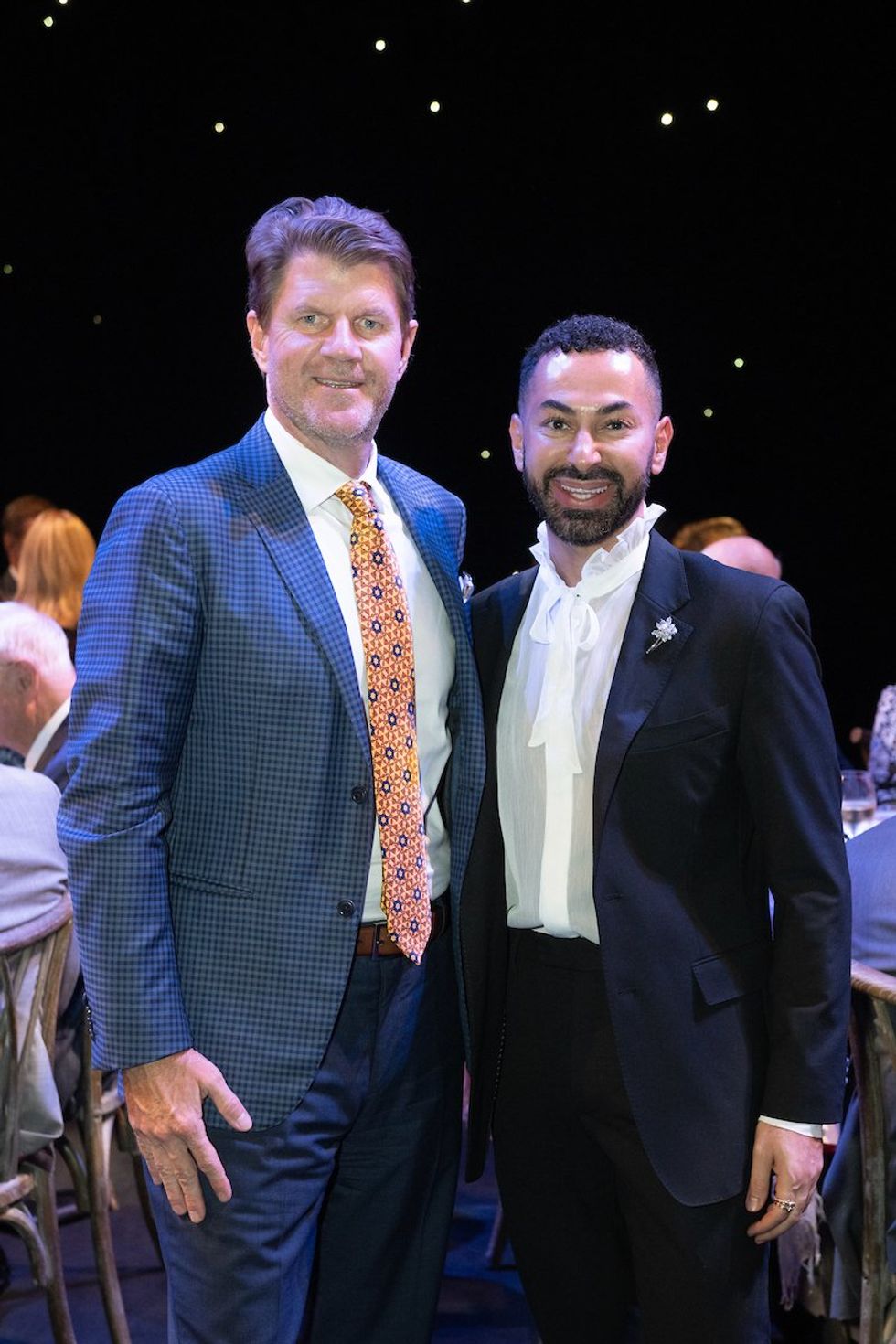 Bill Baldwin and Fady Armanious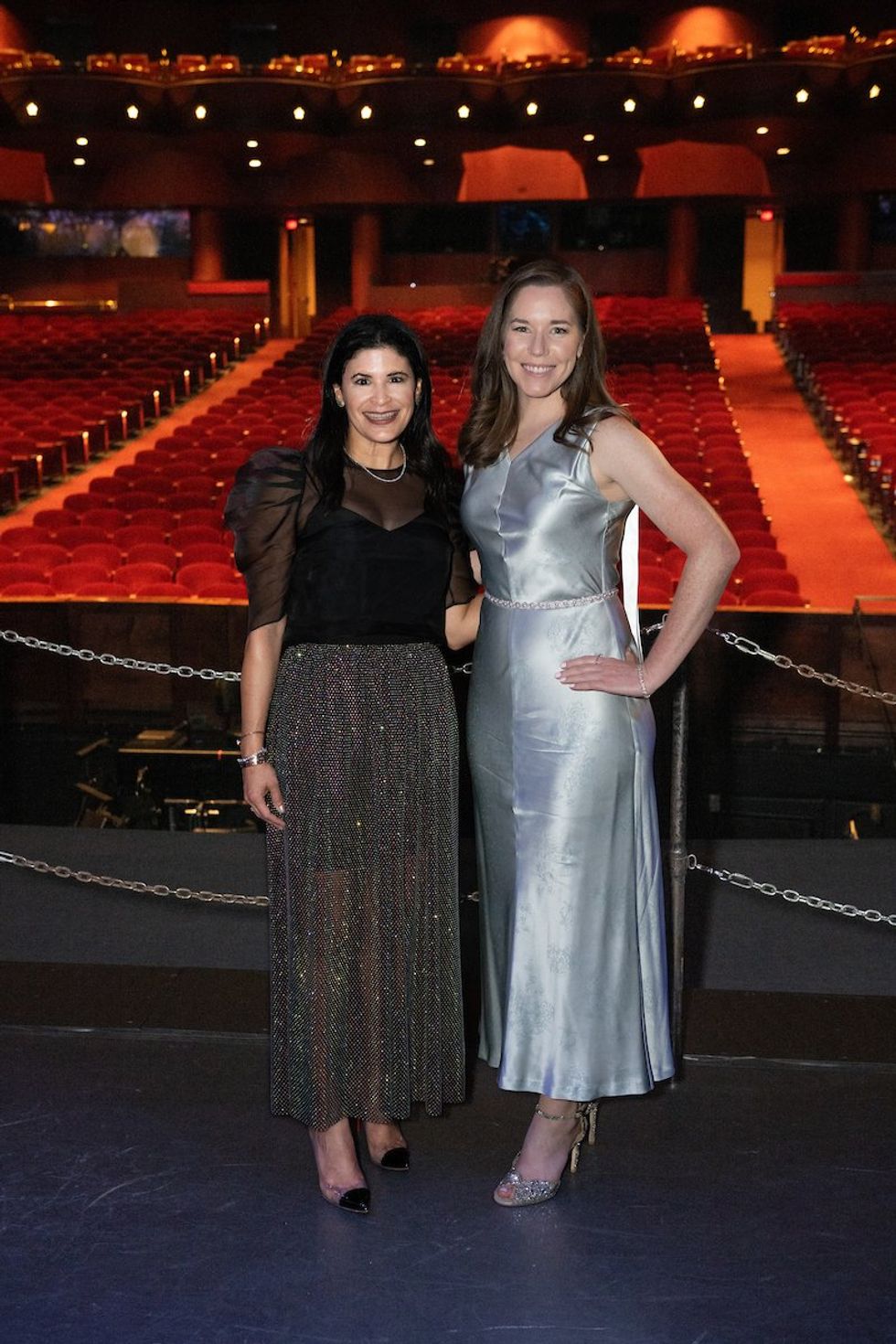 Kristy Bradshaw and Melissa Reihle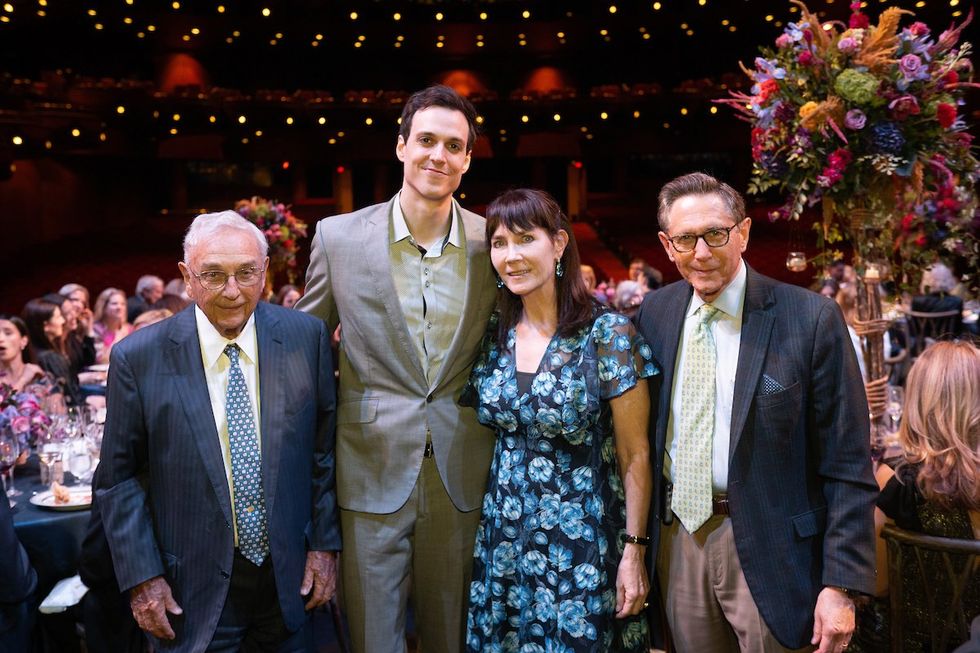 Marvin McMurrey, Chase O'Connell, Martha McMurrey and Ed Septimus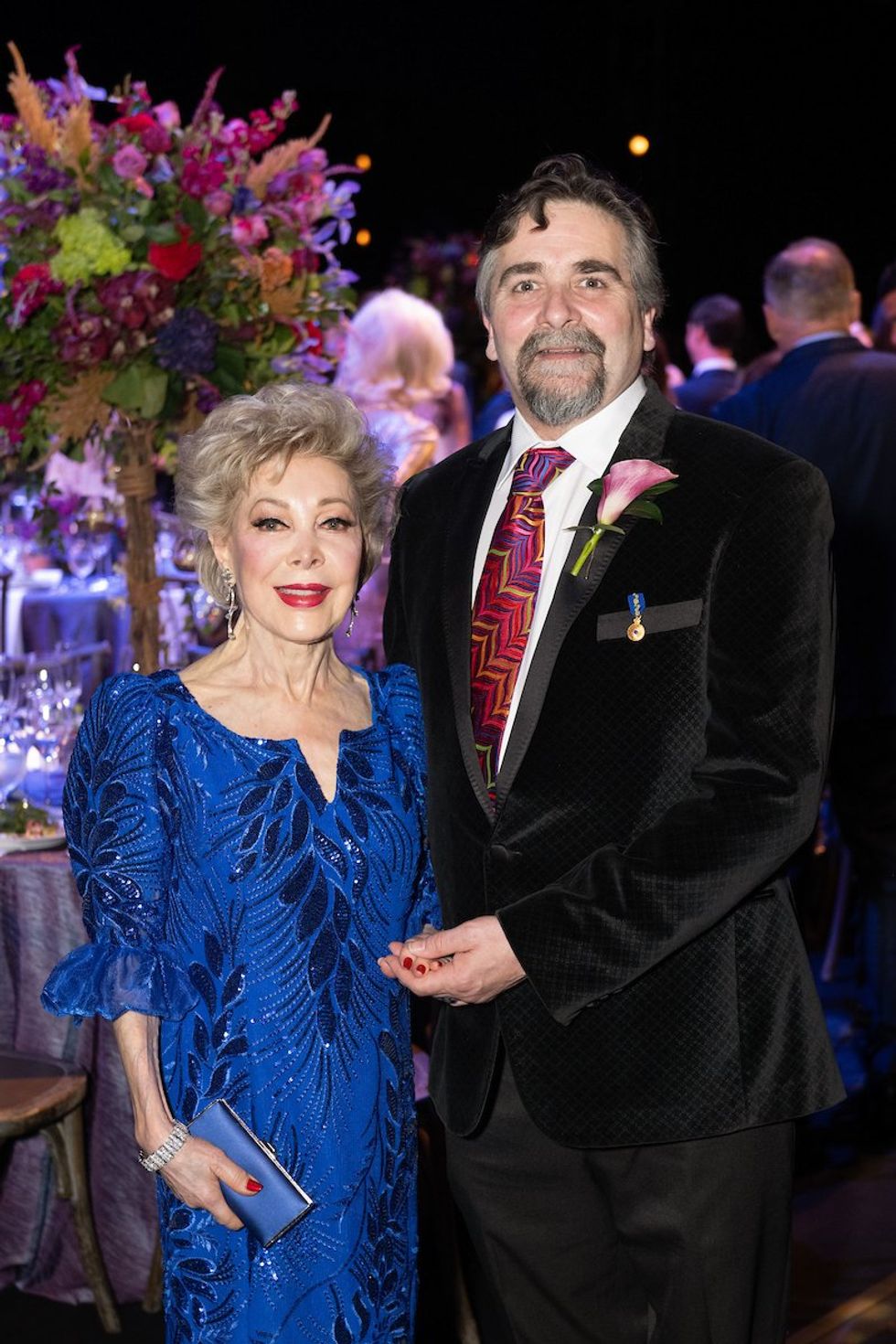 Margaret Alkek Williams and Stanton Welch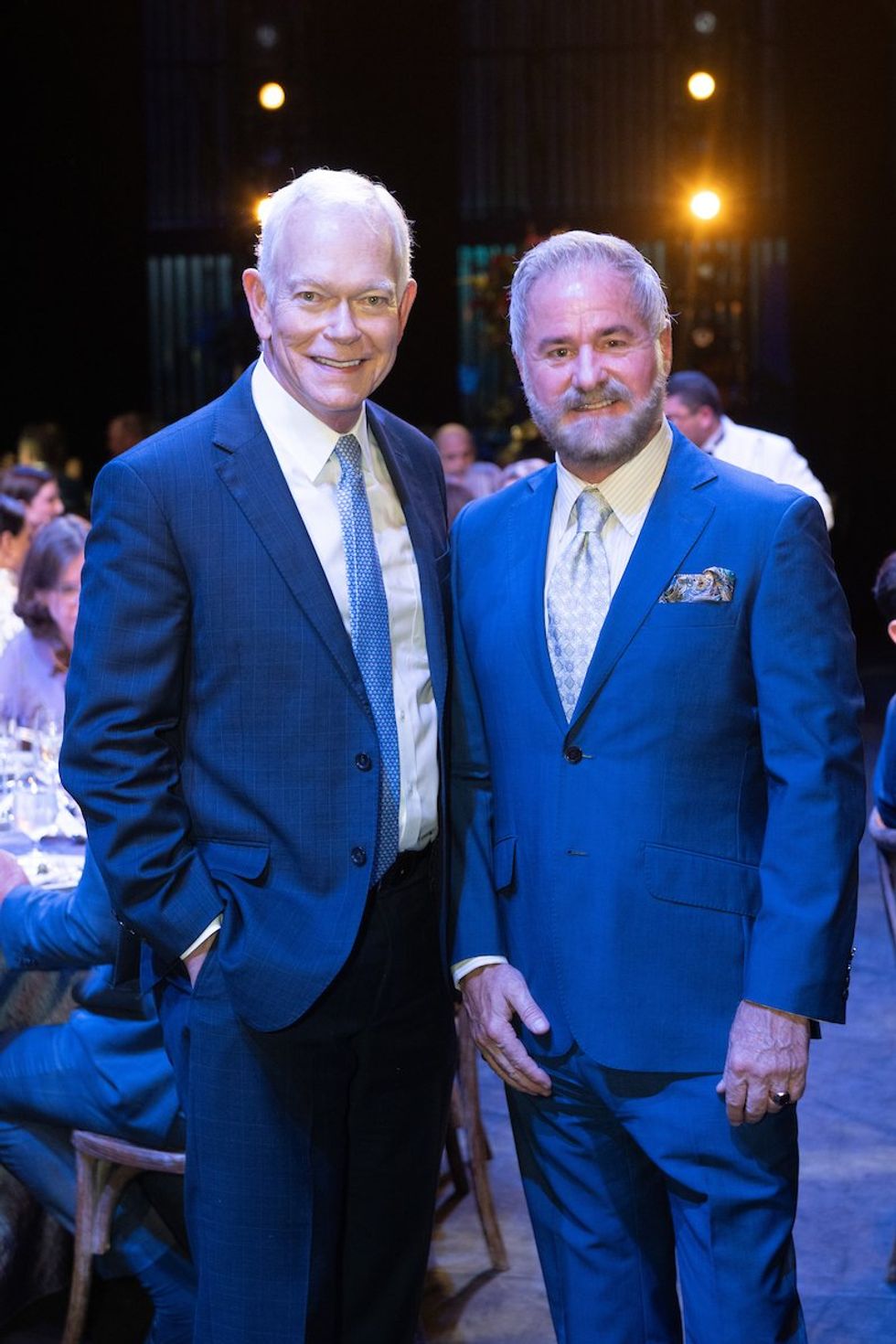 Jay Jones and Terry Wayne Jones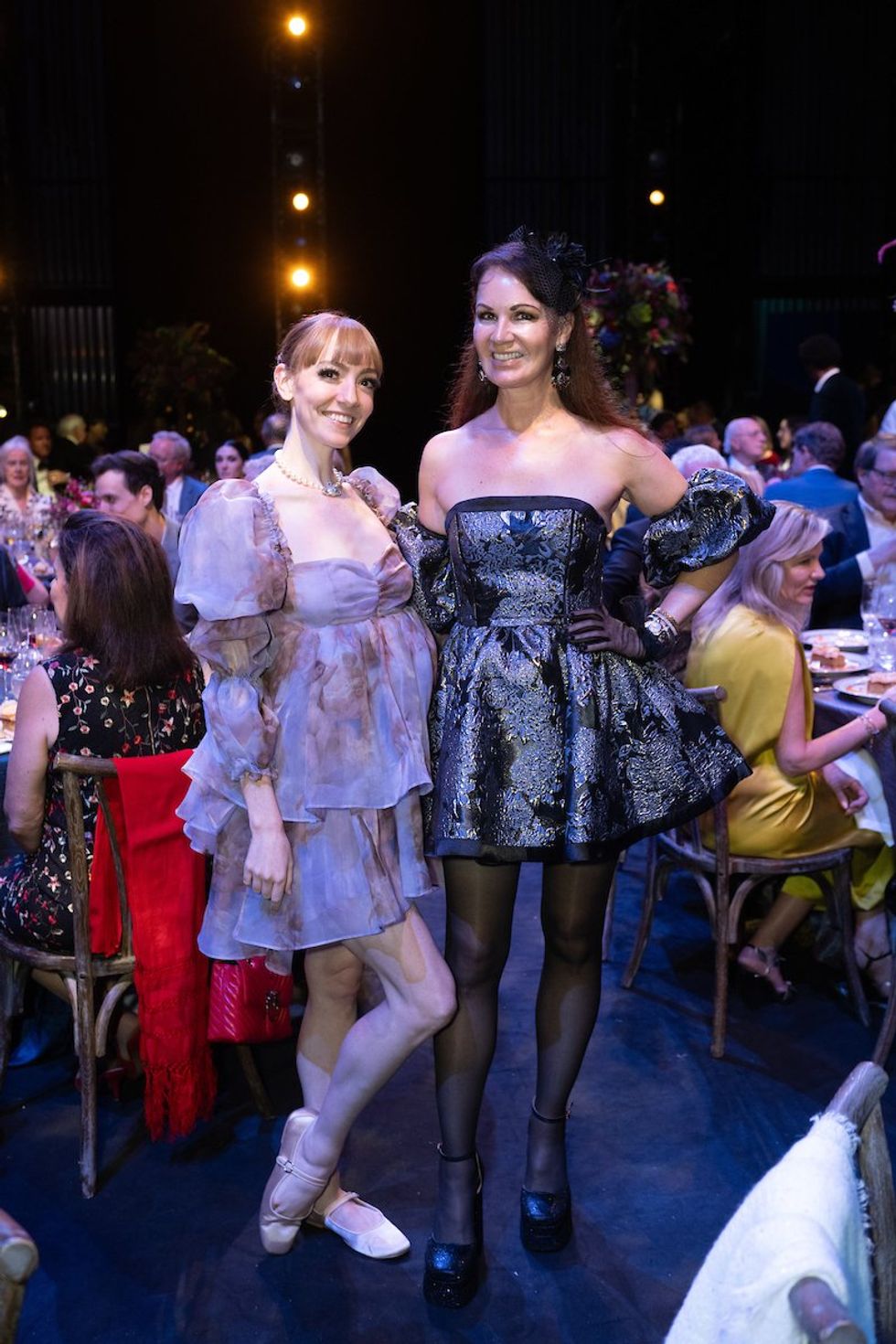 Natalie Varnum and Beth Muecke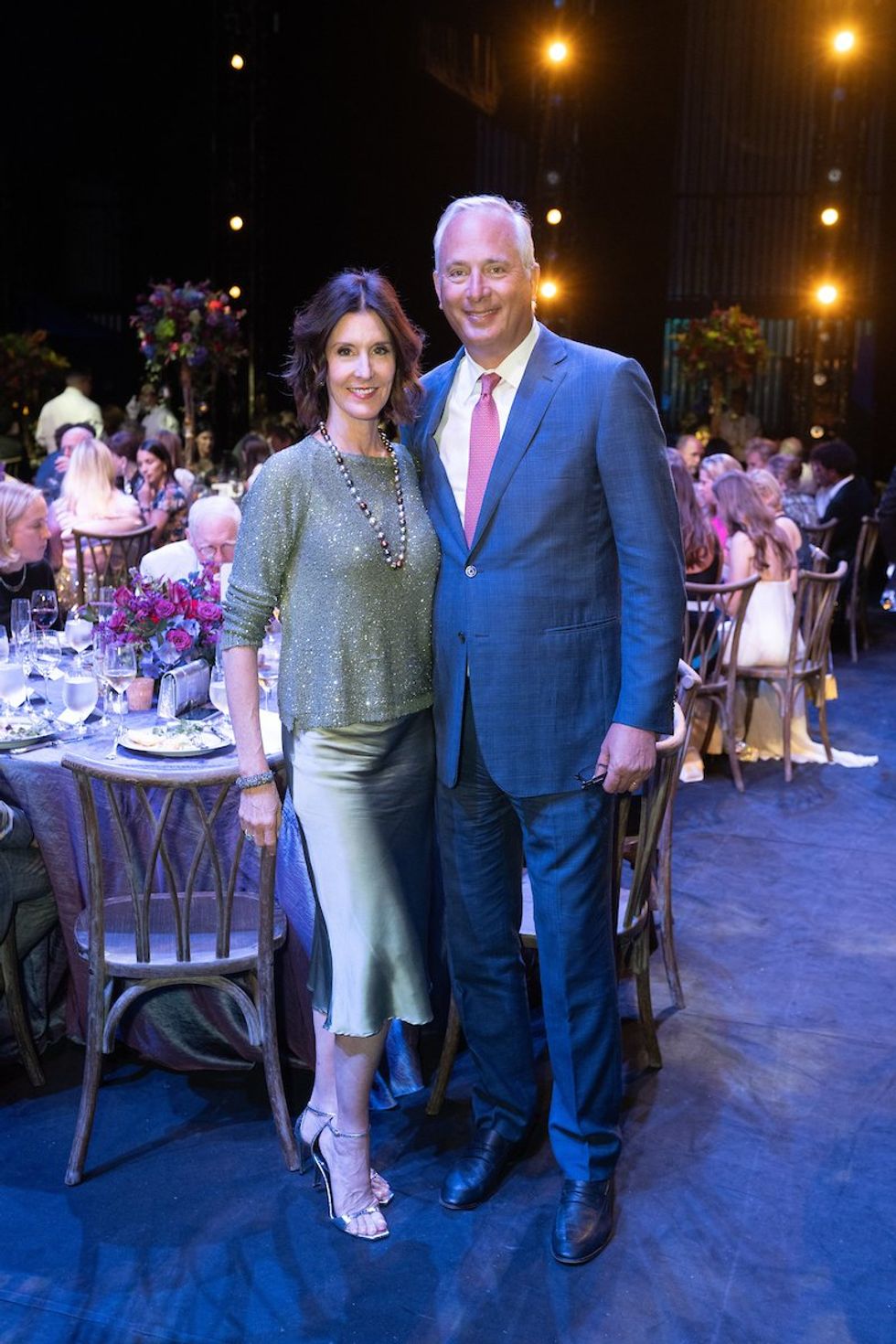 Phoebe and Bobby Tudor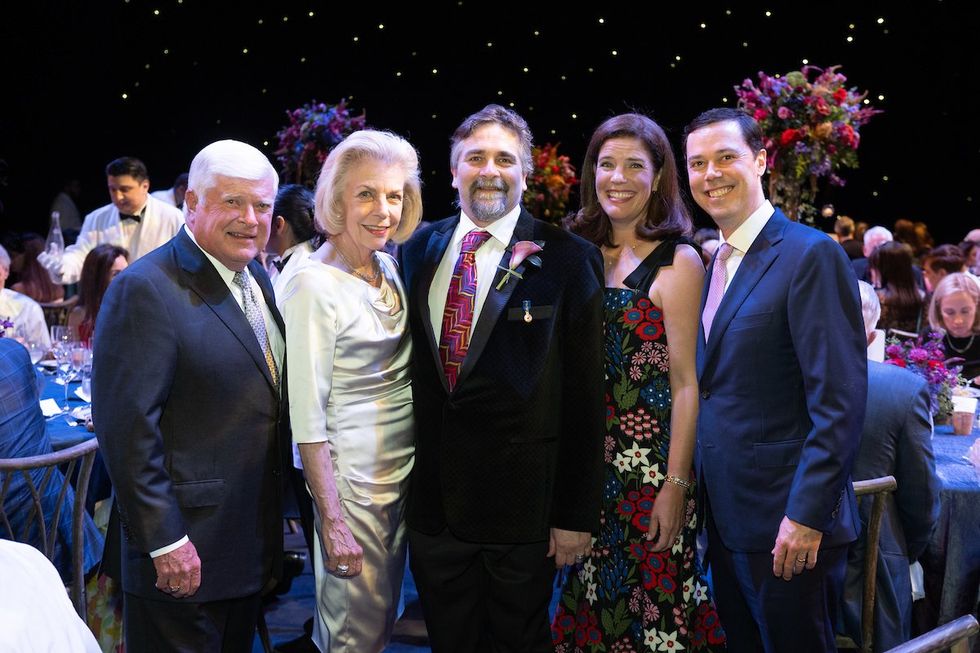 Russell and Elise Joseph, Stanton Welch, and Jennifer and Christopher Laporte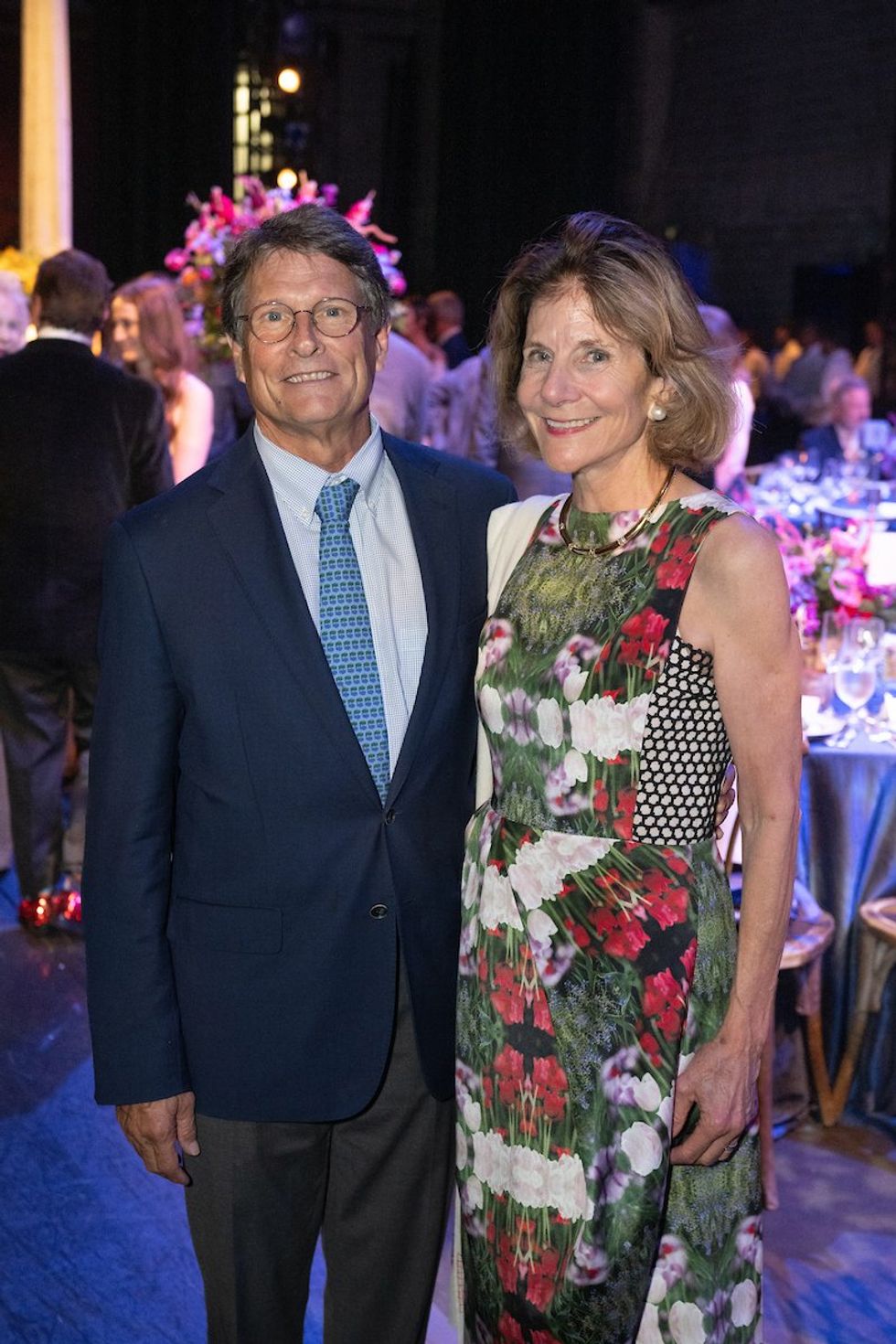 Leslie and Shannon Sasser
The menu by Jackson and Company, included a salad of whipped feta with radish and kalamata olives served with and house-made pita. For the main course, guests were served monkfish with saffron, with sides of oregano-parsley orzo and grilled eggplant. For dessert: phyllo bread pudding with cardamom yogurt ice cream drizzled with carrot gastrique and garnished with candied rose petals.
Chairs for the event were Elise and Russell Joseph and Jennifer and Christopher Laporte, with boldface guests including Margaret Alkek Williams, Lynn Wyatt, Hallie Vanderhider, Jim Nelson, Leslie and Shannon Sasser, Linda and Walter McReynolds, Jenny Elkins, Kristy Bradshaw, Macey and Harry Reasoner, Jay Jones, Terry Wayne Jones, Jo Furr, Beth Muecke, Fady Armanious, Bill Baldwin, Ginni and Richard Mithoff, and Rose Cullen.
Parties
AN EXHIBITION BY Houston-based artist David McGee is always a cause for celebration. A master of portraiture, modernism and abstraction, with works in the permanent collections of museums across the country, McGee, like many artists, clung to his practice like a lifeline throughout the worst months of the pandemic and the political upheaval that still plagues the country today. His new and highly anticipated show at Inman Gallery, The Tarot Cards and The Gloria Paintings (Sept. 16 – Nov. 1), is infused with that resilience, and is his most politically charged, and deeply personal exhibition to date.
Reigning over the exhibit are four, large-scale watercolor portraits of elegantly gowned Black women, all surrounded by exotic birds — including parrots, a recurring symbol in historical painting — and gigantic butterflies. On each canvas, the subject is pushed forward, as if onstage, and seems to be prepared for battle. "They are women fomented by the fire of injustice, and are in control of their own destiny," says McGee. "They have embraced their future and their past."
These equanimous women, each an amalgamation of figures from McGee's imagination, first materialized in his tarot cards. Beautifully rendered in watercolor, ink and graphite, The Tarot Cards speak to McGee's career-long obsession with image and language, and in our time of false narratives and virtual political realities, are designed to inspire some deeper thinking by first scrambling the viewer's brain. In "Nature Girl," a young Black woman in a gothic, high neck Victorian dress, her spine as straight as a soldier's, holds a bloodied ax just to the left of her thousand-yard-stare. Two other cards, titled "The South" and "The North," feature McGee's variations on the screaming heads in Picasso's 1937 anti-war masterpiece "Guernica," and draw an uncomfortable parallel between the Civil War and how art history is narrated in the West.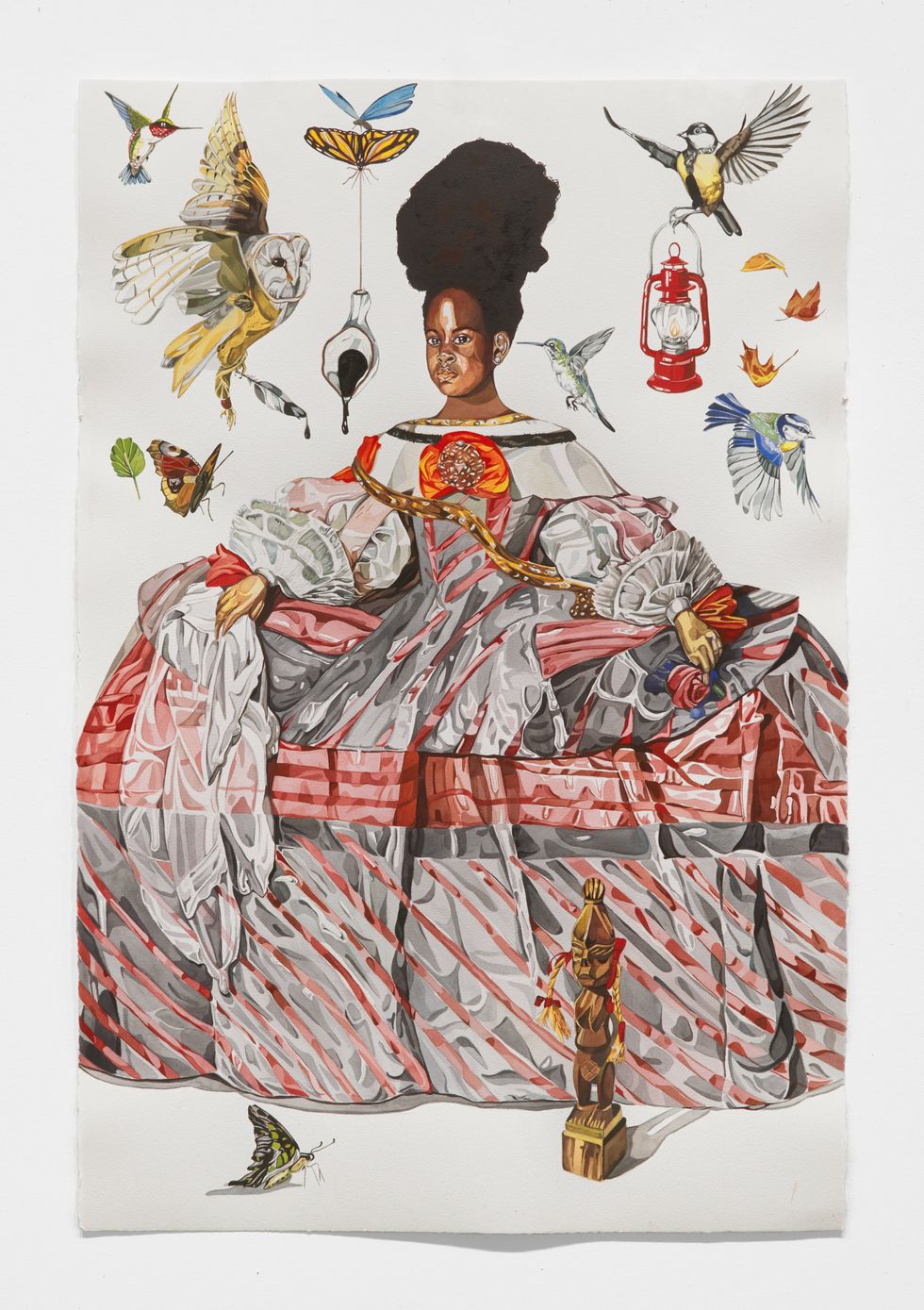 'The Anointed'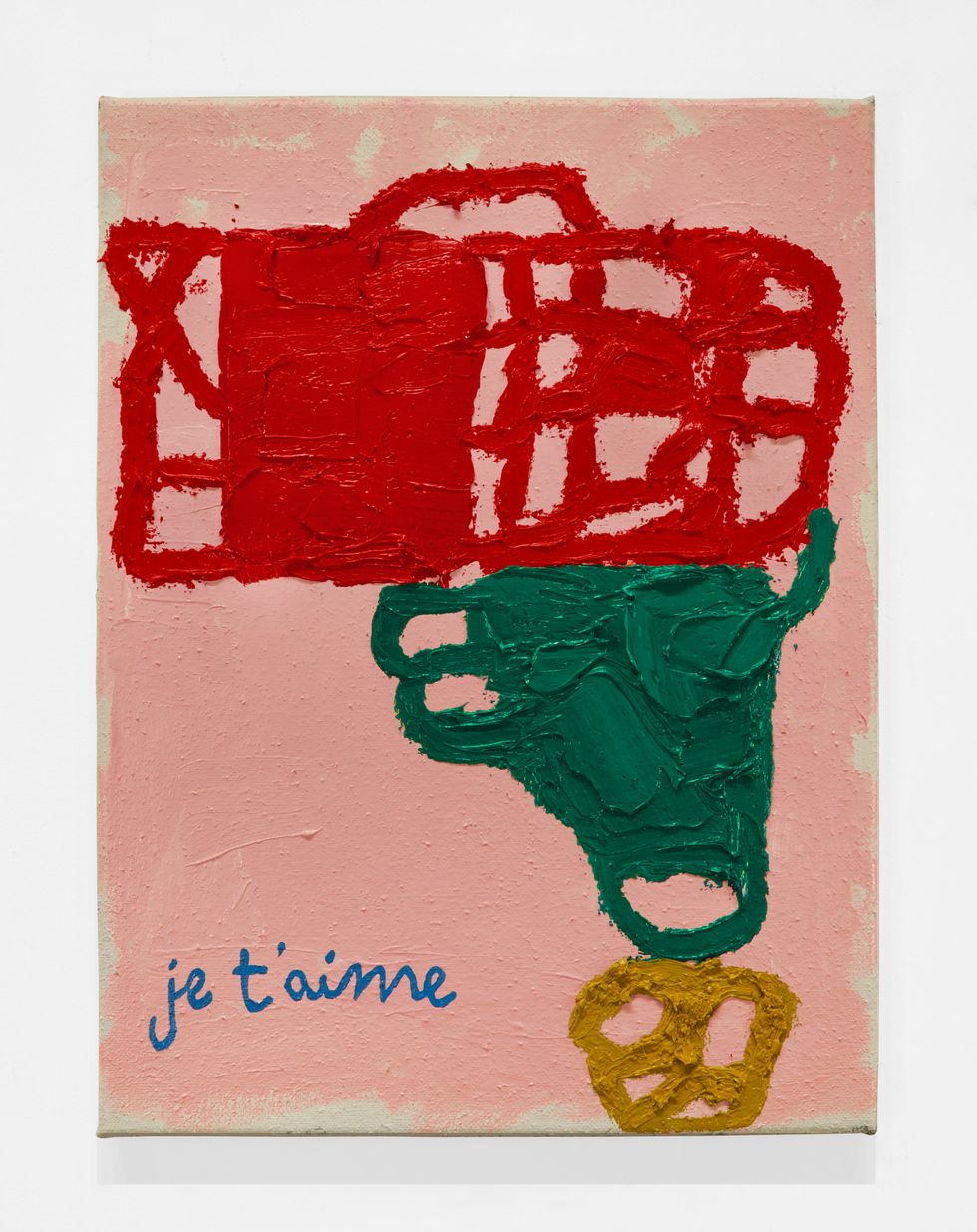 One of 'The Gloria Paintings'
As a respite from the sensory overload of the tarot cards, Inman has dedicated an entire room to The Gloria Paintings, a series McGee began in the early months of the pandemic, when his mother Gloria was diagnosed with cancer. Hung together, these abstract, but somehow familiar shapes, reminiscent of foliage, clouds, and musical notes, realized in thickly applied oil brushstrokes on burlap, immerse the viewer in an unabashed celebration of ocular pleasure. "When the pandemic hit, I wanted to make a bouquet for my mother," says McGee of The Gloria Paintings. "They are all about the joys of flowers and nature, and the plumage of life. I don't know if these pictures were for Gloria or for me!" Now cancer-free, Gloria remains "a fountain of support and sustenance" for McGee.
Having come through the trauma of the past three years, and with a major retrospective of his work scheduled for 2025 at Charlotte's Bechtler Museum of Modern Art, McGee is sanguine about the future.
"You just have to do the best you can with the time you have."
Art + Entertainment