Even Without SXSW, ZaZa Austin Provides a Perfect Getaway this Spring
THIS TIME OF year in Austin is usually the busiest. SXSW has overtaken the city — increasingly so over the past decade — and glorious spring weather has places like Town Lake and Barton Springs bustling.
---
Covid changed things, to say the least — festival cancelations, an influx of California license plates, a steep and sudden decline in tourism. But the weirdly wonderful city is still worth visiting this spring, especially when events like the ABC Kite Fest at Zilker Park and the Dell Technologies Match Play PGA tournament are returning — in-person and all! — at the end of the month.
One bright spot is the still-new Hotel ZaZa, located on a prime corner downtown, across from Republic Square and just a few blocks from Lady Bird Lake. It's four-star-property-central here, as The W, Driskill and Austin Proper hotels are all a stone's throw away. But the ZaZa, which opened in September 2019 and had a hyped-up six-month run ahead of the pandemic, is set apart.
The hotel is luxurious without being stuffy; unique design elements, like a mod sculptural light fixture hanging over boho-upholstered spindle-leg chairs in the lobby, lend a right-at-home feel. Guest rooms are spacious, and come equipped with a hand-signed "cleanliness" report as well as a "Fresh Air" purifying machine.
A signature of the ZaZa brand, the twelfth floor offers the beautifully designed Magnificent Seven suites, each with a unique décor scheme. For example, the Orient Express suite spans the entire width of the hotel, with train-car-style sleeping arrangements for a large party.
Downtown obviously provides plenty of dine-around options. Everything from breakfast tacos and barbecue to celebrated high-end fare at new Comedor is within walking distance. But it's not a bad idea to stay on-property for at least one meal at the rooftop-poolside restaurant Group Therapy. Delightfully greasy pepperoni pizza awaits, as does a well executed wedge salad with cinnamon-roasted butternut squash, bacon, pecans and a peppercorn-parmesan dressing. And buttermilk-fried chicken sits atop a bed of Brussels sprouts and whipped potatoes, all drizzled with a bit of peppered honey.
The first-floor restaurant Perfect Strangers has remained mostly closed over the last year, but plans to open soon. Likewise, the ZaSpa is currently operating on weekends, and should resume weekday hours in the months to come.
When it opened a year and a half ago, ZaZa was garnering buzz as an event space, given its ballroom with incredible downtown views and ample conference rooms. And while those aspects have been largely irrelevant until just recently, management feels optimistic that as businesses opt out of large-scale offices spaces in the months and years to come, unique meeting places like the ones the ZaZa provides will be in high demand.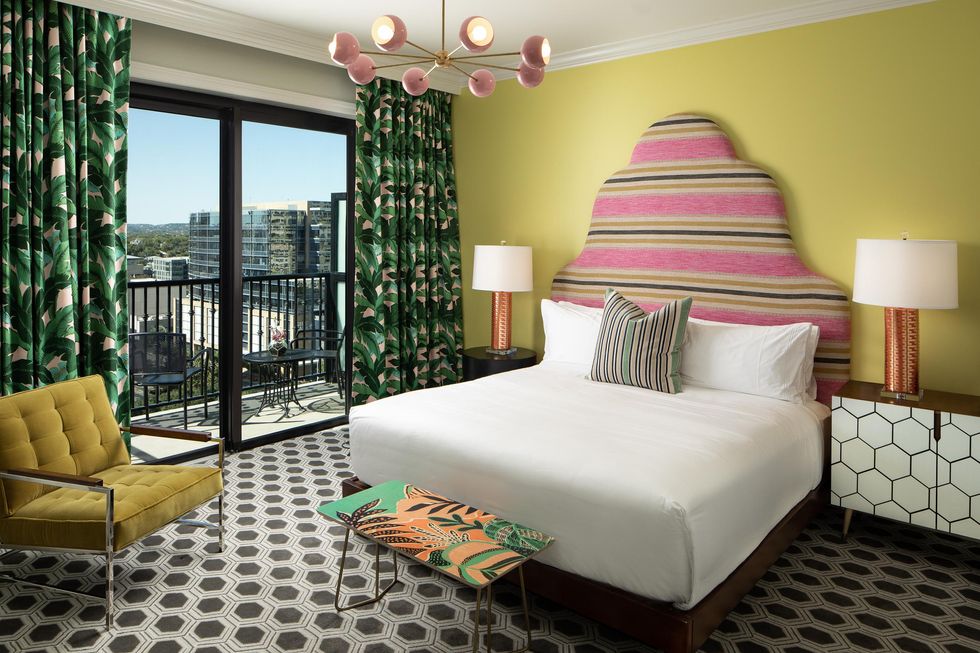 The Magnificent Seven Suite "Bungalow 6" bedroom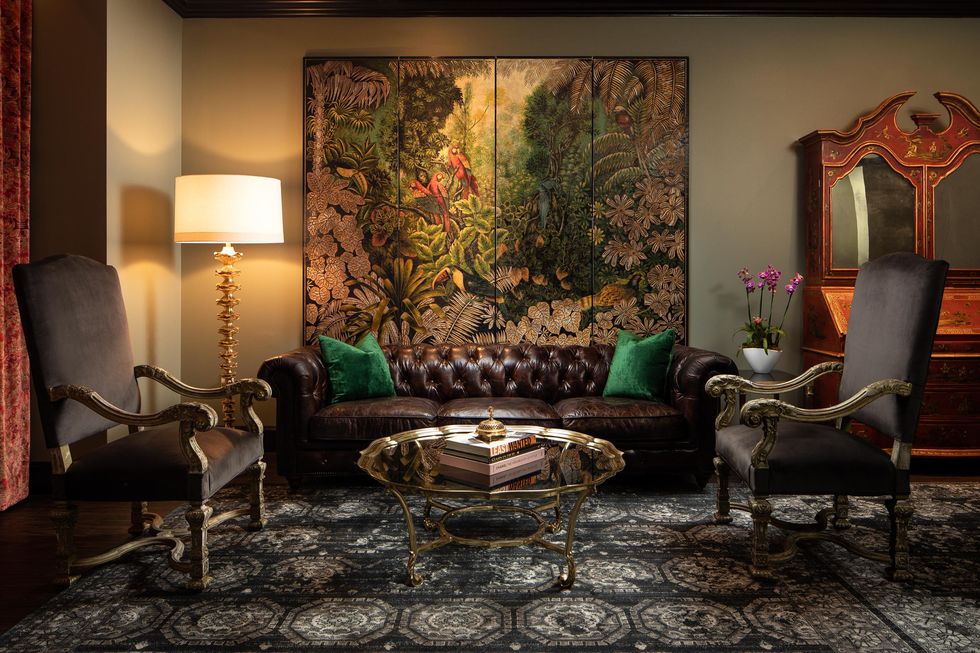 The Magnificent Seven "Suite Orient Express" living room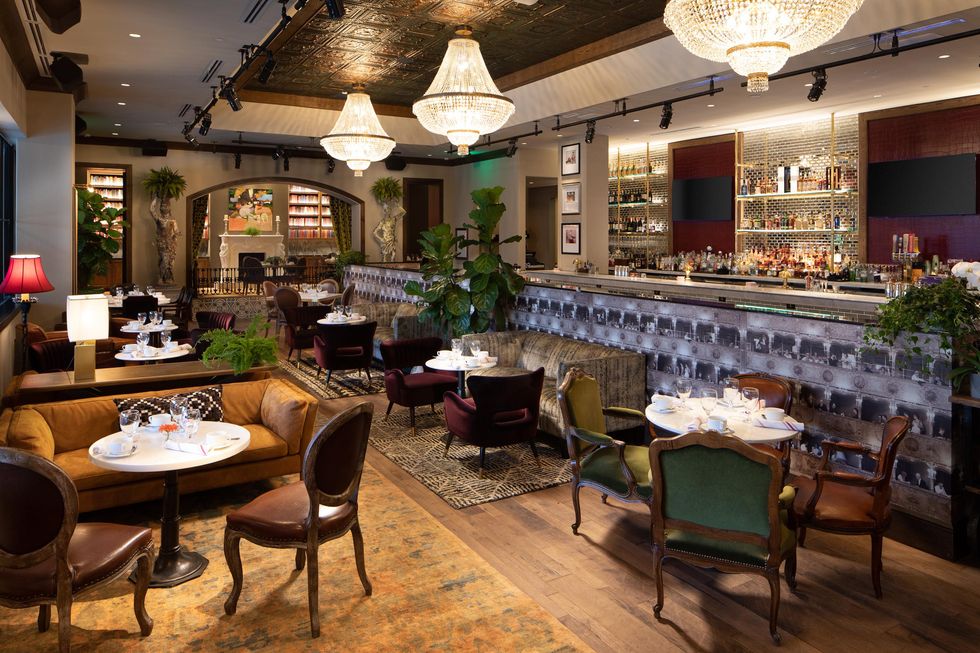 Group Therapy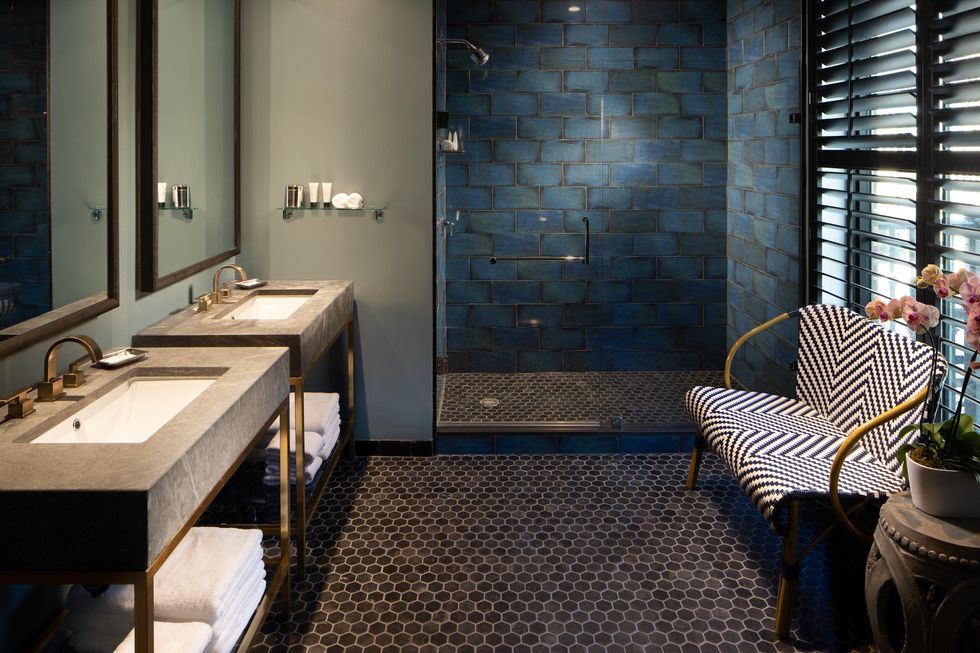 Guest room bathroom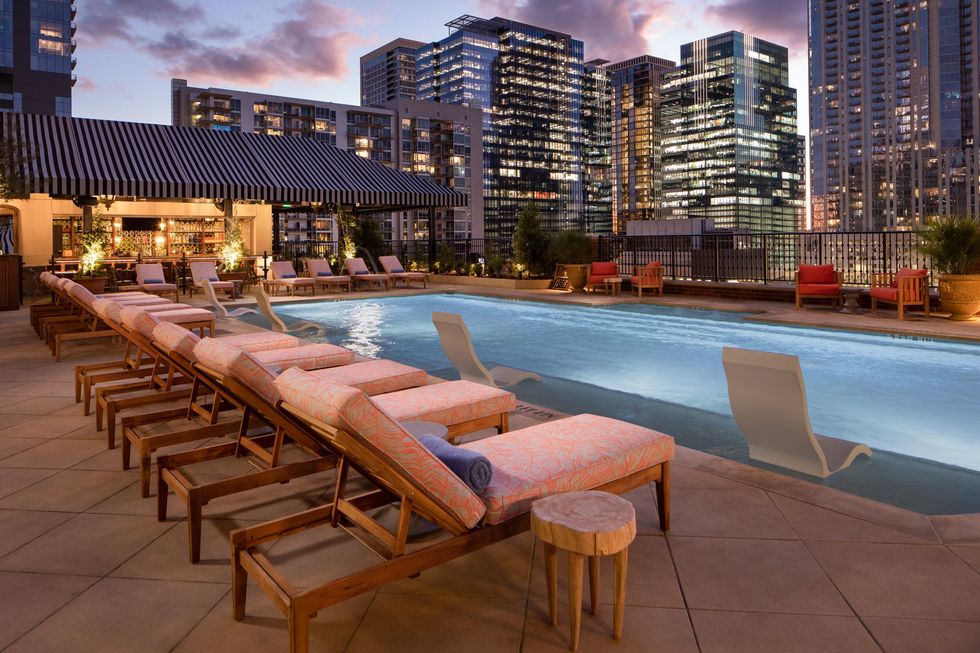 The pool
People + Places