Houston Hip-Hop Superstar Graces 'GQ' Cover
After Simone Biles' 'Vogue' turn, Travis Scott gets his cover glory, discusses efforts to reopen AstroWorld.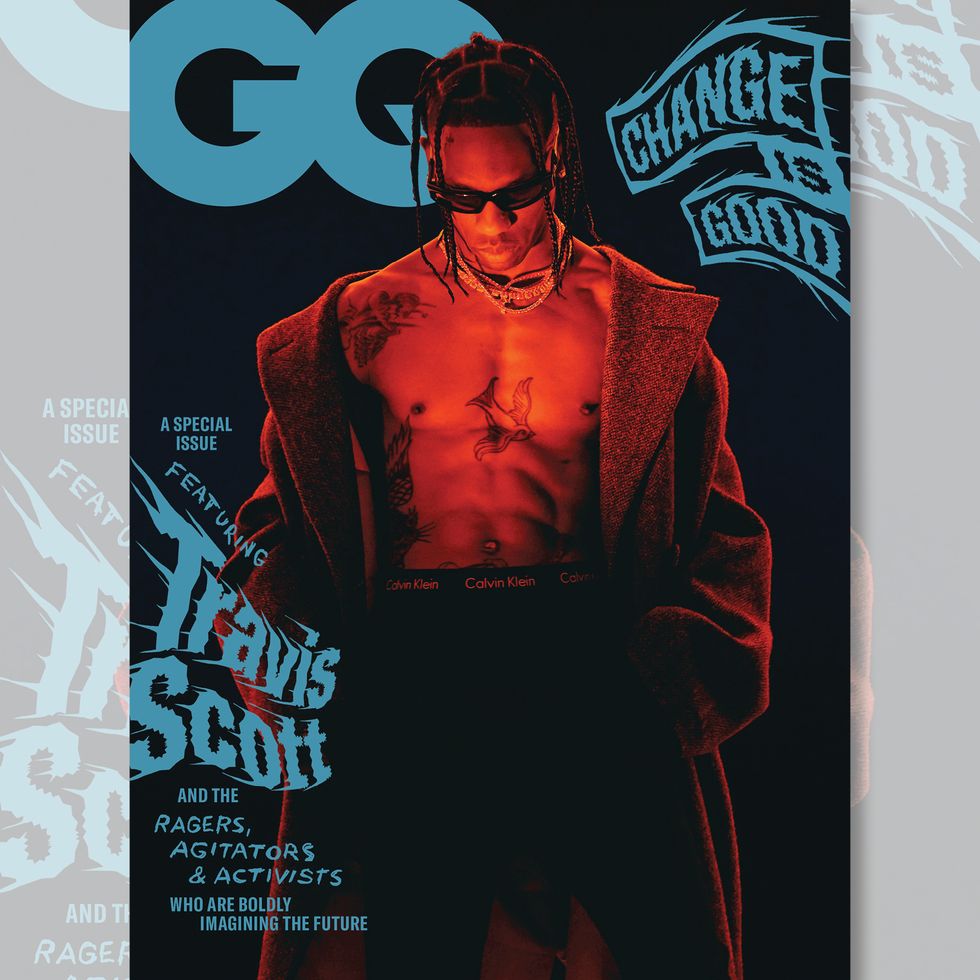 For the second time in as many months, a superstar from Houston has landed on the cover of a national fashion magazine. Hip-hop innovator and style leader Travis Scott appears on this month's GQ, which calls the grungy-chic 29-year-old "one of the most potent culture movers of his generation" and "quietly one of the most influential people on the planet."
---
Houston-based Olympic-great gymnast Simone Biles landed on Vogue's cover in August. Vogue and GQ are sister publications at the Condé Nast publishing company in New York.
GQ credits Scott with cracking the code of how music celebrities can reach fans during concertless Covid times, pointing out that his streaming animated performances in partnership with video game behemoth Fornite was an unqualified success. Nearly 28 million people viewed the recent shows — "more than the population of Australia," the magazine notes — and all the accompanying merchandise sold out quickly.
In the article, Scott notes ongoing discussions with Mayor Sylvester Turner about economic development efforts in Houston. One idea is for the celeb musician to help lead an initiative to bring back the AstroWorld theme park in some form. Astroworld also happens to be the name of Scott's Grammy-nominated multi-platinum 2018 third album.
"Times are weird for people, and they're trying to figure out what to do," Scott says of engaging with Turner to support revitalization. "Seeing what's going on in the world is keeping me motivated. Figuring out ways to make it better, that's really keeping me motivated. And whether it's with music, or whether it's trying to go change stuff in the inner-city — I'm just trying to turn up on all levels."
Scott, who grew between Houston's South Park neighborhood and the suburb of Missouri City, also opines on the current tensions over race and justice in the country. "It's a point where there has to be some acknowledgement, like, 'This sh*t is not cool,'" he tells the magazine's Gerrick D. Kennedy. "We've been through this for how many years? … It seems no one wants to give us the result we've been looking for … and our voices need to be heard."
Scott has sold 45 million records in the U.S. alone and has been nominated for a total of six Grammy Awards, per public sources.
Style