Duos: Meet the Power Pairs Featured in CityBook's New Portrait Series
Jhane Hoang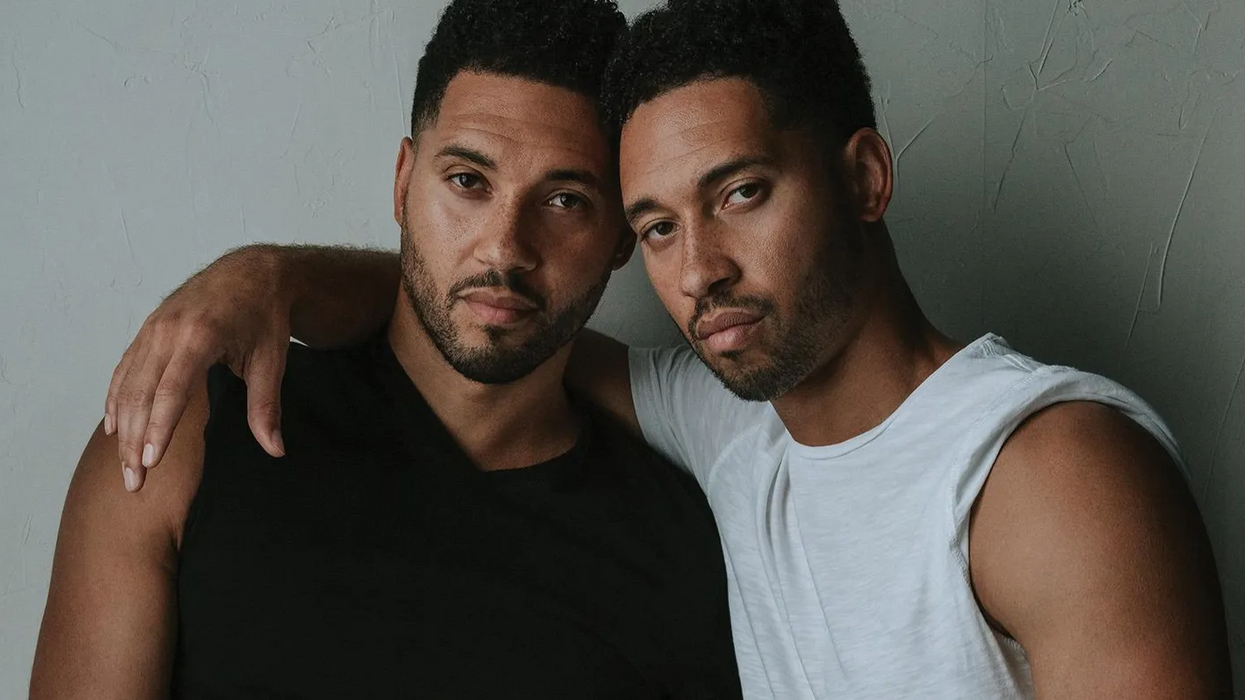 These power pairs, from cool couples and business partners to mom-and-son artists and a couple sets of indomitable identical twins, are on the edge of Houston life and culture now.
---
John Calton & Johnathan Calton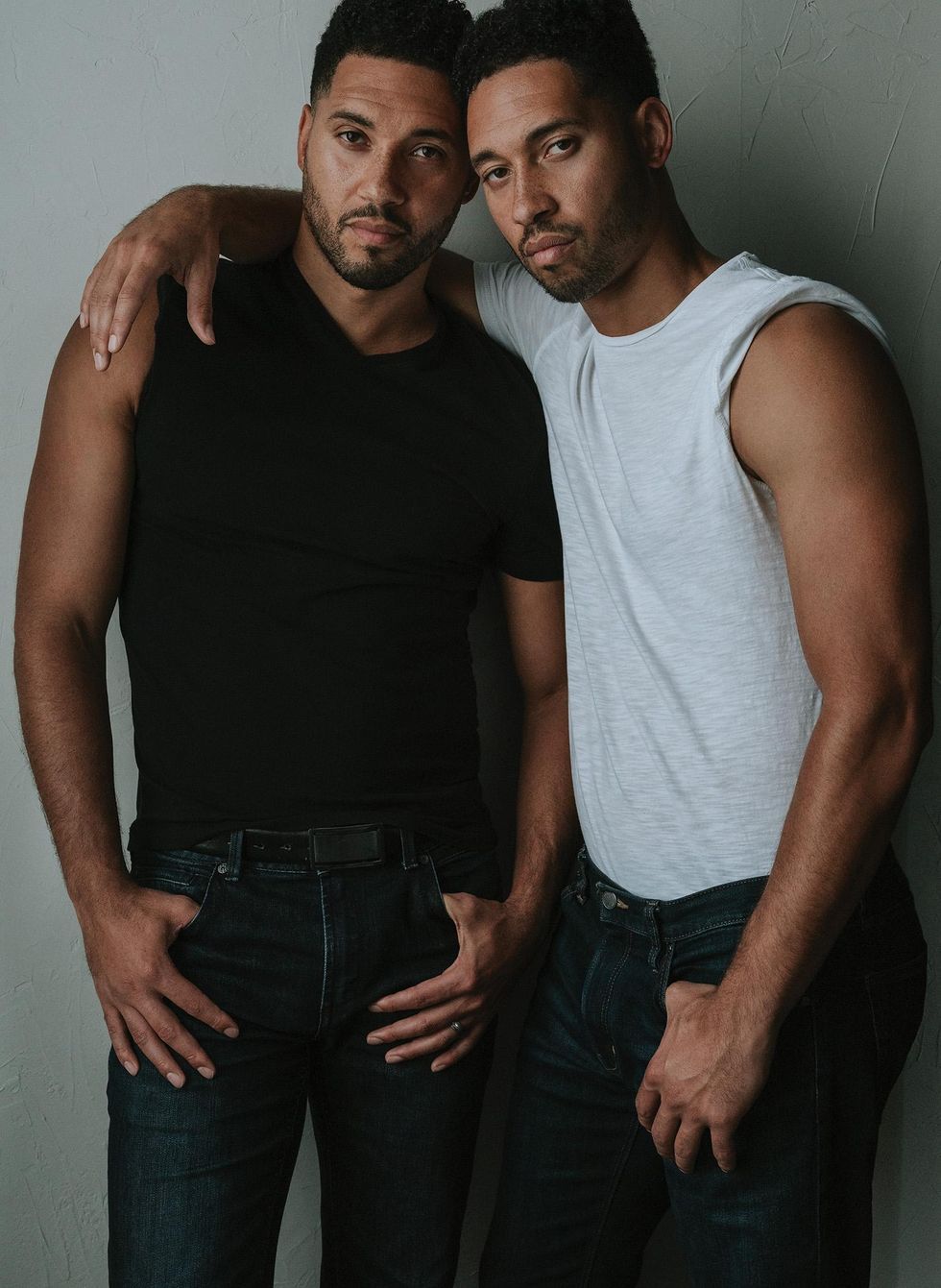 "It's an icebreaker," says John Calton, on the left, of being an identical twin. He and his brother Johnathan, both 31-year-old model-actors, are represented by Neal Hamil Agency locally and by firms like MMG and The Source in New York, Miami and beyond. Their fall calendars have booked up with fashion shows and a few national commercials, and they're also soon launching their own production company for episodic films. "Being a twin has opened doors in modeling because of its uniqueness," continues John, a dad of two. (Johnathan is single, by the way.) "But," he adds with a laugh, "it's a drawback when the industry wants our look, but only needs one."
Armando & Cinda Palacios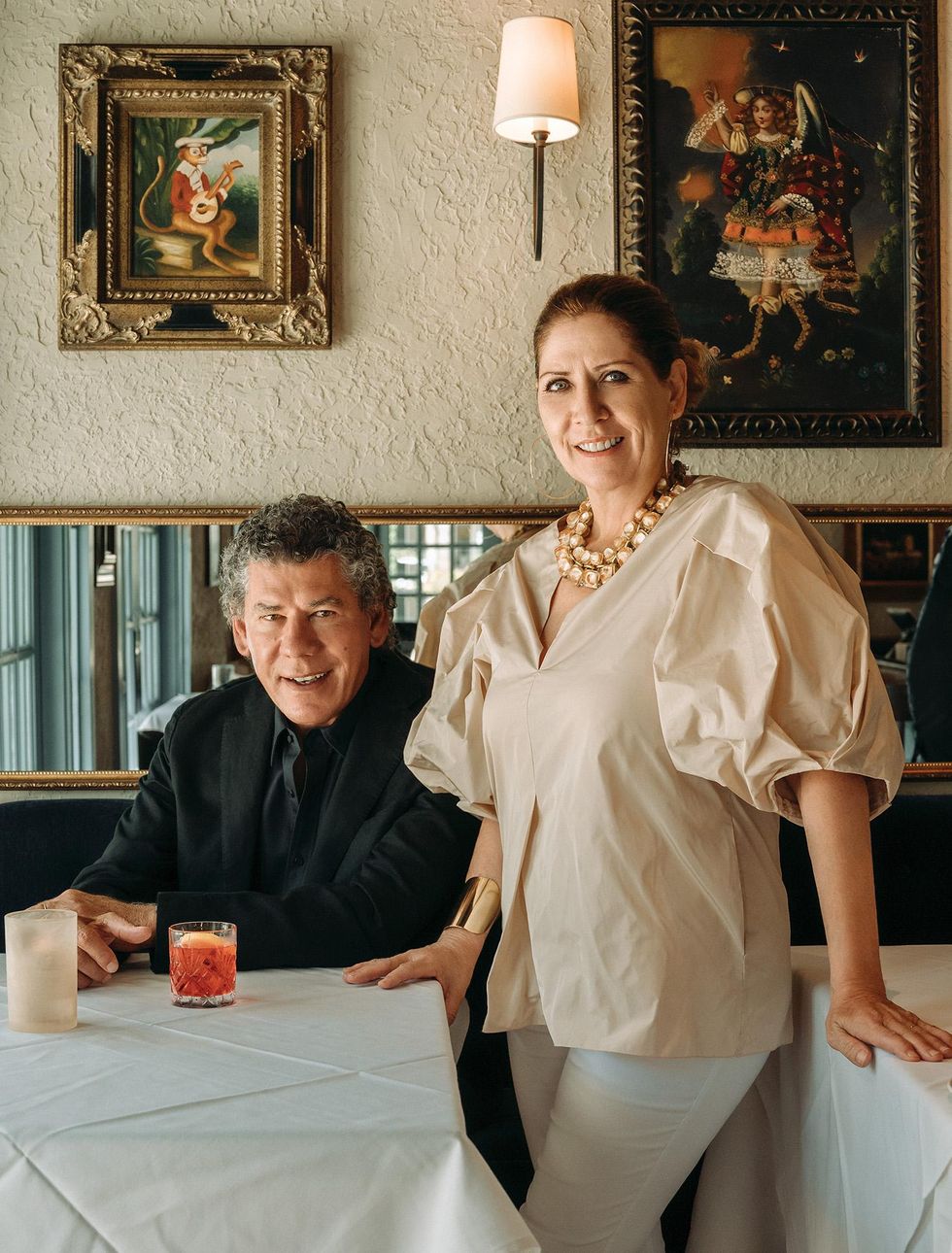 Armando & Cinda Palacios
Armando Palacios and Cinda Murphy Palacios, husband-wife owners of Upper Kirby's iconic Armando's, saw opportunity in crisis: They recruited top industry workers laid off during Covid, and doubled down on their hospitality ventures. "I knew the pandemic would eventually end," says Cinda. They opened boutique Hotel Lulu in Round Top, where they already owned property and restaurants, and soon after brought the Lulu's brand back home to the corner of Kirby and Westheimer; the chic Italian spot just turned one. In 2023, a Bellaire outpost of their Tex-Mexer Mandito's, already a hit in Round Top, bows.
Sylvia Roman & Alex Roman, Jr.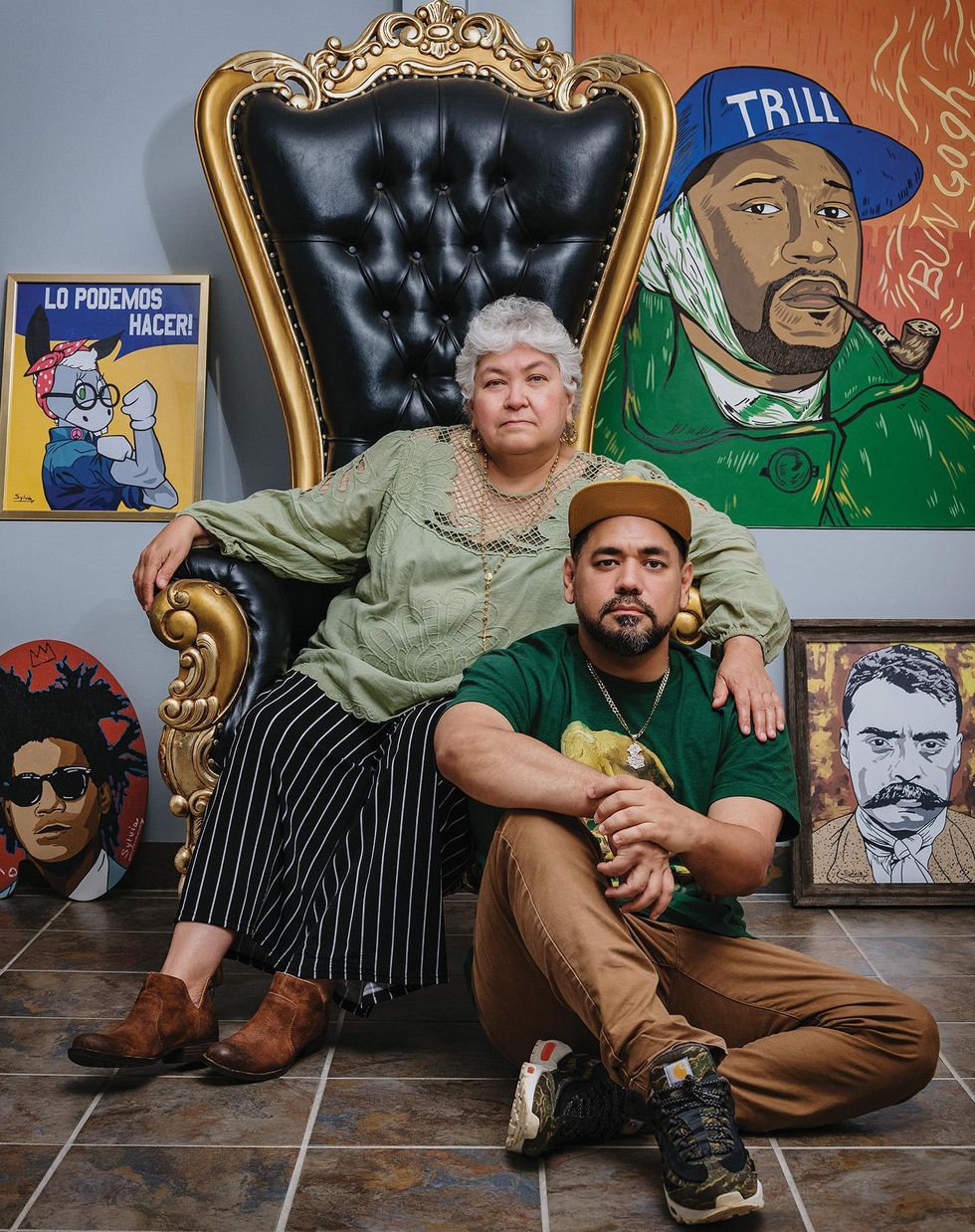 Growing up in Nuevo León, Mexico, Alex Roman, Jr. would see his mother's paintings all over town. "I looked up to her, and wanted to be an artist just like her," he says. Fast forward a couple decades, and not only is he a well known Houston artist, his street-art projects are carried out in partnership with his mom, Sylvia. Known as Donkeeboy and Donkeemom, the duo has splashed their colorful murals on walls and sidewalks for clients including the Houston Astros, Memorial Hermann and Shipley's Donuts. Look for their third annual two-day "immersive" Donkeeshow, with never-before-seen pieces, in November.
Courtney Zavala & Derrick Shore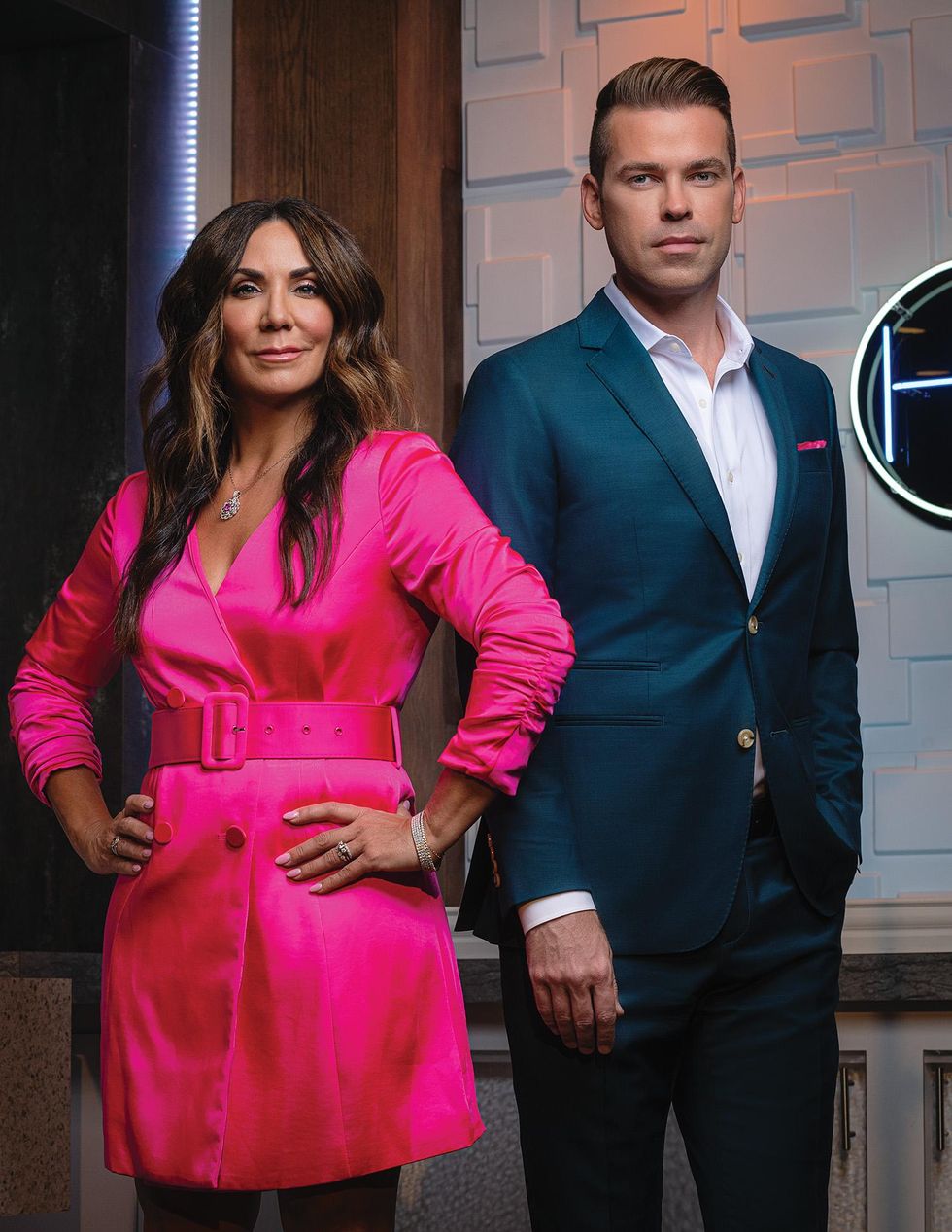 Courtney's bracelets and necklace from Shaftel Diamonds. Photography assistance by Sarah de la Rosa.
"When that red light goes on, Courtney and I starting talking, and we're off to the races," says Derrick Shore of filming Houston Life, which airs on KPRC on weekdays at 1pm, with his co-host Courtney Zavala. "And yes, sometimes we end up laughing so hard we're unable to speak or we literally fall off the sofa." It's moments like those that might be unplanned, but certainly contribute to their becoming one of Houston television's best-known duos. But at one point, Zavala, who stepped away from an anchor position in 2015 to raise a family, thought she was done with the newsroom — until she met Shore two years later. "We laughed and it was like we were old friends catching up," says Zavala. "Lightning in a bottle. Our secret sauce."
Adrian Michael & Nichelle Prince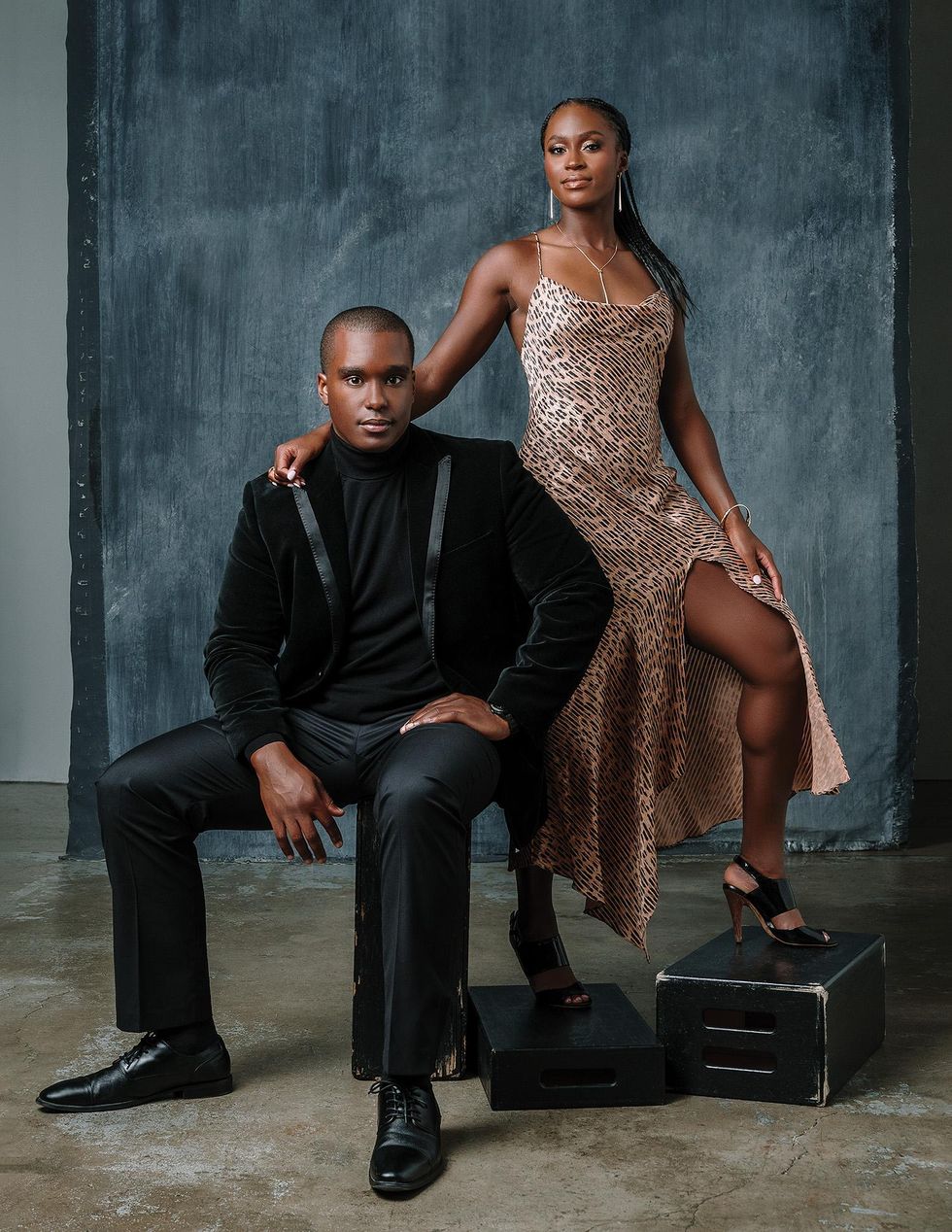 Photographed at Select Studios; styled by Angelique Gioldasis; photography assistance by Sarah de la Rosa
At age 27, Nichelle Prince has lived out her childhood dreams of playing soccer at the Olympics and the World Cup. What's left to tackle? A December wedding to her musician partner, Adrian Michael, whom she met on Bumble in 2017. Michael, 31, is the lead singer of Adrian Michael & the Greenway Band, which is quickly becoming the most sought-after private-events booking in Houston. Their Big Day will take place at the end of the Houston Dash's season; a Canada native — and two-time Olympic medalist — Prince has played her entire six-year NWSL career in Houston. "When I see Nichelle killing it, it motivates me to step my game up, and vice versa," says Michael. "Nichelle winning the gold was the biggest motivator ever for me."
Tama Lundquist & Tena Lundquist Faust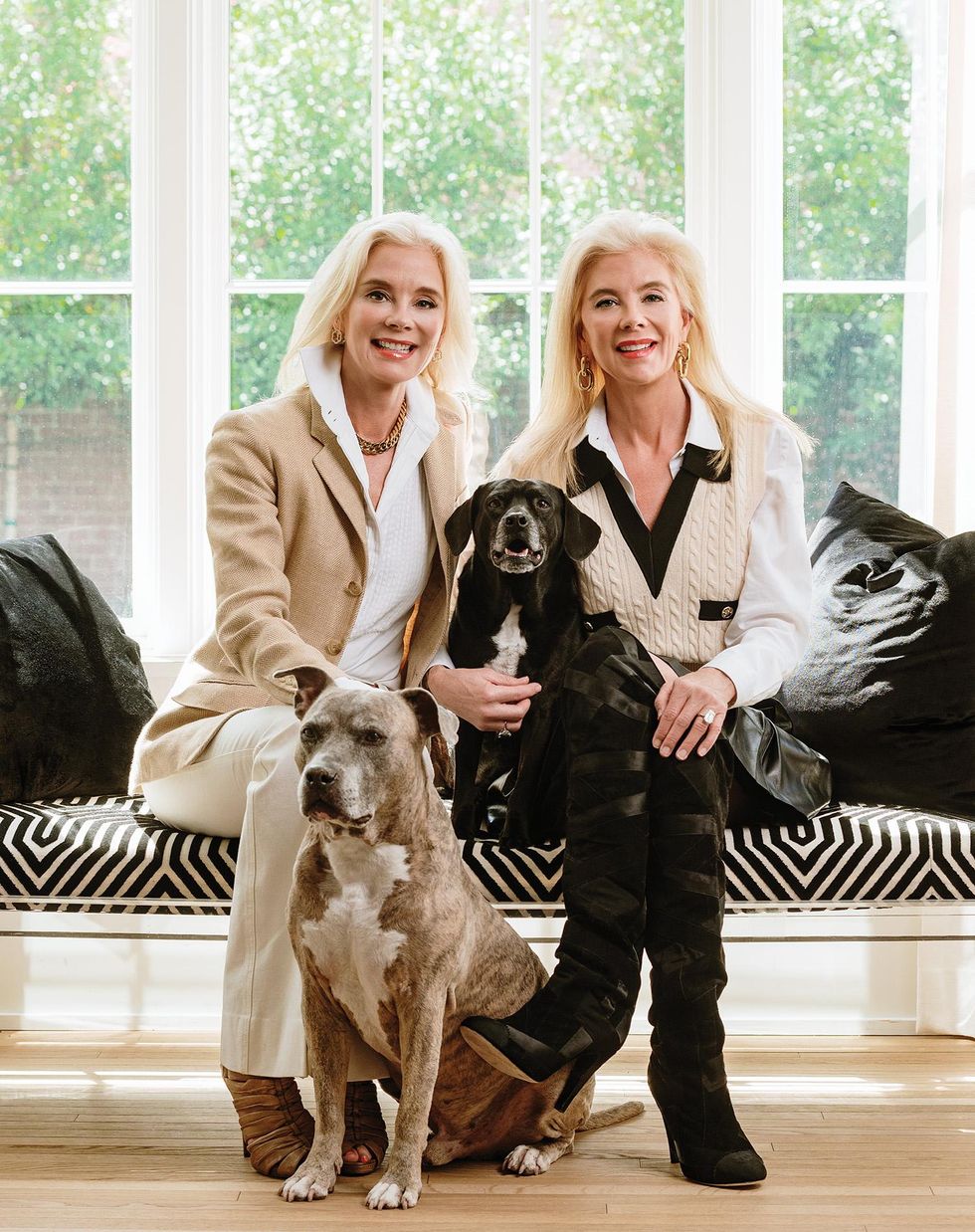 Houston PetSet promotes collaboration as a way to end animal homelessness. So perhaps it's no wonder that Tama Lundquist, at right, and Tena Lundquist Faust work together as co-presidents of the nonprofit. The longtime leading ladies have implemented efforts such as transporting more than 8,000 Houston shelter pets to a happy life in other states, providing free and low-cost veterinary care across Houston, and creating PetProtect, an emergency boarding program for the pets of survivors fleeing domestic abuse. This year, the twin sisters went to Austin to testify and ensure that the Safe Outdoor Dogs Act was finally passed. And they co-chaired — for the eighth time! — PetSet's annual Fierce & Fabulous Soiree in September, raising a whopping $1 million at The Post Oak Hotel. Fabulous, indeed.
Mario Tort & Vanessa Tort Pagel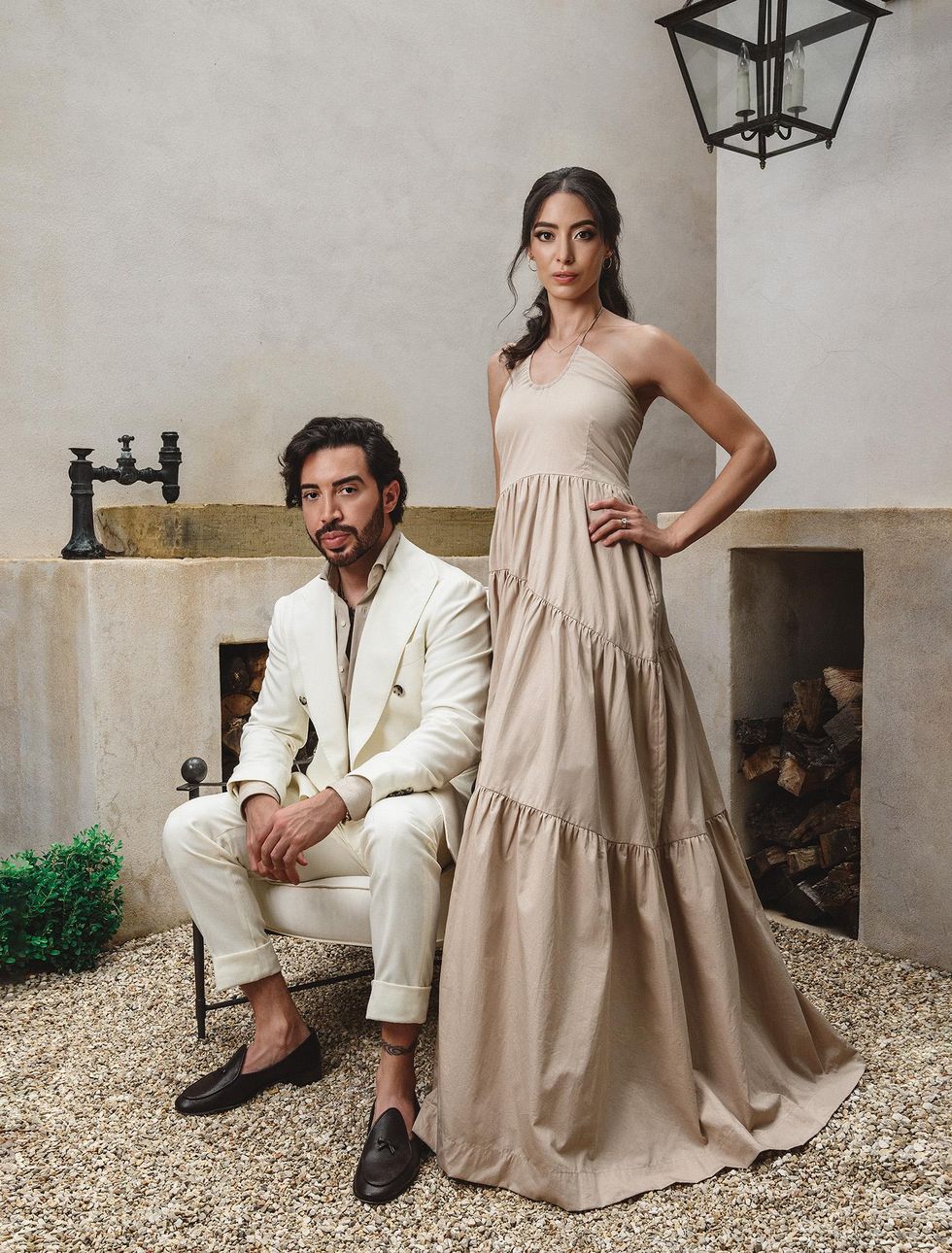 In January, Estilo Salon & Spa co-owner Mario Tort was enjoying a jaunt to France when his biz-partner sister, Vanessa, notified him that the retail space next-door to their Montrose salon was for lease. His European vacation instantly turned into a sourcing trip, and in September, the pair launched Estilo Home, filled with unique décor and lifestyle items — parasol-style lampshades, woven tabletop goods — with a Cali-meets-French Riviera sensibility. "Even as children, we were attached at the hip," says Mario.
Style