Lassoing Rodeo Specials and Underbelly Hospitality Food News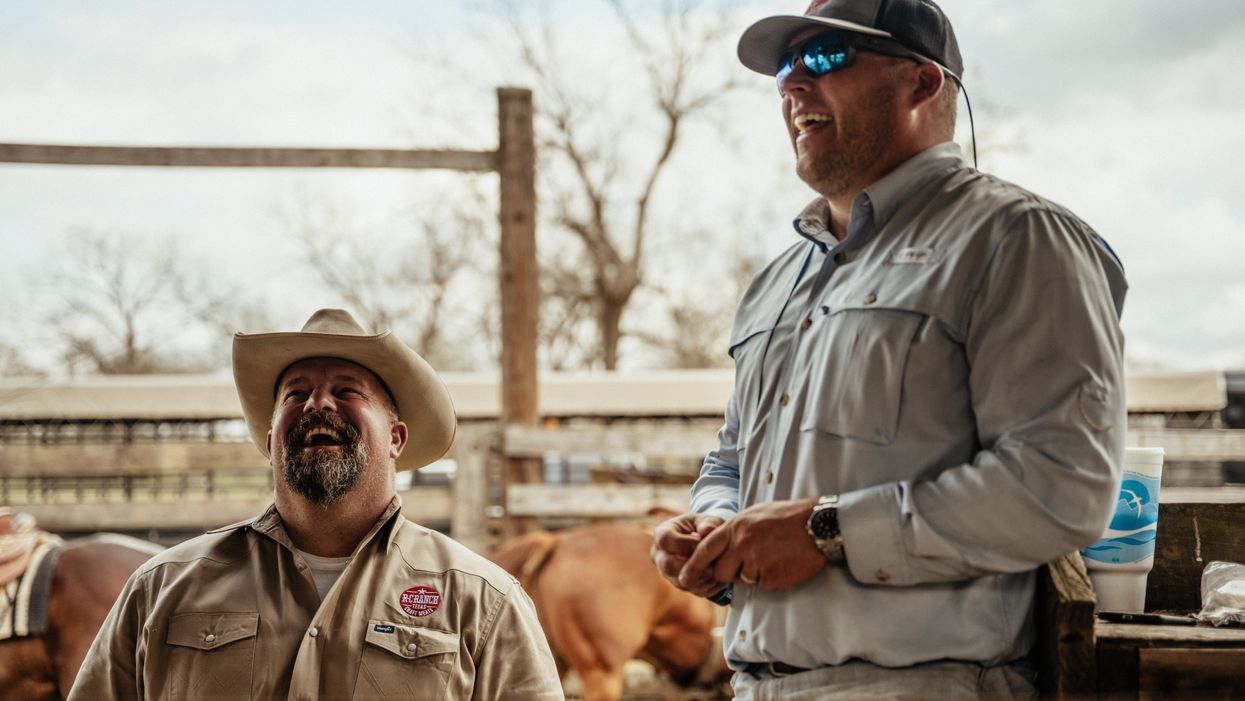 HERE'S THE LATEST on where to eat in H-town before or after the rodeo, or if you just crave fine Texas eats and drinks that boast a bargain!
---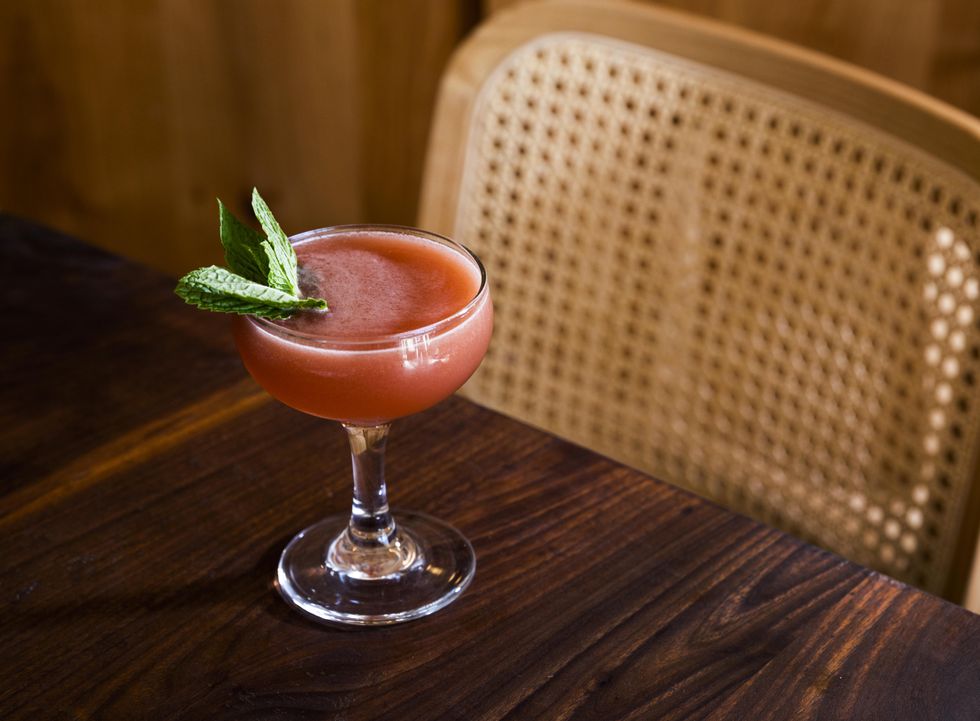 The Mutton Buster at Wild Oats
Wild OatsIs there a better spot to pre-game the rodeo than Underbelly Hospitality's new love letter to Texas? The Mutton Buster ($14), bar director Westin Galleymore's ode to beloved rodeo activity, is made with gin, lime, strawberry, aperol and mint.
Angel ShareJust blocks from the light rail, Angel Share is an ideal spot before or after the rodeo – especially since they're open late. Mary Ellen is serving up rodeo snacks throughout March: mini corn dogs with all-beef RC-Ranch hot dogs for six bucks, and mini Frito pies and mini fried candy bars ($3 each).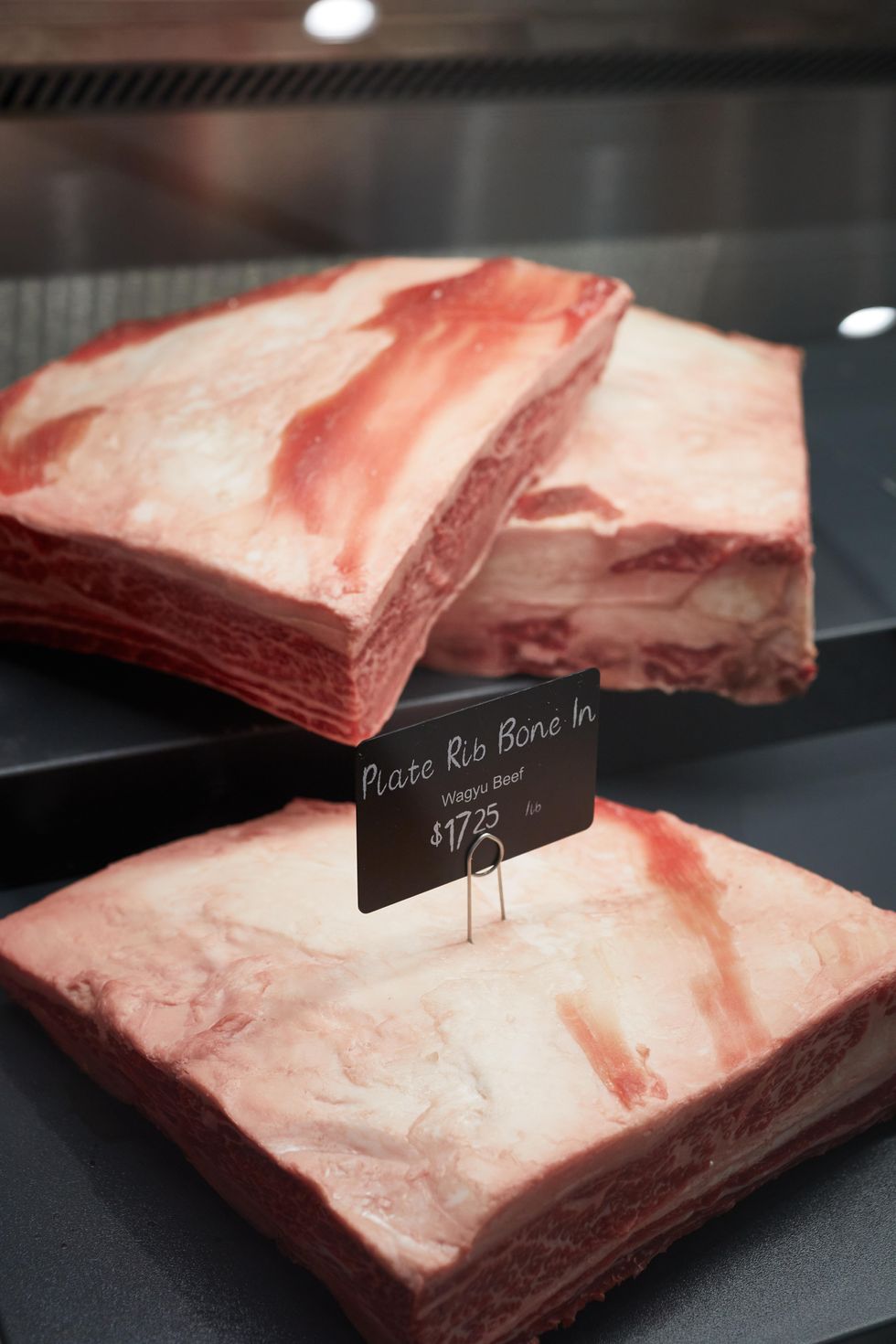 Wagyu Beef at RC Ranch
R-C Ranch Butcher ShopHit the Houston Farmers Market and explore this new meat case. Buy four links of Wagyu smoked sausage links or jalapeno cheese sausage links, and get a quart of little smokies in a tasty brown sugar bourbon barbecue sauce for free!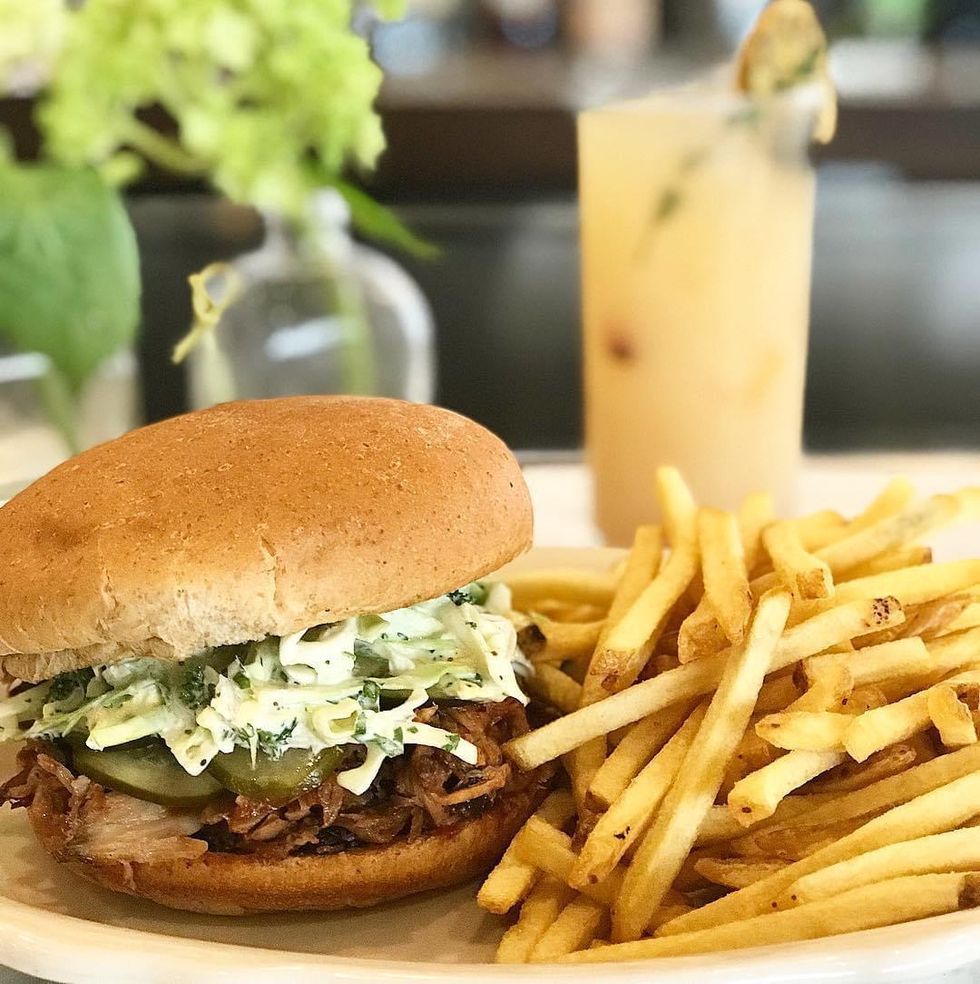 Pulled Pork Sandwich with fries at Relish Restaurant & Bar
Relish Restaurant & Bar Giddy up over during rodeo season, February 28 - March 20, to take advantage of a lunch special and limited-time only cocktails. Tuck into a Pulled Pork Sandwich with fries ($14) and sip on cocktails like the Space City Cowboy with bourbon, blackberry, mint, lemon and maple or the Rodeo Rita with mezcal, tequila, lime, blood orange and bitters (both $12).
More Underbelly Hospitality Food News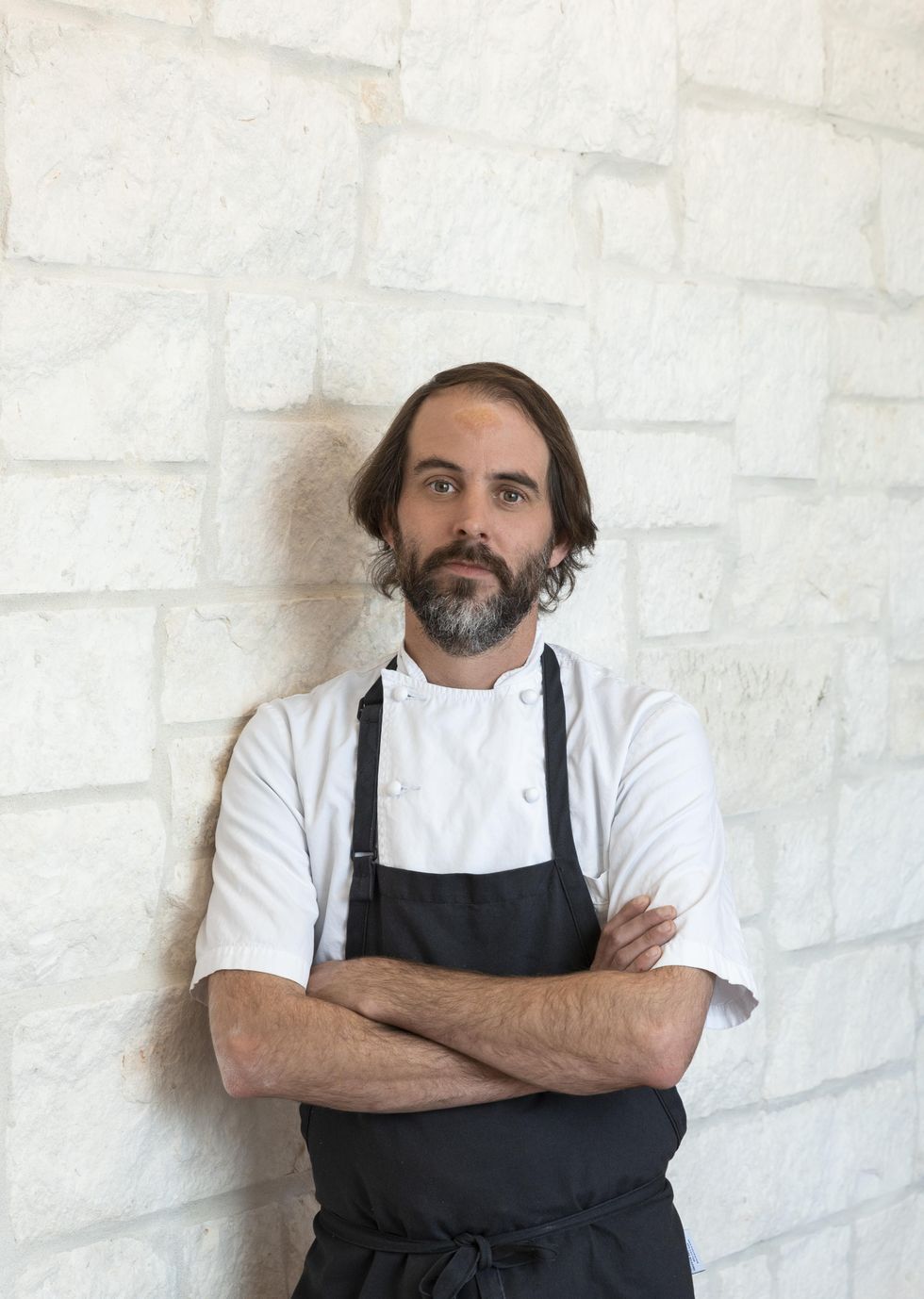 Chris Davies (photo by Claudia Casbarian)
Pastore (Italian for shepherd), the forthcoming Italian-esque restaurant from Underbelly Hospitality, has named Chris Davies as executive chef. You might recognize the name from his time as chef de cuisine at Uchi. Prior to Uchi, he spent eight years cooking in Chicago, where there's an Italian American restaurant on every corner. "During his childhood in Egypt, his family spent a lot of time traveling to Italy and befriended many Italians living in Egypt, so this is a cuisine he's really passionate about," said a representative from the restaurant.
Pastore, which is slated to open this summer in Regency Square, will be an exploration of Italian American cuisine across the country. It will take a deep dive into the Italian cultures and cuisines in cities like Chicago, Boston, San Francisco, and New Orleans with a goal of making Houston part of the ongoing conversation about Italian American food.
Lastly, Underbelly Hospitality has decided not to move forward with its announced Everlong project. The group will focus their bar efforts on the upstairs lounge of Georgia James (Georgia's Parlor is the working name right now). Georgia James is scheduled to open in May, with Pastore's opening to follow in June or July.
Food