New Data Show Houston's Profile Rising Fast Among Country's Tech Set, as ATX Dips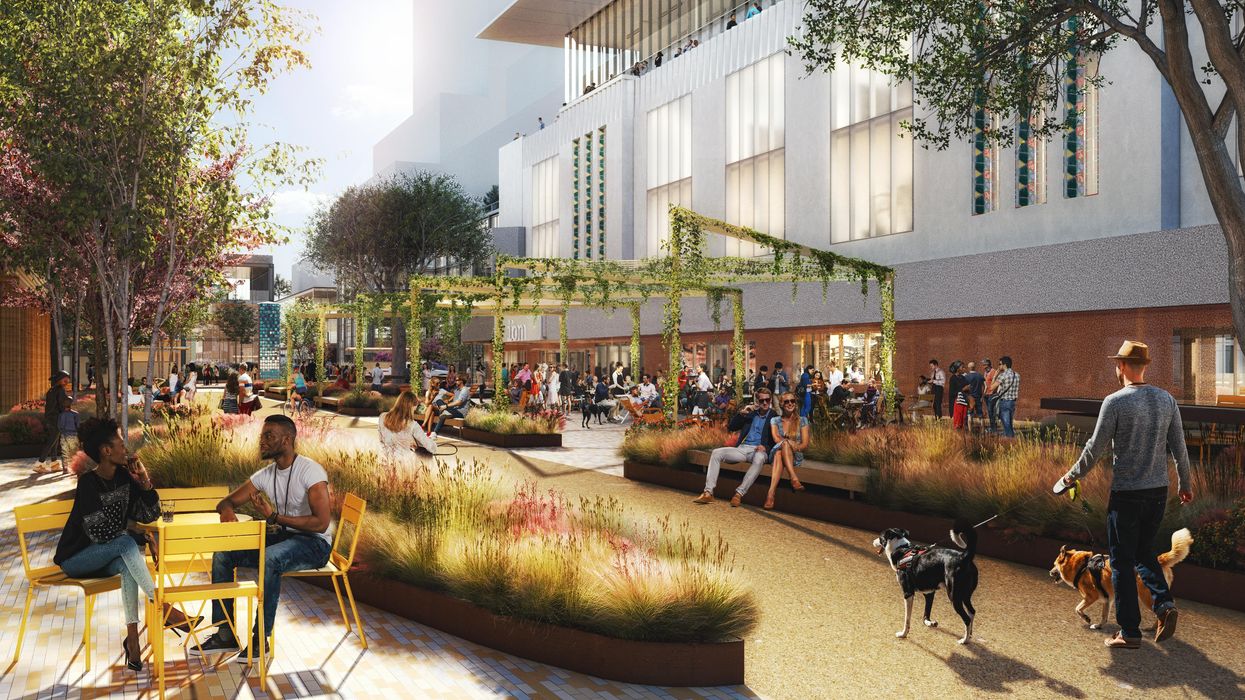 HOUSTON — SPACE CITY, energy capital of the country, home of the largest medical center in the world — is ready to take on another, related industry: tech! And a new report by Axios that shows tech workers are migrating to Houston in huge numbers — and away from previous hubs like San Francisco — seems to prove it.
---
Per data from LinkedIn, Houston was No. 2 in metro migration for tech workers last year. Specifically, mostly younger software and IT pros relocated here at a rate of 10 percent more over the 12 months ending in February 2021 than in the previous 12 months. Only one metro area — Miami/Fort Lauderdale — saw a bigger increase.
These new figures are re-shaping the narrative that Austin — which actually fell 8 percent — would attract incoming companies and people from Silicon Valley to Texas.
Other big winners in the new data include Dallas and Philadelphia, both up more than 8 percent. The metros that seem to be losing their edge in terms of attracting tech talent are Seattle, down 17 percent; New York, down 18 percent; and, yes, California's Bay Area, down a whopping 35 percent.
"Young engineers and recent college graduates see Miami, Houston and Philadelphia — not San Francisco, New York or Seattle — as the hot new places to jumpstart a technology or creative economy career," Axios noted. "Pandemic moves are redistributing coveted tech workers more evenly across the country after being so heavily concentrated in just a handful of cities for years."
As CityBook previously reported, Houston's education institutions and business community are helping foster the influx. Rice University's Ion building opens this week in Midtown. The Ion will provide resources, educational programs, corporate partnership opportunities and physical workspaces for emerging startup businesses with Microsoft as a major tenant. The Ion is connected directly by rail to the Amegy building in Downtown, home to two tech "incubators" — The Cannon and Launch Pad, operated by the Downtown Development Authority.
"Houston is well-positioned to become a national leader in tech innovation. It possesses the corporate, workforce, and infrastructural requirements, including innovation-minded companies, a vast support system of business professionals and corporate decision-makers, and business and quality of life amenities necessary to support a robust tech ecosystem," says Greater Houston Partnership in a report released this spring.
Quality of life is a major factor cited in the Axios report. Right on cue, Houston is expecting an onslaught of new restaurants from notable chefs to open this year, including three in The Ion building alone! (Check out CityBook's most anticipated here). Plus, all of the major performing arts companies are returning to the stage this fall, as the city's commitment to expanding and revitalizing green spaces continues apace. "Issues we used to think of as secondary, like quality of life, are increasingly primary," she Julie Samuels, CEO of Tech:NYC, tells Axios. "We're seeing that drive the dynamic around the tech sector nationwide."
Houston has been at the center of energy, medicine and aerospace innovation for a century — with more than a few famous restaurants and artists to boot. Now, at last, Houston's tech sector is set to boom. Big.