Hudson House's 'World's Coldest Martini' Shakes and Stirs River Oaks Restaurant Scene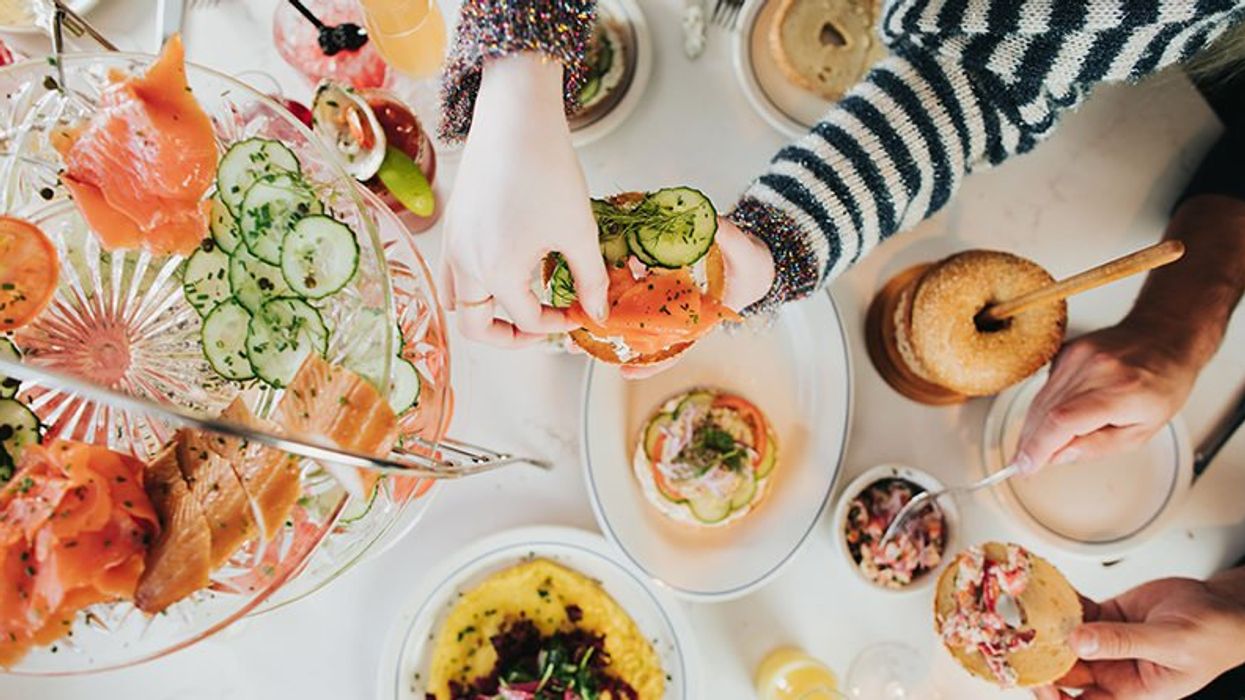 THE RESTAURANT SCENE in the River Oaks Shopping Center is heating up — or maybe we should say chilling out — with the addition of Dallas-based
Hudson House
, which even registered a trademark on its "coldest martini" title. Located next to Brasserie 19, the light-filled space features cozy navy booths and brasserie-style fixtures with a Northeastern-inspired nautical vibe.
---
Vandelay Hospitality, the group that operates Hudson House, entered the Houston market a few years ago with East Hampton Sandwich Co., but pulled out around the pandemic. Much like the touted martinis, the food menu at Hudson House offers timeless American fare with approachable prices. Expect staples with a nod to the East Coast like the lobster roll, East Coast oysters, maple-planked salmon, and crab cakes. Other favorites include the signature cheeseburger with Hudson House sauce, steak frites, and Japanese nigiri and sushi rolls.
For weekend "West Village" brunch, look for classic lox and bagels, pancakes with blueberry compote, eggs Benedict, French toast, and a Hudson sandwich with smoked bacon and scrambled eggs. Lunch is flush with sandwiches and big salads such as the Hudson with popcorn chicken, bacon and green goddess dressing, and the Beverly with grilled shrimp, hearts of palm and avocado.
This will be a popular spot for weekday happy hour (3-6pm) at the bar with half priced martinis, bellinis, and wines by the glass. Snag East Coast fresh oysters for three bucks and that popular double cheeseburger for $10. The whipped avocado dip served with thick house-made ranch potato chips is another luscious sounding appetizer to consider. About that "world's coldest martini:" the Vesper style martini – the one invented for iconic British secret agent, James Bond – is shaken vigorously with ice and served in a frozen martini glass with a lemon sliver. There's also a Lemon Drop and Bleu & Gold martini made with olive juice and blue cheese-stuffed olives.
Vandelay Hospitality has another Houston restaurant in the works for late 2023. Drake's Hollywood, an upscale steakhouse known for a see-and-be-seen setting, has claimed the former Underbelly location on Westheimer in Montrose. Inspired by Hollywood glamour, expect a luxurious setting – think red leather booths and soft lighting – with a menu of steaks, veal meatballs, snow-crab scampi, assorted pizzas, and gussied-up salads. Drake's currently operates in Dallas and West Hollywood, Ca.
In case you were wondering who Vandelay is, the corporate moniker hails from a hilarious episode of Seinfeld featuring the fictitious Vandelay Industries. Co-owners Kyle Brooks and Hunter Pond were big fans of the sitcom and religiously watched it through college.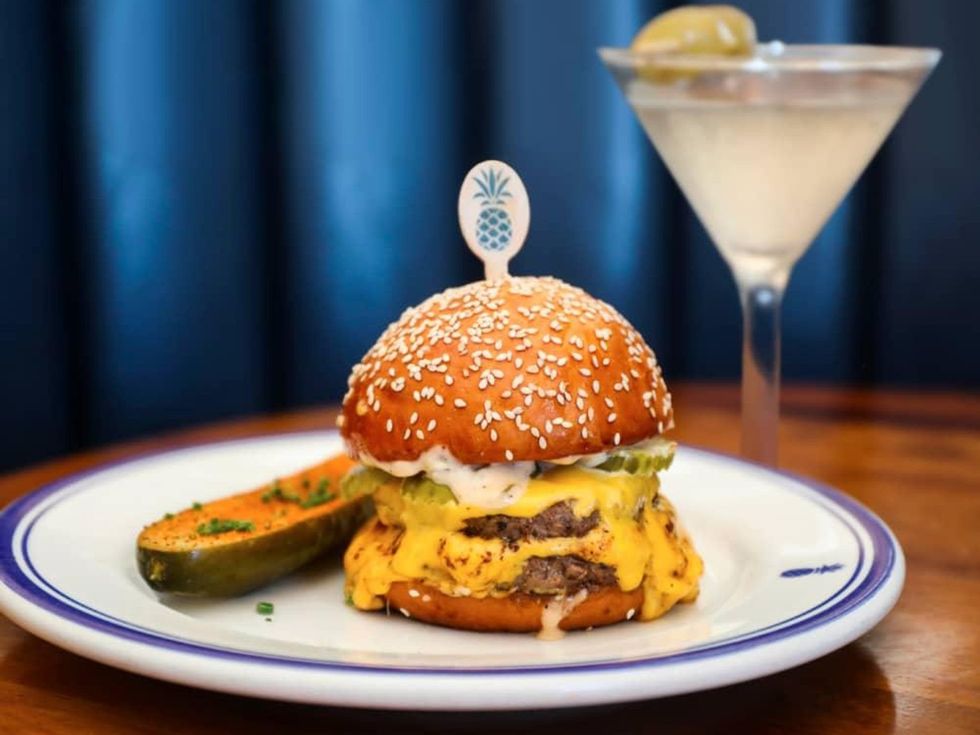 Cheeseburger and martini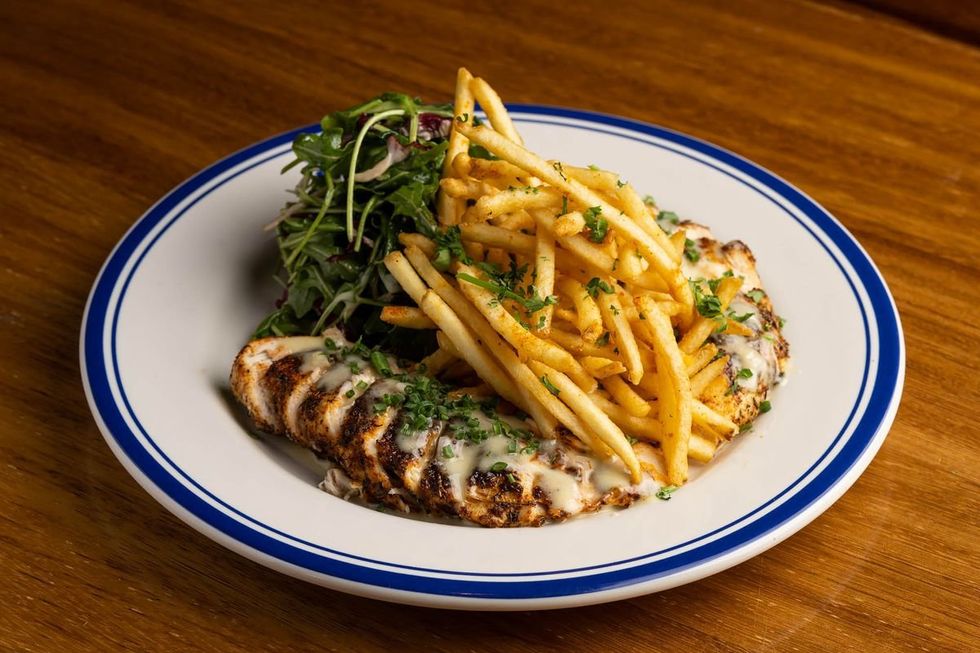 French chicken and frites
Food