Newest Immersive Art Exhibit Is Otherworldly and IG-Worthy — Dive In!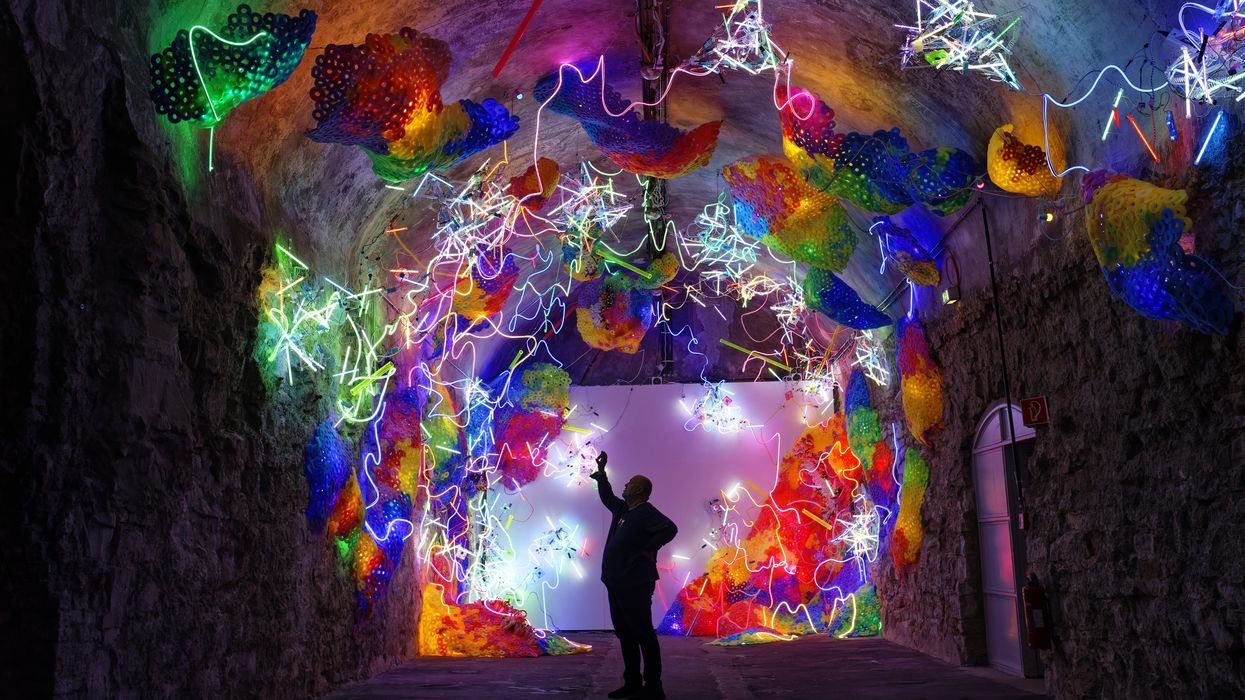 "IT'S STRANGE, RIGHT?" says Romanian-born, Houston artist Adela Andea after confirming she in fact does not scuba dive. It's a question she gets asked a lot, probably because stepping into one of her otherworldly light and sculpture installations feels like taking a deep dive into the ocean.
---
Andea's new gallery-wide installation, Midnight Zone(s), opens Friday, Jan. 13, at Anya Tish Gallery, and it's a beauty. Inspired in part by the bioluminescence of lifeforms found 3,000 to 10,000 feet under the sea, the installation explores how our sensorial experiences and collective memories of nature can be transformed, artistically, into a technological environment. Midnight Zone(s) is her sixth solo show with Tish, a fellow Eastern European, who first saw Andea's work in a group show at Lawndale Art Center.
For Andea, who was born in 1976 and grew up in Romania during the last years of communism, the phenomenon of bioluminescence is a very personal metaphor. "The adaptation of life under pressure, with no light, and it being impossible to see what's there, is part of my past," says Andea, who remembers trying to do her art work as a child without the benefit of electric light. But lifeforms evolve in difficult environments, and there is radiant beauty to be found in even in total darkness.
While immersed in Andea's glowing environments, where the separation of real verses electric light can be hard to discern, the viewer can intuit a process of transformation; inorganic, industrial materials, including LED lights, flex neon, foam, and plexiglass, have been combined and recombined in unexpected ways by the hand of the artist into a futuristic, fantasy world that somehow feels familiar. "I want to push boundaries and create my own visual vocabulary," says Andea of her art. Beginning this Friday, you can take the plunge, and see for yourself.
Art + Entertainment