Away We Gogh! Virtual-Reality Exhibit Takes Visitors on an Emotional Journey Through the Artist's Final Years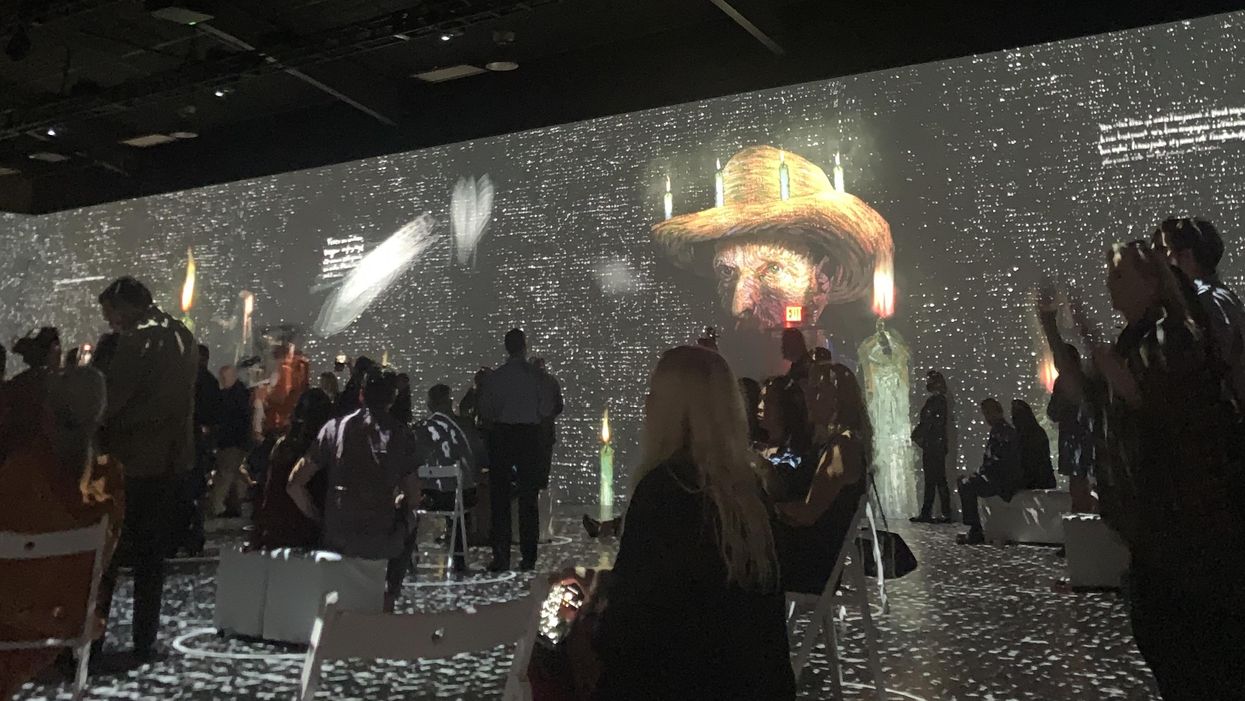 YOU'VE PROBABLY SEEN the billboards. You've certainly seen the ads on Facebook and Instagram. And now, after months of anticipation, the Immersive Van Gogh Exhibit has opened its doors in a warehouse in West Houston.
---
Through Jan. 3, the virtual-reality art experience allows Houstonians to step inside the paintings and the life of the celebrated artist. The emotional production, designed by Italian producer Massimiliano and including music by multimedia composer Luca Longobardi, specifically explores Van Gogh's final years leading up to his taking his own life.
It shows the "journey through life and struggles, and the creative process of the artist," said Impact Museums' Diana Rayzman at a ribbon-cutting ceremony last night. In today's cultural climate, she believes people are wanting to be "inspired by beauty and art and also confronted with the darkness and difficulty of the human experience."
Visitors enter the site-specific exhibit through an arched and mirrored hallway dubbed the "Van Gogh Chapel," inspired by Houston's Rothko Chapel. Once inside the main room, attendees can sit or stand within a socially distanced circle to take in the 35-minute show, comprised of 60,600 frames of video projected across 500,000 cubic feet. Van Gogh's landscapes move; his still-life paintings are brought to life with sweeping brush strokes.
The venue is located at 1314 Brittmoore Rd., in the Founder's District, next-door to the innovation incubator The Cannon. The warehouse will soon become known as the Lighthouse Artspace, and will be home to future immersive art and entertainment experiences.
Houston is the 13th North American location of Immersive Van Gogh, which has sold more than 3 million tickets across the continent.
Art + Entertainment