'We Stink,' Says JJ Watt — and That's Not the Most Shocking Thing He Said After the Texans' Latest Loss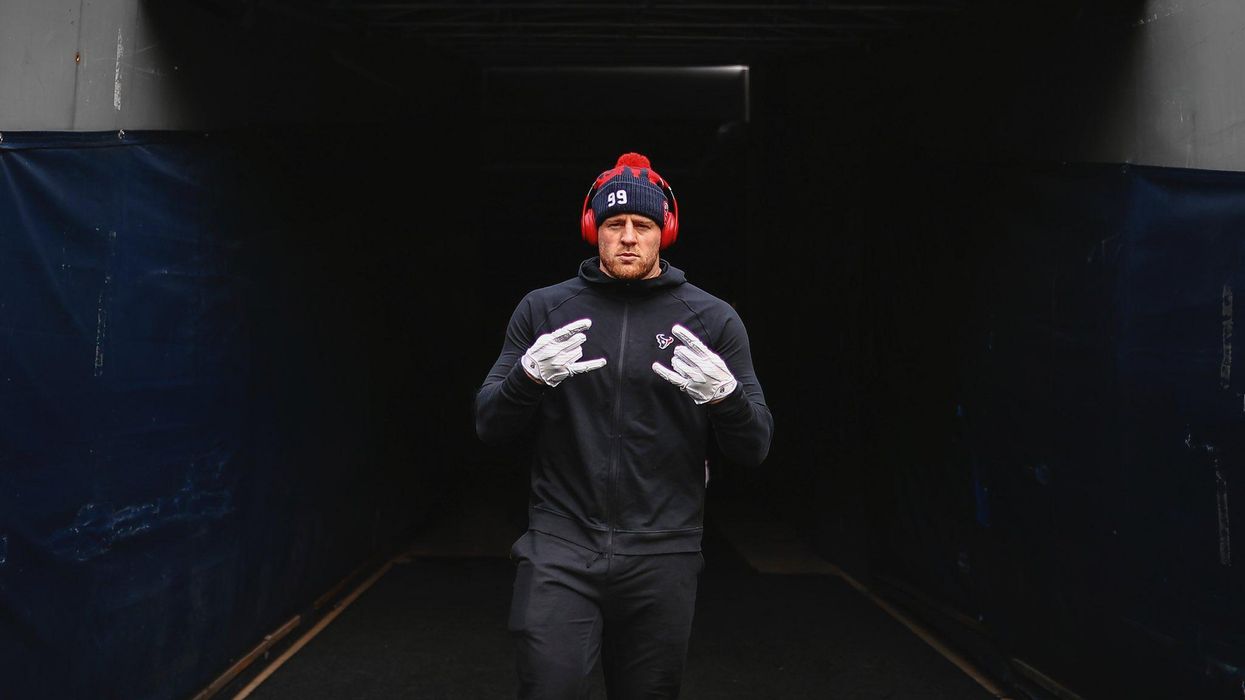 THE HOUSTON TEXANS' losing season — during what has already been a challenging year — is nearing an end, and the star player on the team with a 4-11 record didn't mince words after yesterday's frustrating 37-31 loss to the Cincinnati Bengals.
---
JJ Watt gave impassioned post-game comments that seemingly railed on his teammates' lack of professionalism, and apologized to the fans, whom he feels the team is letting down — big time. "There are people every week that still tweet you, that still come up to you and say, 'Hey, we're still rooting for you; we're still behind you,'" said the three-time NFL Defensive Player of the Year. "They have no reason whatsoever to. We stink. But they care and they still want to win and they still want you to be great. That's why. Those people aren't getting paid. We're getting paid handsomely."
THIS is why we love @JJWatt 📹: Houston Texans https://t.co/lXQzowheFq

— Joe Gleason (@Joe Gleason) 1609105686.0
Watt's rant, which came after the team lost four games in a row for the second time this season, touched on the idea that some teammates lack an appropriate level of commitment. "So if you can't go out there and you can't work out, you can't show up on time, you can't practice, you can't want to go out there and win, you shouldn't be here. Because this is a privilege. It's the greatest job in the world. You get to go out and play a game. And if you can't care enough, even in Week 17, even when you're trash, when you're 4-11. If you can't care enough to go out there and give everything you've got and try your hardest, that's bulls---."

The Twitterverse has been abuzz since, mostly with incredibly high praise: SportsCenter praised Watt's comments as "from the heart." Longtime sportswriter Ed Bouchette called it the "best perspective by a player I ever heard." And Barstool Sports tweeted a clip with the caption, "Somebody free JJ Watt from Houston." (@SteelerNation replied, "We're coming for you JJ Watt.")
People + Places