Glitzy River Oaks Gallery Closes the Year with 'Superspectra' Soiree and Show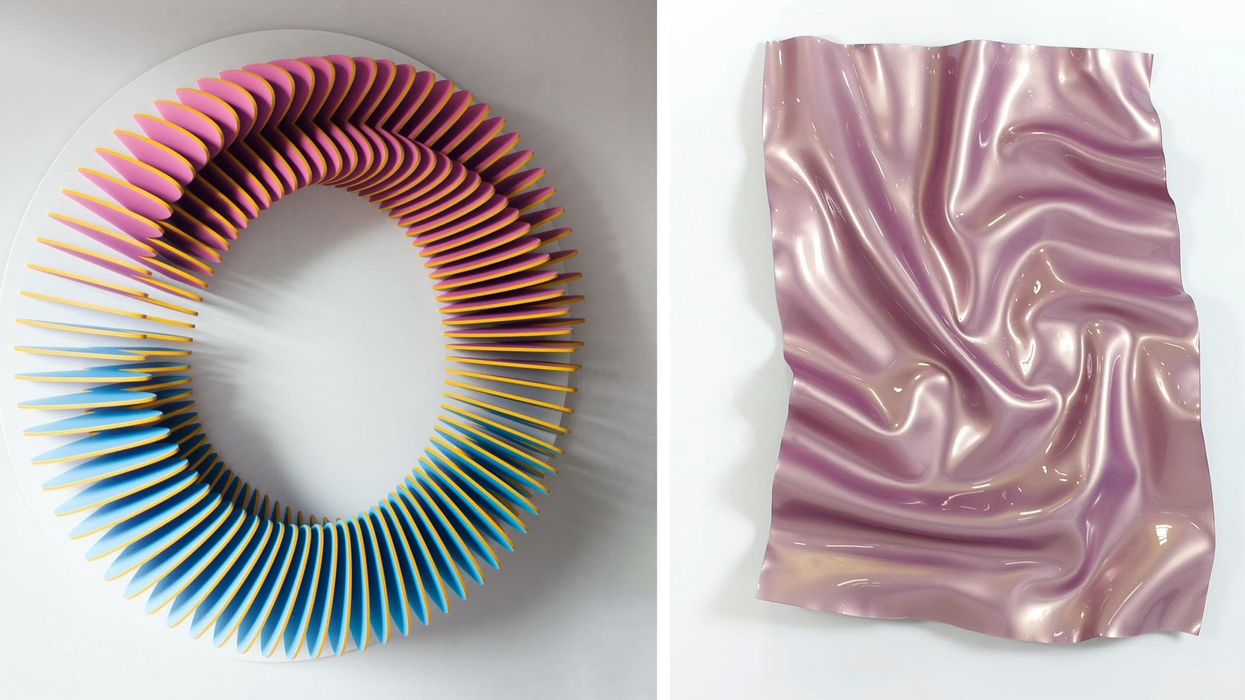 LOOKING FOR A cultured and glamourous way to celebrate the holidays? Then head over to Laura Rathe Fine Art in River Oaks District tonight for the opening
Superspectra
, a group show of new works by more than 30 of the gallery's impressive roster of nationally and internationally collected artists.
---
The fabulous 3,500-square-foot space, which opened in October 2020, provides plenty of room for the wide selection of attractive, light and color-infused, mixed media art gallery owner Laura Rathe loves to show. After the party, Superspectra will be on view through Jan 12.
Among the artists in Superspectra are Pacific Northwest-based duo Jason Hallman and Stephen Stum, who work under the moniker Stallman Studio. They are pioneers of a technique called "canvas on edge," where several thin strips of canvas, each painted in varying gradations of color, are set on their edges within a frame and bent and twisted to create complex patterns similar to what you see in the natural world. The resulting work produces hues and tones that are not actually on the canvas, but nevertheless are visible to the human eye.
Also in the show are new works by Polish-based artist and architect Anna Kruhelska, who uses handmade paper, paint, and wood to create three-dimensional works of light and shade which transform when viewed from multiple perspectives. Though secured to the gallery wall, Kruhelska's art seems to undulate and dance before your eyes.
Looking ahead to the New Year, Rathe will present exhibitions by neo-expressionist painter Hunt Slonem at her gallery's River Oaks and Dallas locations. Collected by such Hollywood royalty as Sharon Stone, Kate Hudson and Brooke Shields, to name just a few, Slonem will show his much beloved Bunnies paintings, to commemorate 2023, the Chinese Year of the Rabbit.
Art + Entertainment