Lawyers Can Be Cool — Especially Lauren Varnado and Energy Experts at Michelman & Robinson!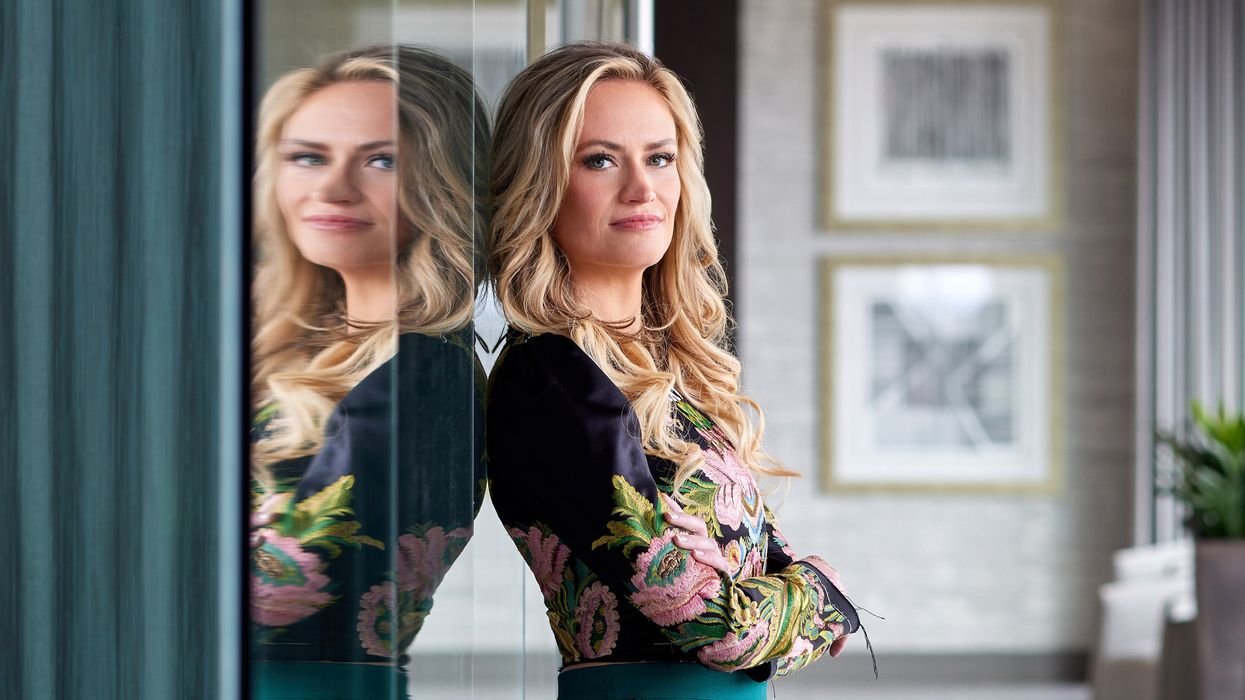 Law firms aren't typically associated with cool, but then again, Michelman & Robinson, LLP is no ordinary law firm. Fact is, M&R is different, special and, yes, cool. Especially the lawyers in its Houston office, which is the hub of the firm's robust energy practice.
---
It's a Gas
Lauren Varnado is M&R's Houston Office Managing Partner. Having graced the pages of Vanity Fair, Vogue and People, Lauren sets the tone in Houston, not just for the firm's vibe, but for its efforts in the oil and gas space.
Unlike the work of most other players in the legal marketplace, M&R's efforts—and that of Lauren and her Houston-based team—are informed by a nuanced understanding of the energy sector. This insight not only allows Lauren and the firm to effectively address clients' immediate legal concerns, but also enables them to identify broader business issues that can positively impact the bottom lines of the companies they represent.
What's cool is that they do so as part of a new generation of lawyers—a fearless group that's disrupting a typically buttoned-up, male-dominated profession and turning the practice of law on its head by leaning into relatability, accessibility and, above all else, humanity—this on top of the fact that M&R Houston knows oil and gas better than just about anyone else.
Differentiators
Some of the adjectives that best describe Lauren and her crew in Houston are modern, candid, practical, influential and whip-smart. Together, they deliver premier client service that truly sets them apart. What else distinguishes M&R Houston from other firms (including those similar in size and reach) are the long-standing relationships it has with clients—relationships founded upon absolute trust and an expectation of excellence that informs the way they operate in courtrooms, at closing tables and beyond.
From Soup to Nuts
Energy isn't the only industry that M&R attorneys are immersed in. They're sought after by those in the advertising & digital media, banking & financial services, hospitality, insurance, music & entertainment, retail & apparel and technology spaces, too. M&R offers these clients a full suite of services, including top-tier work in commercial, class action, and cross-border litigation, as well as bankruptcy & restructuring, corporate & securities, cybersecurity & privacy, employment, insurance, intellectual property, real estate and regulatory law. Without fail, they do so in a collaborative way, keeping clients involved throughout every case and transaction, which eliminates surprises and ensures that expectations are met, if not exceeded, time and again.
As Cool as Can Be
M&R's seven offices (Los Angeles, Irvine, San Francisco, Dallas, Chicago, New York and, of course, Houston) have been built upon a foundation of exceptional people—women and men of differing backgrounds, cultures, ethnicities and orientations all working toward a common goal: client success. The firm's focus on diversity and inclusion (it's been named a "Top 100 Firms for Minority Attorneys"), along with its industry expertise and culture that emphasizes professional development and fun, make M&R a law firm that's the arbiter of cool.
Lauren Varnado manages the Houston office of Michelman & Robinson, LLP. A sought-after, award-winning litigator and head of the firm's energy practice, Lauren can be contacted at lvardado@mrllp.com or (713) 422-2121.