Live Music Venues Regroup and Reopen as Covid Fears Wane
Greta Connolly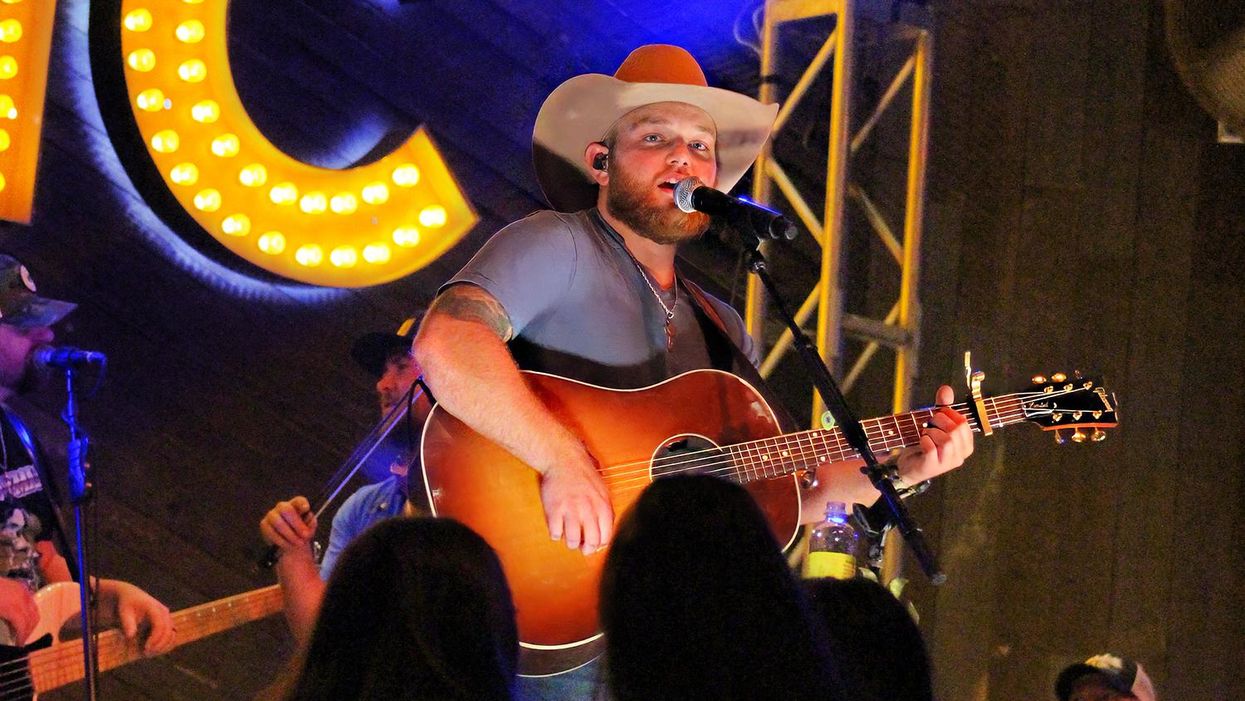 OPENING A NEW music venue is never easy, but add a pandemic into the mix, and it's damn near impossible. It's no small feat then that Shan Pasha, frontman of local punk outfit Ruiners, managed to open the doors and bay windows — an architectural godsend during a pandemic — of his new music venue and bar, Red Dwarf, in the Midtown space formerly home to Mongoose Vs. Cobra, in August of last year.
---
"Stressful is a huge understatement," he says. "We had to essentially change our business model from being a bar and music venue to operating like a restaurant to adapt."
The original plan for the venue, which was conceived pre-Covid, was for it to host three to four billed-out live shows a week, but when the pandemic hit, Pasha had to get creative. For example, instead of having bands play on stage — singing and talking and breathing into the crowd — Pasha invited them to come spin vinyl records.

Although that business model has mostly worked out for Pasha, like many bar and venue owners in the city, he's excited about starting to do live shows again — with socially distanced tables, limited capacity and mask requirements. "Although capacity limits have been lifted," says Pasha, "we'll still be operating well within the coded protocols."
Indeed, as certain measures are lifted by Gov. Abbott, more venues will be more fully opened in the coming weeks. But lots of local spots have been hosting concerts safely for months.
Live music staples like The Rustic (both the Downtown and Post Oak locations), Dosey Doe and McGonigel's Mucky Duck have remained busy throughout the pandemic. Others, like Heights Theater, House of Blues and Bayou Music Center (formerly Revention, and before that, Bayou Music Center again — try to keep up), are starting to expand offerings, and their bookings, which are on the sparse side at the moment, will increase as vaccinations push Houston toward herd immunity.
There are also several restaurants who have been getting Houstonians their live-music fix throughout the last year, a lot of them al fresco. For example, the rooftop patio at Liberty Kitchen Treehouse hosts live music on Saturday nights, and Giorgio's at the Hotel Granduca moved its intimate concerts to the poolside patio. Beer gardens like Truck Yard and tons of breweries are hopping with weekend and evening concerts, too. And romantic spots like Turner's, Ben Berg's speakeasy-style restaurant on Post Oak, offer fun date nights accompanied by live tunes.

As ever, one of the best places to soak in some live music is White Oak Music Hall, which unveiled an ingenious grid for their outdoor shows, seating people in compartmentalized areas, earlier in the pandemic. The venue is starting to increase bookings while continuing to adhere to safely protocols.
"When we did our grid system, there was a great response from a lot of people because they hadn't gone out for six months," says Luis Rivera, White Oak's general manager, of the venue's smart idea, which debuted in the fall. "And the bands were really happy with the setup too, because they felt like they were playing in a space where they were safe and the patrons were also safe."

White Oak is doing indoor shows now as well, and management continues to enforce reduced-capacity shows, temperature checks, socially distanced tables and mask-wearing until they feel it's safe for them to more fully return to business as usual — or at least some semblance of that.
"We'll see where the world is as time goes by," says Ruiz, echoing a popular sentiment in the nightlife industry. "But we don't want to be in a rush to change course immediately. We're going to do it safe and do the status quo still. We don't want to change our message so quickly that people don't have time to adjust to it."
Art + Entertainment