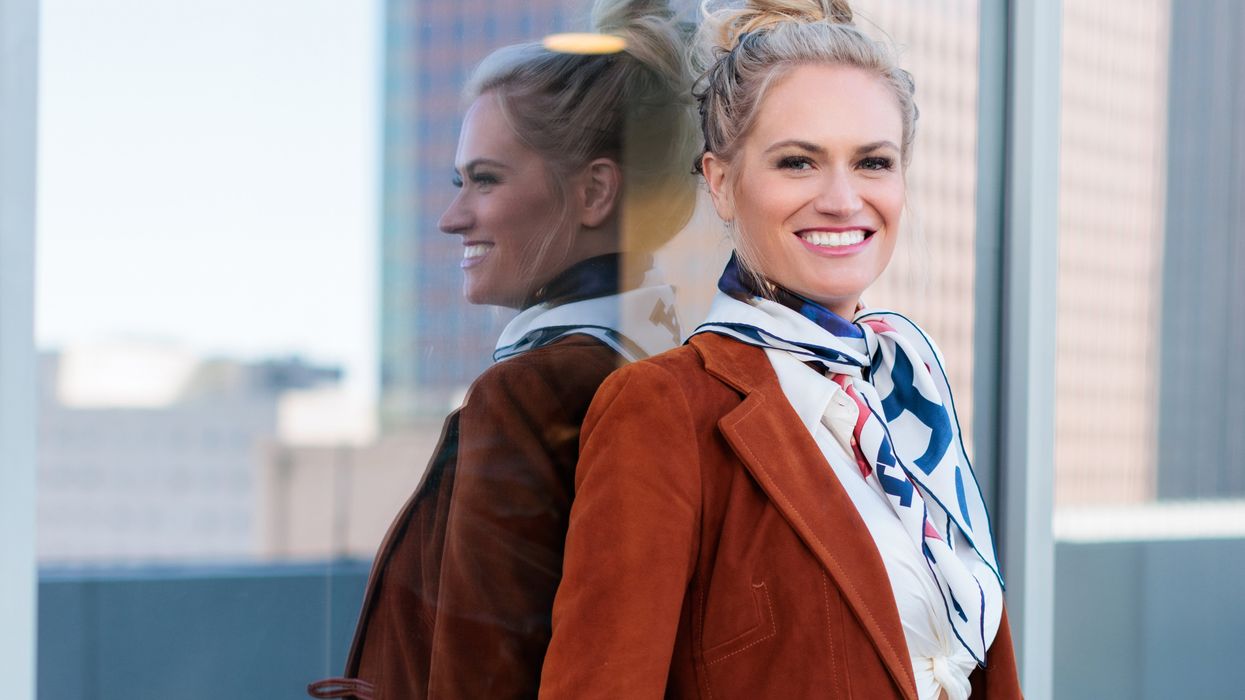 WITH OIL AND GAS (O&G) companies realizing record profits in 2022, the outlook for the sector in 2023—unlike the broader economy—continues to be cautiously optimistic. For professionals like me, an attorney specializing in the O&G space, this is welcome news.
In good times and bad, energy companies rely on sound legal counsel for representation in courtrooms and boardrooms nationwide. Michelman & Robinson, LLP, tasked me with launching an office in Houston for this very reason.
Starting Off With a Bang (Pun Intended)
In January 2022, I joined M&R and opened the doors to its second office in Texas. M&R is a nationally recognized law firm headquartered in Los Angeles, with additional locations in San Francisco, Irvine, Dallas, Chicago, New York City and now, Houston, the branch I continue to build as Office Managing Partner.
Thus far, the reach of M&R Houston has been phenomenal. My office houses the firm's specialty practice group focused on the O&G and renewables industries, and my mandate has been to move the needle within the energy sector and serve an ever-growing client base in that space. Toward that end, my team and I have been running on all cylinders, handling a wide array of litigation and transactional work, not only in Texas, but throughout the nation's O&G-producing hubs.
One of those cases was a royalty-related lawsuit filed in New Martinsville, West Virginia against my client, the nation's largest natural gas producer. Last summer, that courtroom battle made headlines from coast to coast when the openly hostile presiding judge pulled a Colt .45 pistol that was holstered under his robe and aimed it at me during a hearing in the midst of trial.
This was undoubtedly the most jarring and outrageous episode of my career, but undeterred, I was able to resolve the case, in which the plaintiffs sought hundreds of millions of dollars in damages. Shortly after the judge's threatening display, I extracted critical admissions from the plaintiffs' witnesses during cross-examination, leading to a confidential settlement highly favorable for my client.
A Two-Pronged Crusade
Since the showdown in West Virginia, I have been on a mission running parallel tracks. First, given the incident in New Martinsville, I am doing all I can to root out corruption within the legal bar and the judiciary, while advocating that all litigants must be given equal access to justice in West Virginia and beyond. At the same time, I am championing growth at M&R Houston, striving to further penetrate the O&G markets in Texas and elsewhere. These efforts are proving to be quite fruitful.
My office has more than doubled in size since its inception, and we have only just begun. My ever-expanding team and I are handling high-stakes, "bet the company" lawsuits in state and federal courts nationwide—cases involving environmental contamination, royalties (as mentioned), disputes between producers, and energy and commodity markets. Outside the courtroom, we provide ongoing advice and counsel on the acquisition and divestiture of O&G properties and midstream assets, O&G production and business operations, O&G leases, accounting obligations to interest owners, and royalty payment practices.
A Nod to Female Representation
What I am particularly proud of are my efforts to build a team comprised of men and women alike. Truth be told, representation among female lawyers in the energy sector is a mixed bag. On the plus side, women are fairly well represented in in-house legal departments industry-wide. This is an inspiration to me and the other women I work closely with, and, in my view, the lady lawyers working in-house are hitting it out of the park. Unfortunately, law firms are not keeping pace, and there is still much to be done to get more women associates and partners acting on behalf of O&G clients.
Given the want of female energy attorneys in law firms, it is quite a statement that M&R named me as its Houston Office Managing Partner. I am happy to report that I am building upon that momentum by adding remarkable female talent to our ranks.
Looking Forward
I am energized about what is in store for us at M&R going forward. If my journey thus far is any indication, things are certainly looking up—just as they are for the broader O&G space.
Of course, I am mindful of the downturn being experienced across other industries and that not all energy companies are flourishing. I also understand that when the economy is in turmoil, lawyers and law firms can be a godsend. As such, I hope to be of help to clients no matter their financial circumstances.
All that being said, my message is simply this: the M&R flag has been planted in Houston, and we are here to serve.
Lauren Varnado manages the Houston office of Michelman & Robinson, LLP, a national law firm based in Los Angeles that represents clients in a host of areas, such as complex and class action litigation and employment, corporate & securities, regulatory, white-collar defense & investigations, cybersecurity, privacy, real estate, and bankruptcy matters. The firm does so for individuals and entities across industries, including the advertising & digital media, banking & financial services, cannabis, hospitality, insurance, music & entertainment, retail & apparel and technology spaces. A sought-after, award-winning litigator and head of the firm's energy practice, Lauren can be contacted at lvardado@mrllp.com or (713) 422-2121.
HOUSTON GOT THE royal treatment as Her Majesty Queen Sofía of Spain was the guest of honor at a fabulous black-tie affair at MFAH.
The beautiful function, which began with the opportunity for all guests to meet Her Majesty in an hour-long receiving line, was the annual Sophia Awards for Excellence Gala, held in Texas for the first time. Honorees included Latina superstar Gloria Estefan, her music producer husband Emilio Estefan, widely celebrated MFAH Latin American curator Mari Carmen Ramírez, and Houston energy mogul and restaurateur Ignacio Torras of MAD and BCN Taste and Tradition.
A rep for the Queen Sofía Spanish Institute — the New York-based nonprofit founded in 1954 to promote American interest in the art, culture, customs, language, literature and history of Spain and the Spanish-speaking world that organized the event — said the honorees are "four remarkable leaders in their respective fields who have contributed to the international appreciation of Spain and the Americas through their time, expertise and innate wisdom."
In her remarks at the awards presentation in the Brown Auditorium, the Queen called Houston "one of the most important urban areas of the country, and probably the most diverse, inclusive and international city in the USA … a place where English and Spanish languages coexist in the history of this beautiful state."
After the presentation, at which gala chair and institute board trustee Dixie Deluca served as emcee,guests made their way through "Cromosaturación MFAH," a vivid blue, pink and green tunnel by Venezuelan artist Carlos Cruz-Diez, and into the Nancy and Rich Kinder Building for an elegant meal by Torras' Spanish eateries. "Supporters were also given goodie bags with paella kits from specialty international food supplier TerraMar Imports upon departure," said the institute rep.
Guests included Ransom and Isabel Stude Lummis, Joanne King Herring, Frances Moody Buzbee,Princess Tatiana Galitzine, Cal and Hannah McNair, Lizzie Sullivan, Libbie Masterson, Bobby and Phoebe Tudor, Margaret Alkek Williams, Lynn Wyatt, David Leebron, Y. Ping Sun, Bernard "Bun B" Freeman, Jim and Whitney Crane, Cynthia Petrello, Craig Biggio, Jim and Molly Crownover, Albert and Anne Chao, Tiffany Masterson, Cerón, Lady Penny Mountbatten, Rice University President Reginald DesRoches, and Santiago Cabanas, Spanish ambassador to the United States.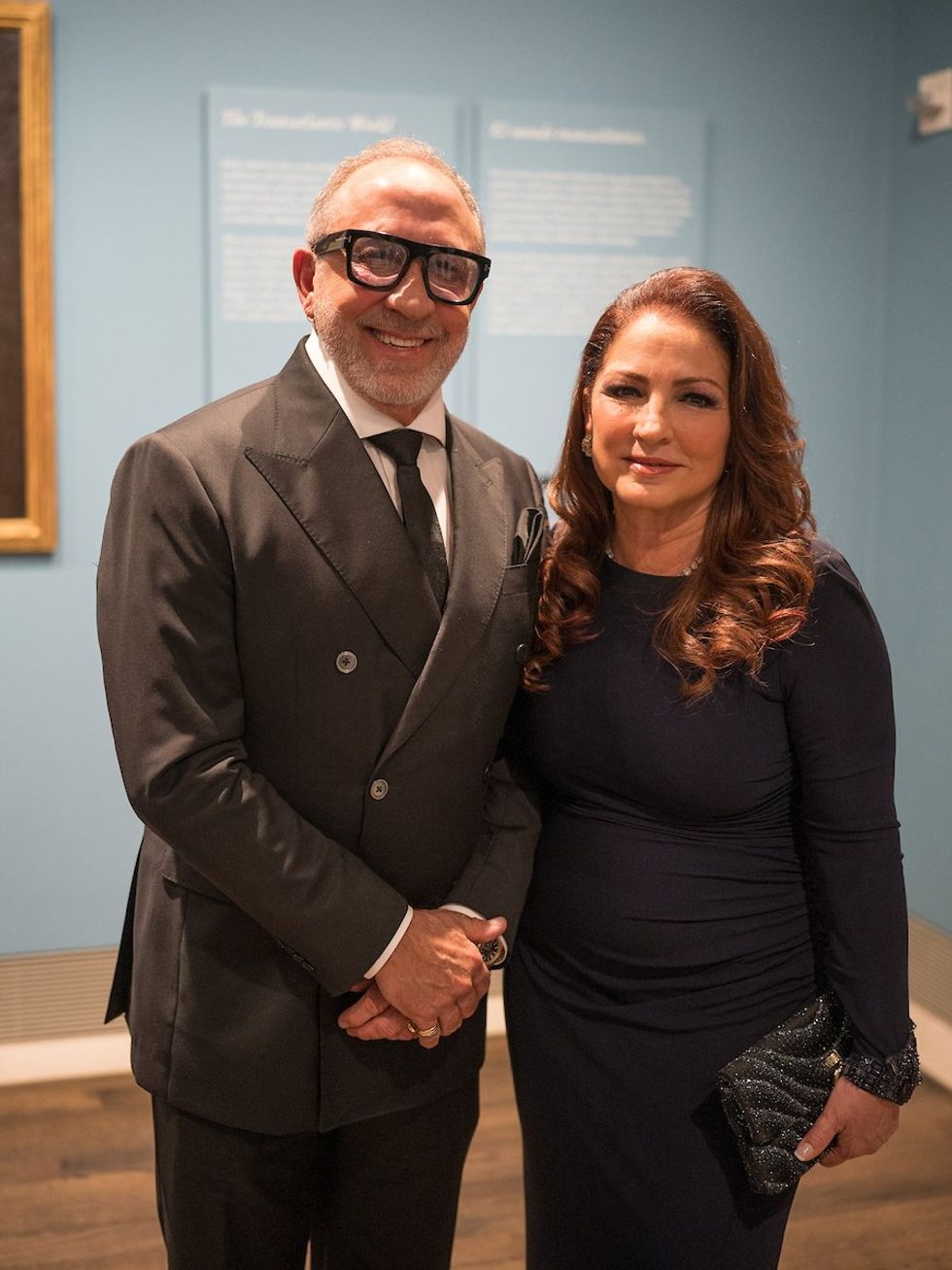 Emilio and Gloria Estefan (photo by Daniel Ortiz)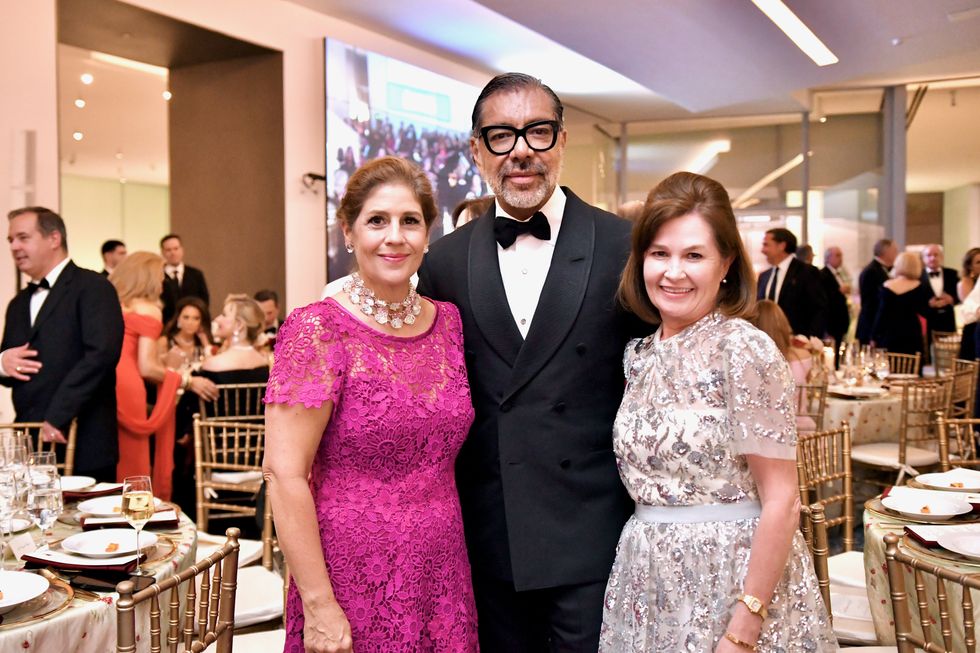 Libbie Masterson, Ceron, Mundi Elam (photo by Alex Montoya)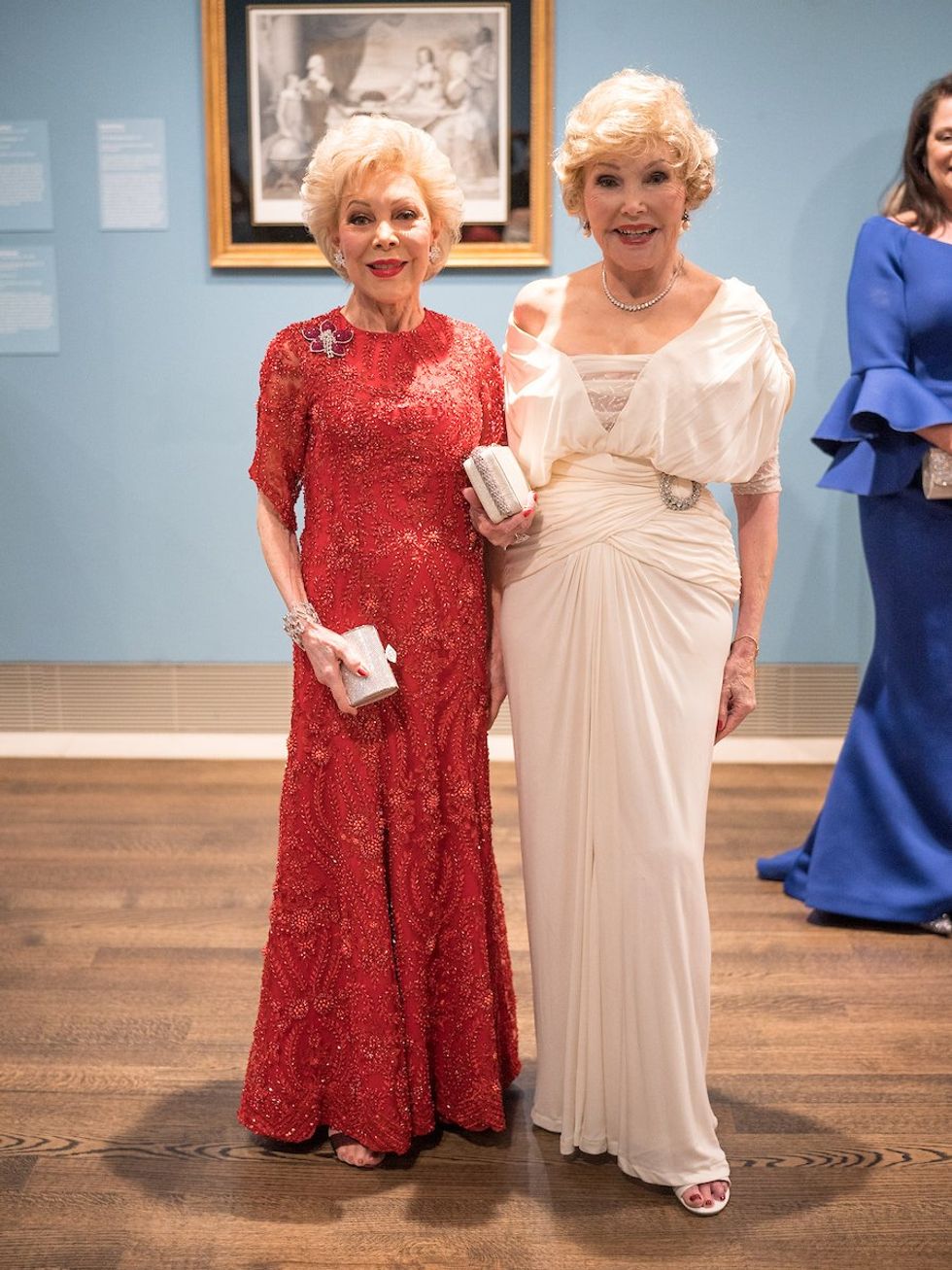 Margaret Alkek Williams and Joanne King Herring (photo by Daniel Ortiz)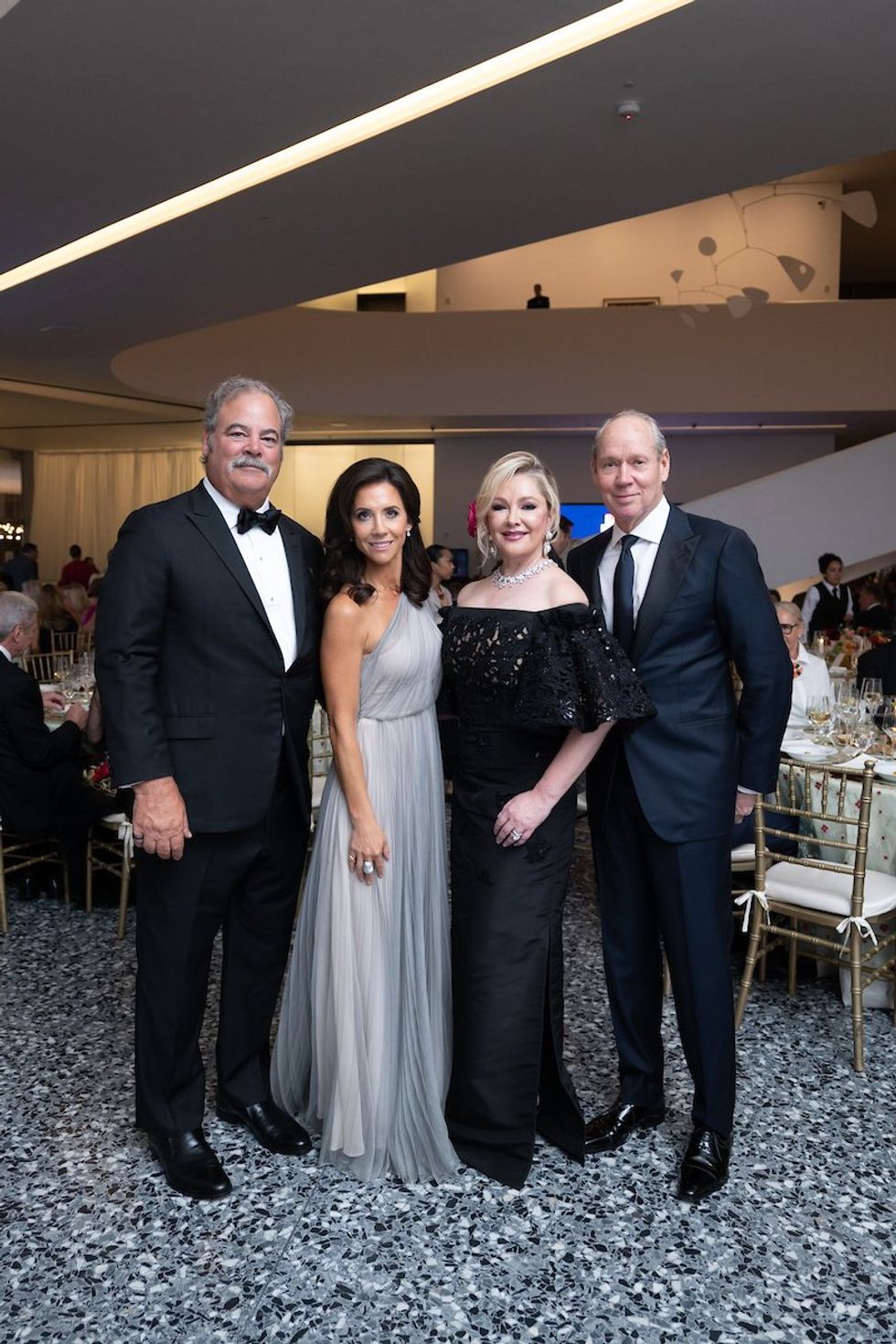 Cal and Hannah McNair, Whitney and Jim Crane (photo by Daniel Ortiz)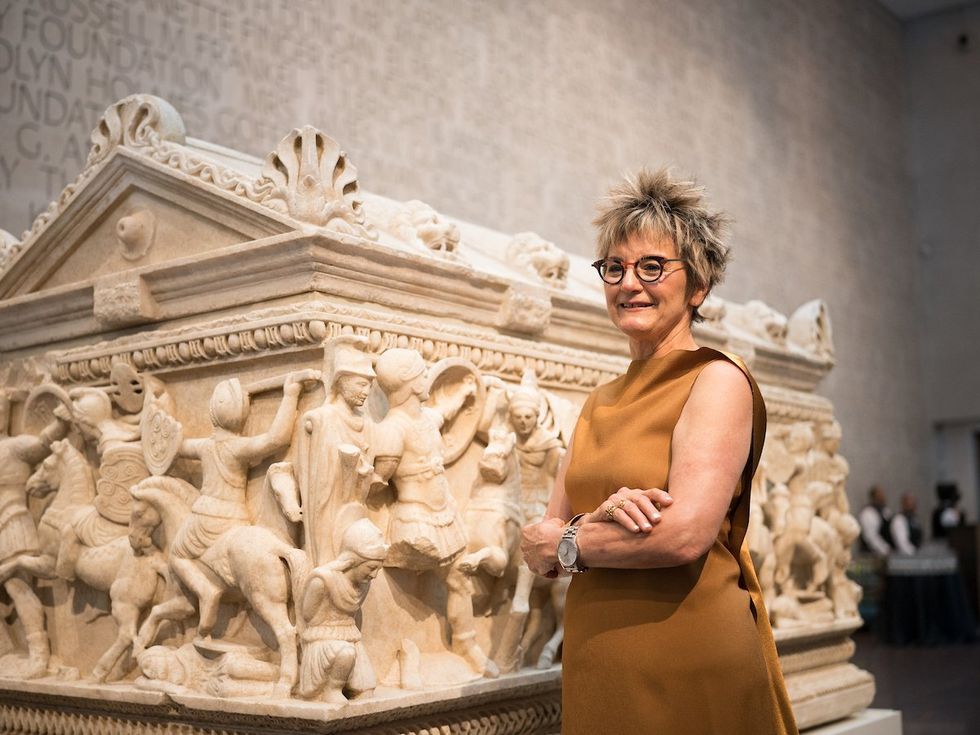 Mari Carmen Ramirez (photo by Daniel Ortiz)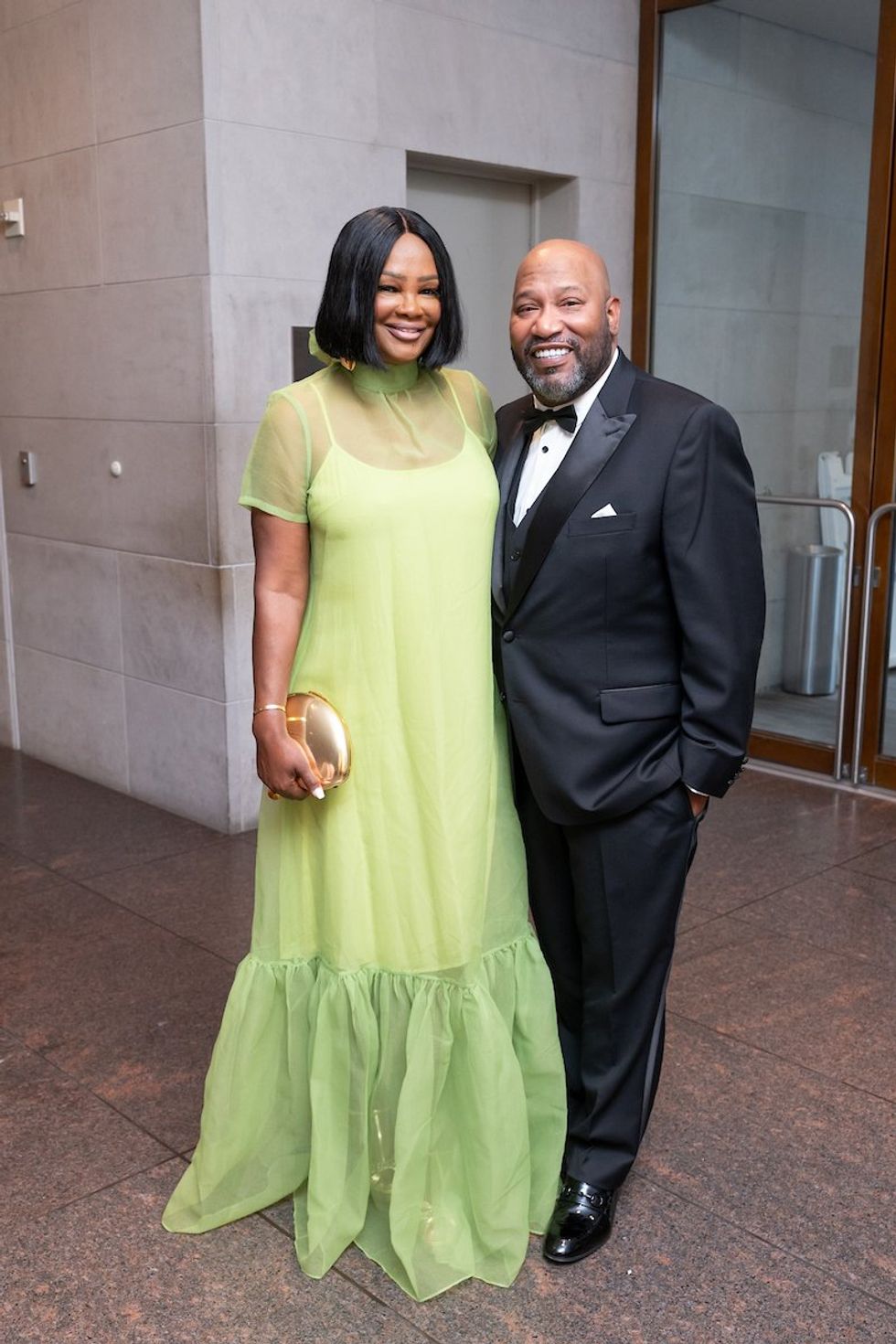 Queenie and Bun B (photo by Daniel Ortiz)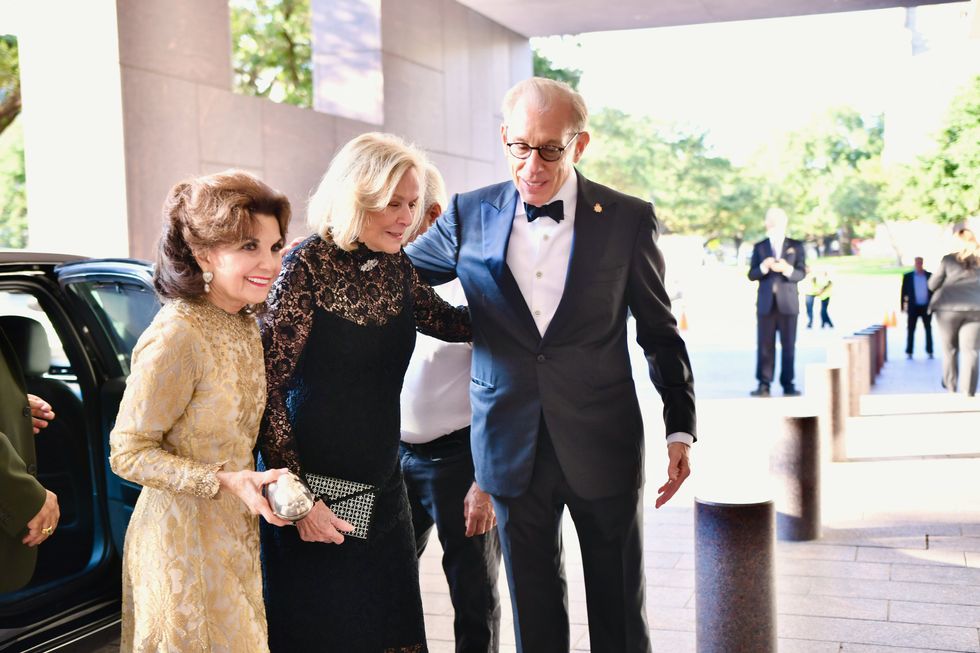 Linda McReynolds, Anne duncan, Gary Tinterow (photo by Alex Montoya)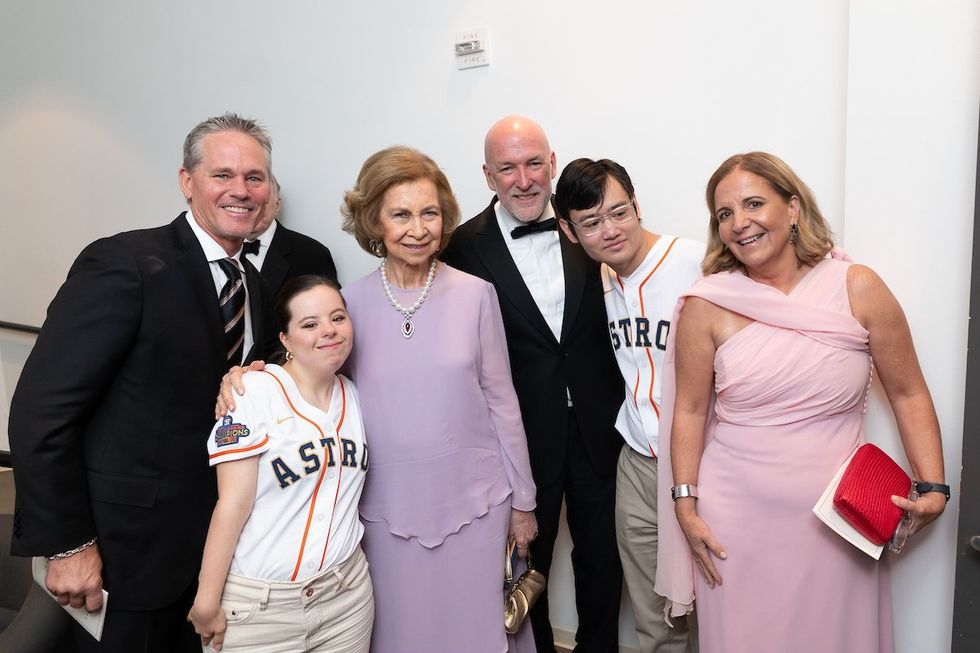 Craig Biggio, Her Majesty Queen Sofia, Ignacio Torras, Isabel Torras, and Rocambolesc Employees (photo by Daniel Ortiz)
Parties
DESIGN AFICIONADOS GATHERED at the Decorative Center of Houston to welcome its latest tenant, Harbour, an Australian company specializing in modern coastal furniture that will be able to withstand Houston's heat.
Speaking of, it doesn't hurt that Harbour cofounders, brothers Nicholas and Harrison Condos are incredibly good-looking. The guests, including interior designers, real estate mavens and other VIPs, rubbed shoulders with the Condos bros while perusing Harbour's chic offerings and enjoying the evening's signature cocktail, the aperol-fueled Bondi Beach Spritz.
"From spending time here in Houston, we feel a deep link between the way Houstonians treat one another — and visitors such as ourselves — and how we were raised in Australia to be kind and generous to anyone we encountered," said Nicholas. "Our father taught us how to work hard and prioritized dedication to one's craft, and I hope that is borne out in the pieces that you all see here this evening. We are very proud of Harbour and feel that it is worthy of being a part of this exceptional community."

Harbour was initially known as Tecno Furniture, launched by their father Jim Condos in the 1970s.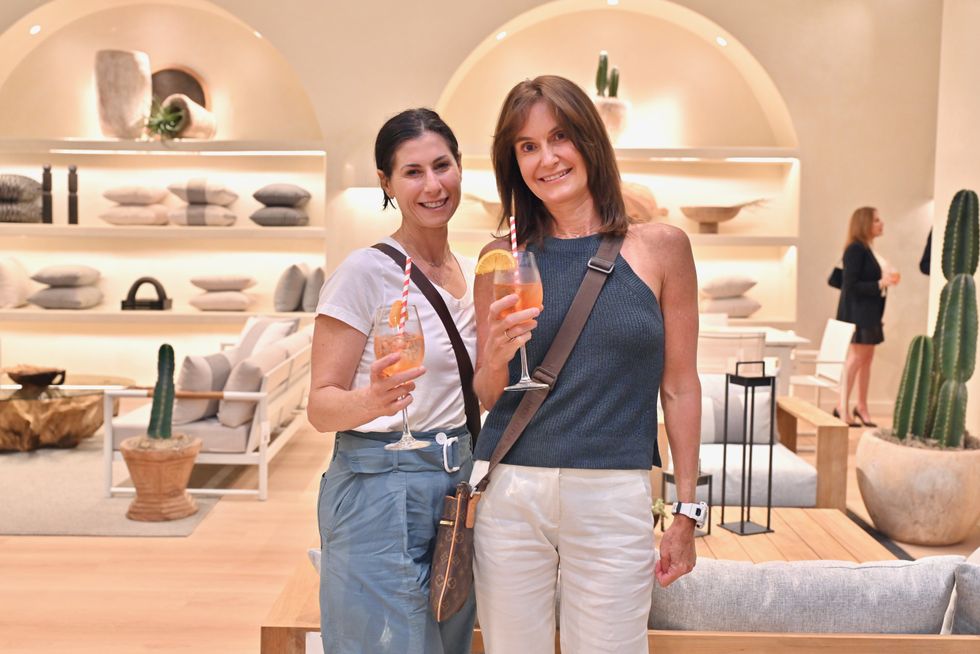 Linda Sheldon, Peta Rubinstein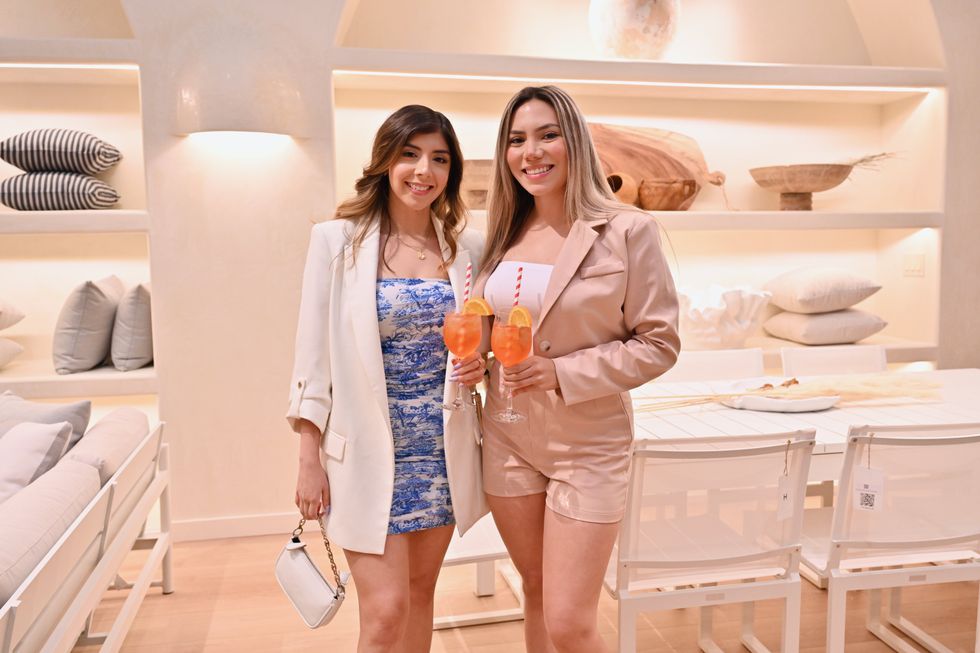 Kenya Ocampo, Paola Leoz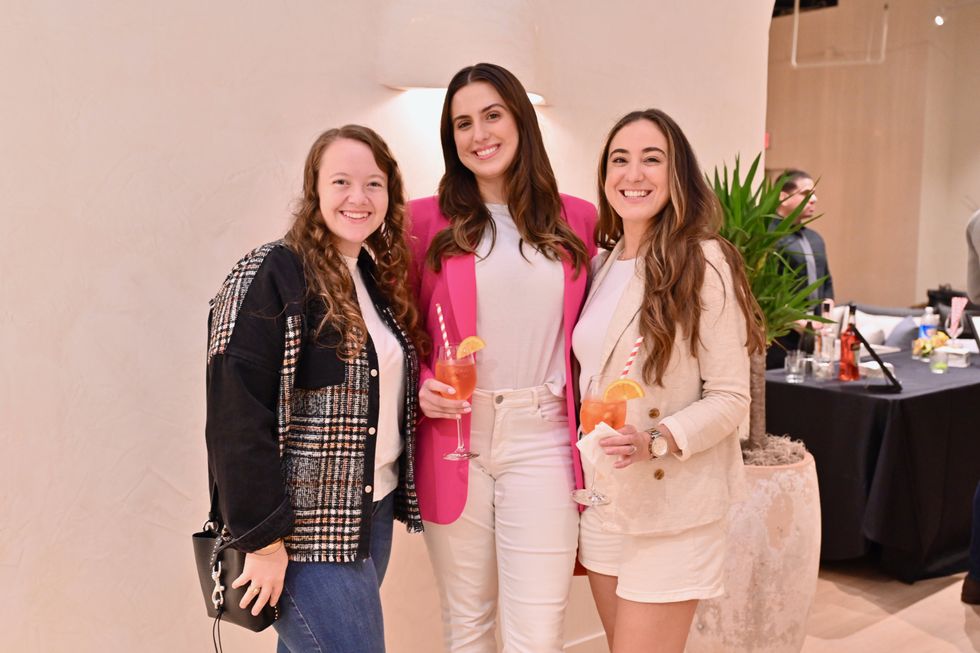 Cara Panyard, Nicole Graf, Morgan Peters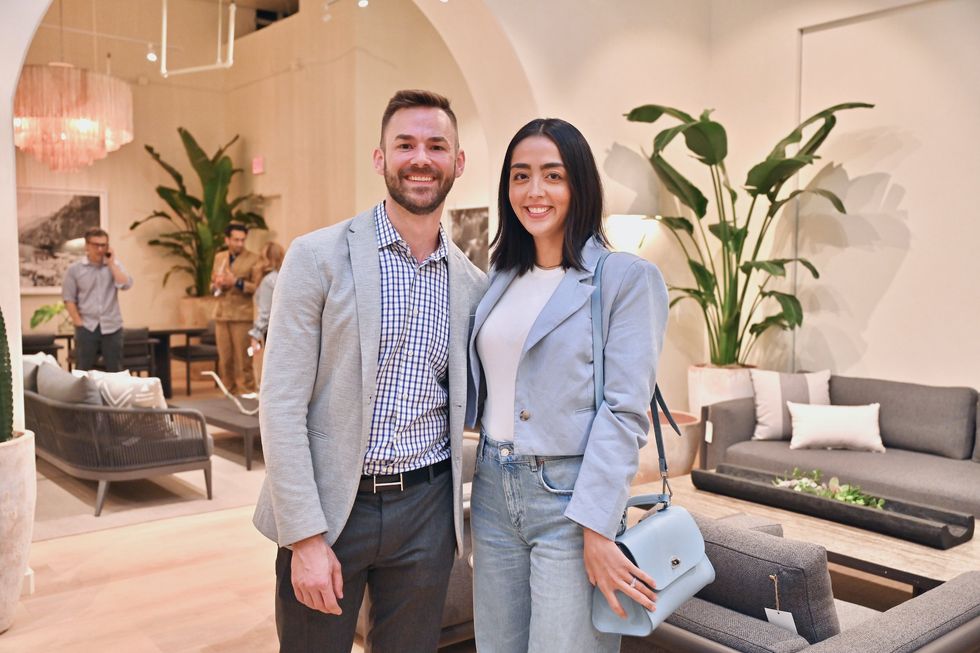 Adam Koch, Rajani Alvarado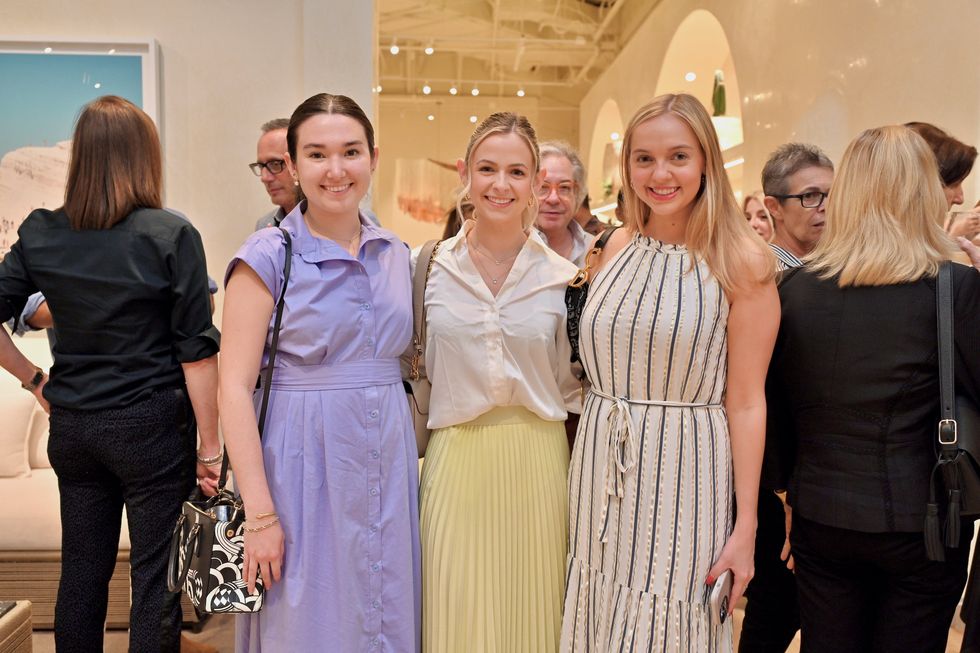 Anna McGrath, Kate Weldon, Kate Jackson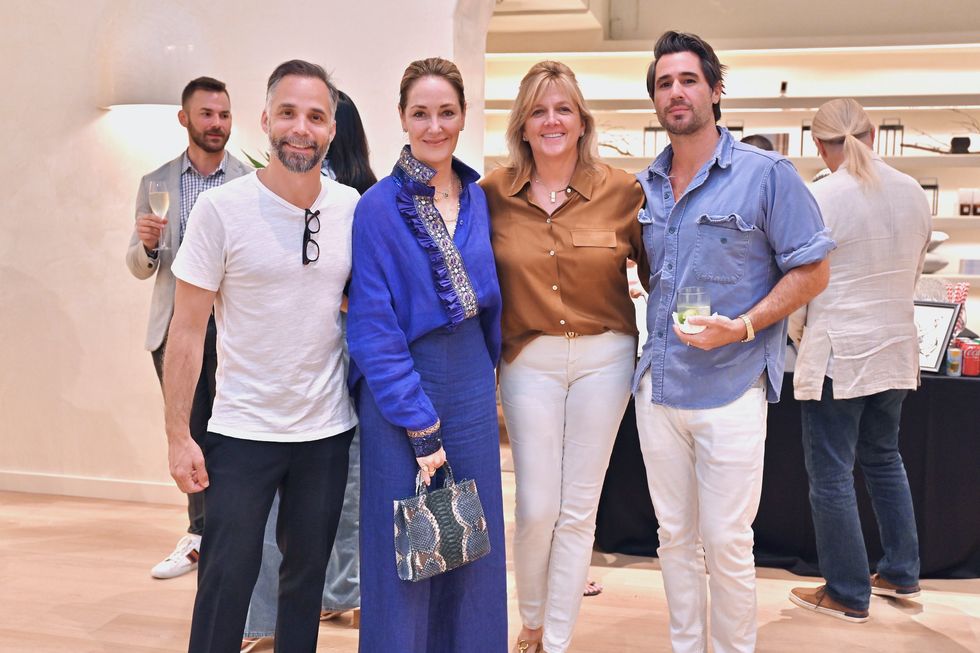 Benny Ballarin, Renee Lewis, Susan Gray, Nicholas Condos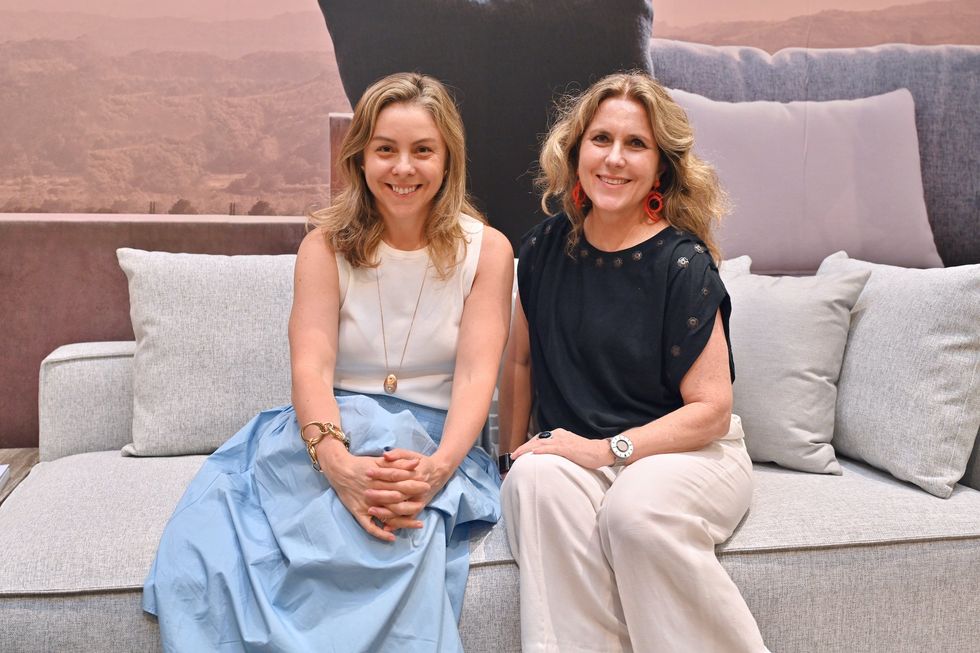 Samantha Mansur, Eloisa Talarico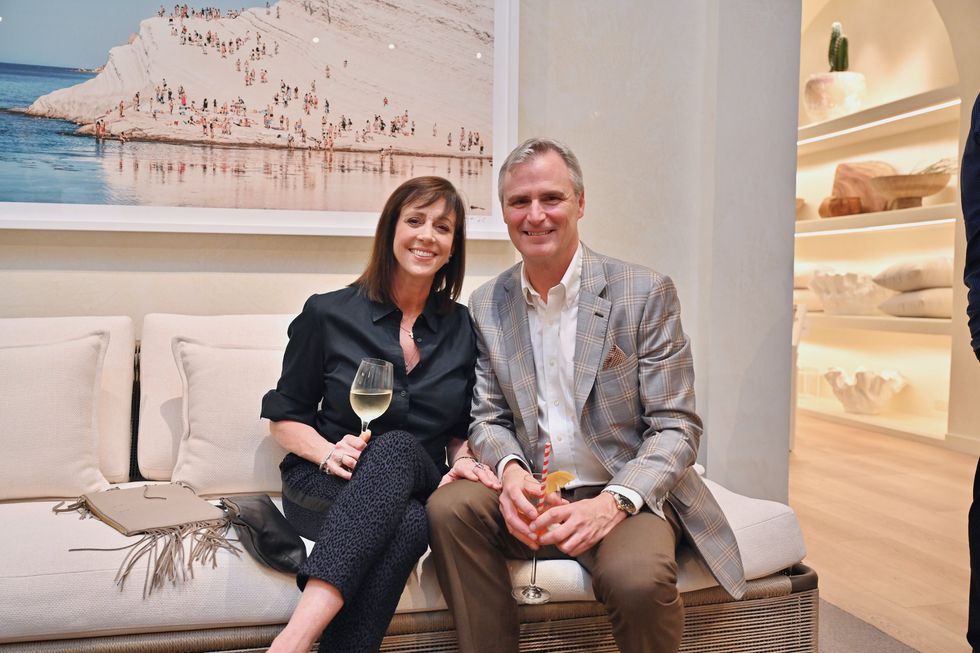 Carrie Evans, Steve Summers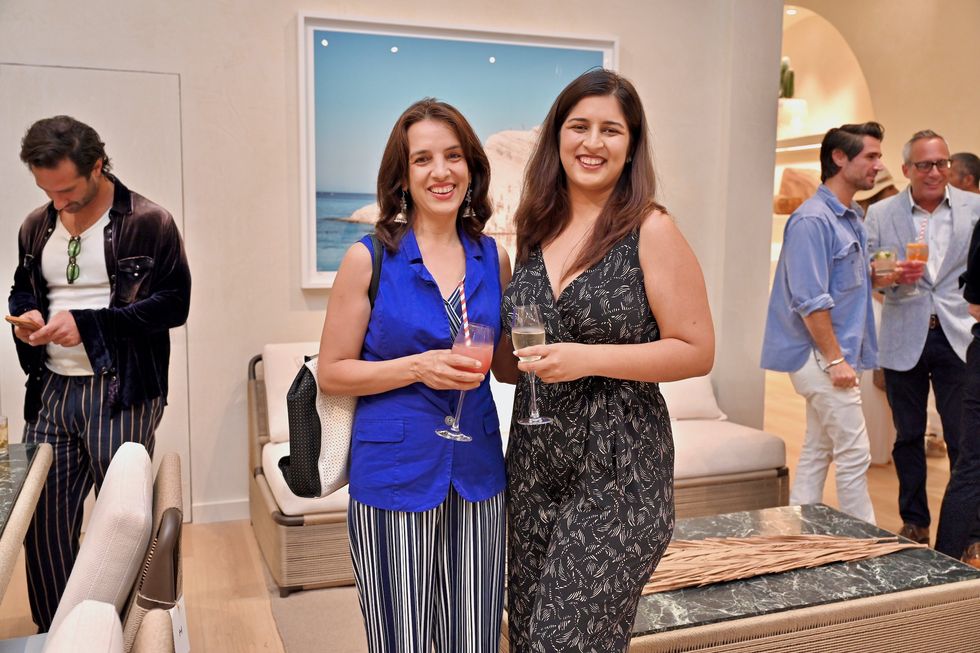 Shelia and Adya Roy
Parties