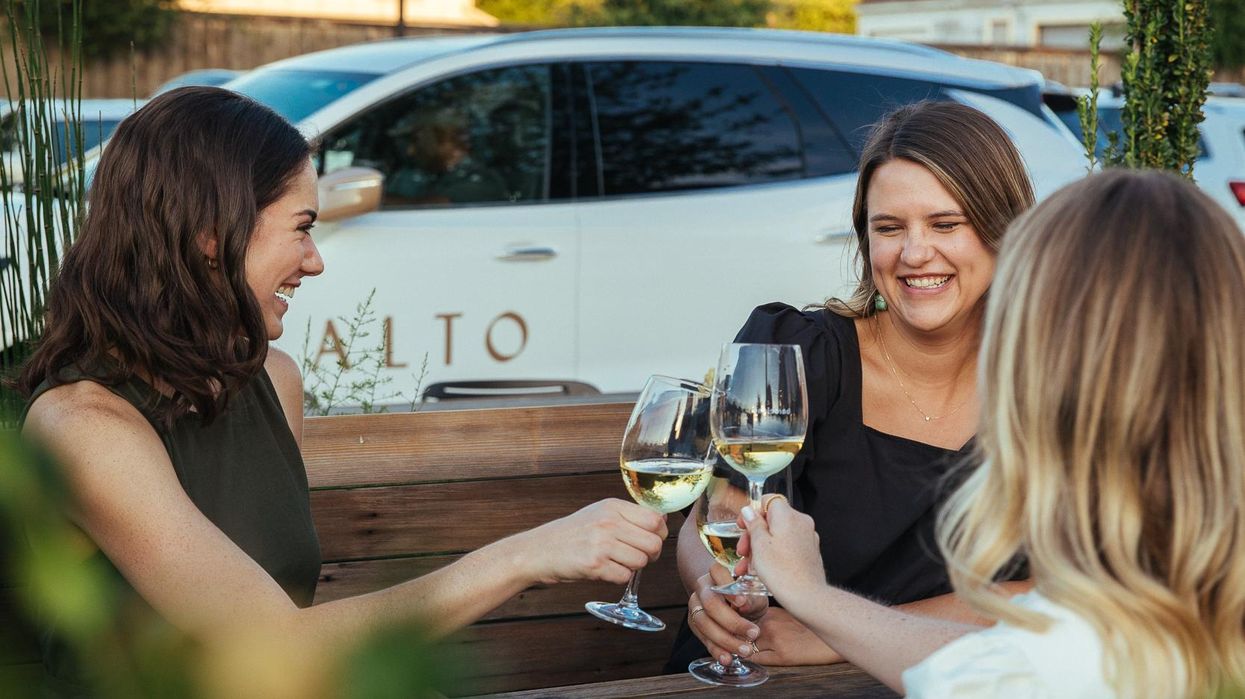 HOUSTON FOODIES ARE out this month, and those in the know are getting from restaurant to restaurant in the rideshare service that has taken the industry by a storm.
Alto started driving in Houston in late 2020, and it has quickly become a favorite way to get around. The experience is unparalleled. Think luxury SUVs with leather captain chairs, thoughtful amenities like complimentary water and umbrellas, and even curated playlists to choose from in the Alto app. Those who have ridden know that Alto is more than a ride from point A to B, but a journey to be enjoyed — because the recap of every dish on the ride home should be just as good as the dinner.
Community is at the heart of Alto. Rather than hiring independent contractors, Alto has hired W-2 employee drivers who are trained and supported by a local Houston team. The service also offers a Membership that unlocks Alto benefits as well as unique offers from Houston partners. Those who join Alto's exclusive Membership gain full access to the Alto fleet during the busiest "Members Only" hours, savings on every ride, and Alto's prescheduling feature for booking rides in advance (Pro tip: Lock in your ride when you lock in your dinner reservation!). Join a community of adventurous, in-the-know Houstonians, at only $12.95 a month.
Alto shared the top pick-up and drop-offs that make up their Members most recommended spots — and also happen to be celebrating Houston Restaurant Week! — so you can plan the perfect night out.
Trattoria Sofia A top drop-off among Alto Members, we recommend Trattoria Sofia for authentic Italian with the perfect atmosphere.
The Annie Cafe Another frequent destination, The Annie Cafe and Bar serves classics, totally reimagined.
MAD Houston A spot as innovative as your Alto. Book a ride to MAD for a night of tapas with a twist that are sure to be a new adventure.
Ouzo Bay The Alto team's go-to modern Mediterranean spot for a perfect night out.
B&B Butchers and Restaurant This upscale steakhouse and traditional butcher shop is a classic Alto favorite.
FLORA A must try this month — FLORA is a culinary journey through the small towns of Mexico with a Texas touch.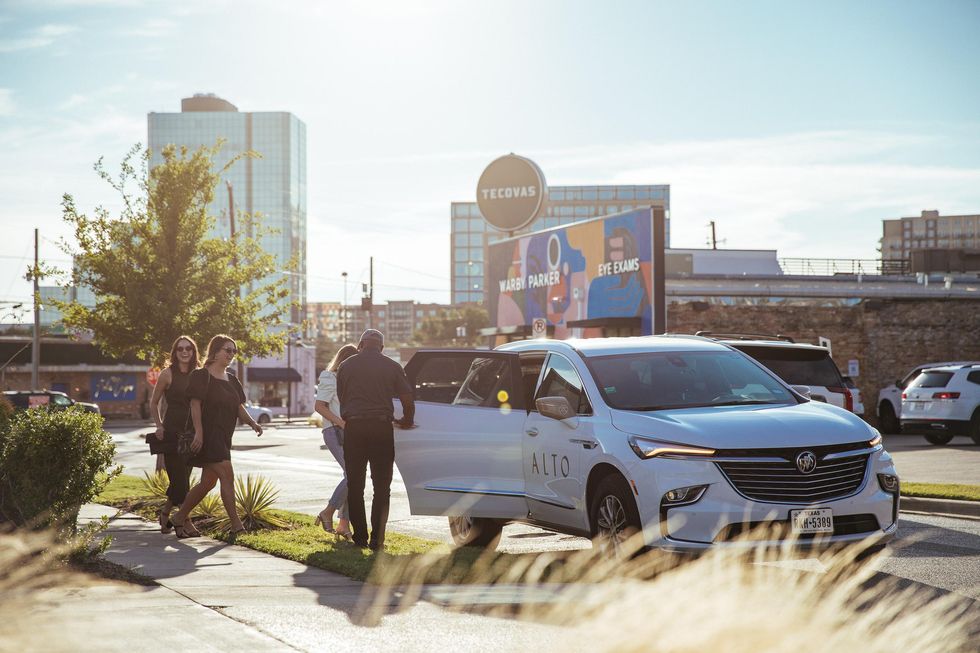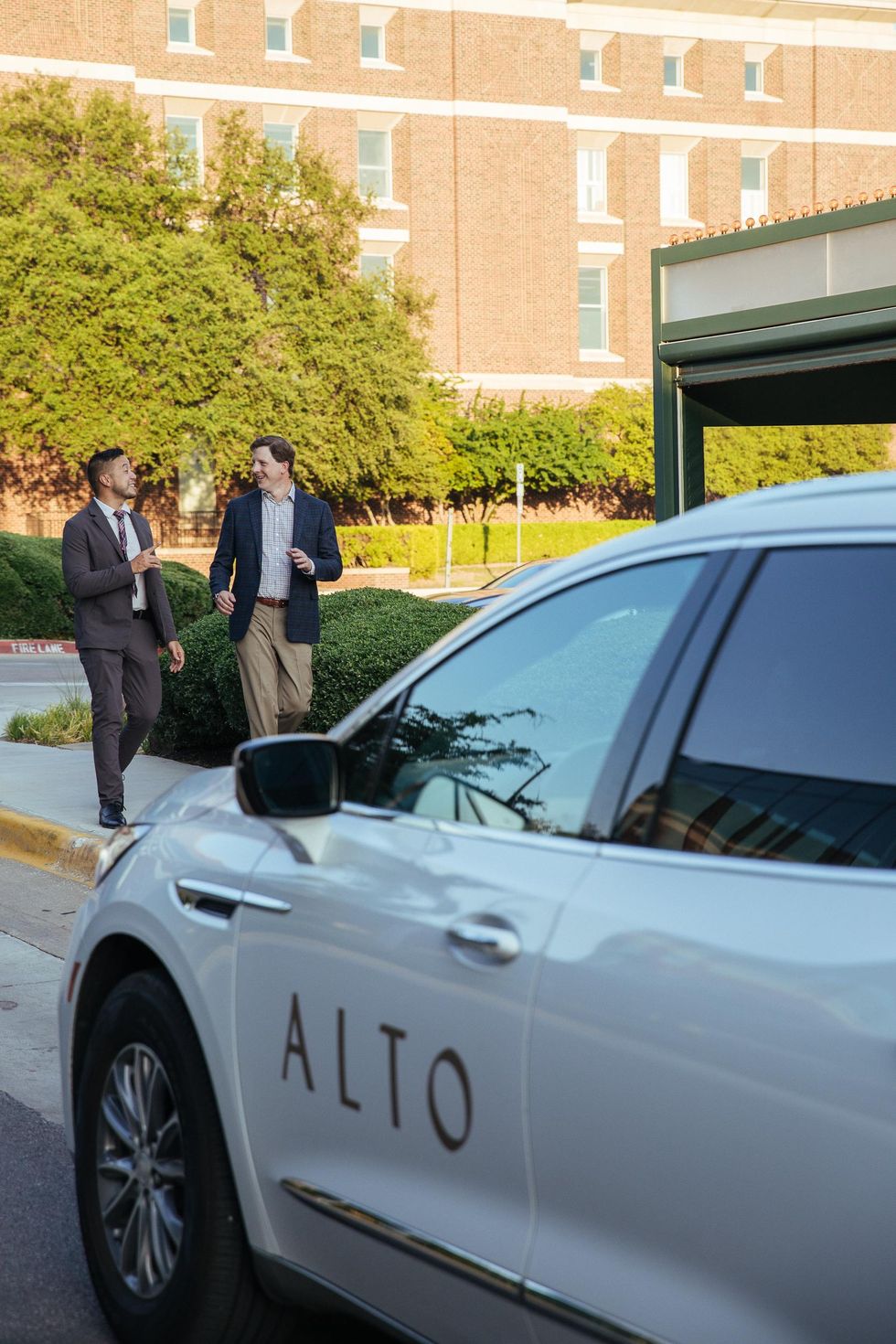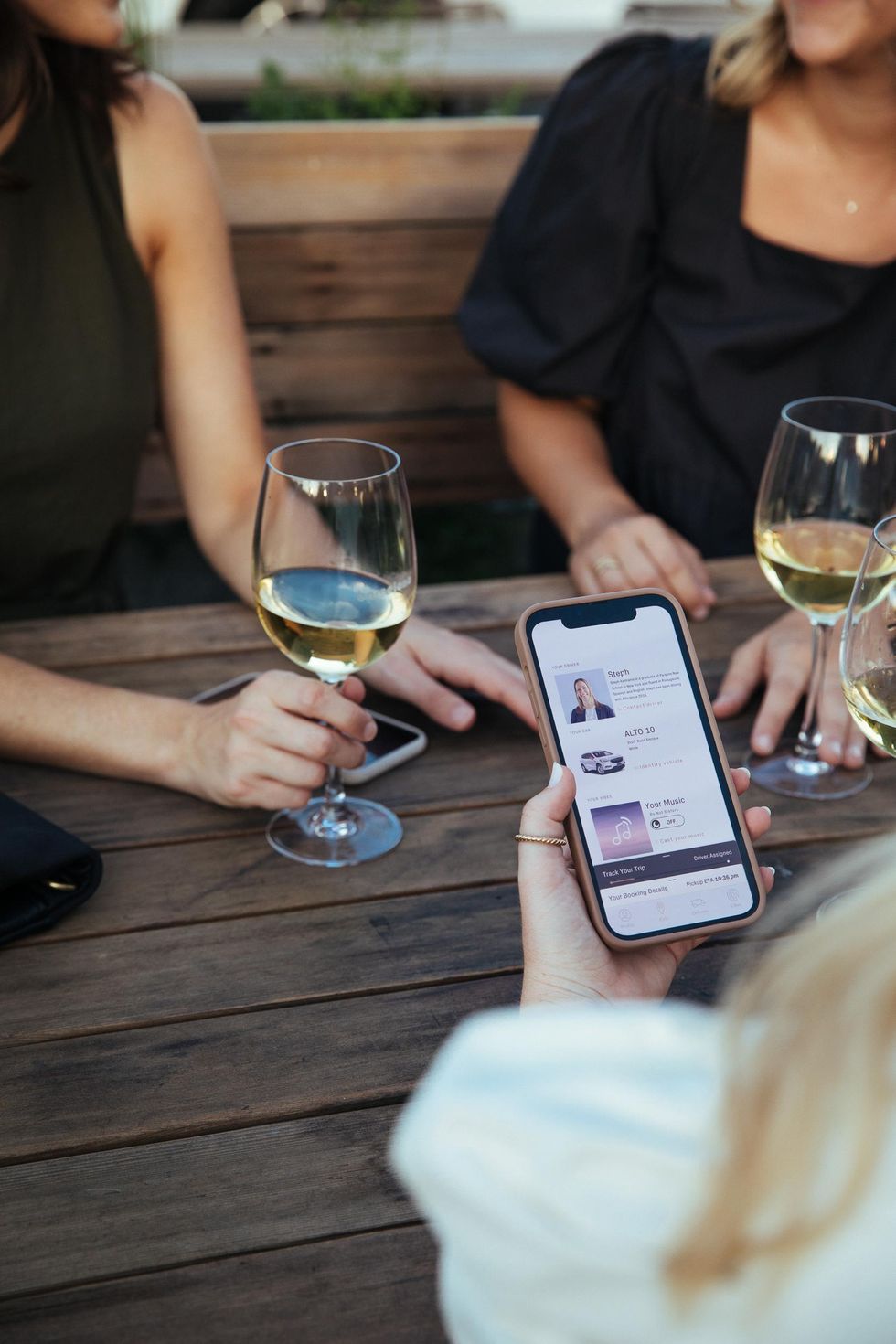 THE NEW FALL Issue of Houston CityBook is hitting newsstands and mailboxes all over town now, featuring identical twin models Johnathan and John Calton. The unique cover highlights the return of one of the magazine's best-loved recurring features: Duos.
Editor Jeff Gremillion describes the Duos concept: "This is our version of the 'Power Couples' stories that were so common in city magazines in the '80s and '90s," he says. "I always loved the idea, but, for CityBook, we wanted to make it a bit more inclusive and contemporary. So our Duos includes couples, yes, and also siblings and business partners and parent-child combos. This year we have two sets of identical twins!"
The Caltons, repped in Houston by Neal Hamil Agency, were photographed by Jhane Hoang, who also shot several other "power pairs" for the issue. Her subjects include Armando Palacios and Cinda Murphy of Armando's restaurant fame, who are expanding their empire in Houston and the Hill Country — and beloved twin-sister philanthropists Tama Lundquist and Tena Lundquist Faust, founders of Houston PetSet.
TV co-hosts Courtney Zavala and Derrick Shore make an appearance, along with the mother-son artists known as Donkeeboy; sibling lifestyle-brand purveyors Mario Tort and Vanessa Tort Pagel; and the beautiful betrothed couple of Olympic medalist Nichelle Prince and rising-star band front man Adrian Michael.
"It's a great group," adds Gremillion, "of folks who know well the power of two."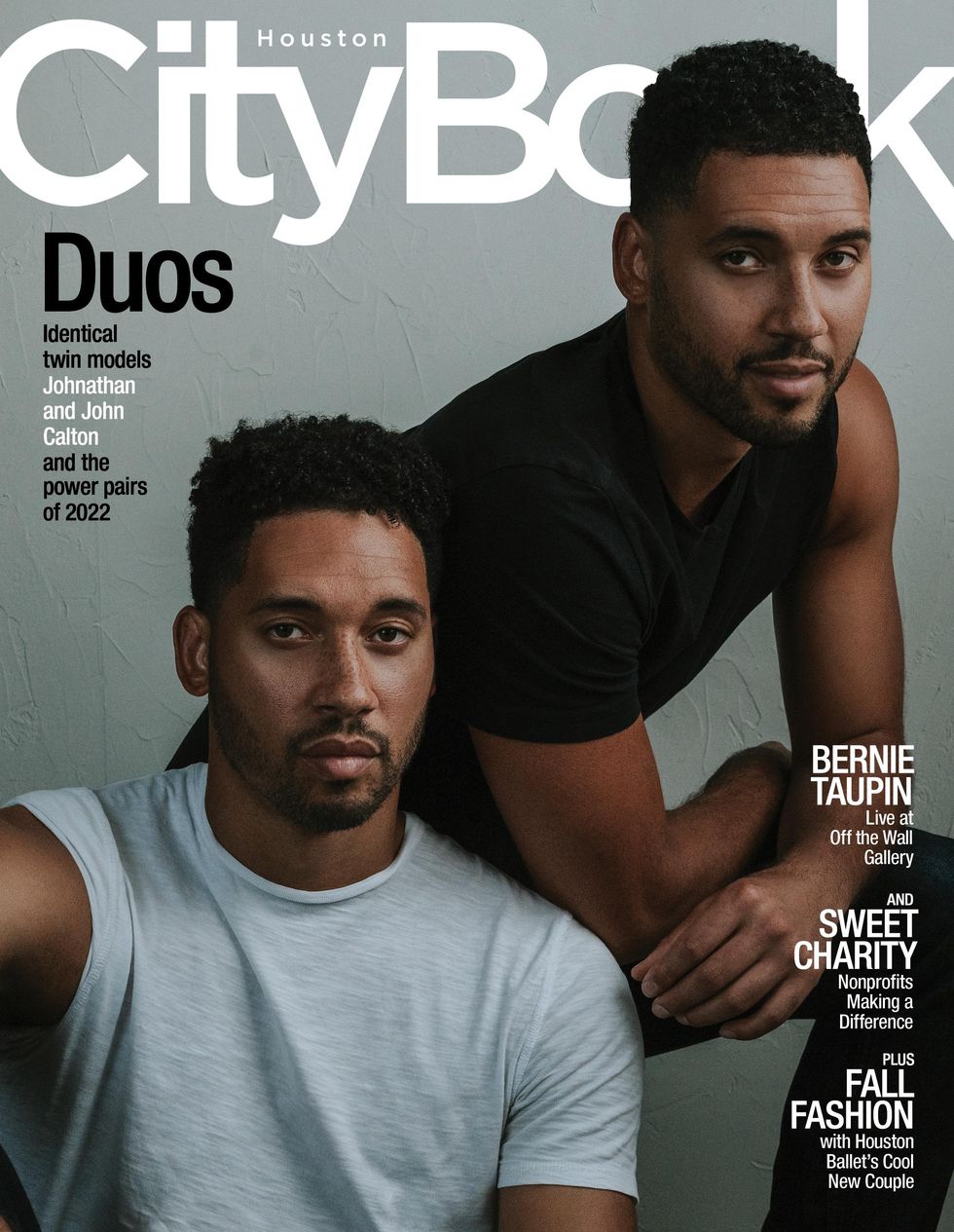 Art + Entertainment
TO CLOSE OUT September, we've got restaurant announcements, new go-tos, and classic spots expanding to lovelier and larger digs. Let's eat!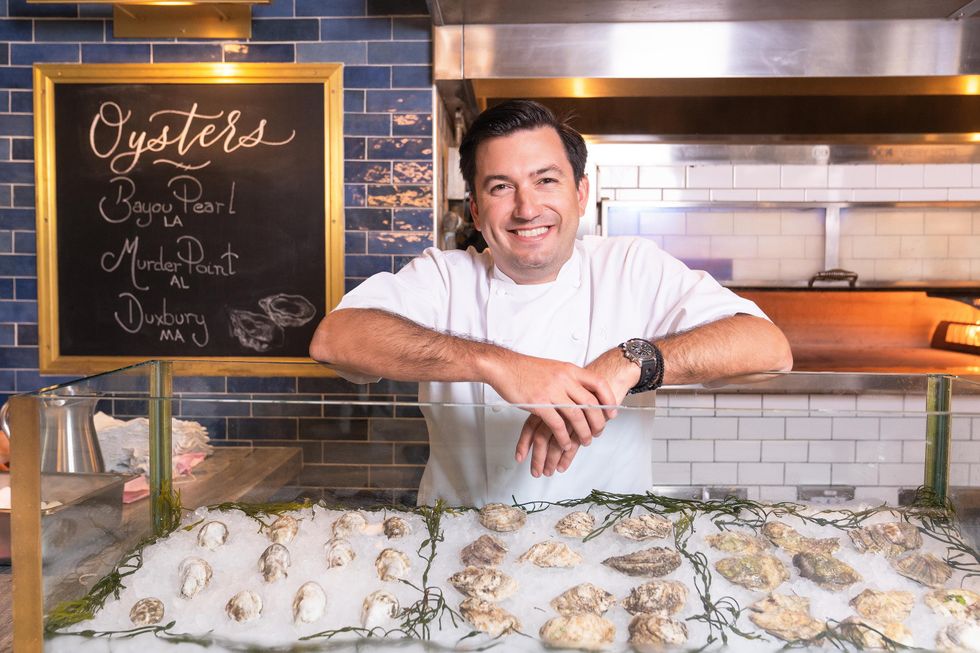 Aaron Bludorn (photo by Michael Anthony)
The team at beloved Bludorn recently spilled the beans on its forthcoming seafood concept dubbed Navy Blue, which opens in Rice Village's former Politan Row food hall later this year. New York chef and rising star Jerrod Zifchak has been reeled in to lead the kitchen when the restaurant opens this November in Rice Village. Owner Aaron Bludorn and Zifchak worked together at the shuttered Café Boulud in New York, and now the two will collaborate to craft a menu that reflects ingredients from the Gulf Coast using various French techniques. The 7,100-square-foot tiled space will take on an ocean design theme starting in the open kitchen where various cooking styles will be demonstrated. To drink, anticipate a sommelier-assembled wine list with an emphasis on old-world white wines to pair with seafood and contemporary twists on classic cocktails.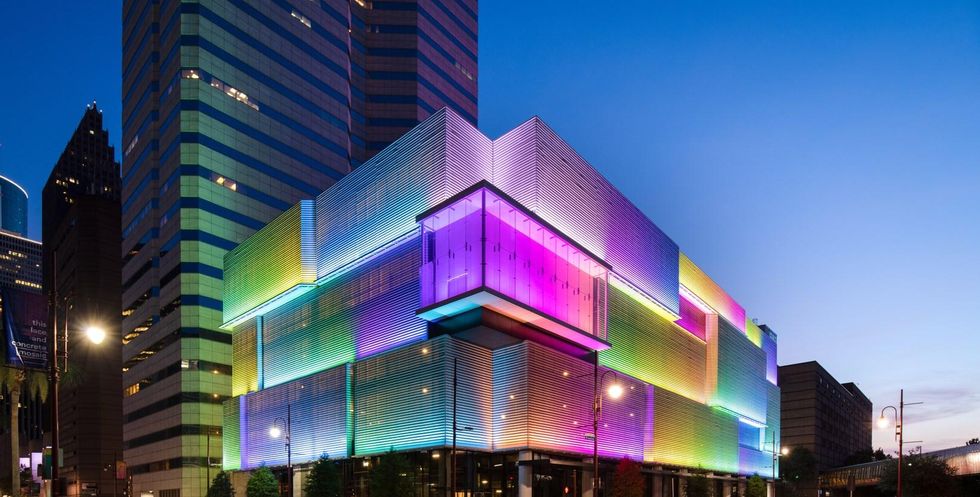 Hospitality HQ management group recently announced that Lyric Market — possibly one of "Houston's most exciting and sophisticated new food halls" — will open this fall. The concept, which spans an entire city block in Downtown Houston's Theatre District, will offer nine food stalls and one bar as well as a 7,500 square-foot deck, communal plaza, private event space and street-side terrace. Tenants that have committed to the space include Lottie's Smokehouse, Press Waffle Co., 1929 Po-Boy Kitchen, Kati Roll Wala, Mexology (healthy Mexican fare), BAD CHX (southern fried and Nashville hot chicken), and more. The innovative food hall is adjacent to Lyric Garage, "the most technically advanced garage in the world," according to a press release.
Real Agave Tequila Bar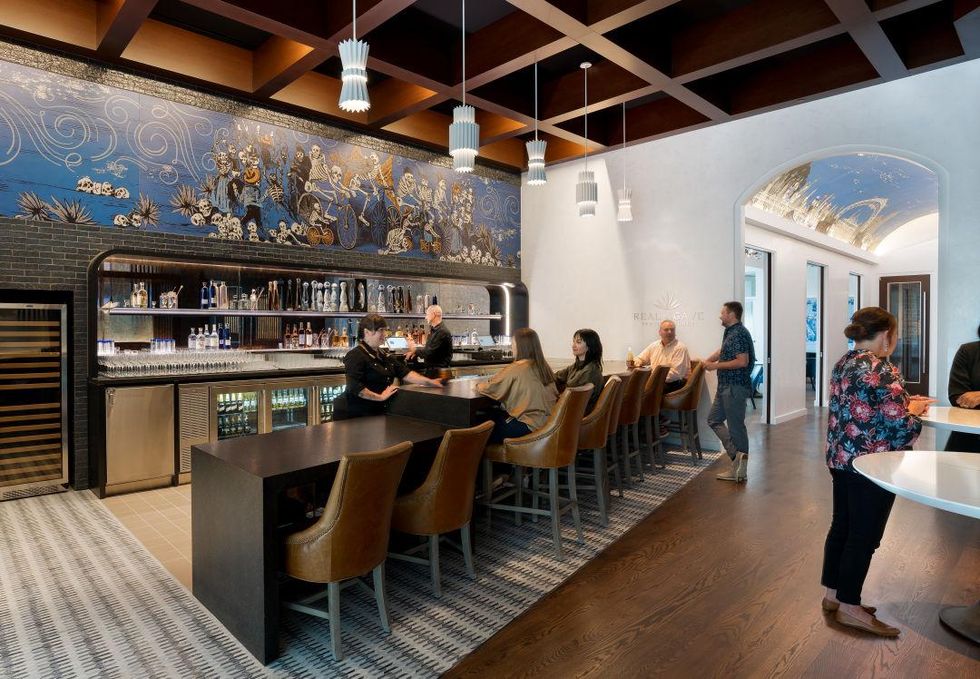 Real Agave
Does Houston need another tequila bar shaking stiff drinks? Apparently so, according to seasoned Houston hospitality veteran Bill Floyd and global real estate investment firm Hines. Designed by the Houston office of global architecture firm Gensler, the newly revealed spot at 1100 Louisiana is decked in sleek custom finishes including hand-painted Dia de los Muertos murals and a private room for functions. Guest can expect an upscale experience spotlighting high-end tequilas and other spirits chosen to accent the Mexican-inspired cuisine. Real Agave's food comes from nearby recently re-born El Real Tex-Mex (also owned by Floyd) and is delivered via dumbwaiter to the space. "The bar, featuring full wine and spirits selections along with tequilas and mezcals, is staffed by some of Houston's most accomplished mixologists," said Floyd in a statement.
Eu Tour
Restaurateur Benjy Levit (Benjy's, Local Foods, Lees Den) has more tricks up his sleeve with the opening of Eu Tour this November. Taking over the former Thai Spice space at 5117 Kelvin Dr., it will reside above Local Foods Rice Village. The new bistro-style concept will feature simply prepared, stylistically contemporary French cuisine with a flair for seafood. Kent Domas is Eau Tour's executive chef. Anticipate an extensive wine and cocktail program.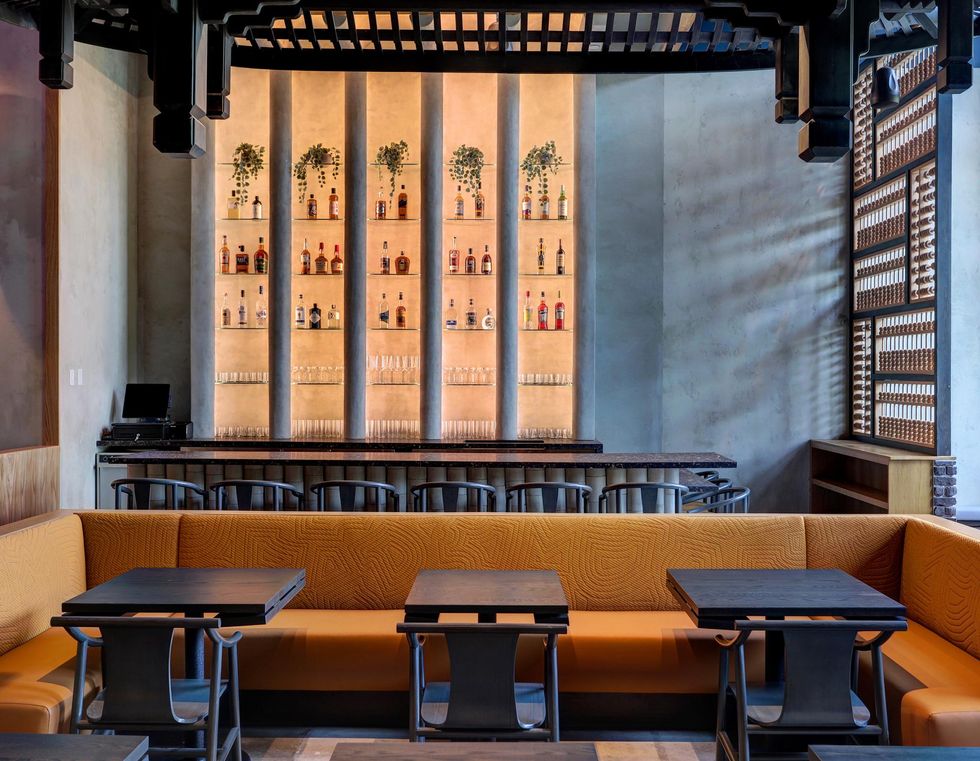 The bar at Mala Sichuan. (Photo by Bill Krampitz for TK Images)
Tongue-tingling Mala has made big moves with a new location in M-K-T Heights. The elegant new space designed by Gin Braverman of Gin Design Group is meant to evoke the natural beauty of the Sichuan countryside with a handmade wooden frame of a pagoda installed over the central seating area. Dozens of Chinese lanterns glow above with some floating up to 20 feet high. The sense of nature is enhanced by its connection to the outdoor patio and Heights Hike and Bike Trail with seating overlooking the green space. The M-K-T location has a similar menu of cool and hot apps, noodle dishes, entrees and shareable plates as Mala's other locations.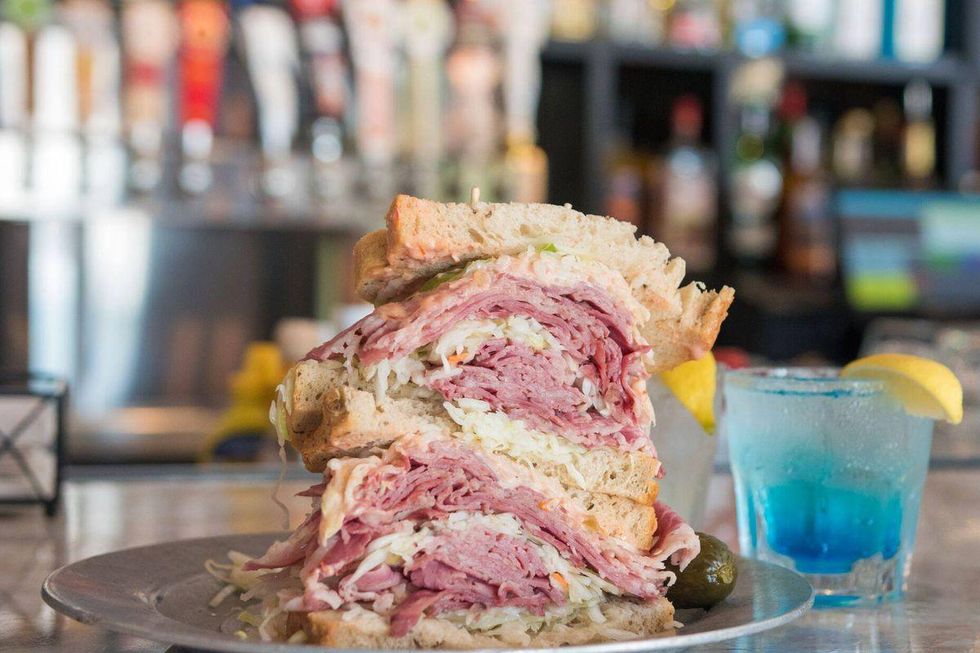 Katz's Deli
Craving real, New York-style deli fare? Katz's had its grand opening and 24-hour service last week in its new location on Westheimer near Fountain View. "The Galleria is an exciting and international part of Houston," Barry Katz said in a statement. "We're thrilled to be able to bring our unique blend of New York style and Texas hospitality to the area." Much like the Heights location that opened in 2020, the new space's design by Michael Hsu Office of Architecture is a bite out of the Big Apple with white subway tiles, globe lighting and black-and-white framed photos of New York landmarks. To-go customers get a drive-thru pickup window designed to expedite online orders. In addition to a full bar, the food menu includes classics like Reuben sandwiches, matzo ball soup and blitzes, as well as traditional entrees including Yankee pot roast and Atlantic salmon. Remember, Katz's "never kloses!"
Food