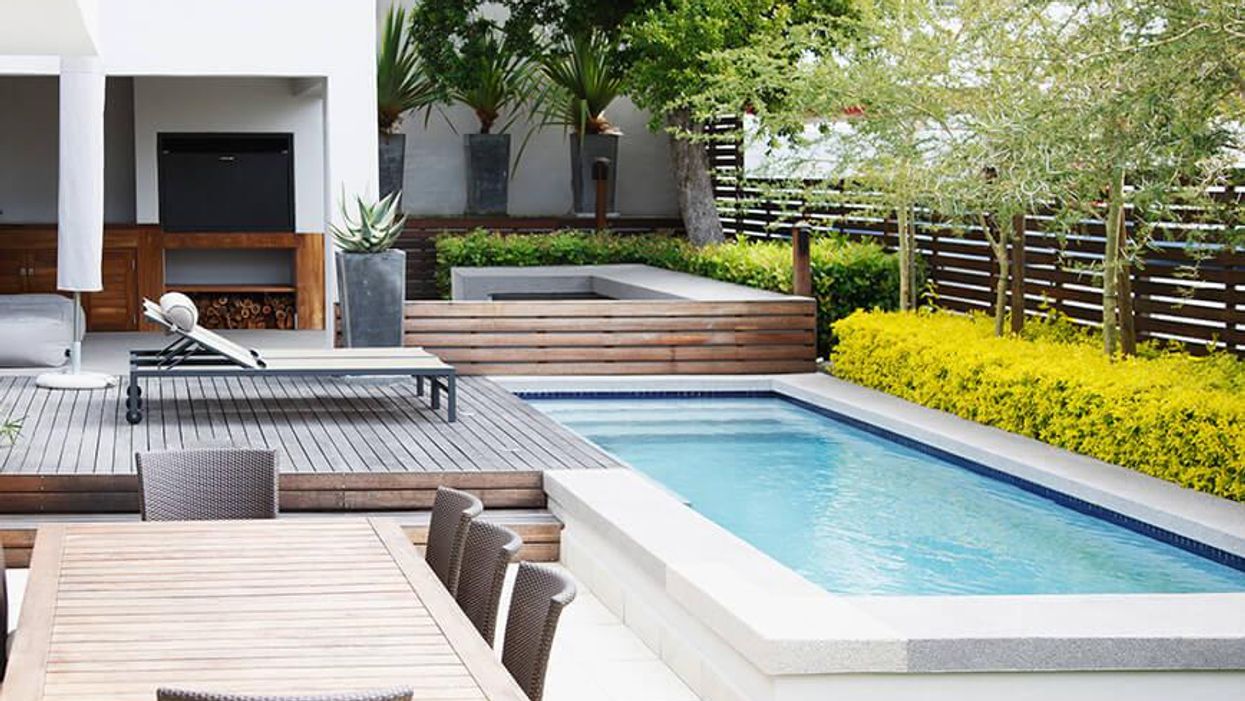 READY TO MAKE some changes to your outdoor space? Want to create the backyard paradise you have been thinking of? Refresh your spring and summer setting with Brixos.
Whether it's remodeling your home, adding an outdoor kitchen or sunroom, designing a pool and deck area from start to finish, or anything else related to remodeling and home improvement, Brixos can do it for you.
Brixos works with vetted professional contractors to ensure every job is frictionless for homeowners. After receiving your project request through app.brixos.com, their team reviews your request, works with you directly to understand your project, and sends a project bid based on average industry pricing.
From there, Brixos works closely with homeowners on the design of their space, then manages the remodeling and construction work from start to finish. All you have to do is share your vision and trust Brixos to complete your project.
Brixos custom software and database builds quotes for home improvement projects, ensuring standard industry pricing so that you never overpay. The Brixos team uses the highest quality materials on all remodels and new project builds — ensuring your project is of the highest quality while staying in your desired budget.
With the ability to call, email or text with their team about your project - you have 24/7 access to the Brixos team for anything you need or questions you might have.
Submit your project today at app.brixos.com or give the Brixos team a call or text at 713-331-1064 to discuss. They love hearing about your home improvement projects!
Learn more at brixos.com and let Brixos do it for you.
ONE OF HOUSTON'S most buzzed-about new restaurants has made some fun, seasonal additions to its offerings in its "late summer menu," including several fun new desserts!
The must-try desserts include honey cake with ricotta Chantilly, chocolate peanut butter panna cotta and Fruity Pebble ice cream "sammies."
Chef Jonathan Wicks and Food and Beverage Director Chris Fleischman of Tonight & Tomorrow and Bar No. 3 at the recently renovated and expanded La Colombe d'Or hotel in Montrose are touting new additions to the dinner menu, too, that include heirloom tomato salad, hush puppies, campechana, pork belly, octopus, fazzoletti, Berkshire pork chops, whole fish and a butcher's cut of lamb. New lunch options include a layered club sandwich and what they call the Lyon burger.
"The late summer menu at Tonight & Tomorrow, a full-service restaurant serving breakfast, brunch, lunch and dinner, continues to celebrate modern European cuisine with Southern influences," notes a rep for the eateries. "Tonight & Tomorrow offers multiple indoor dining spaces designed to hold intimate or group dining and a large outdoor dining space in La Colombe d'Or's sculpture garden."
Tonight & Tomorrow's new octopus dish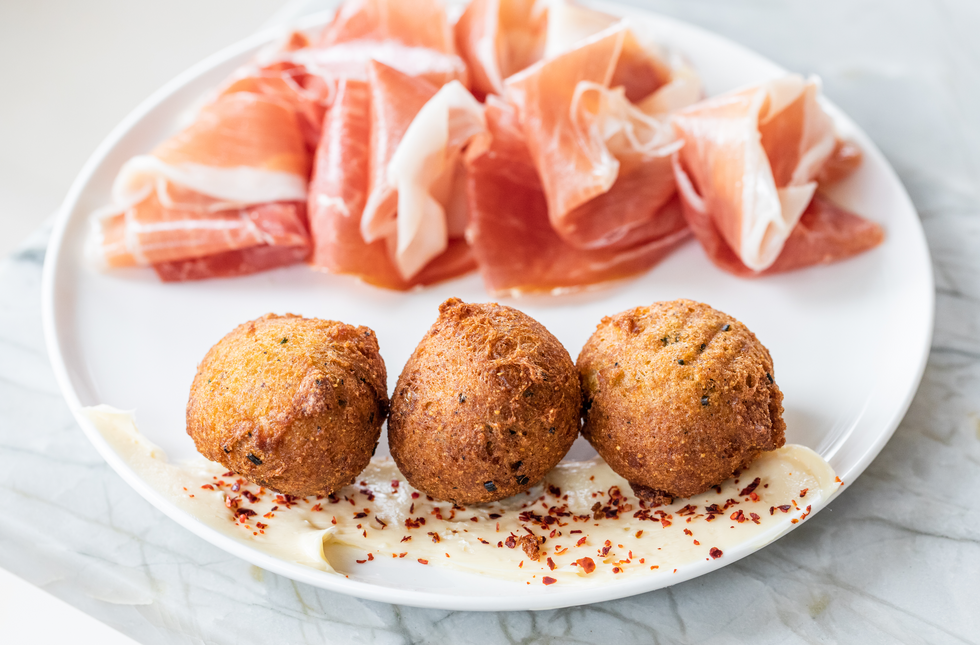 Hushpuppies a la La Colombe d'Or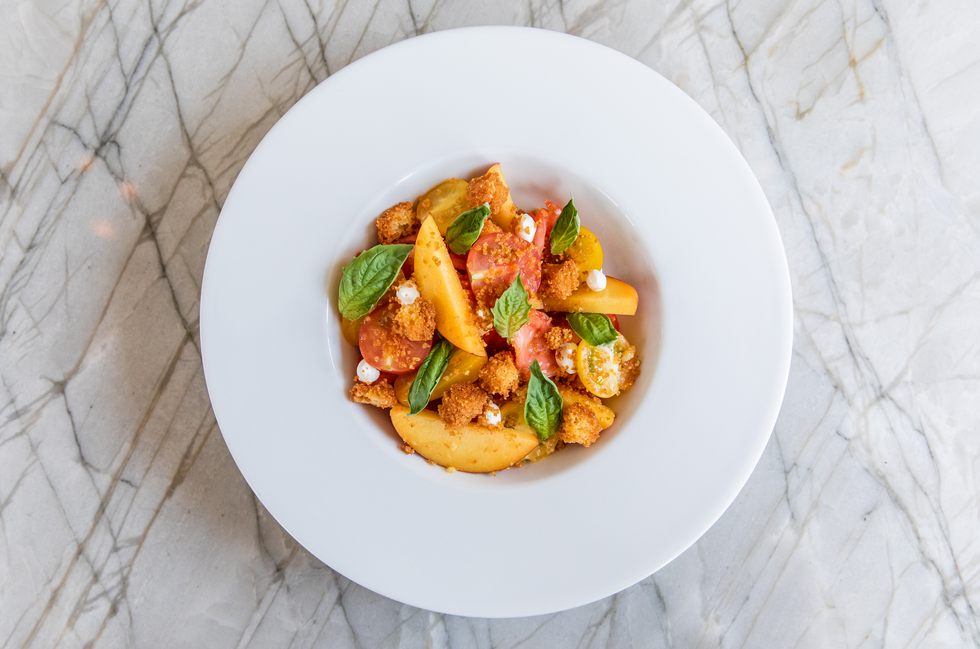 Heirloom tomato salad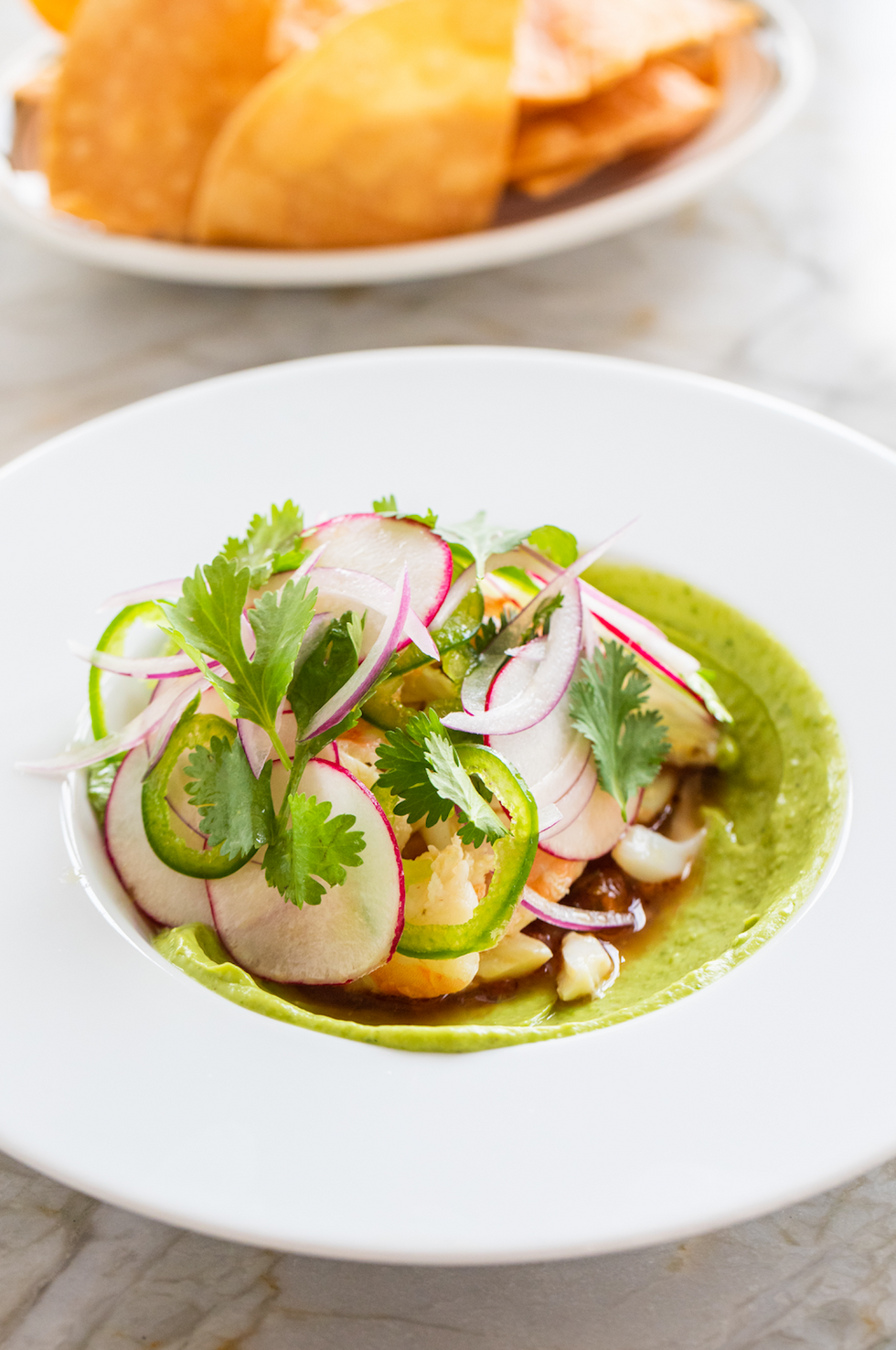 Campechana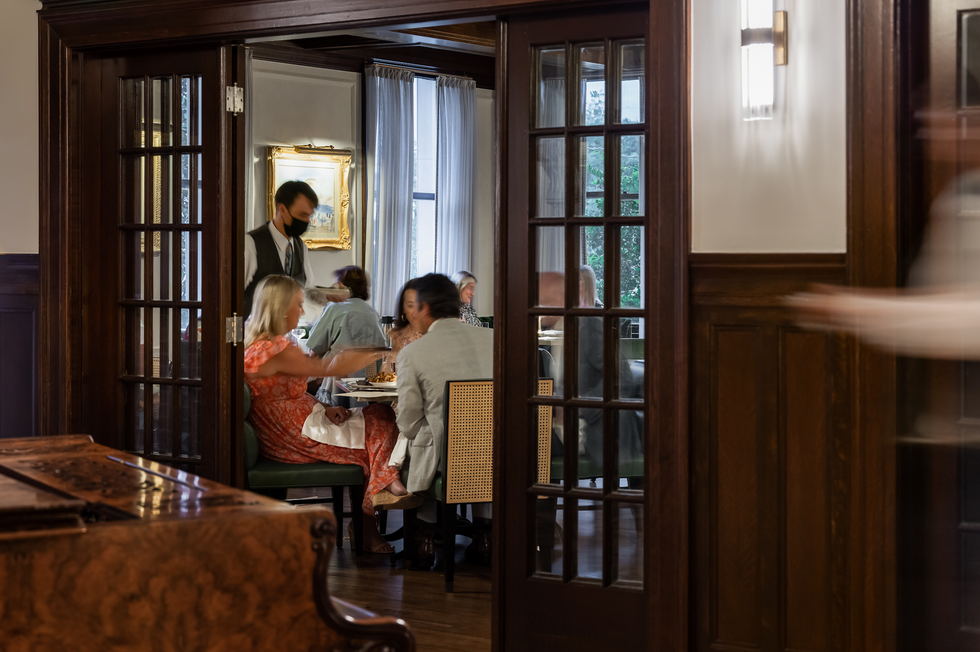 Inside Tonight & Tomorrow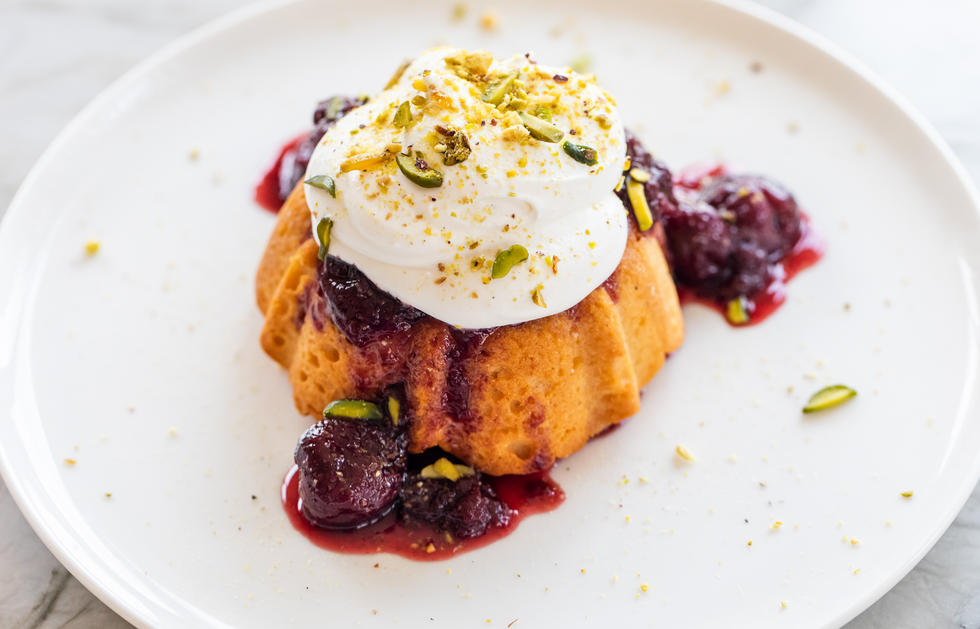 Honey cake, from the new 'Late Summer' menu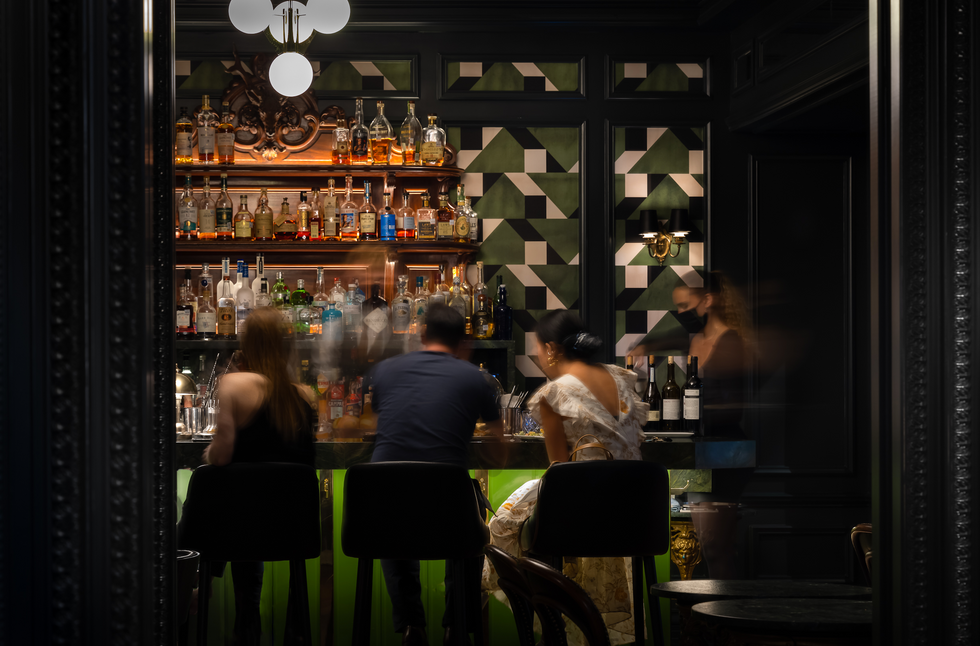 Bar No. 3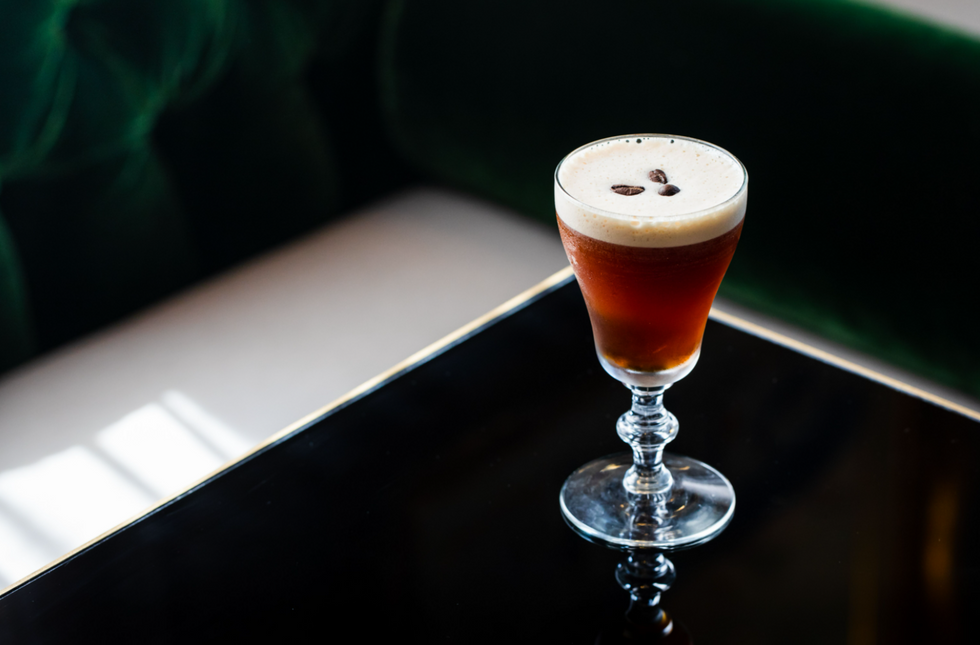 The new Excelsior cocktail has cold brew coffee, cognac and cardamon bitters.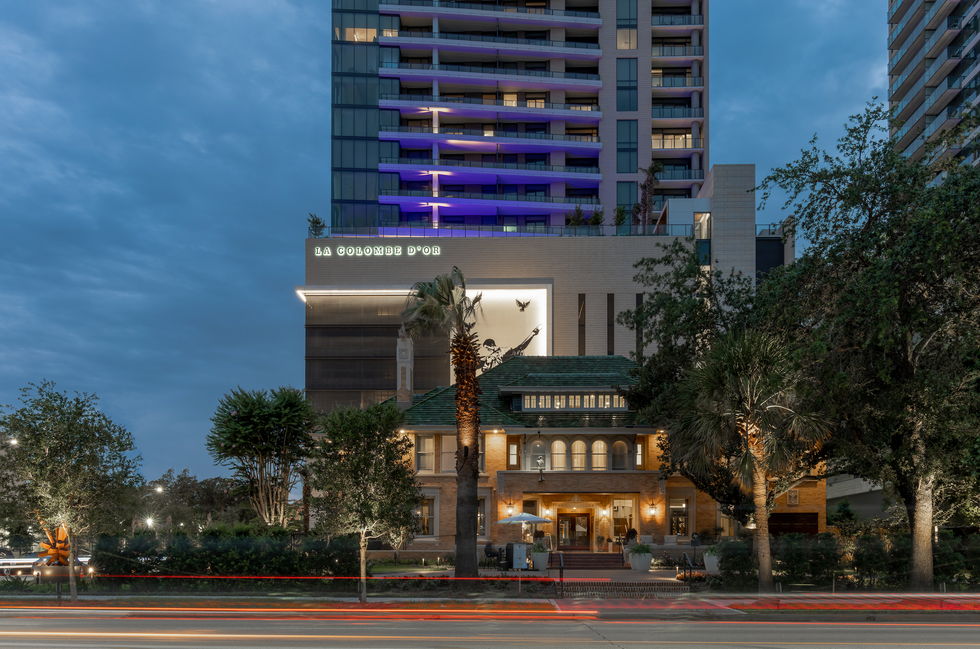 La Colombe d'Or on Montrose Boulevard
There are new cocktails at the bar, too. "Guests visiting Bar No.3, La Colombe d'Or's full-service bar … will be greeted with a new collection of seasonal craft cocktails," adds the rep. "The Rajasthan Royale highlights passion fruit, amaretto, vodka and sparkling wine, while the Excelsior features cold brew coffee, cognac, liquor 43 and cardamom bitters."
The Bar No. 3 food menu is offered till 11pm.
From Your Site Articles
Related Articles Around the Web
Food
A NEW EXHIBITION opening next month at the Menil Collection will explore the revolutionary 1960s works of prolific French-American artist Niki de Sainte Phalle. Opening Sept. 10, Niki de Saint Phalle in the 1960swill present numerous works by the artist, including her "shooting paintings" and lively, female-form Nanas sculptures, that will be displayed in the U.S. for the first time during the exhibition.
"Our Saint Phalle exhibition will include work that has never before been displayed in the United States, shedding light on the artist's experimental processes, radical vision, and key role in contemporary art," said Rebecca Rabinow, director of the Menil Collection, in a statement. "The show will be accompanied by a scholarly book that is lavishly illustrated with archival photographs from this pivotal decade."
The exhibition will open with the late Sainte Phalle's famous Tirs, which she created with a .22 caliber rifle often in front of a live audience. The "performance paintings," intended as a commentary on the ingrained violence of culture, were said to have been conceptualized as a feminist assault to the tradition of modern paintings. For the paintings, the artist would shoot bullets at white plaster surfaces imbedded with concealed bags of pigment and cans of paint that would colorfully explode with the impact of the bullets.
Also in the exhibition are a series of figural assemblages – from wall-bound reliefs and colorful freestanding sculptures – that Sainte Phalle used as an exploration of gender identity. Of particular note are her Nanassculptures, whose curvaceous and liberated forms were begun in the mid- and late-1960s during the rise of international feminist movements.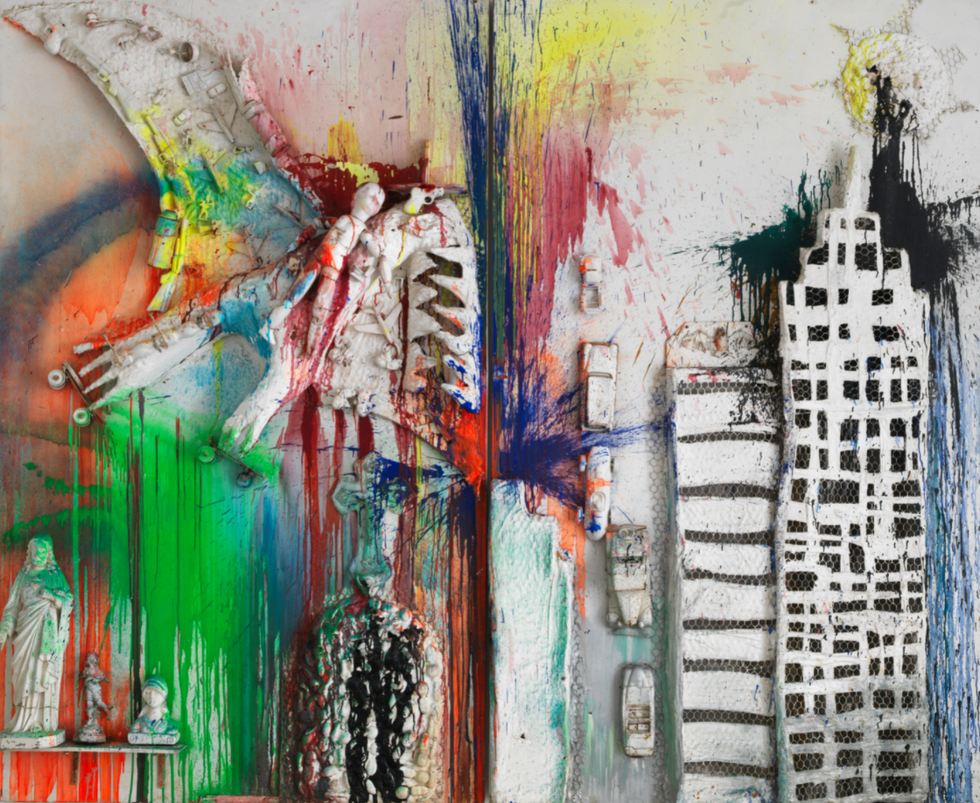 "Pirodactyl over New York," painted with bullets in front of a Parisian audience in 1962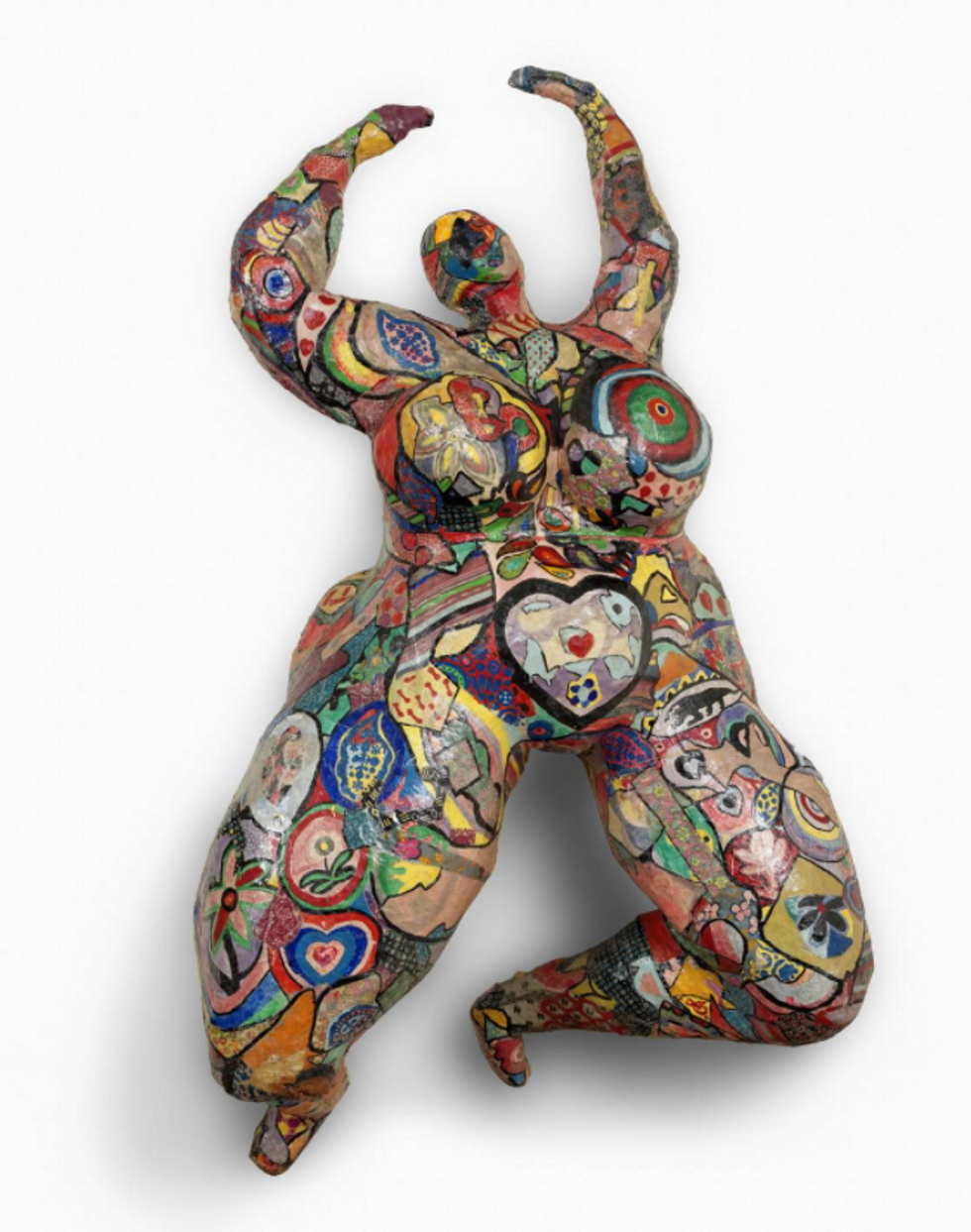 "Lili ou Tony," a sculpture from 1965
"During the 1960s, Saint Phalle — the only female member of the French avant-garde group, the Nouveaux Réalistes — also collaborated with innovative American artists of her generation, such as Robert Rauschenberg and Jasper Johns. Within the male-dominated artistic circles on both sides of the Atlantic, her place in art history has been hard-fought," said Michelle White, the Menil Collection's senior curator. "Her artwork from this time constitutes some of the most advanced work being done around emergent ideas of participatory art and was prophetic of feminist concerns related to the critique of painting and the representation of the body that will drive art in the decades to come."
Niki de Saint Phalle in the 1960s will be on display at the Menil Collection from Sept. 10, 2021 through Jan, 23, 2022. After its Houston run, the exhibition will move to the Museum of Contemporary Art in San Diego.
From Your Site Articles
Related Articles Around the Web
Art + Entertainment