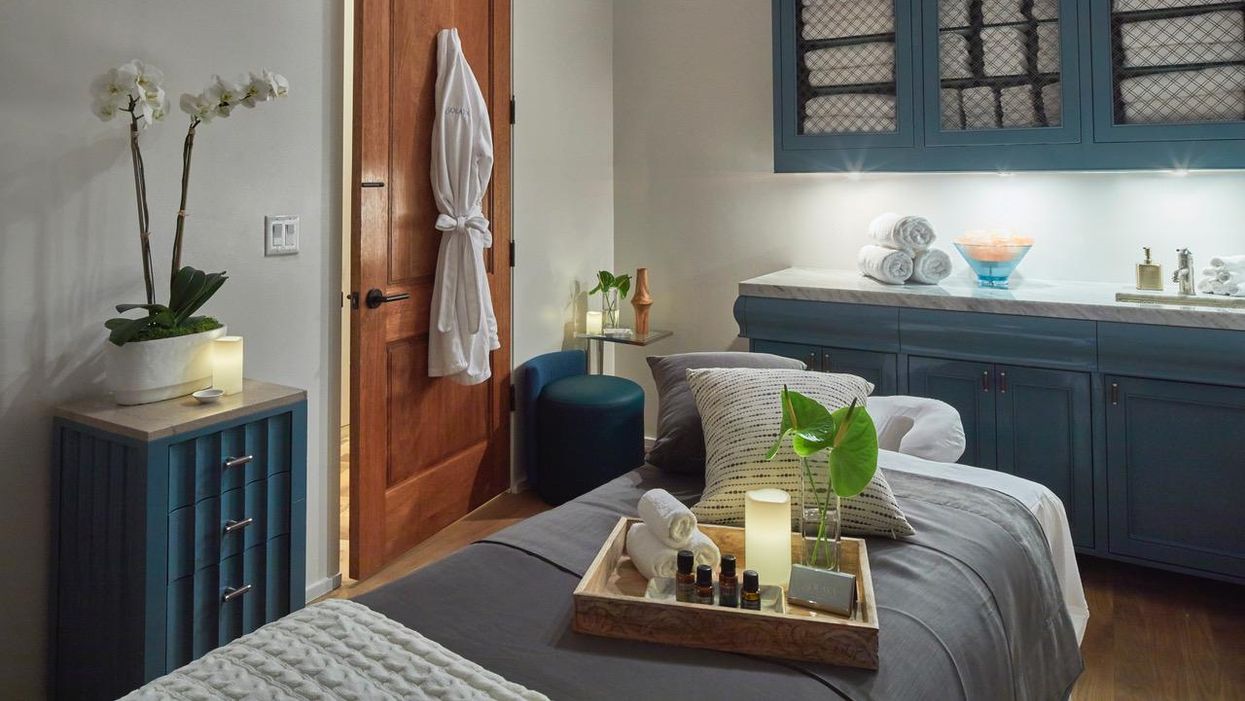 AFTER A PARTICULARLY hot summer with plenty of time spent in the sun, our skin could use a refresh, and Solaya Spa & Salon knows the way to prep you for a cool fall glow.
The new Brighter You Facial will soothe tired skin and smooth away the dullness from environmental damage and stress. The ultra-hydrating treatment is both exfoliating and invigorating as it re-energizes skin — from beloved skin line Natura Bissé.
Perfect for frustrated and congested skin, the power of pure oxygen within the products' ingredients will decongest and brighten a dull complexion, restore clarity and a healthy glow ensuring you enter the fall season with a fresh face forward. A lip serum and concentrated retinol eye treatment add-on target wrinkles and other signs of aging as well as fighting the appearance of dark circles and puffiness.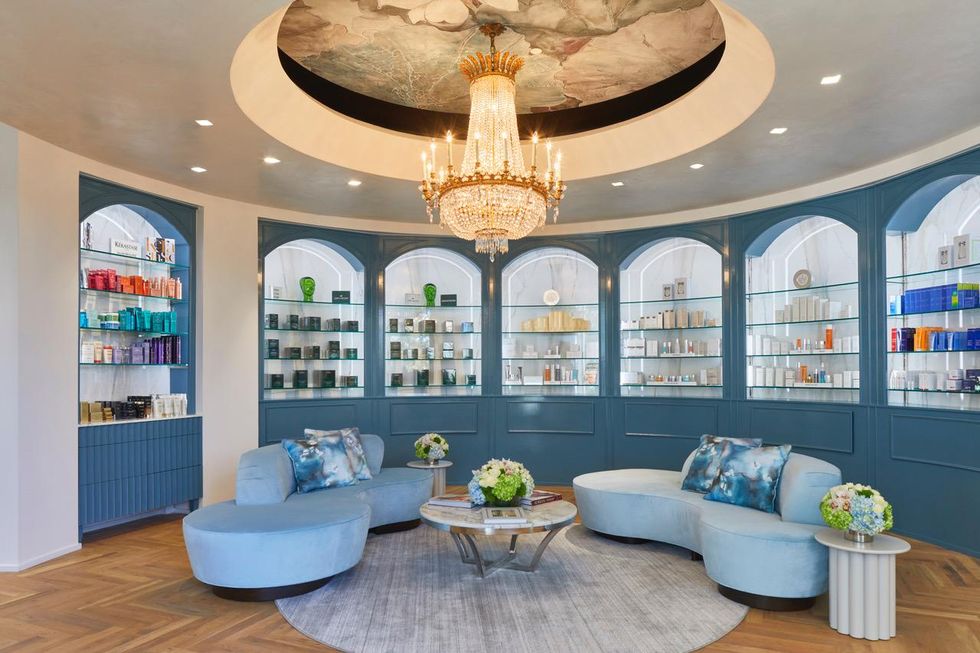 Solaya Spa & Salon knows this facial is a must for their clients after a stressful year, which is why they are offering an unheard of deal: Four Treatments for the Price of Three. The Brighter You Facial will be available in a series of four treatments for just $360 – less than $100 per facial.
Whether you've spent too much time in the sun, or newly resumed plane travel has dried out your skin, the Four for the Price of Three special on the Brighter You facial can't be missed. Redeem before December 31, 2021.
To purchase and book, call Solaya Spa & Salon directly at 713-263-6500 or learn more at www.solayahouston.com.
Food
FOR THE 17TH time, Houston's In Crowd came together for a chic event benefitting one of its favorite causes.
"Houstonians came out in full force and opened their hearts and wallets to make this year's gala a resounding success," said a rep for organizers of the annual Fierce and Fabulous Soirée in support of Houston PetSet, which provides grants to Houston area animal charities and is committed to spaying, neutering, rescuing, adopting, and otherwise caring for the city's homeless pet population.
Guest tippled and mingled and perused the silent auction in the vestibule outside the ballroom at The Post Oak Hotel, at a spirited cocktail hour before entering the dining room for dinner and the evening's program. Highlights of the evening included a live auction and remarks by PetSet's longtime leading ladies, twin sisters Tama Lundquist and Tena Lundquist Faust. They were joined this year by Brigitte Kalaifor as co-chair. Deborah Duncan was a vivacious and sometime musical emcee, and Jan Duncan, the honoree of the evening, delivered moving remarks via video.
Faces in the crowd included Susan and Denis DeBakey, NickBoulle, Denis Boulle, Bill King, Tracy and Harry Faulkner, Peter Farrell, Sandra Smith-Cooperand, Matthew Cooper, Jamie and John Sparacino, Jonathan Cooper, Courtney Hopson, Ellen Weitz, Elaine and Tim Day, Melissa and Michael Mithoff and Trini Mendenhall. Other VIPs such as Sue Smith, Les Alexander and Don Sanders attended the event remotely.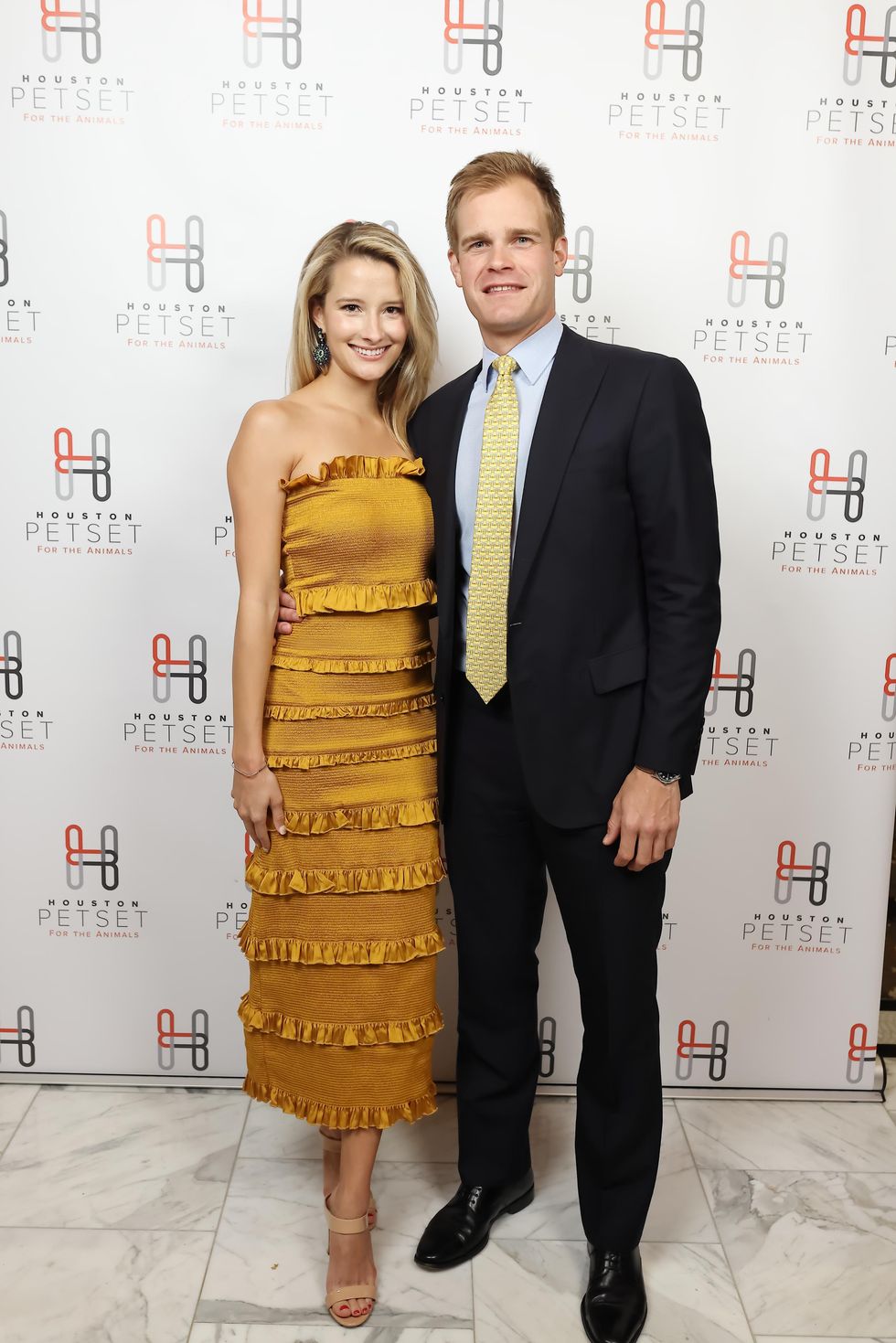 Allison Bereswell, Nick Boulle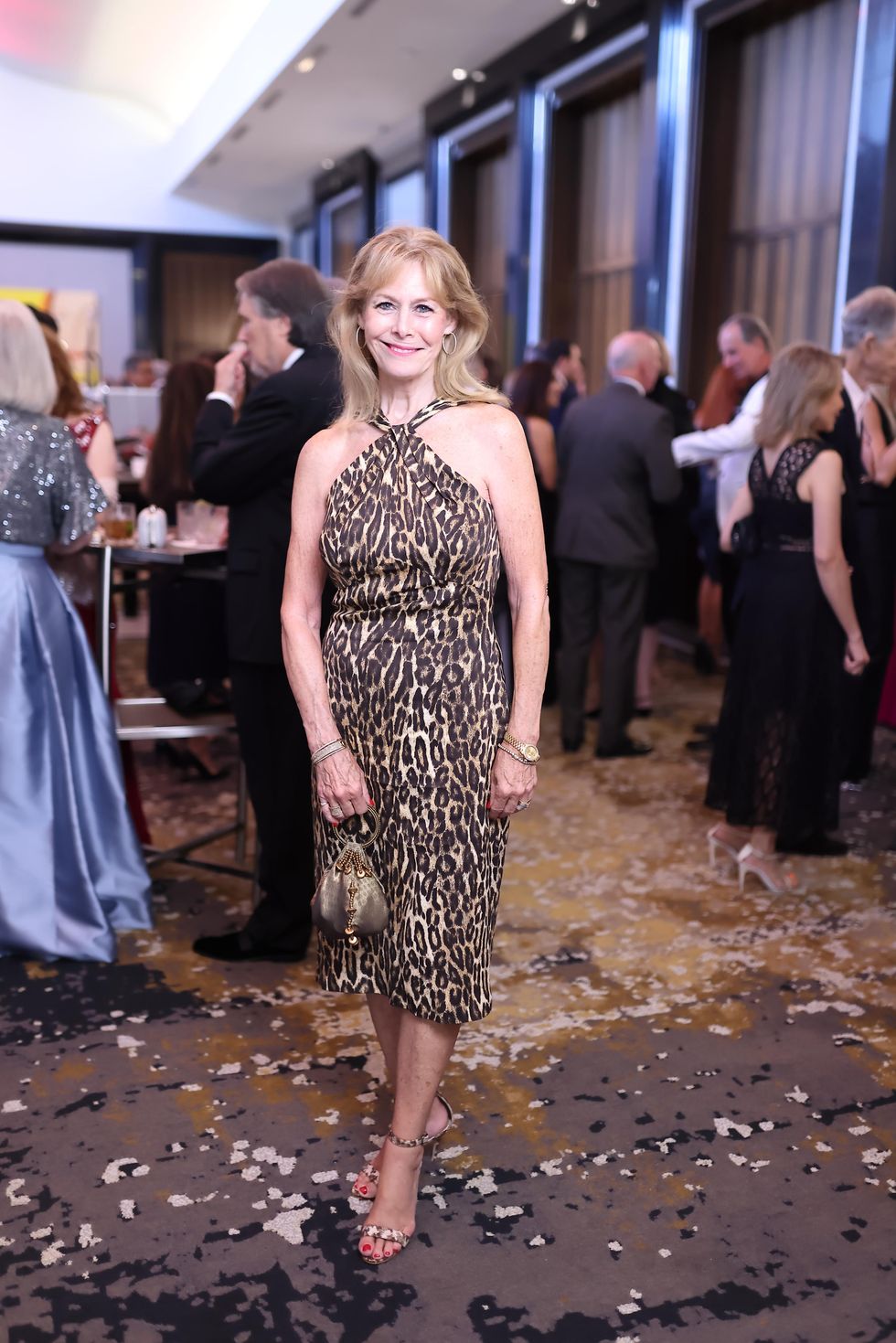 Cheryl Byington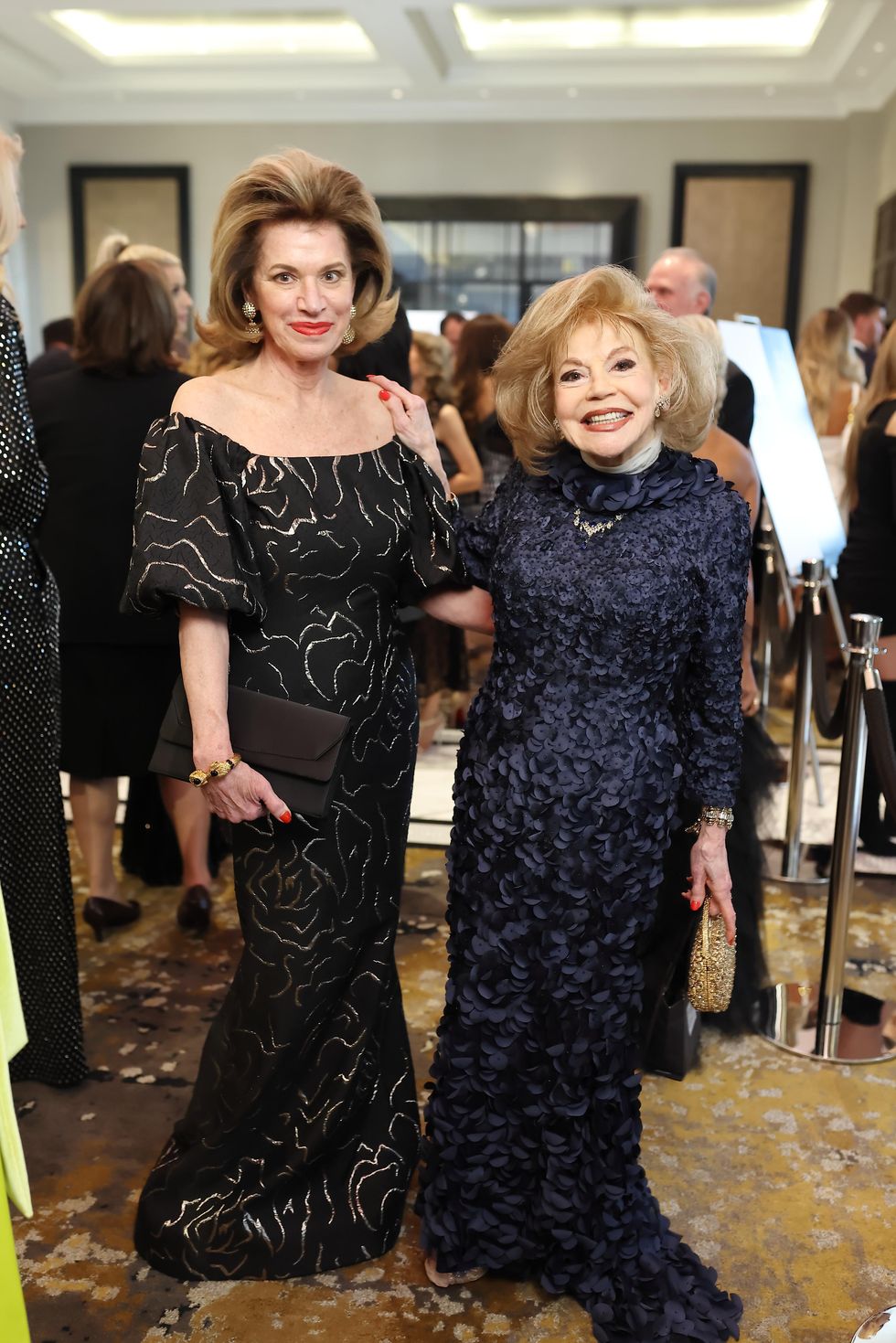 Debra Law, Harriett Gertner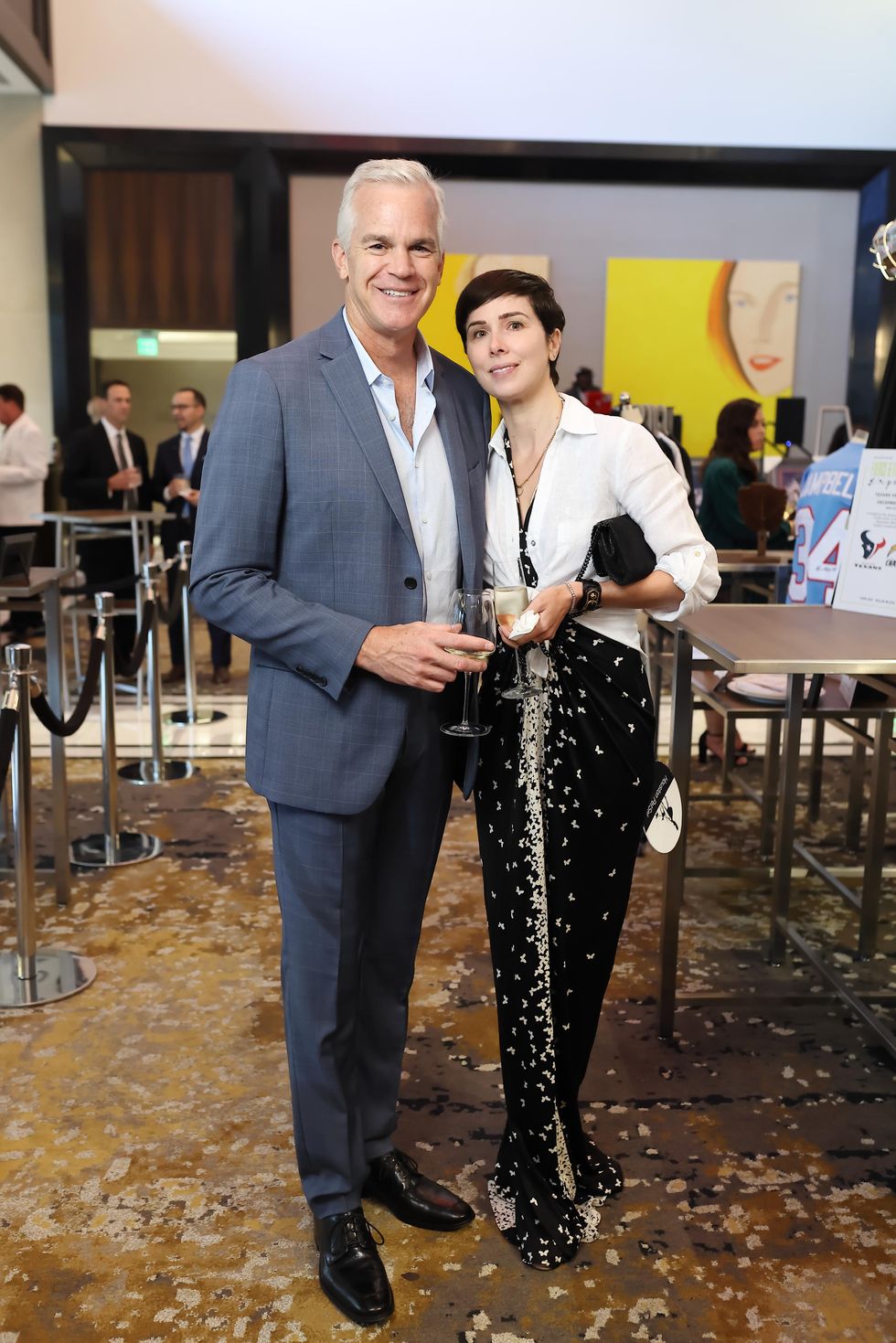 Doug Sain, Erin O'Neill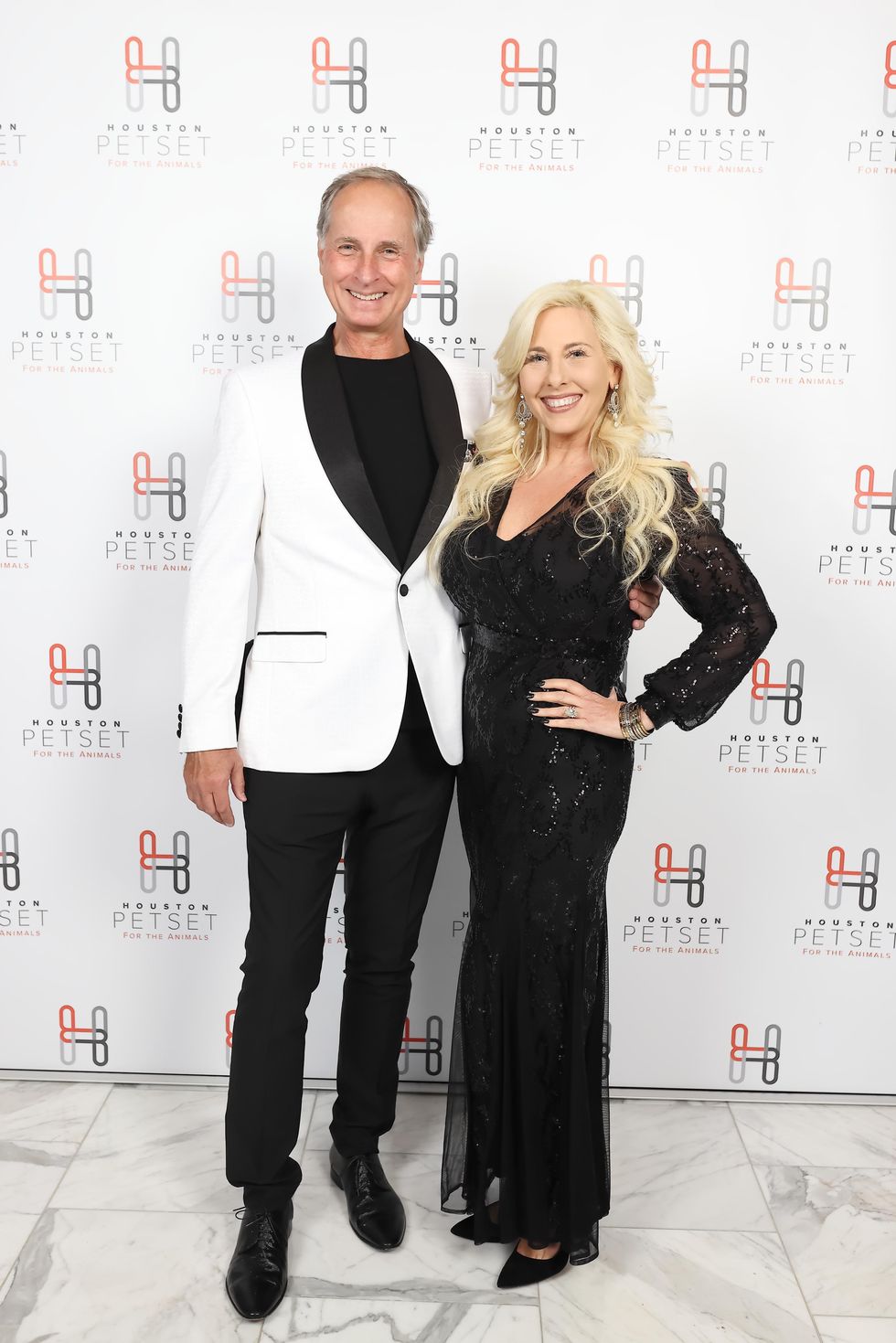 Harry and Tracy Faulkner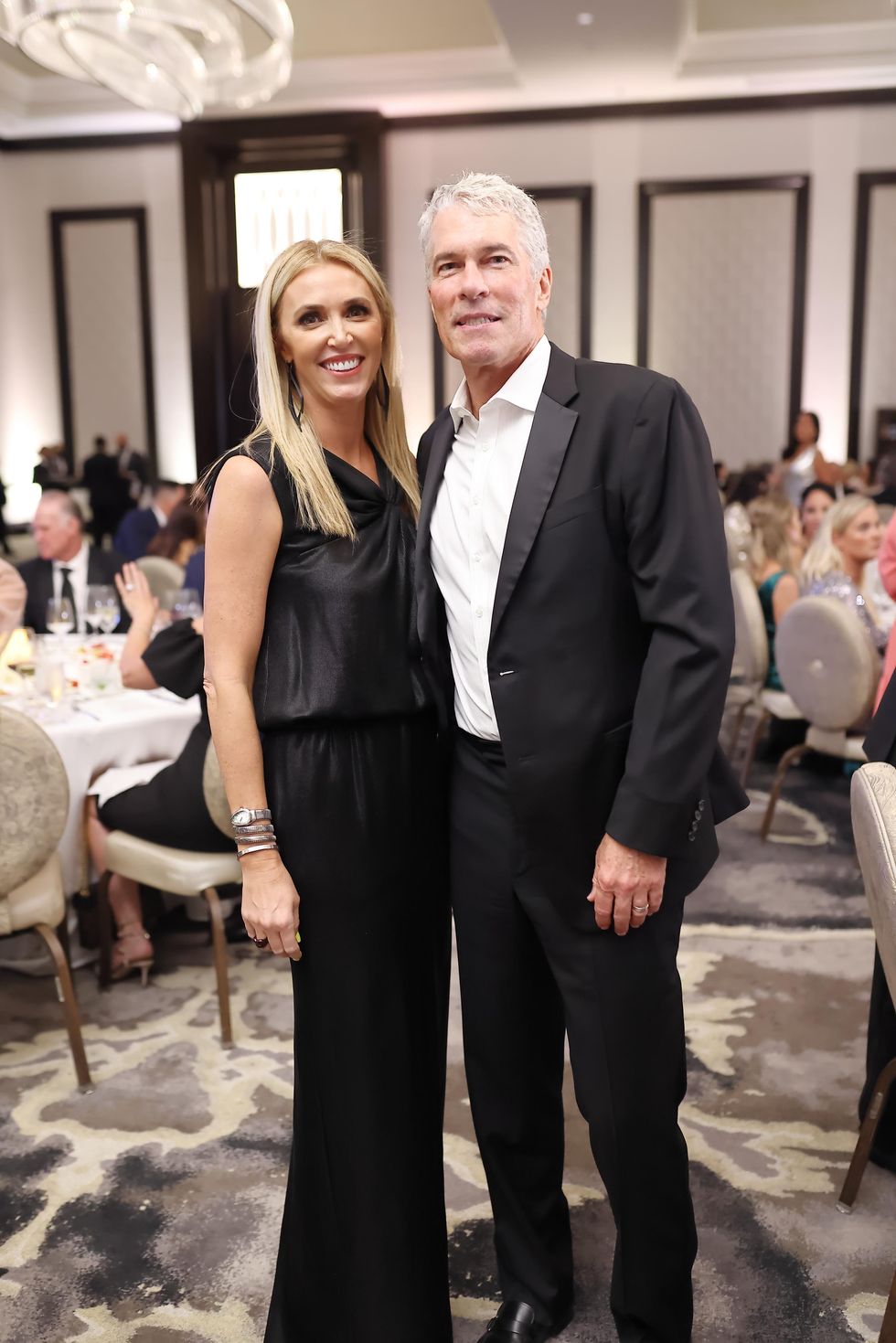 Jamie and John Sparacino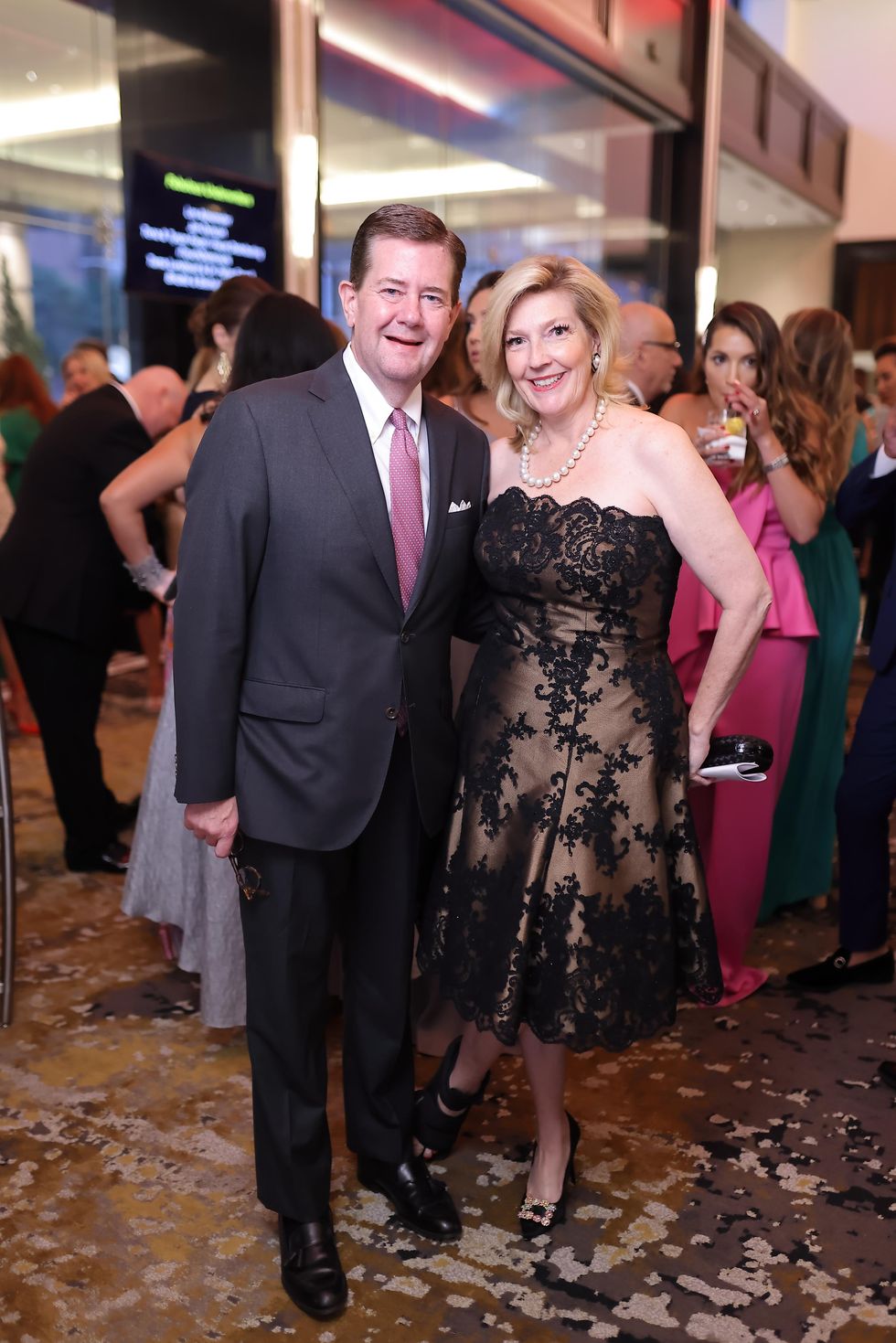 Jeff and Kathryn Smith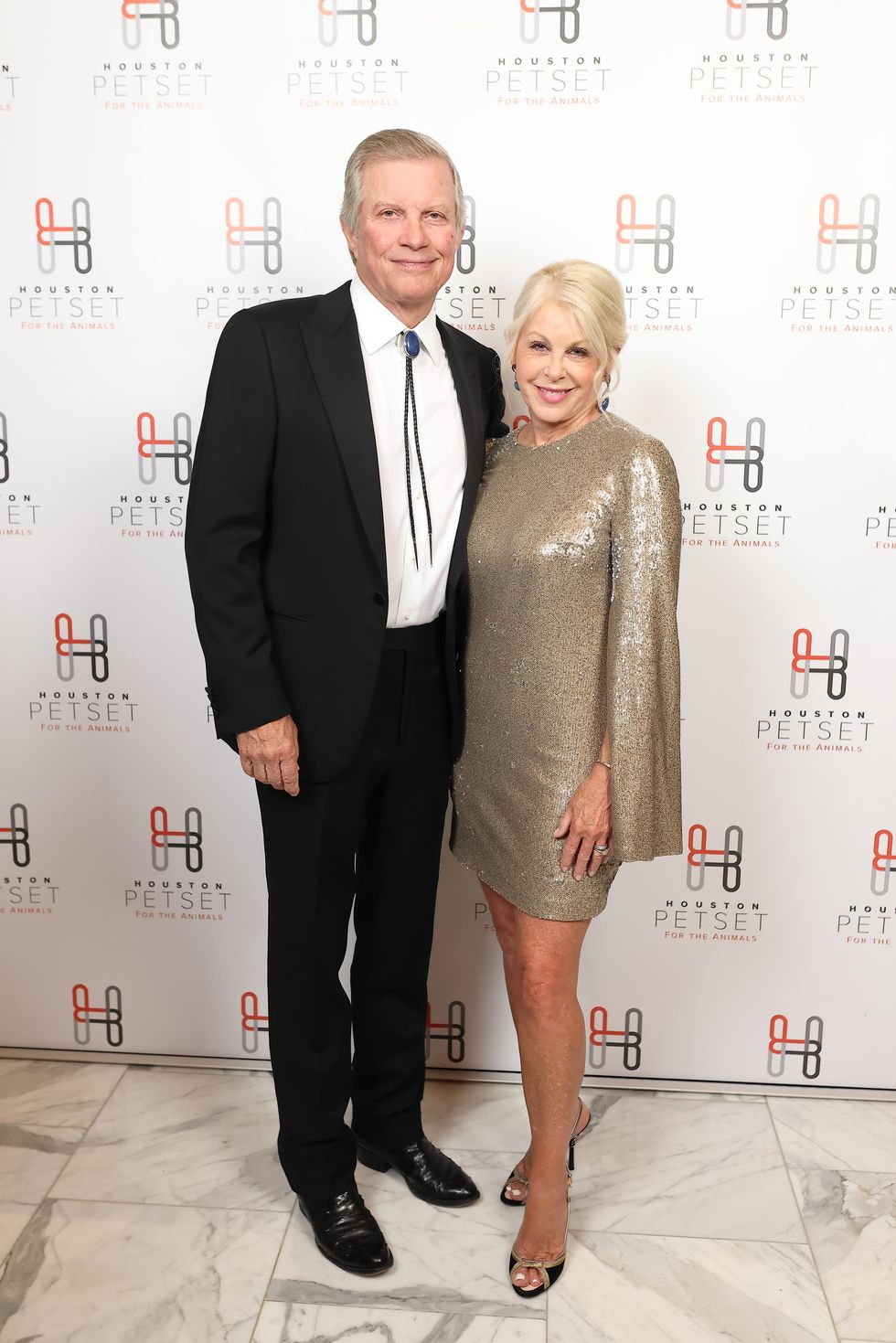 Jimmy and Betsy Montgomery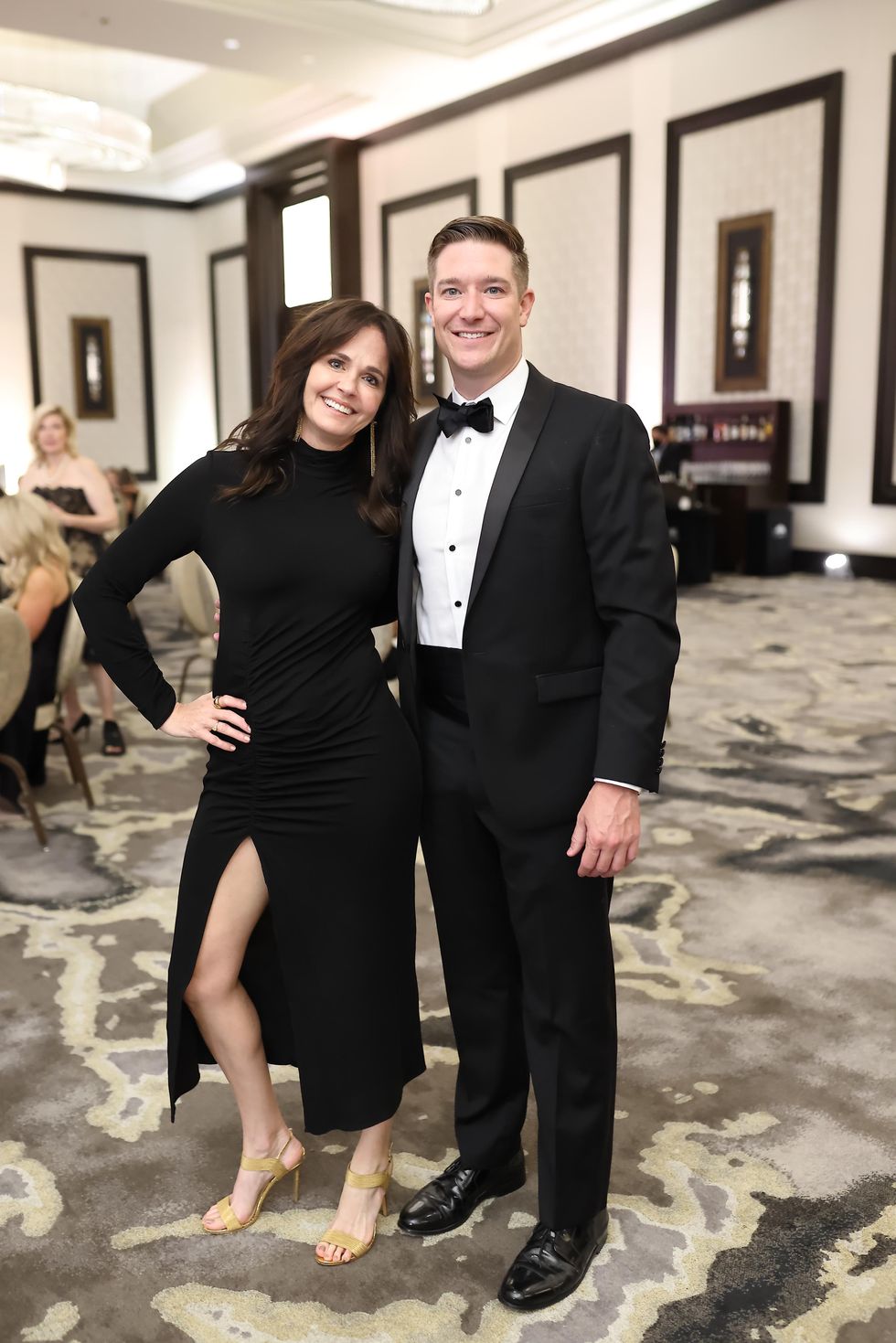 Marnie Greenwood, Josh Green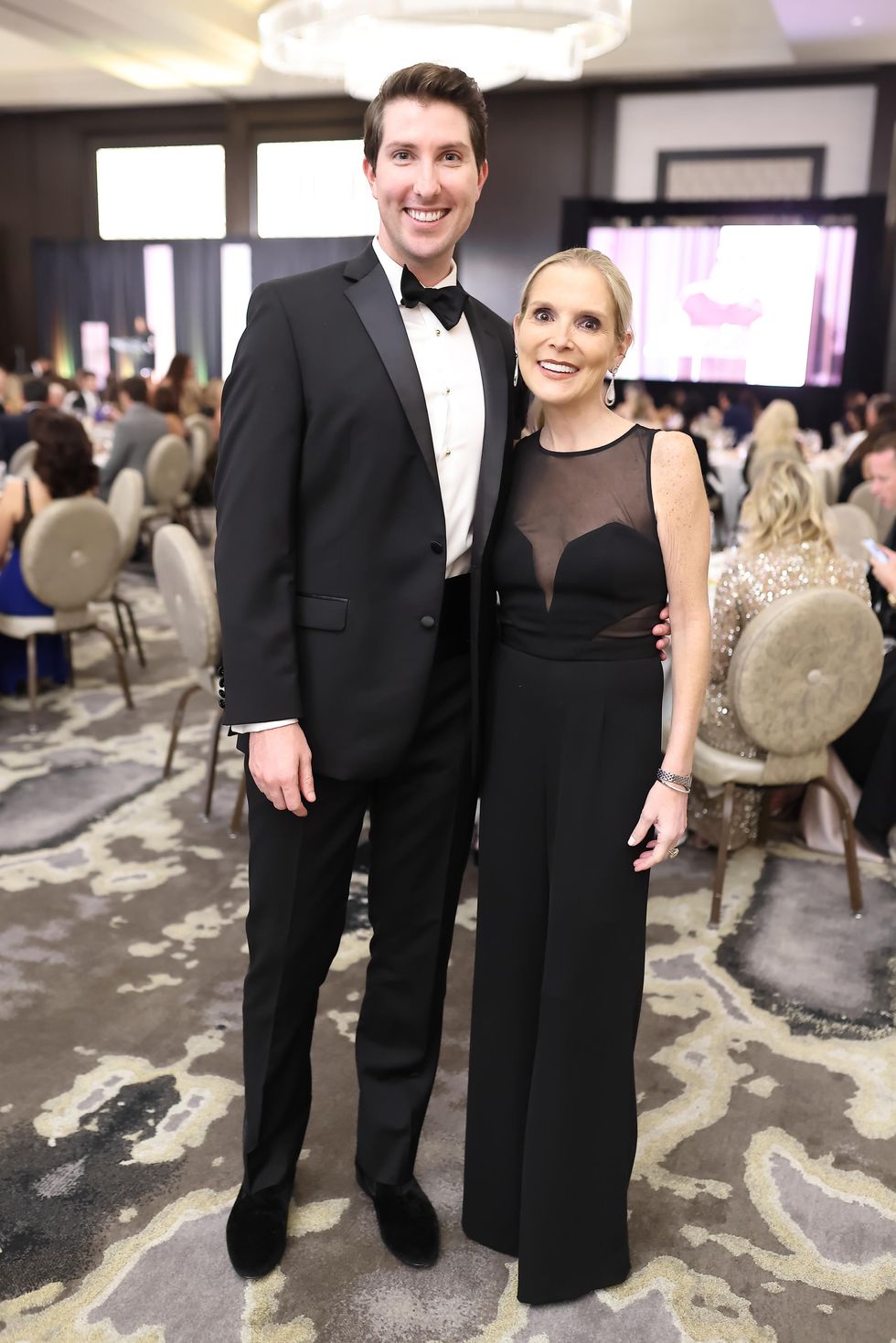 Max Meeks, Kristen Cannon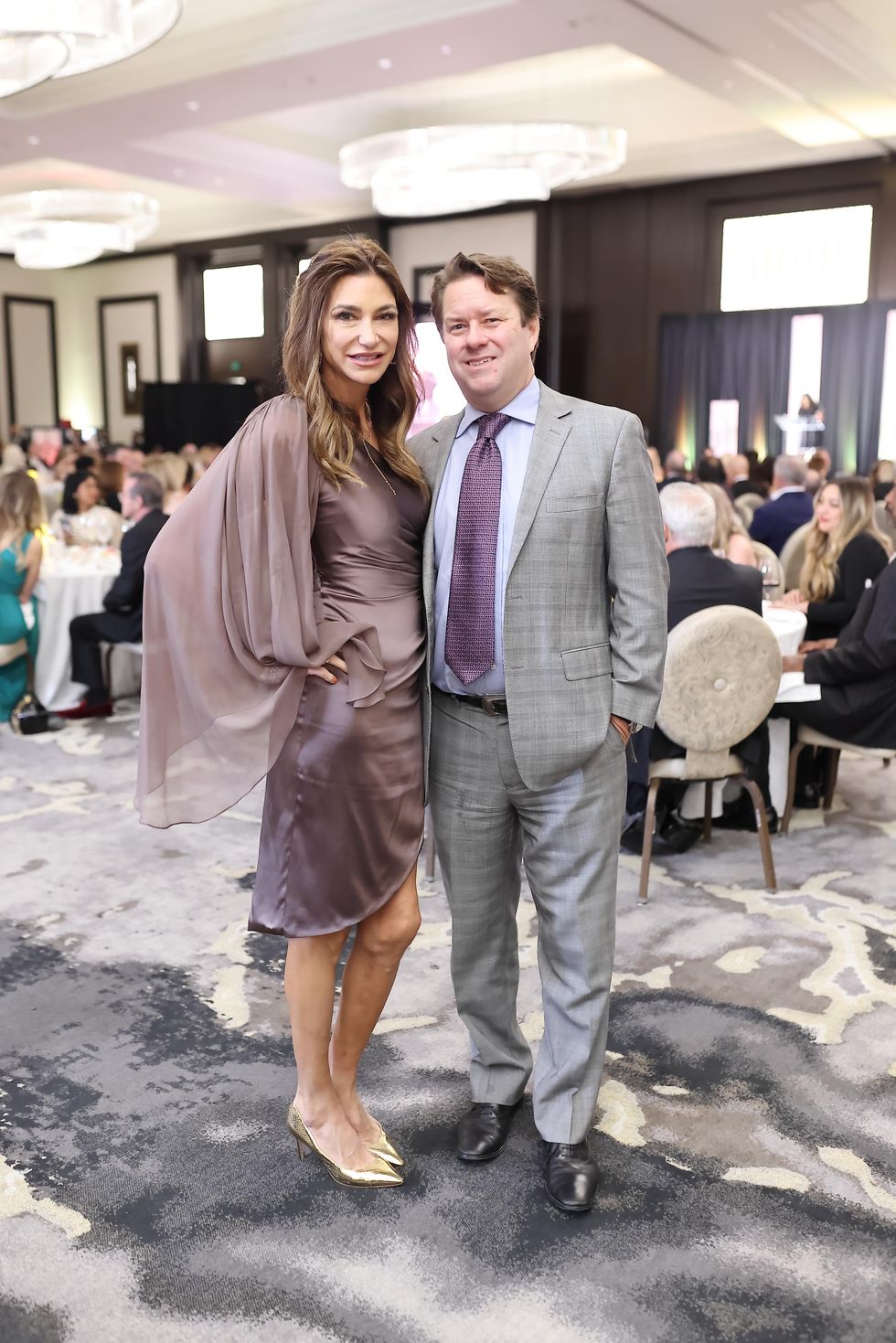 Melissa and Michael Mithoff
Natascha LaFranchesca, Rob Rutherford, Mauney Mafridge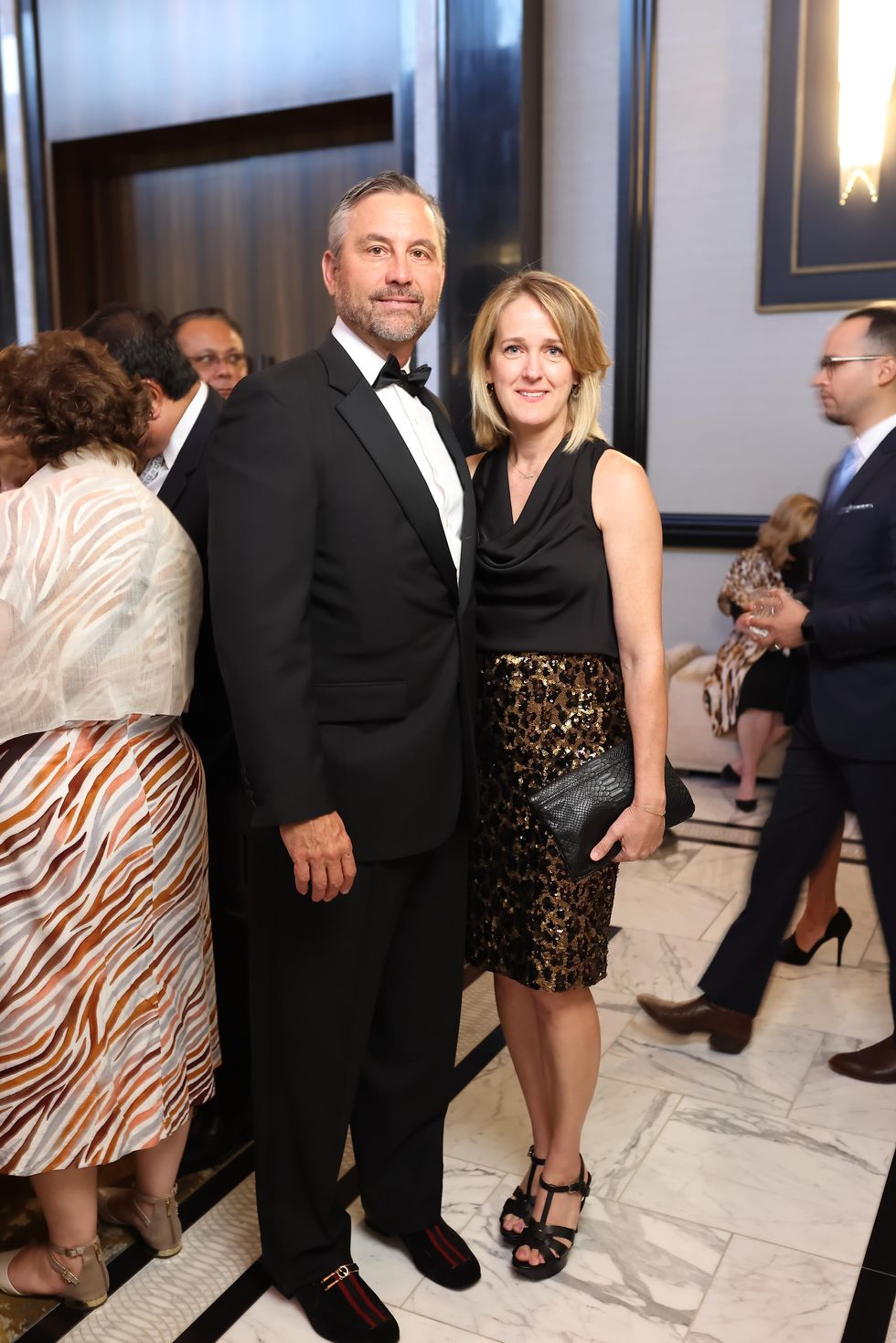 Tim and Elaine Day
Related Articles Around the Web
People + Places
A GROUP OF fun-food-loving young professionals turned up for the official grand opening of the new FM Kitchen & Bar location in Montrose.
Live music was on offer on the patio, but the star of the event was the food. Nibbles from FM's kitchen including the FM Burger, spicy fried chicken sliders, hot and honey sambal-flavored wings and churros. The Dallas Cowboys-Tampa Bay Buccaneers football game was broadcast on FM's 96-inch projector screen. Operating partner Jason Mok made welcome remarks at halftime.
The event also doubled as a fundraiser, pulling in more than $1,000 from raffle prizes for Hurricane Ida relief and benefiting Cajun Navy Relief.
Spotted in the crowd: former Houston Dynamo player turned impresario Brian Ching, artist Paper Bag, and Highway Vodka distiller Codi Fuller and husband Christan Fuller.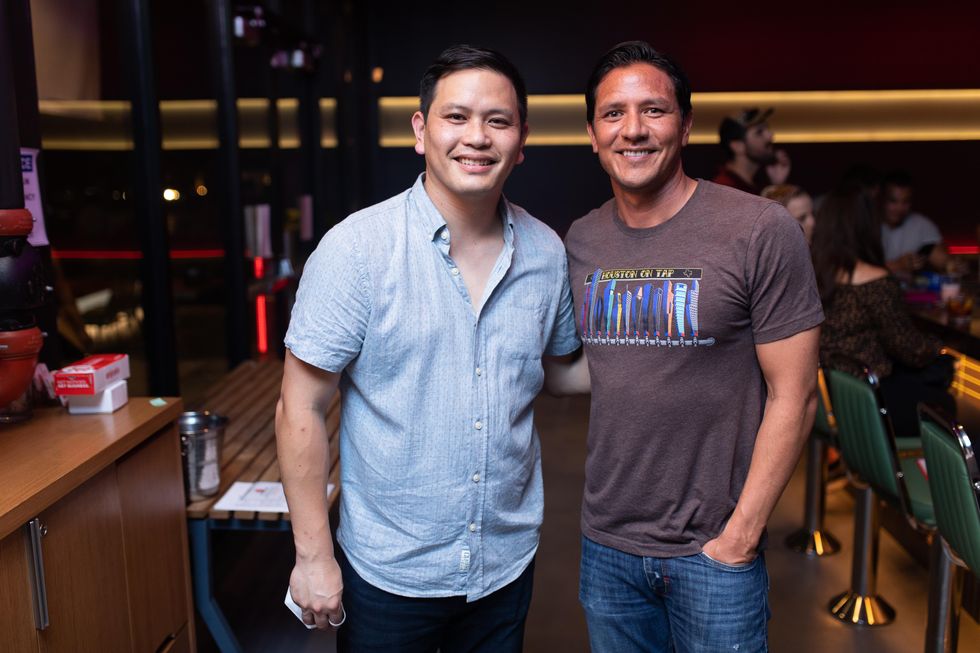 Jason Mok, Brian Ching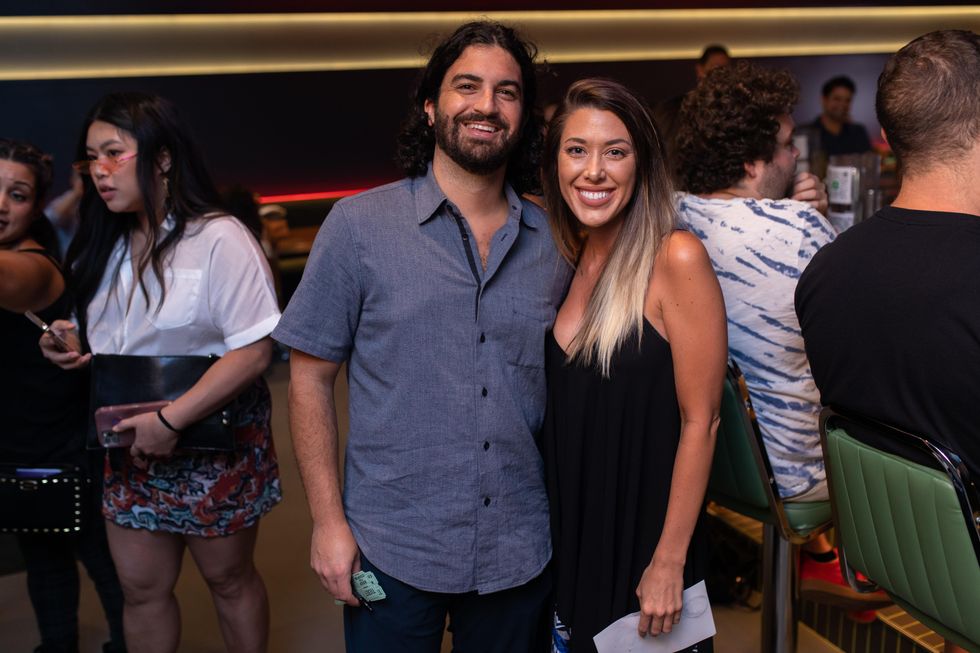 Alexs Torry, Britnee Smith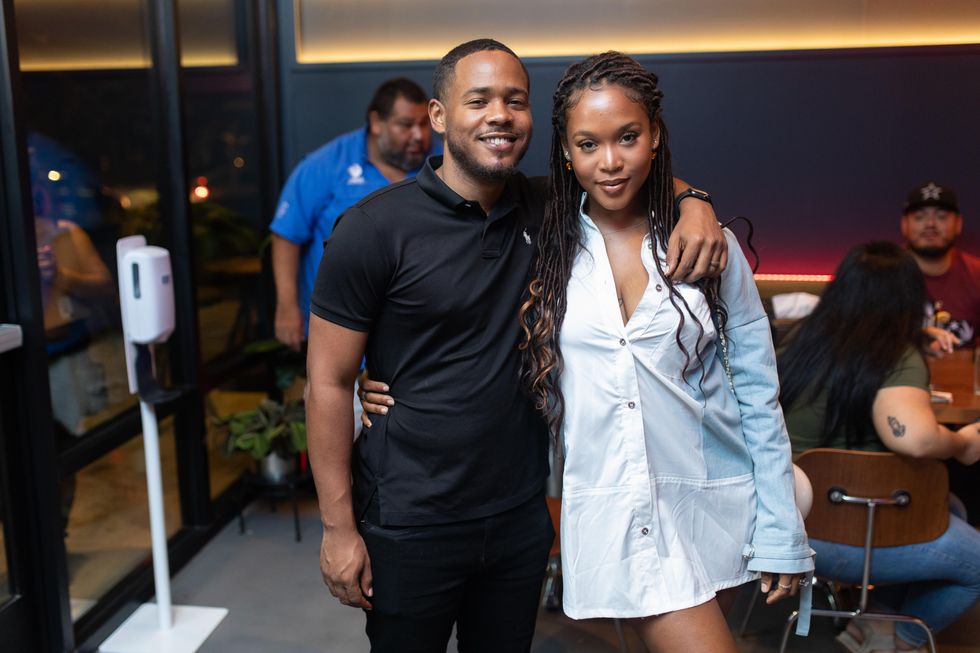 Christian Fuller, Codi Fuller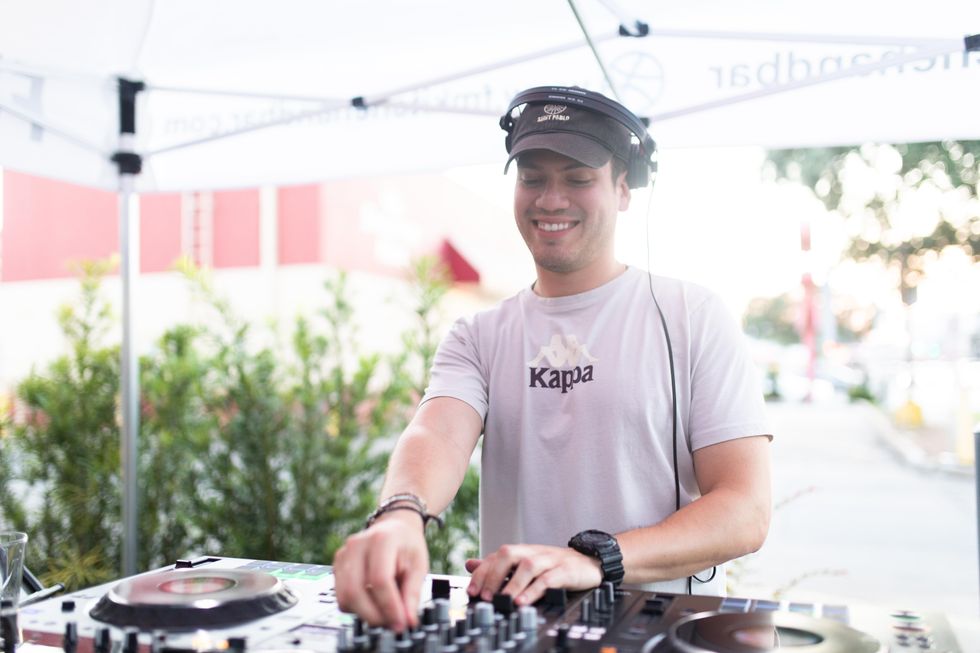 DJ set by Coaches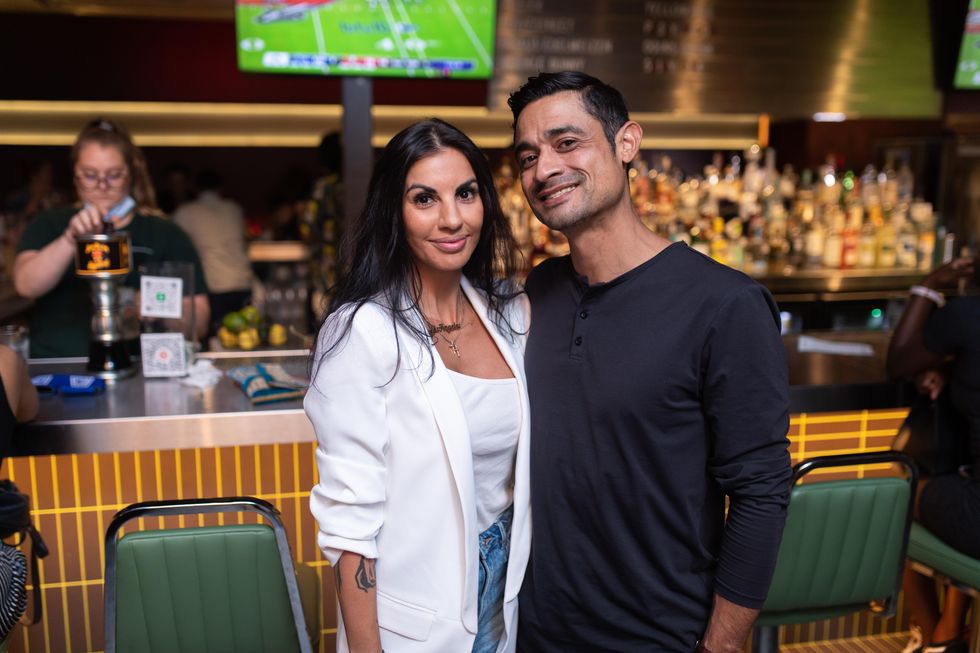 Jo Whalstrom, Robby Rodriguez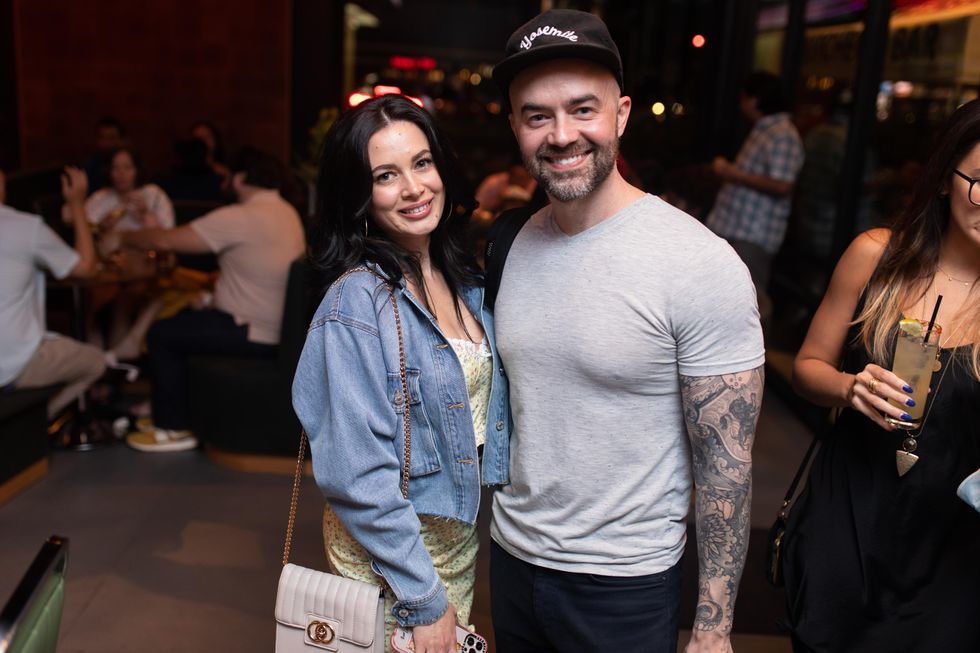 Karla Fresquez, James Cale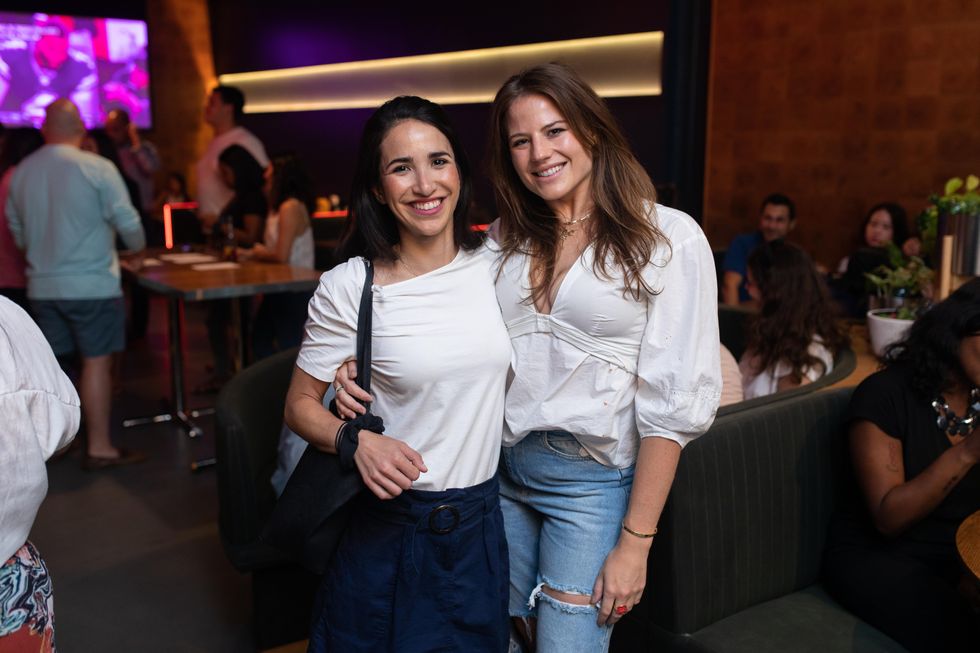 Kate Davis, Meghan Horne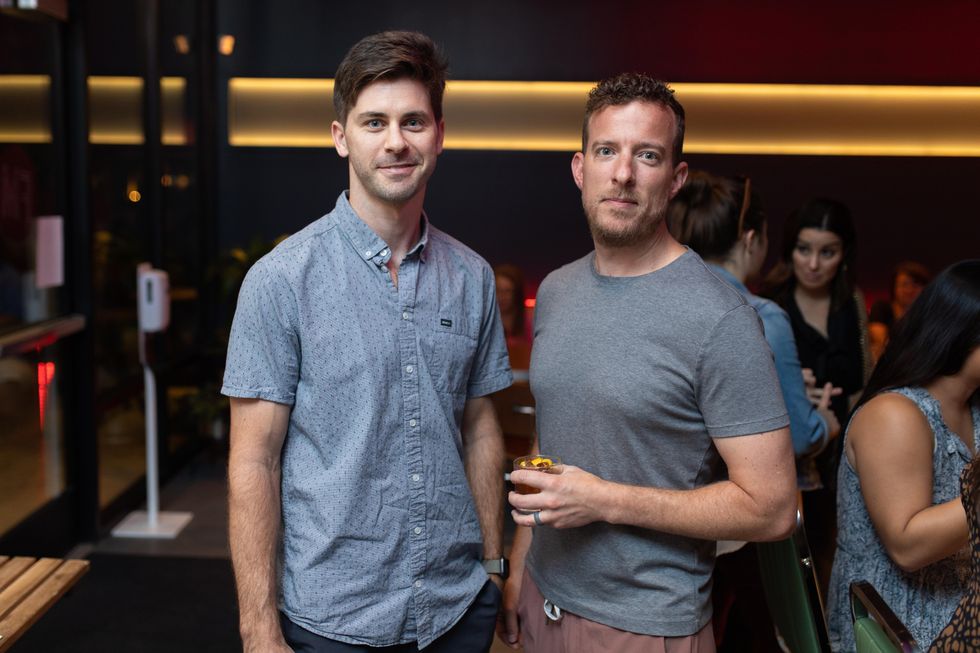 Mike Schwartz, Ford Creighton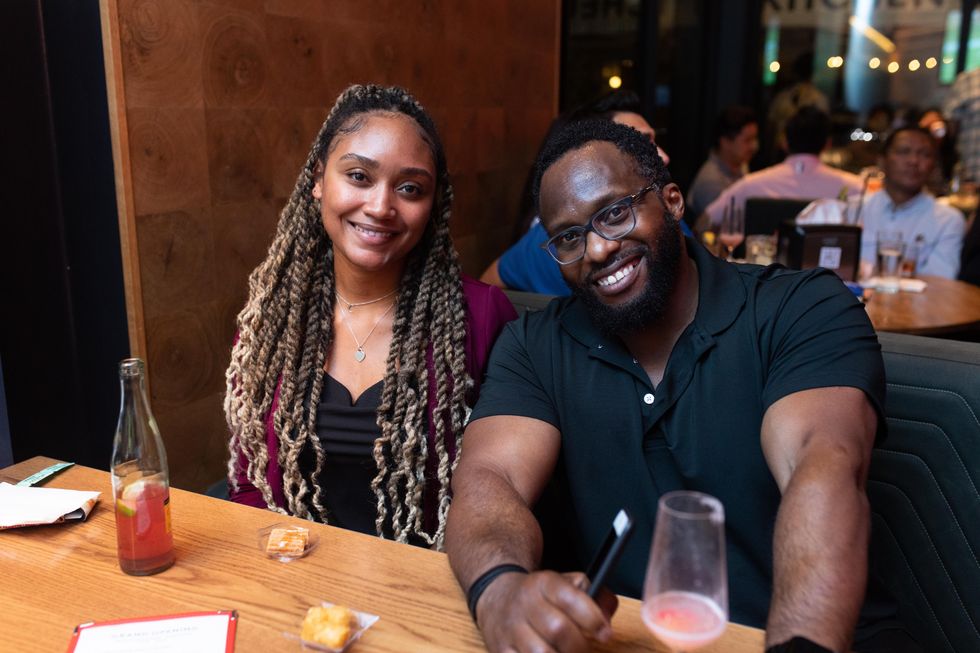 Sasha Willis, Deon Edwards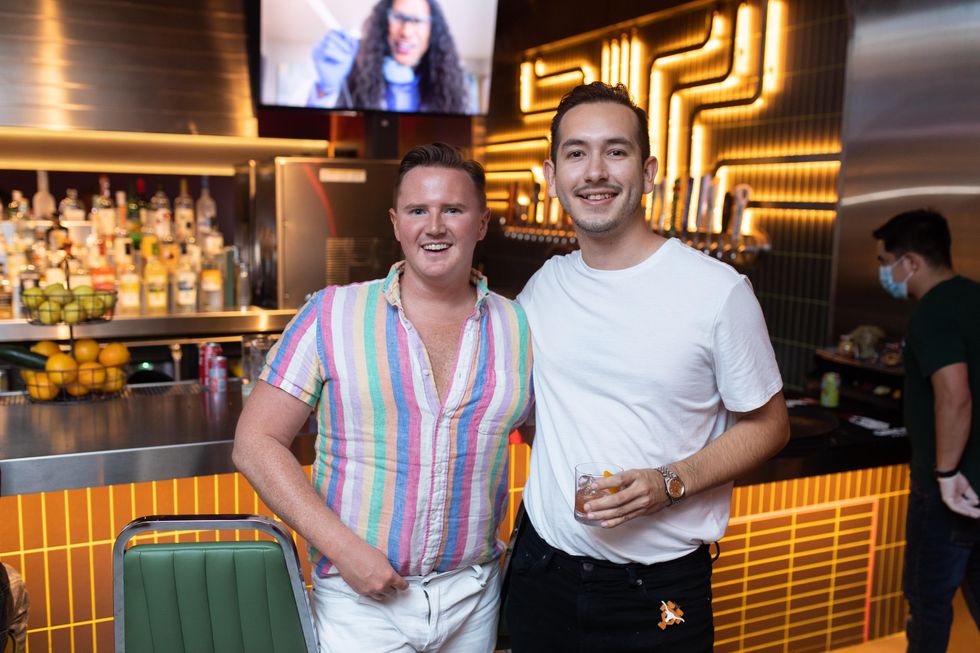 Patrick Magee, Zach McKenzie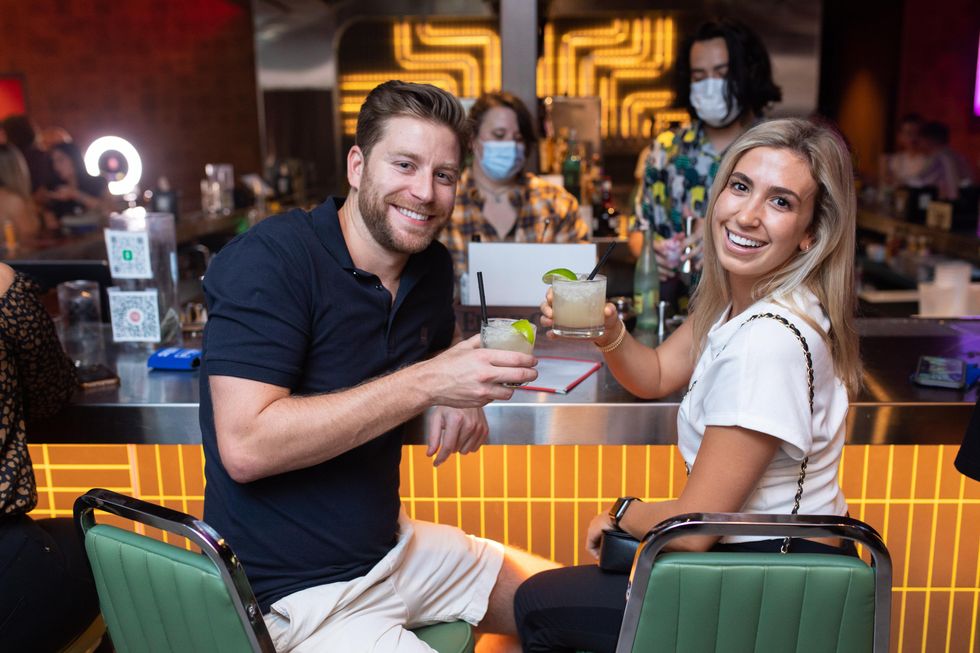 Ricky Walne, Kendall Negley
People + Places