New Brennan's Chef Already Destined for Greatness?
Kitchen famous for launching the careers of Houston's most beloved chefs announces new exec chef.
Kimberly Park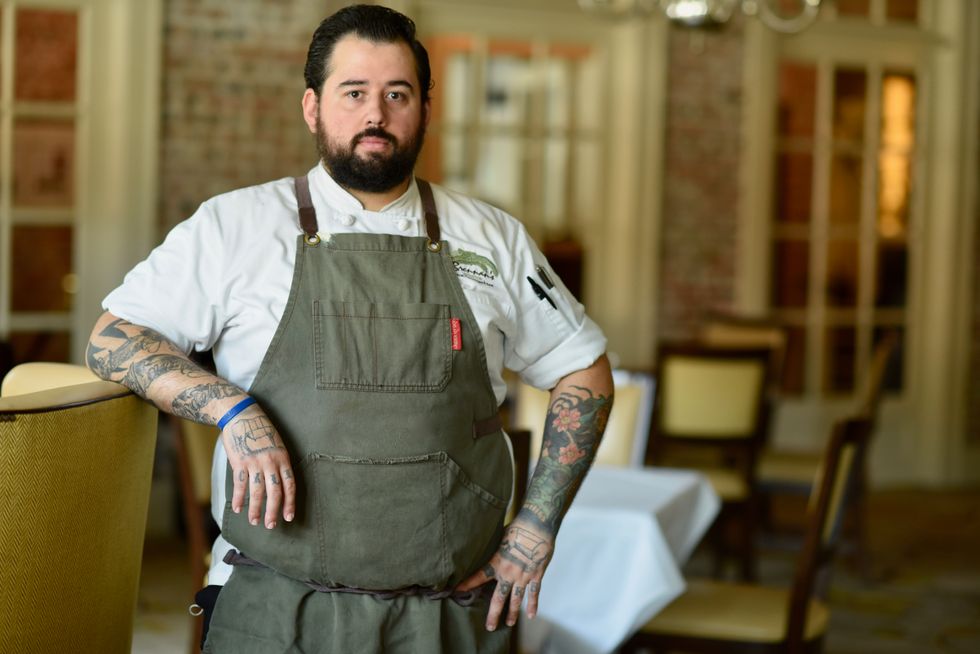 Chefs famously thrive in the kitchen of Brennan's. Some of the Houston food scene's most beloved figures spent time at the Midtown establishment, including Randy Evans, Mark Cox, Mark Holley, Danny Trace, Kevin Naderi and, of course Chris Shepherd.
---
Now, the restaurant has announced the departure of Joe Cervantez from the executive chef position — and he is certain to go on to greatness, as he helms the kitchen of the forthcoming Pier 6 Seafood & Oyster House in San Leon, Texas. And next in line at Brennan's is Joey Chavez, an alum of Wolfgang Puck's Spago, Le Bernardin, Nomad and Thomas Keller's The French Laundry and Bouchon. The Los Angeles native previously spent time in Texas while attending Lamar University in Beaumont on a football scholarship.
The dad of three, who moved to Houston from Baltimore just before the shutdown in March, boasts expertise in whole-animal butchery and seafood preparation, and plans to embrace the Creole house's traditions while infusing plates with innovative new flavor combinations. Guests can get their first taste of Chavez's creations by experiencing the 2020 Houston Restaurant Weeks menu, or by indulging in Chavez's own five-course tasting menu ($80), with items like Hamachi crudo made with Texas peaches and truffled-aji-amarillo vinaigrette, and a savory barbecue lamb with smoked-tomato tart.
Time will tell, but Chavez — who made his television debut in May on Food Network's Chopped — is well suited to embark on the same successful path as his Brennan's predecessors.
Food+Travel