New Playground at Discovery Green Finally Unveiled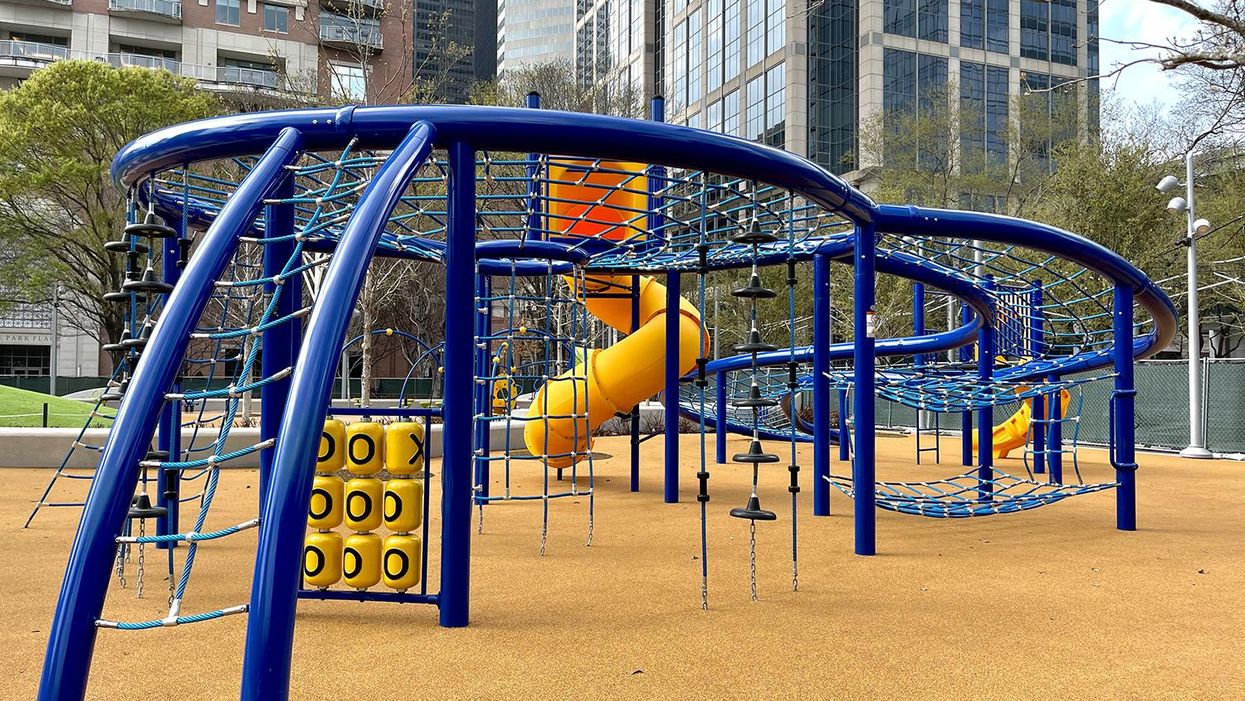 DISCOVERY GREEN UNVEILED its renovated John P. McGovern Playground yesterday, and it promises to quickly become a favorite among Houston area kiddos and parents alike. Although construction was completed on the new Mendez Play Space — a $2.3 million project that rests in the park's northwest corner, bordering La Branch and McKinney Streets — in August of last year, the finished project remained walled-off behind construction fencing due to Covid-related city ordinances.
---
The new space, part of the Discovery Green Conservancy's $13.3 million master plan improvement project, doubles the amount of play space in the park, and features new energy-efficient lighting and 31 new shade-providing trees — a must for Houston's hot summers.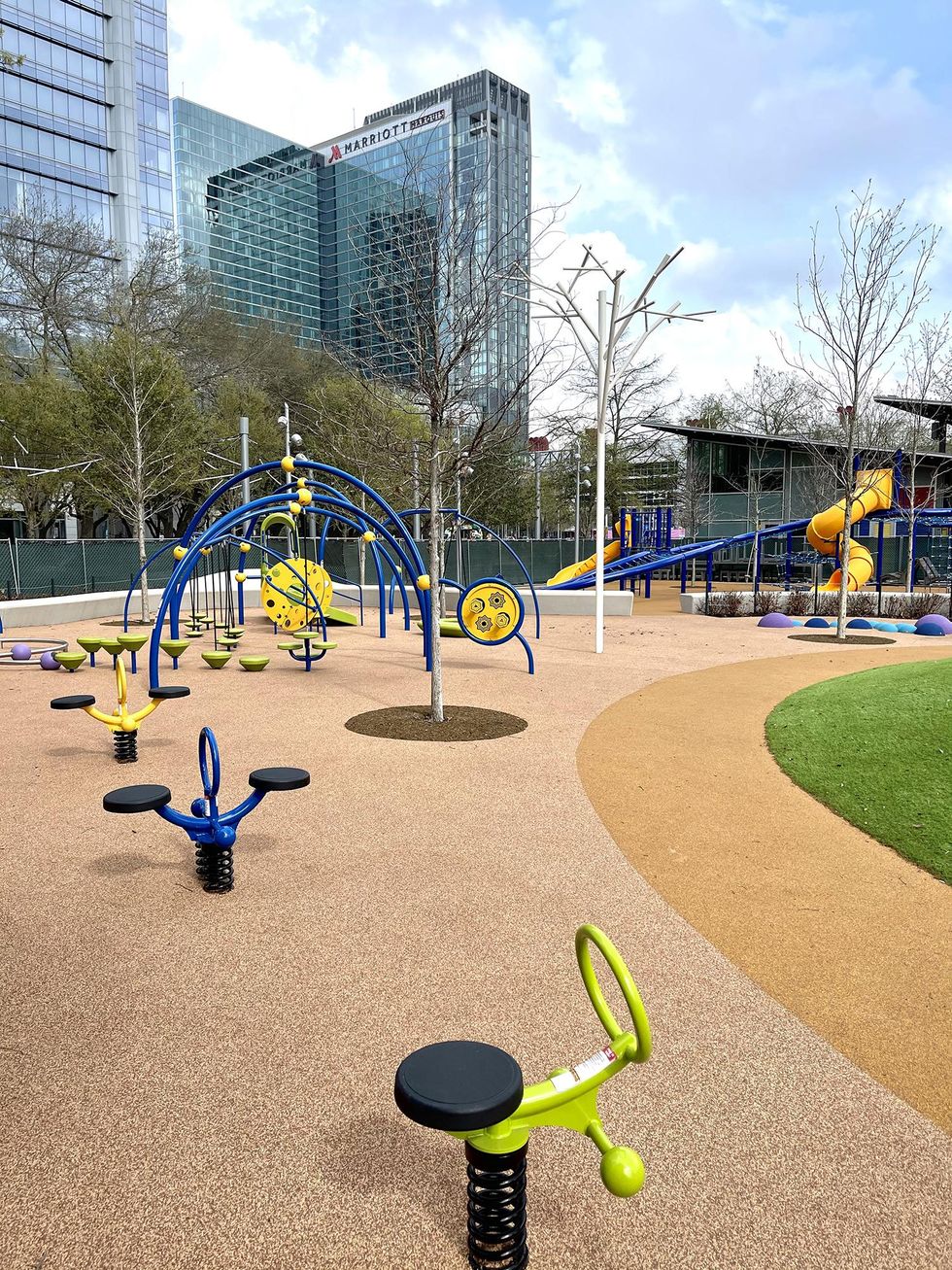 "Discovery Green is vital to Houston as a vibrant and centrally located meeting space where visitors from inside — and outside — the beltway can interact with one another and learn about the diverse traditions that coexist in the city," said Discovery Green Conservancy President Barry Mandel in a statement. "We are very excited that our littlest patrons will now have this improved play space to explore and enjoy."

The park's youngest visitors will undoubtedly enjoy the new play area, which features nearly 15 pieces of play equipment that encourage fitness and creativity, a play hill, and a separate area that features a ropes course for older children that is located near the park's popular Gateway Fountain.
The new playground, which will be open daily from 6am-11pm, was made possible by grants from the John P. McGovern Foundation, The Elkins Foundation and the Houston Endowment Inc. in honor of David Mendez — the former chair of the Houston Endowment board of directors and VP at JPMorgan Chase, and the namesake of the newly completed project.
People + Places