This Weekend: Bayou City Funk and Popular Austin Group Join Forces for Spirited Show at Heights Theater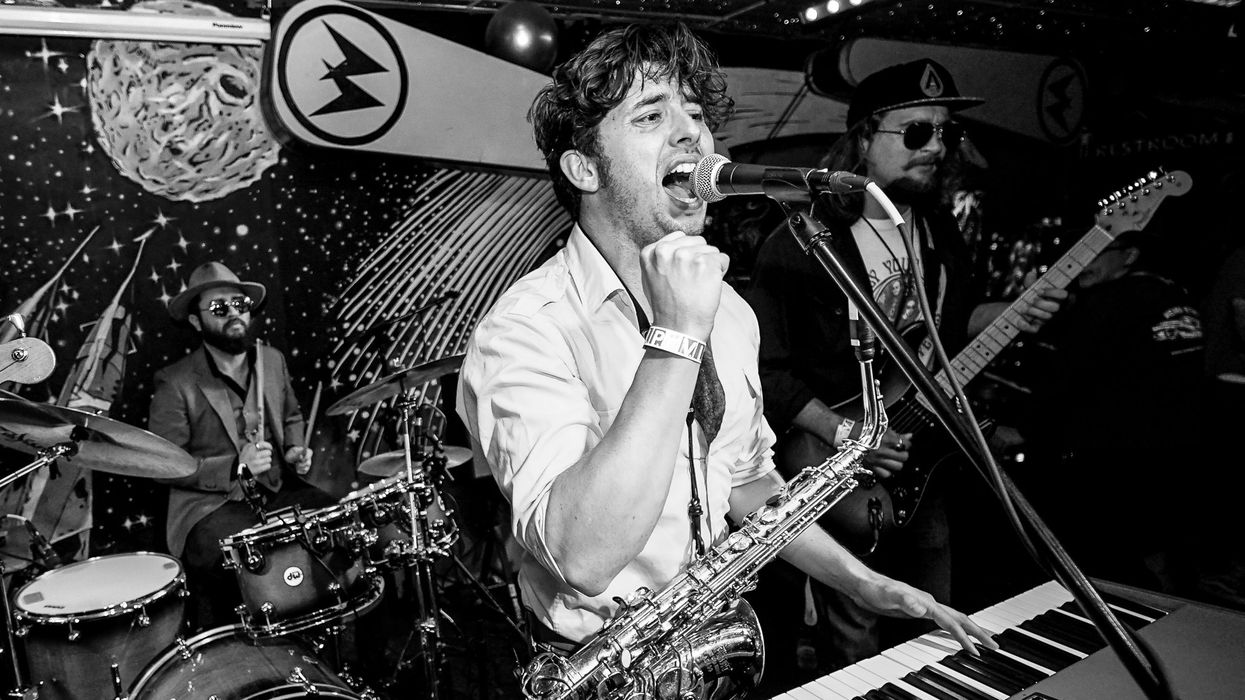 THE WORD "FUNK" has been around a long, long time. In the mid-1950s, New Orleans drummer Earl Palmer popularized the word as a musical term when he instructed musicians on recording dates to "play a little funkier." In his book Flash of the Spirit: African and Afro-American Art and Philosophy, historian Robert Farris Thompson goes back even further, and traces the origin of the word "funky" to the Ki-Kongo word lu-fuki, meaning "positive sweat," an olfactory term used to praise an individual for the integrity of their art.
---
High praise and positive sweat will no doubt be in the air when the seven-piece, Houston-based ensemble Bayou City Funk and Austinites Nik Par and The Selfless Lovers bring their high-energy, head-bobbing, butt-shaking brand of dance-floor-friendly retro-funk to Heights Theater, Friday, Sept. 8.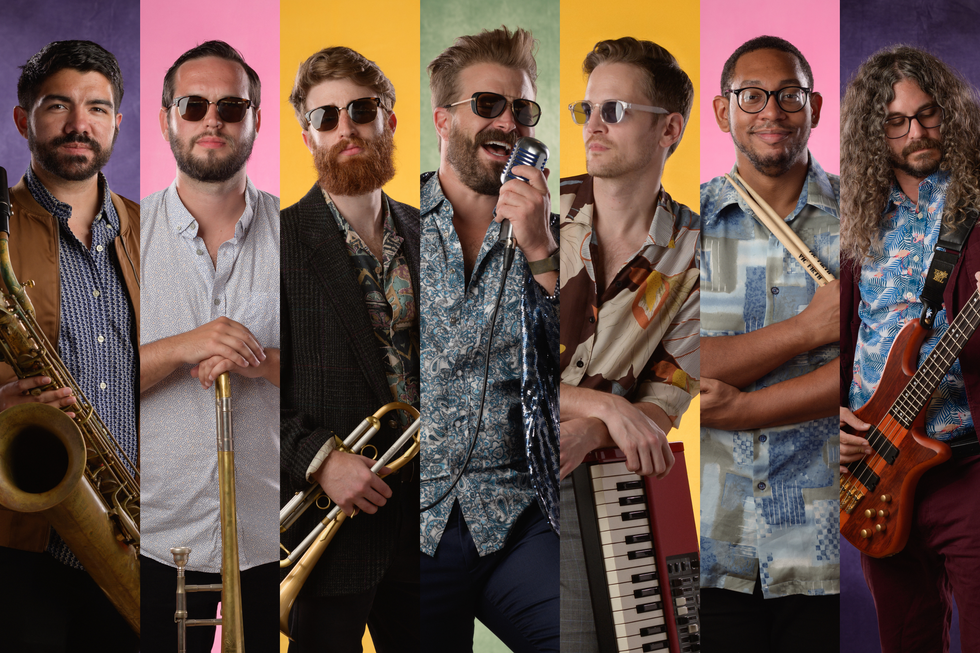 Bayou City Funk
Bayou City Funk keyboardist and guitarist David McJunkin defines "funk" as a universally enjoyed musical flavor that promotes freedom of movement and positive moods. "Funk can effectively convey human emotions like happiness, excitement, frustration and melancholy," says McJunkin, who, like his fellow bearded Bayou funksters has a penchant for stylish facial hair. That said, when Bayou City Funk takes the stage — with two guitars, bass, keyboards, drums, and a tight, three-piece horn section — the first order of business is to get the crowd moving and "up offa that thing" (to quote James Brown). Friday's show will include funk classics by Earth Wind and Fire, The J.B.s, and Dr. John, as well as some fresh new originals; the band recently crowdsourced more than $25,000 from its loyal fanbase to record a new album at Sonic Ranch Studio in Tornillo, Texas, which will be distributed by Sony.
Nik Parr and The Selfless Lovers have been touring since 2018, opening for such heavies as The Black Pumas, The Suffers, and New Orleans brass bands Soul Rebels and Rebirth Brass Band. Led by the charismatic Parr, who possesses a full-bodied voice and formidable skills on both alto saxophone and keyboards, the band is famous for taking the stage with no set list, and instead choosing what to play based on the vibe and energy of the crowd.
Parr blows a mean sax, and looks damn good doing it, but his piano playing is on a whole other level and showcases his affinity for all styles music born in the Deep South. "It's totally Nicky Hopkins (Rolling Stones), Professor Longhair, and Dr. John, with some Billy Preston on the funky stuff," says Parr of his multifaceted approach to the keys. "I started learning to play piano by ear when I was ten years old, picking up songs by listening to my dad play, and listening to his rock and blues collection from the '60s and '70s."
Like Bayou City Funk, Nik Parr and The Selfless Lovers have new music to share. They recently spent time at Rio Grande Studios in Albuquerque, NM, recording some new singles, and their set will feature songs from their soon-to-be-released album, Promised Land.