The Police Guitarist Andy Summers Plays Heights Theater on Friday, with Surprising Artistic Twist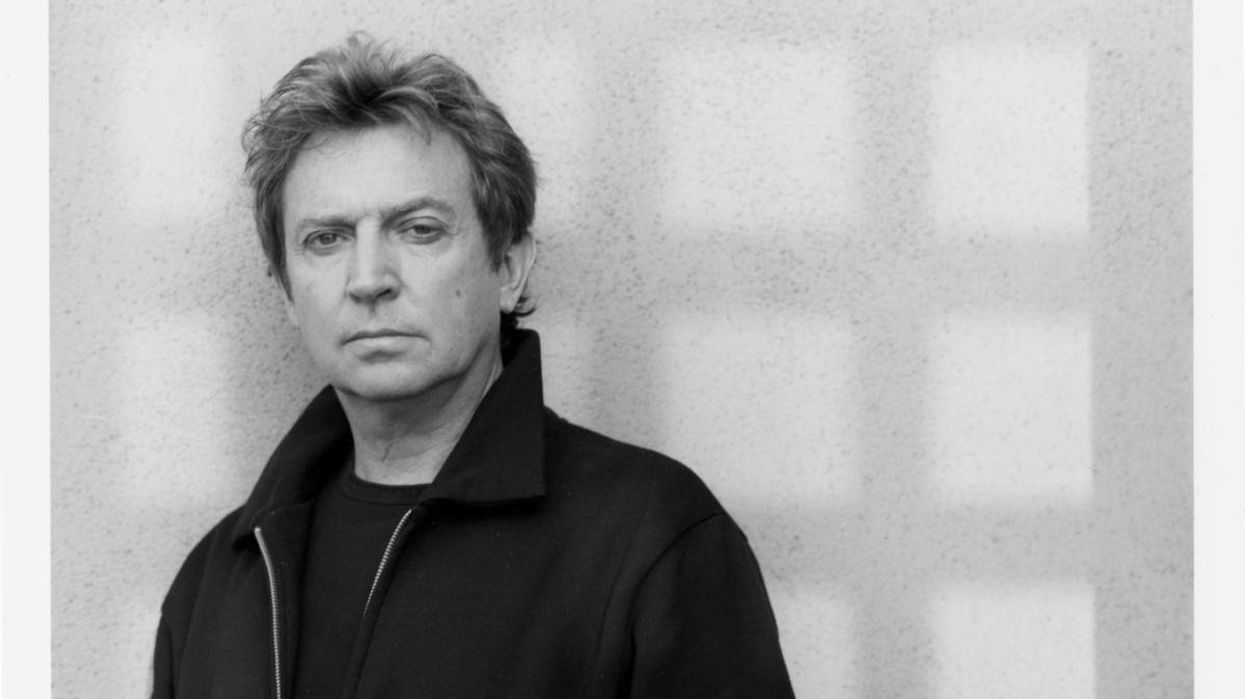 IT'S SEPTEMBER 1979 in New York, and guitarist Andy Summers, a golden-haired virtuoso with an urbane, self-effacing sense of humor, is feeling the pressure. As one-third of the British New Wave band The Police, Summers and his bandmates, lead singer and bassist Sting, and hyperkinetic American-born drummer Stewart Copeland, are hanging on for dear life as the band skyrockets to global fame. Flashbulbs greet the trio wherever they go, and there's little peace outside of the grind of touring and incessant demands for interviews about the band's worldly approach to pop music.
---
"We were in a sort of fever pitch," says Summers. "And somewhere, in some lonely hotel room, I thought, 'I'm gonna get a camera. I'm going to be a photographer. I'm going to be a great photographer.'"
For the easygoing, but serious-minded guitarist, running out to B&H and buying a Nikon and a lens was a very healthy decision, both creatively and mentally, as photography became what Summers has described as "a private world that I could retreat to." To date, Summers has shown in more than 60 exhibitions worldwide and published several collections of his photographs, including the recent coffee table book, A Series of Glances. On Friday, Aug. 11, Summers brings his The Cracked Lens + A Missing String theater tour to The Heights Theater, where he will play and improvise to sequences of his photography, projected on a cinema-sized screen, and read from his book of darkly humorous short stories, Fretted and Moaning.
In the performance, Summers stands facing the audience, viewing his images on a second screen as they are projected behind him. To musically match the varied moods of his images, Summers augments his guitar with an older, rack-mounted Eventide Harmonizer and a pedal board of straightforward and weirder effects. "I find things within the sounds that lead me to certain areas of playing, rhythmically or harmonically," says Summers. "You build up a certain repertoire of moves you can make." Fans of such Police mega-hits as "Roxanne" and "Don't Stand So Close To Me" may want to check out Summers' ghostly harmonics throughout "Tea In The Sahara" on Synchronicity or his guitar synth chords that introduce "Secret Journey" on Ghost in the Machinefor an idea of what they'll hear Friday night.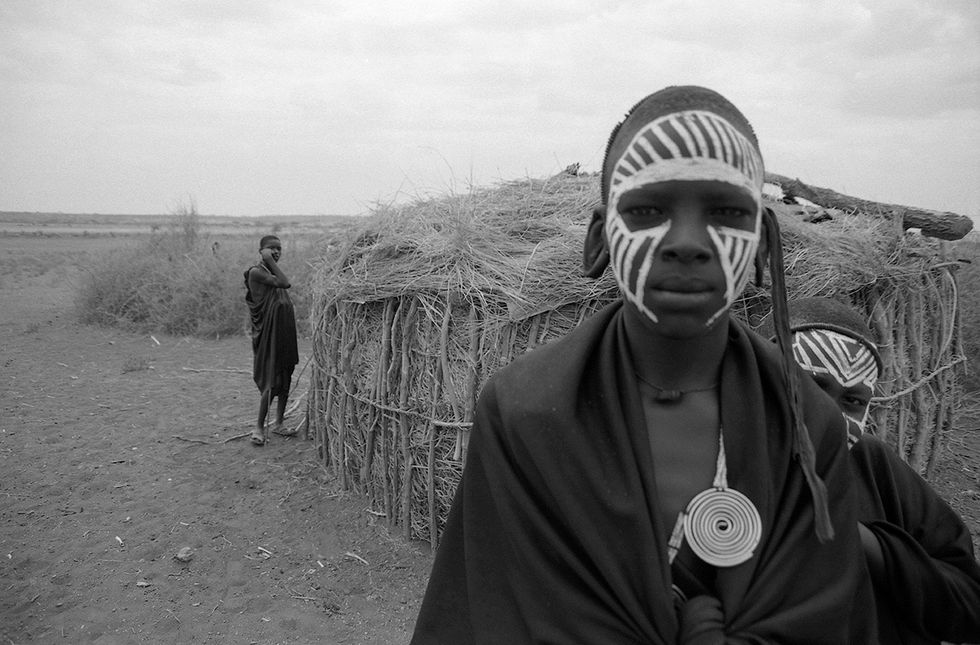 'African Boy' by Summers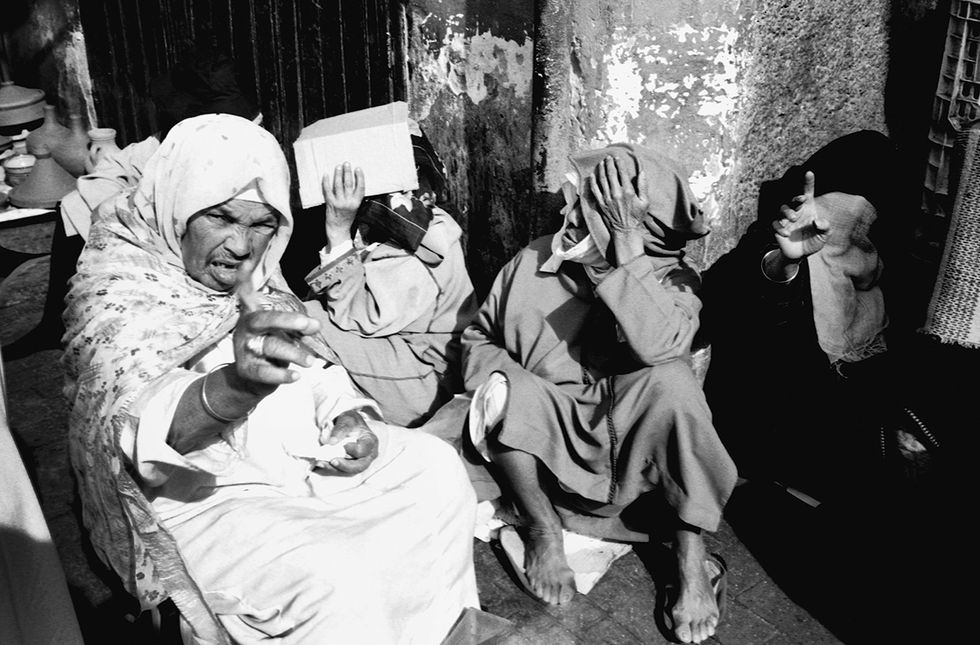 'Women in Morocco' by Summers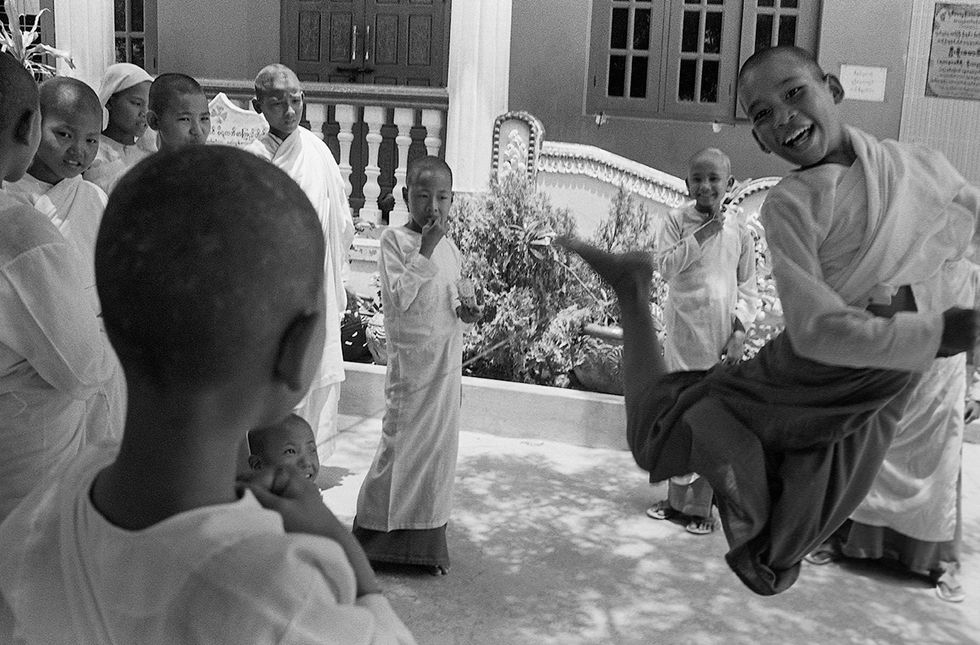 'Young Monks' by Summers
Although he initially began taking photographs with a Nikon SLR, Summers was encouraged by his friend and mentor photographer Ralph Gibson to try a Leica camera. Once Summers had the Leica in his hands, he never looked back. "It really suits me," says Summers of the Leica and its viewfinder, which allows him to use a secondary optic with frame lines to compose and focus the image he wants to capture. "The photograph that is made is that frame," says Summers. "To me, it's a much more intelligent way of seeing."
Summers' encounters with so "so-called foreign" places are a recurring subject among the hundreds, more likely thousands, of photographs he has taken. There's African Boy, an image made in Tanzania featuring a young Maasai boy, his face painted in preparation for his transition from boyhood into manhood via ritualistic circumcision. The boy's expression is both curious and fearless, almost as if he were collaborating with Summers. "He's really eyeballing the camera," agrees Summers. "These kinds of shots are very hard to get." Meanwhile, the Muslim women in Women in Morocco were most definitely not interested in collaboration. "You have to be careful about raising the camera," says Summers of his experience making photographs in Morocco.
Young Monks captures an entirely different experience; while wandering around in Myanmar (formerly Burma), Summers and a friend happened upon a Buddhist nunnery and found themselves suddenly surrounded by a gaggle of young monks, all girls. "Photographically, it was amazing," says Summers. "They were super friendly, and I managed to get that shot of the young girl flying through the air."
"Even if I'm not playing, I travel," says Summers, who will be touring The Cracked Lens + A Missing String through December. He remembers his first time in Houston with The Police and being pleasantly surprised by the relative funkiness of Space City and is pleased to be returning with a show that highlights his two passions: music and photography.
"I've never gotten bored with it," says Summers of photography. "It's a very healthy and engaging pursuit — very much like music. It's filled with passion, love, effort, work, and decision-making. I hope this is all revealed in the show itself."
Art + Entertainment