Making 'Room for Everybody,' Gretchen Parlato Brings Her Multi-Genre Brand of Jazz to Houston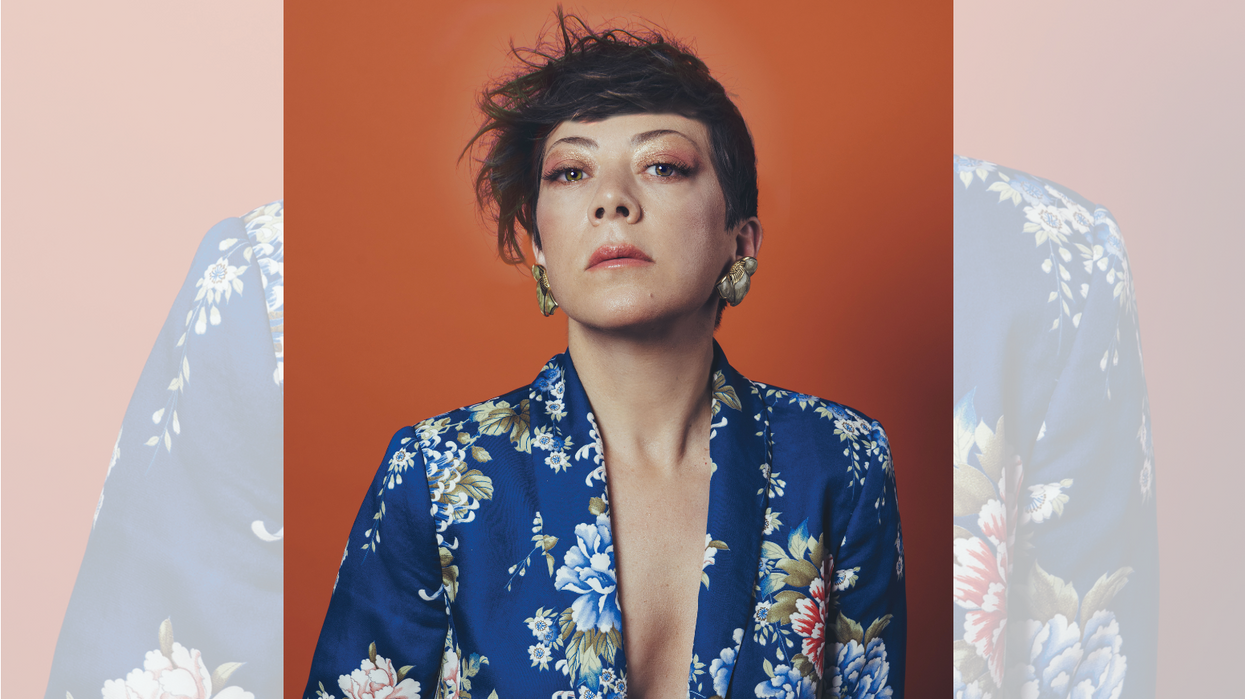 BEGINNING THIS THURSDAY, Aug. 17, DACAMERA's Houston SUMMERJAZZ festival presents a concise, three-night program of jazz in a myriad of contemporary forms, with the Spanish Harlem Orchestra (Aug. 17) illuminating its historical connections to Cuba and Puerto Rico, and internationalists Mwenso and The Shakes (Aug. 19) extolling the music's pan-African, funk, and pop potential. In between those two hits, on Friday, Aug. 18, all of these tributaries and more will be explored in a set by two-time Grammy-nominated vocalist Gretchen Parlato, making her first appearance in Houston.
---
Though jazz is still, on its surface, very much a dude-centric world, with women woefully unrepresented on the bandstand, Parlato has gracefully navigated and pushed the music forward while collaborating with some of today's finest musicians — including Houston-born musicians pianist Robert Glasper and drummer Kendrick Scott. The band Parlato has assembled for Friday includes HSPVA alum Alan Hampton on bass, pianist Taylor Eigsti, and her husband, drummer Mark Guiliana.
"Like many people of my generation, I've always been interested in different genres of music," says Parlato, 47, who earned a bachelor's degree in Ethnomusicology at the University of California, Los Angeles before being accepted into the Thelonious Monk Institute as the first vocalist (and second woman) admitted into the program. "(My music) might have many different genres in it, but it doesn't necessarily have to be defined by one of those."
Parlato was born into an artistic family; her father is a bass player, who played with everyone from Frank Zappa to Barbara Streisand to Buddy Rich, her mother is a visual artist, and her grandfather Charlie was a big band trumpeter. Parlato always looked to her relatives for inspiration when it came to the possibility of pursuing a career in music, and needless to say, family gatherings were always quite musical.
"Whenever it was someone's birthday, we'd sing 'Happy Birthday,' and it sounded really good," laughs Parlato. "That was normal to me!"
As a vocalist, Parlato possesses a truly singular instrument; her delivery is understated, even fragile, yet filled with emotion, and thoroughly rooted in rhythm, especially the rhythms of West Africa, Brazil, and even Philadelphia by way of Manchester. (Parlato's cover of Simply Red's "Holding Back the Years" is a highlight of her second album Lost and Found, which she co-produced by Glasper.) Parlato's latest album Lean In is a recording with acclaimed Benin-born guitarist Lionel Loueke, who she met while at the Thelonious Monk Institute. The album speaks to their 22 years of friendship, and among several original tunes by the duo are a beautifully re-imagined version of the Foo Fighters song "Walking After You," and on three tracks, vocals by Parlato and Guiliana's nine-year-old son Marley.
When asked about the lack of representation of women in jazz, Parlato, who guested on drummer Terri Lyne Carrington's all-female, Grammy-winning recording The Mosaic Project, is pragmatic. "It's that line of accepting the situation, but also making sure you are a part of the change," says Parlato, who also names her longtime manager Karen Kennedy as another inspiring figure in her life. "I'm surrounded by a lot of empowering, female energy, and creative- and business-minded people who are always helping and guiding me."
Speaking of change, if jazz in the 21st century has evolved into a more openly defined, and inclusive genre of music, Parlato can certainly take credit for helping to make that happen.
"There's room for everybody," says Parlato. "There's room for traditional jazz artists, and there's room for those who are taking it to another place. I'll fit somewhere in there! As long as the music is genuine and honest, and coming from the heart, that's what I care about."
Art + Entertainment